Back to all posts
Everstake Partners With Harmony
2019-08-20 17:26
We are glad to announce our partnership with Harmony, a cutting-edge blockchain protocol with principal innovations in P2P networking and state sharding. Harmony aims to deliver a low-fee and low-latency blockchain, capable of supporting all transactions and data of over 10 billion people and their businesses worldwide.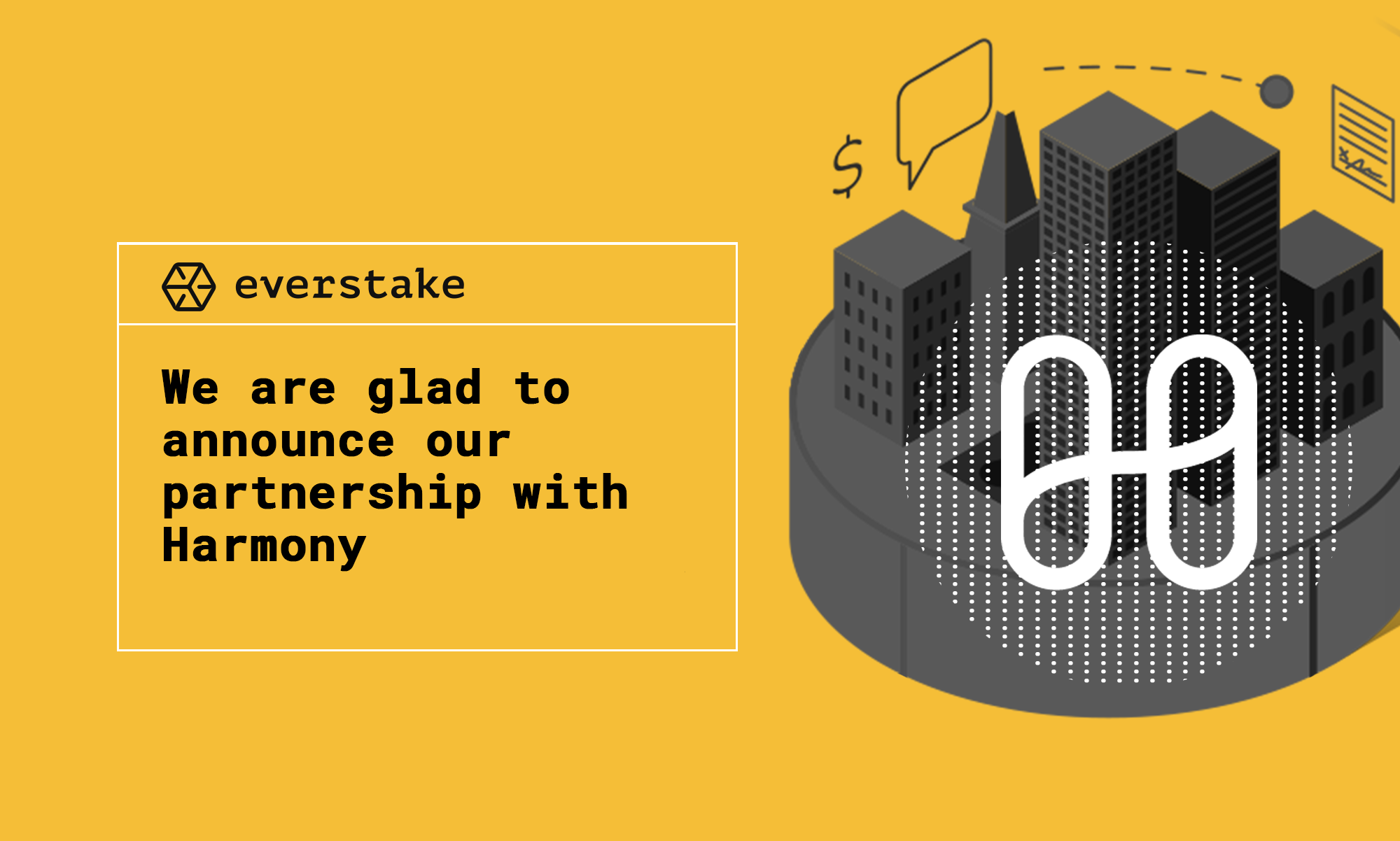 To maximize the transaction throughput, Harmony utilizes a highly scalable Fast Byzantine Fault Tolerant (FBFT) consensus using Boneh-Lynn-Shacham multi-signatures. This adaptive proof-of-stake consensus with sharding provides fast transaction verification times and extremely high decentralization with thousands of nodes.
The project is building robust partnerships to drive the adoption of the protocol and has a strong team of former Google, Apple, and Amazon engineers who have left these big companies with the ambition to create an open consensus for billions of people. And we're glad to be partnering with Harmony.
Nick White, Co-Founder of Harmony Protocol said:
"We are looking forward to having Everstake be part of the Harmony ecosystem. They will bring to Harmony their deep experience in staking systems and as a leading validator for top blockchain projects"
Since the network's launch earlier this year, we at Everstake have started two Harmony validation nodes and have already achieved the top staking provider status.
We believe that Harmony is capable of solving all current challenges the modern blockchain technology is facing, and we will continue supporting the platform. Moreover, we are planning to launch the development of several projects for Harmony, that will improve the usability and comfort of the platform, starting from its early adopters.
***
Follow news and updates from Everstake by subscribing to the newsletter on our website and join the discussion in our social channels through the links below.
Website: everstake.one
Twitter: @Everstake_pool
Telegram: @Everstake_chat
Facebook: fb.me/everstake.one
Reddit: /r/Everstake/
Medium: medium.com/everstake