Back to all posts
Everstake Weekly Update Recap (January 27, 2020). Industry Updates.
2020-01-27 16:55
From time to time blockchain improvements seem to be slow, as almost with any other industry. But they compound every single day and in a few years, there will be a great result in the form of a product which could help you in your endeavors. During this week many projects made small but important steps towards their future that you can read about in this recap.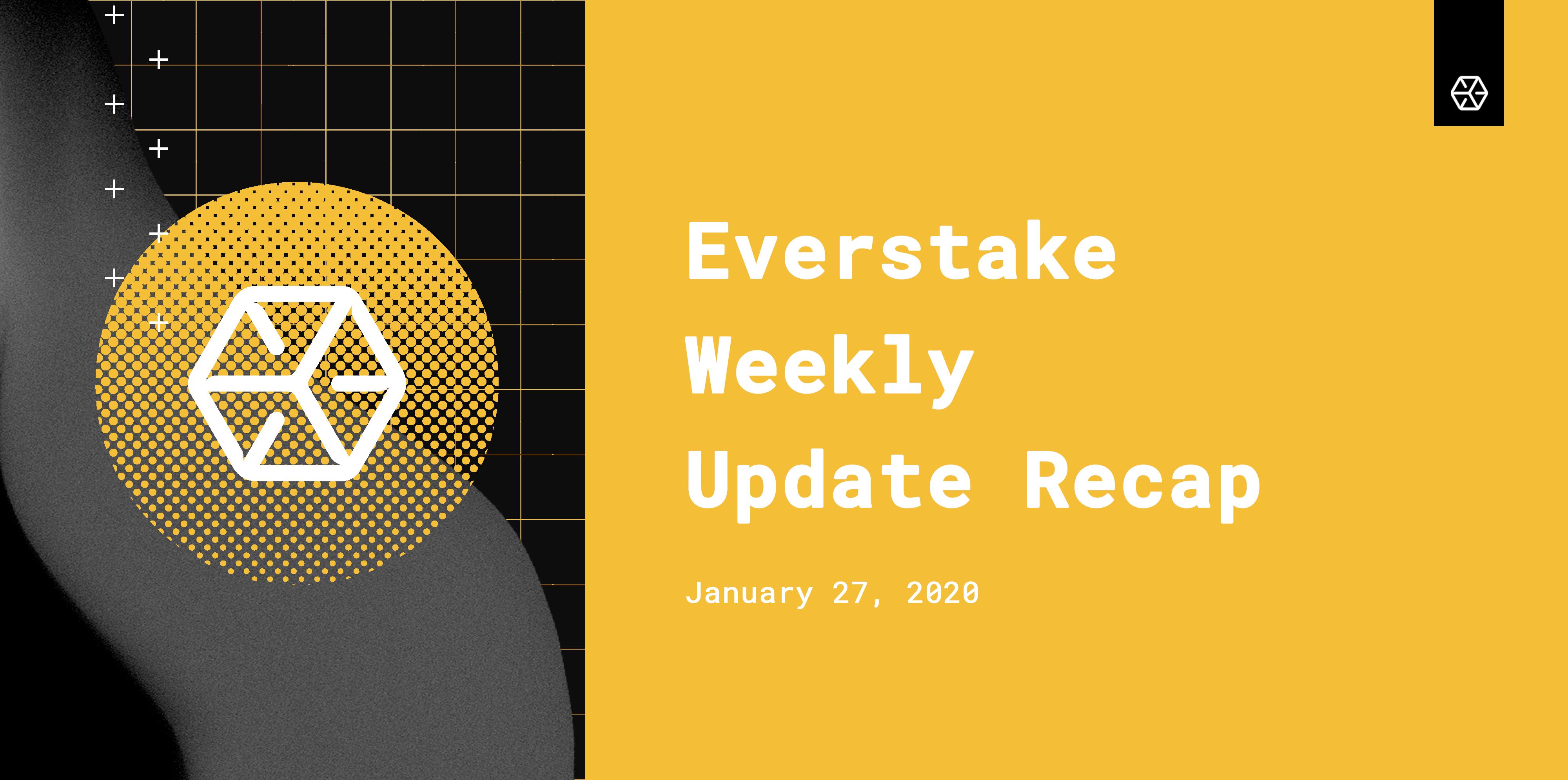 ICON
JH Kim

speaks

on the Age Of Decentralization
MyID Alliance and Korea Startup Forum will organize a saminar at ICONLOOP's office
EOS
Chintai

announces

a new service called Chintai Merchant Network designed for leasing and trading.
LiquidApps

launched

the dApp Network Grants Program.
Tezos
Luiz Milfont

developed

an dApp which allows calling smart contracts.
Tezos Boston

announces

Tezos Pitch Competition.
ZenGo

announced

delegation support in its mobile application
Cosmos
Cosmos Network

explains

benefits of its blockchain network for enterprise use-cases.
Zoe, a

platform

for smart contracts based on the Cosmos blockchain has added new features.
Bluzelle database has implemented the Tendermint to allow for consensus mechanism.
Everstake
Our company has

entered

the WAX testnet.
Everstake has

joined

the Oasis Quest competition.
Specifically to cover Tezos community needs, we

released

the Tezos Staking Guide via Guarda Wallet.
Follow news and updates from
Everstake
by subscribing to the newsletter on our website and join the discussion on our social channels through the links below.