Back to all posts
Everstake Weekly Update Recap (November 18, 2019). Cosmos, ICON, Tezos and EOS Industry Updates
2019-11-18 19:41
It doesn't matter how fast you go, it matters how far away you can go, keeping the same pace over a long period of time. This principle also applies to such blockchains as Cosmos, ICON, Tezos, and EOS, which have shown interesting tractions across their communities during the last week. Read more in this weekly recap!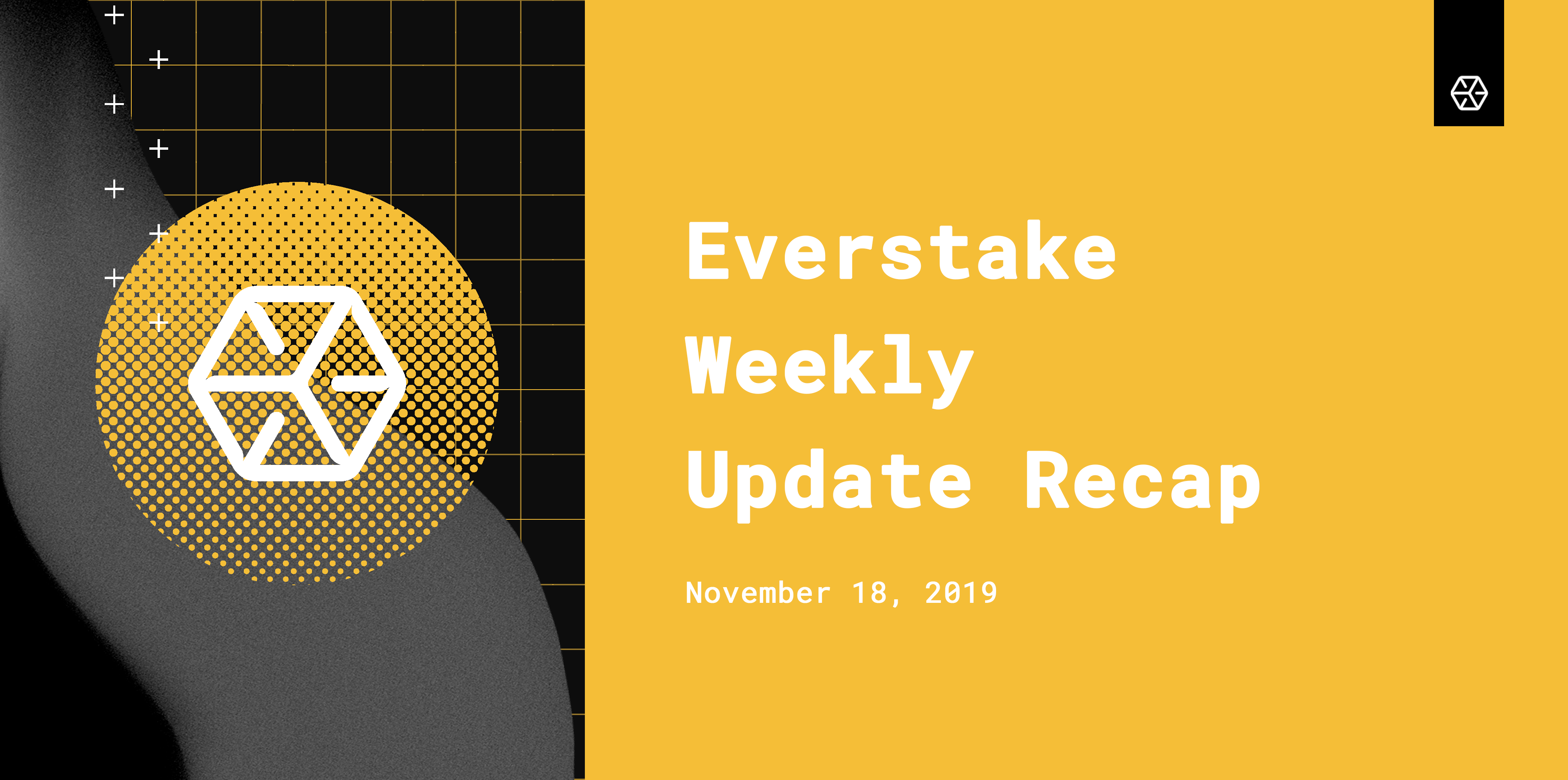 Cosmos
Recently, the Velic crypto service provider has added Staving for Cosmos cryptocurrency, which means that now users can stake and save their crypto at the same time.

Cosmos community has passed its votes for

Hub 3 Upgrade Proposal E

, which is scheduled to be implemented in December.

Just a few days ago, Kava Mainnet

went live, which marks a good start for a Tendermint-premised cross-chain DeFi platform that offers stablecoins and lending for such assets as BTC, BNB, XRP, and ATOM.
ICON
Tezos
EOS
Greymass

decided to support

the EOS community by releasing a service that helps DApps to get additional CPU for their operations.

Block.one

actively prepares

for participation in voting for protocol upgrades.
Everstake
***
Follow news and updates from Everstake by subscribing to the newsletter on our website and join the discussion on our social channels through the links below.
Website: everstake.one
Twitter: @Everstake_pool
Telegram: @Everstake_chat
Facebook: fb.me/everstake.one
Reddit: /r/Everstake/
Medium: medium.com/everstake