Back to all posts
Everstake Weekly Update Recap (November 4, 2019). Industry News and Project Updates
2019-11-04 17:30
It's staggering to see how blockchain technology has transformed from an immature state to a full-fledged industry. And month by month, we have more and more important updates across such projects as Tezos, ICON, Polkadot, and Everstake. Discover what happened during the last week in this recap!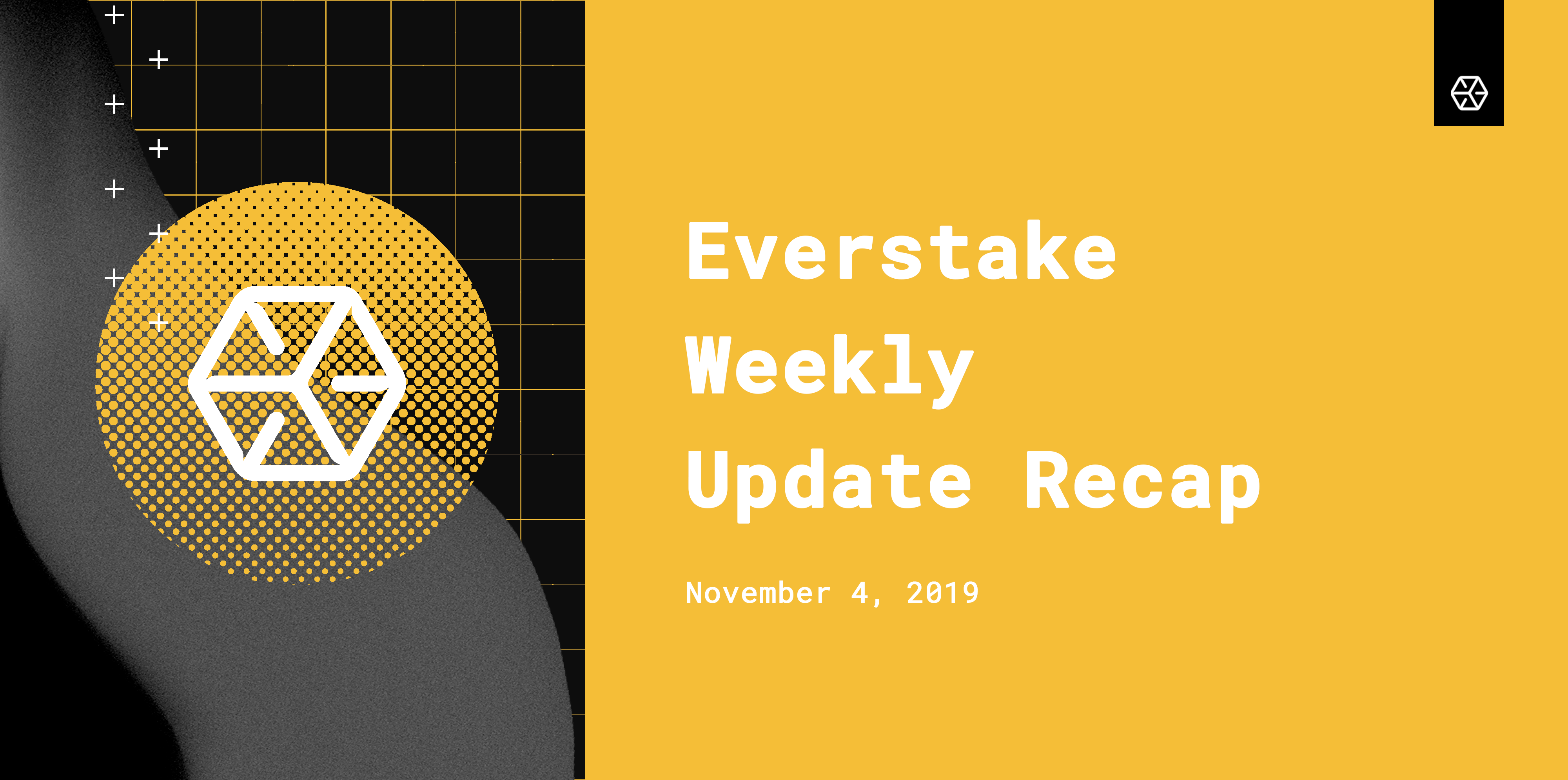 Everstake Releases the EOSMON
Recently, our team has released a special monitor that allows tracking basic network metrics across such networks as EOS, TELOS, BOS, and MEETONE. Also, Cyberway and Worbli are on the way too.
New TezBox Delegation and Redelegation Guides
We care about every single community member, thus, we have released a series of guides that cover staking on desktop and Ledger Nano S. Furthermore, if you want to redelegate but face problems, you can refer to this guide.
Most Important Tezos News
ICON Industry Updates
On 29th October, the ICON has officially launched the mainnet and also announced that slashing will be implemented at the end of November.

Everstake has become a P-Rep on the ICON network.

Financial services platform VELIC will

launch

its new Loan M program, the world's first ICX collateralized loans.
Polkadot Blockchain News
***
Follow news and updates from Everstake by subscribing to the newsletter on our website and join the discussion on our social channels through the links below.
Website: everstake.one
Twitter: @Everstake_pool
Telegram: @Everstake_chat
Facebook: fb.me/everstake.one
Reddit: /r/Everstake/
Medium: medium.com/everstake