Back to all posts
FIO addresses and Block Production in FIO Protocol: what it is and what it is used for
2020-08-10 12:57
FIO Protocol developed a platform where all participants interact with each other using convenient FIO addresses. In this review, we will talk about what FIO addresses and Block Production are, what they are for, and how to get your own FIO address.
What are FIO addresses and what are they used for
FIO address is a single identifier for all FIO Protocol cryptosheels. This allows users to quickly and conveniently send any cryptocurrency to other users using a single simple ID instead of standard unreadable addresses.
FIO addresses also provide access to FIO requests and FIO data, which contain all the necessary information about user transactions. This data is encrypted between contractors and can only be seen by the sender and recipient of payments. Next, we'll look at getting FIO addresses.
How to get a FIO address
First you need to download and install one of these wallets:
Guarda Wallet;

Edge Wallet;

Midas Protocol.
Next, we will describe the process of obtaining a FIO address using the example of the popular Guarda crypto wallet.
Go to the site

and click "Sign In" to log in or create a new wallet.
Disclaimer. For now, FIO addresses are only available in the web version of the Guarda wallet. Later, developers plan to add them to mobile wallets.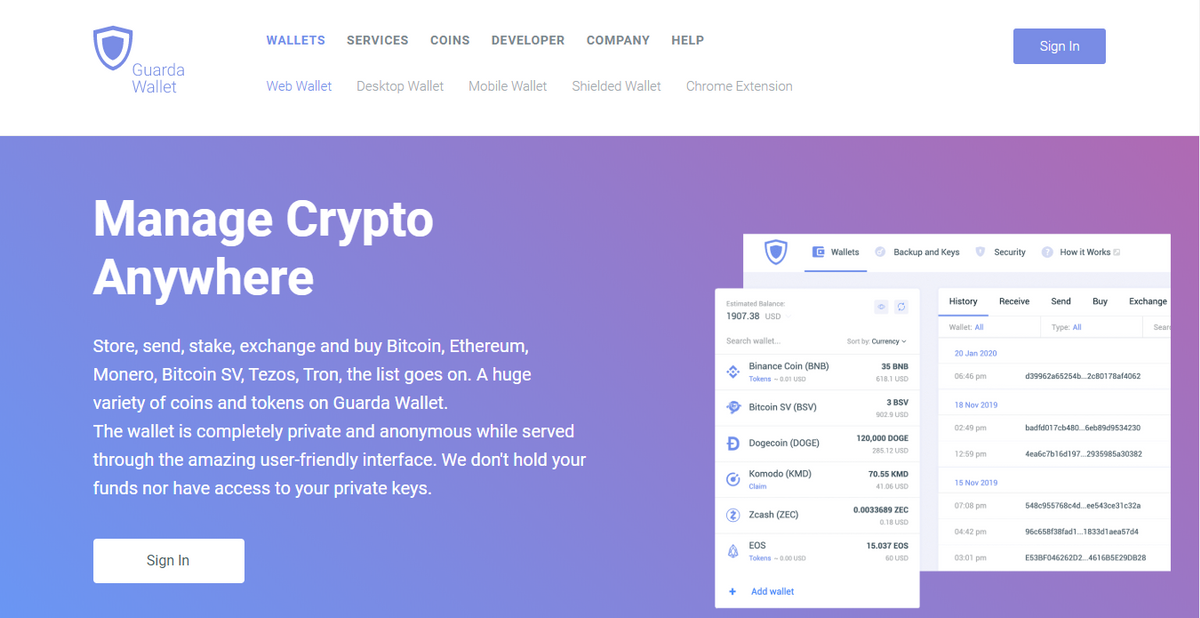 To create a new wallet, click "Create a new wallet".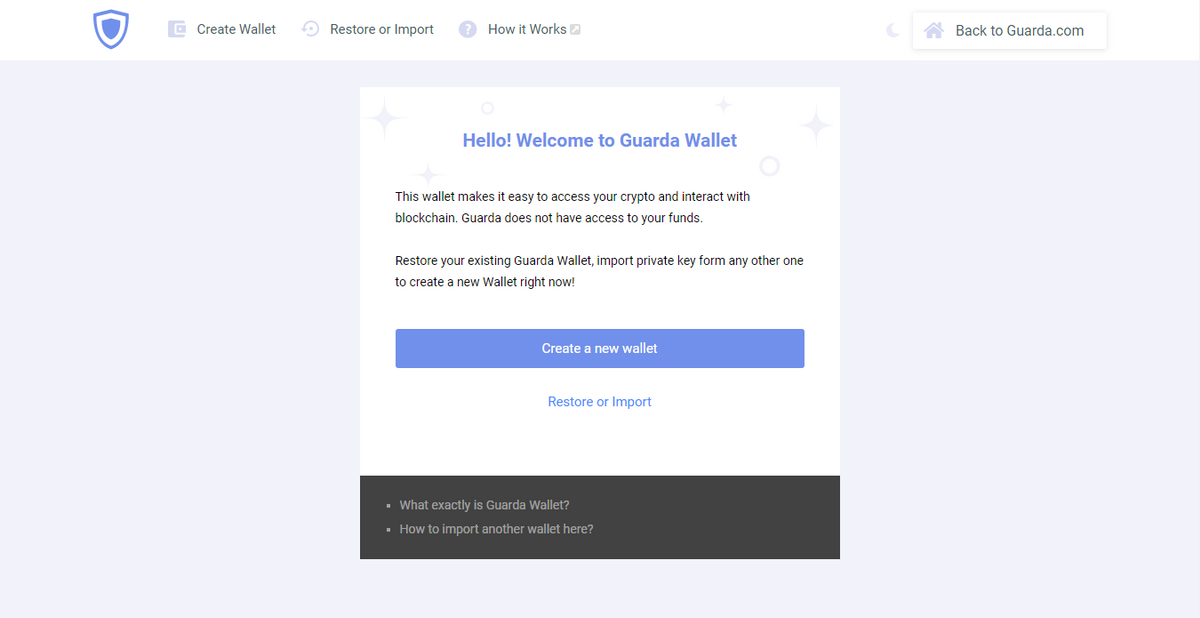 Enter and confirm the password to log in to the online wallet. Specify only strong passwords for better security and make sure that the Password Security parameter shows the value "well done". Then click "I've written it down".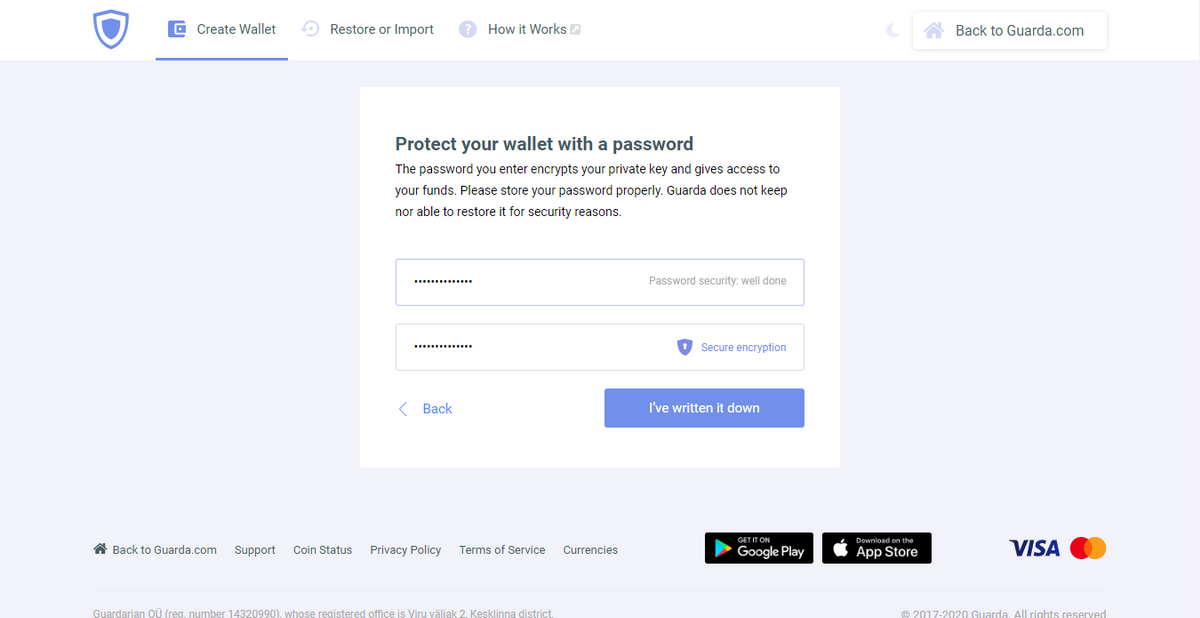 Wait for the wallet to be created. This will take less than a minute.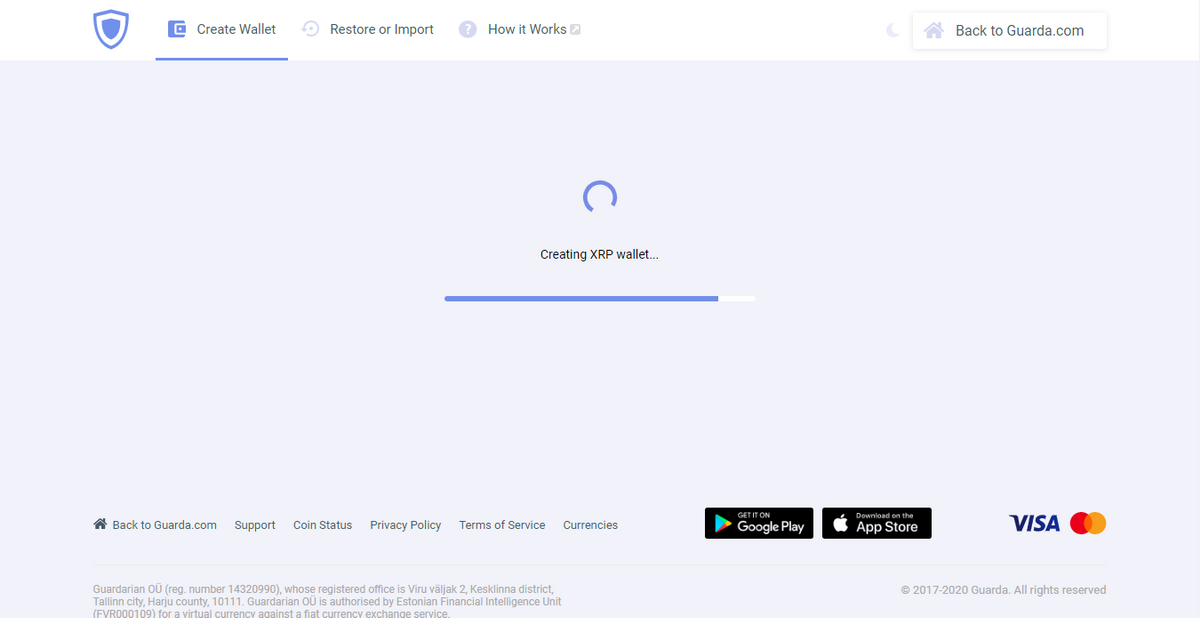 Create a backup copy of your wallet by clicking "Download backup". Guarda is a non-custodial crypto wallet. This means that the company does not store users' private keys and maintains confidentiality.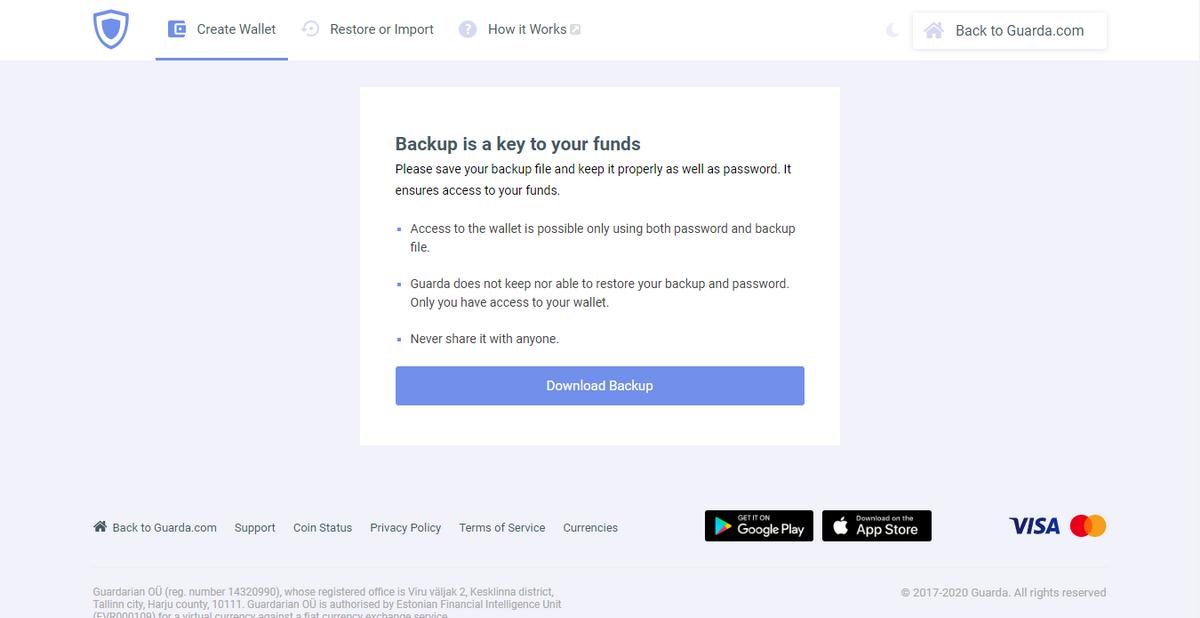 Your Wallet is created success

fully. Scroll down to the bottom of the page and you will see the "FIO addresses"option. Click the "Buy address" button to create a new FIO address.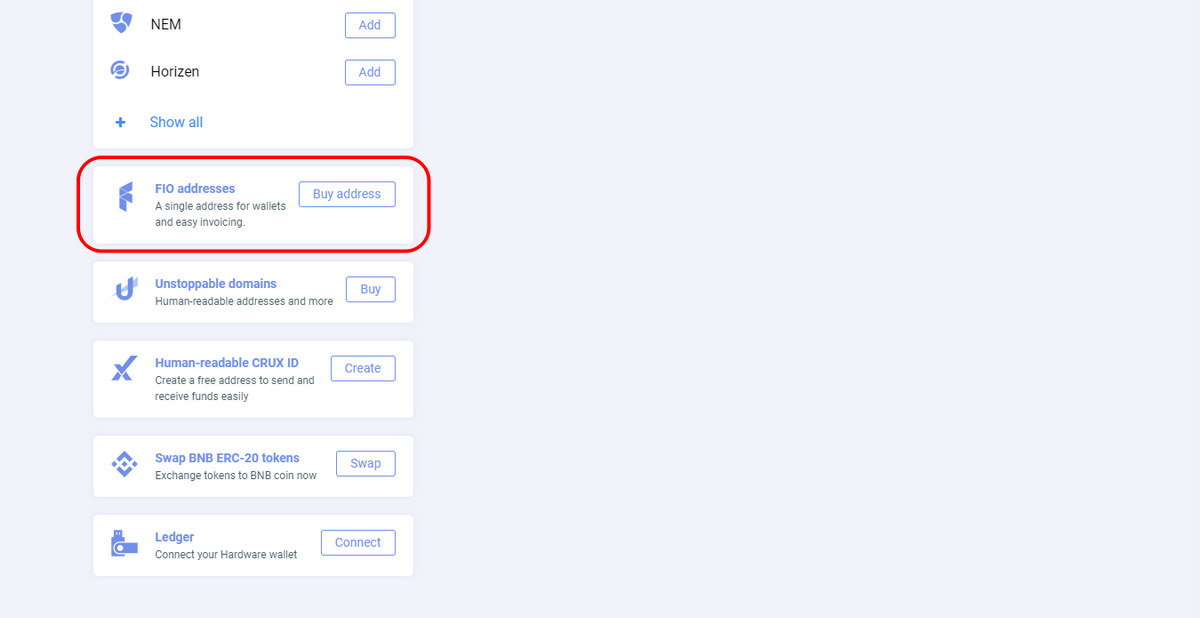 The page with all the available options will open . You can ignore the name of the previous button and get the FIO address for free. Click "Get free FIO address".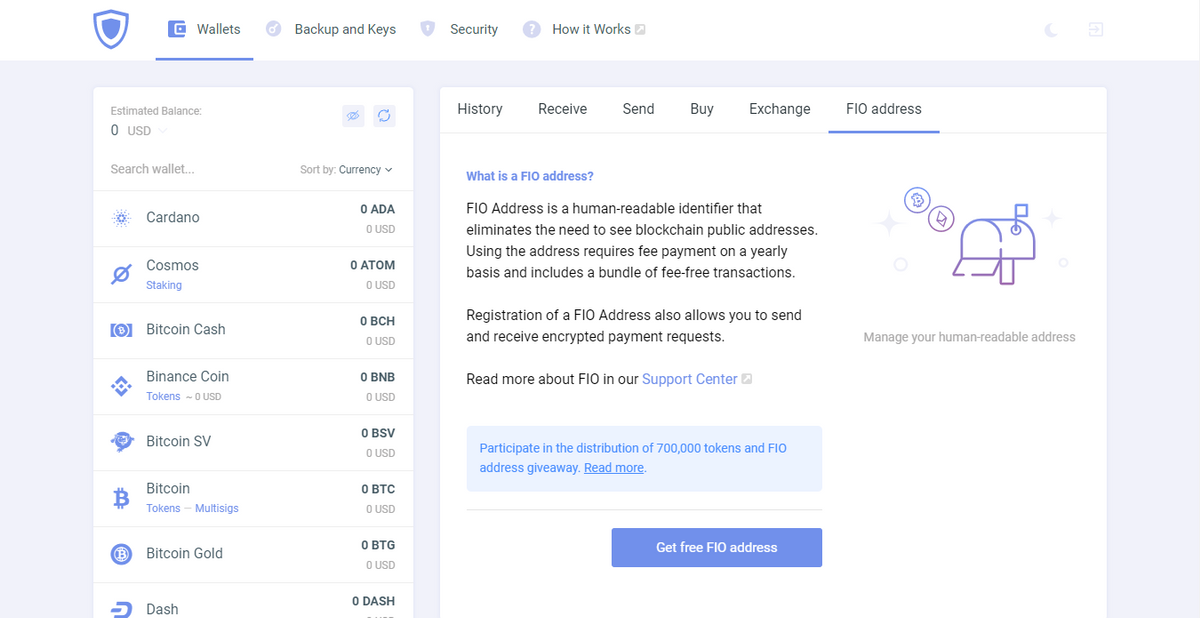 The wallet will take you to another page to create a new FIO address. Enter a name in the field and click "Check Availability" to check whether the address is available.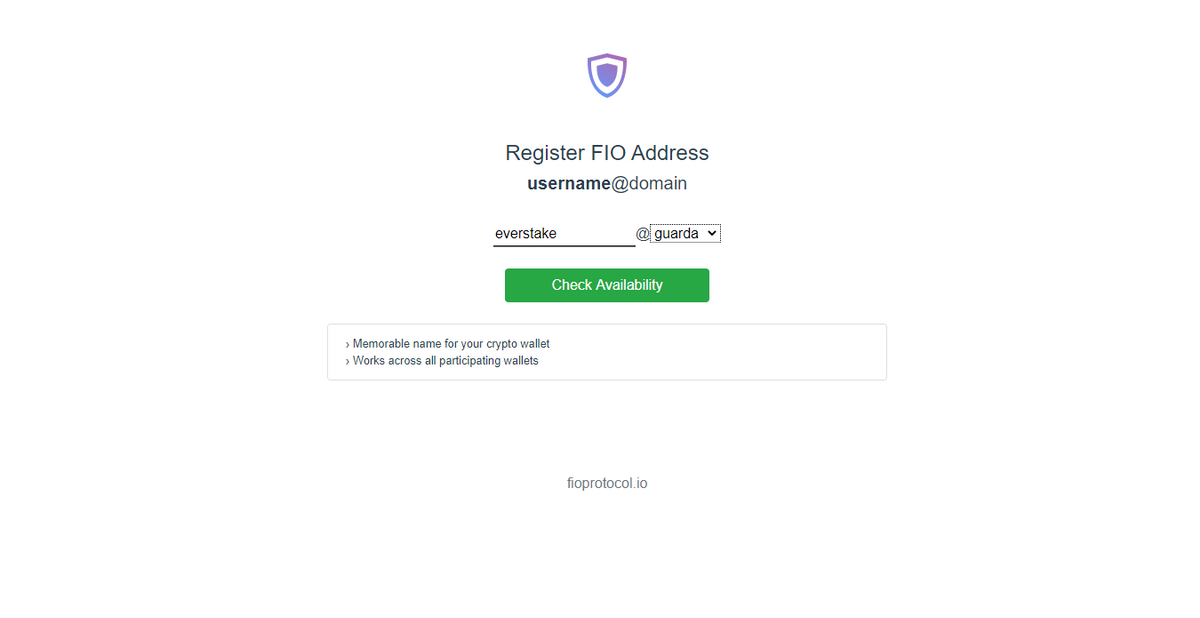 If after checking the address is available, then click "Register".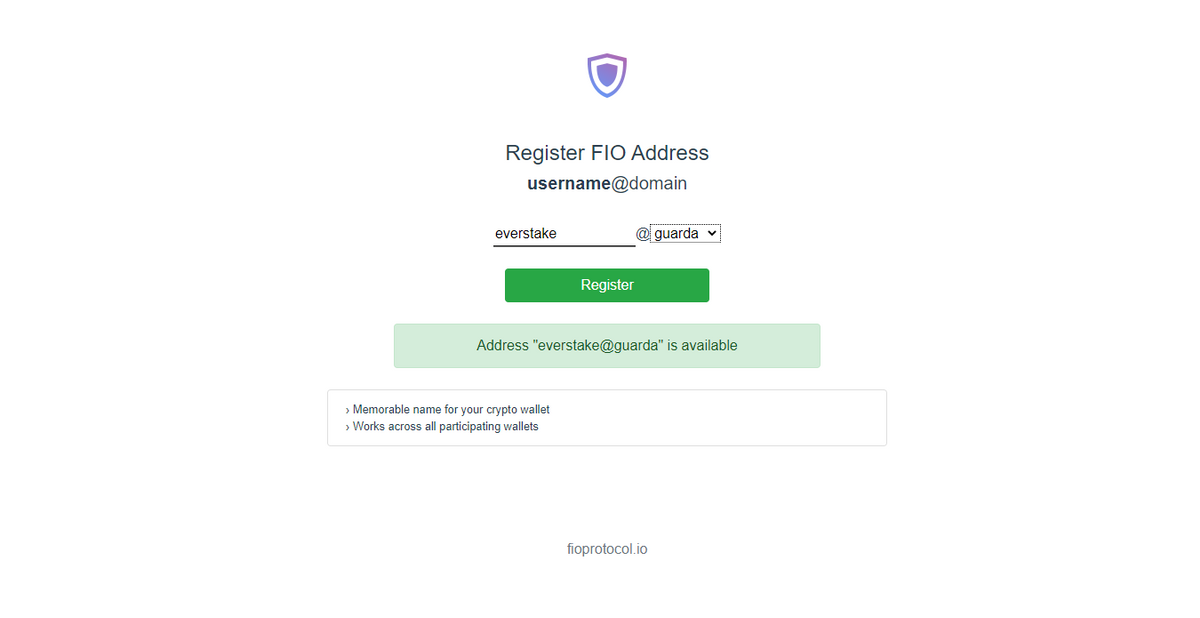 now wait for the specified time until the new FIO address is registered on the blockchain.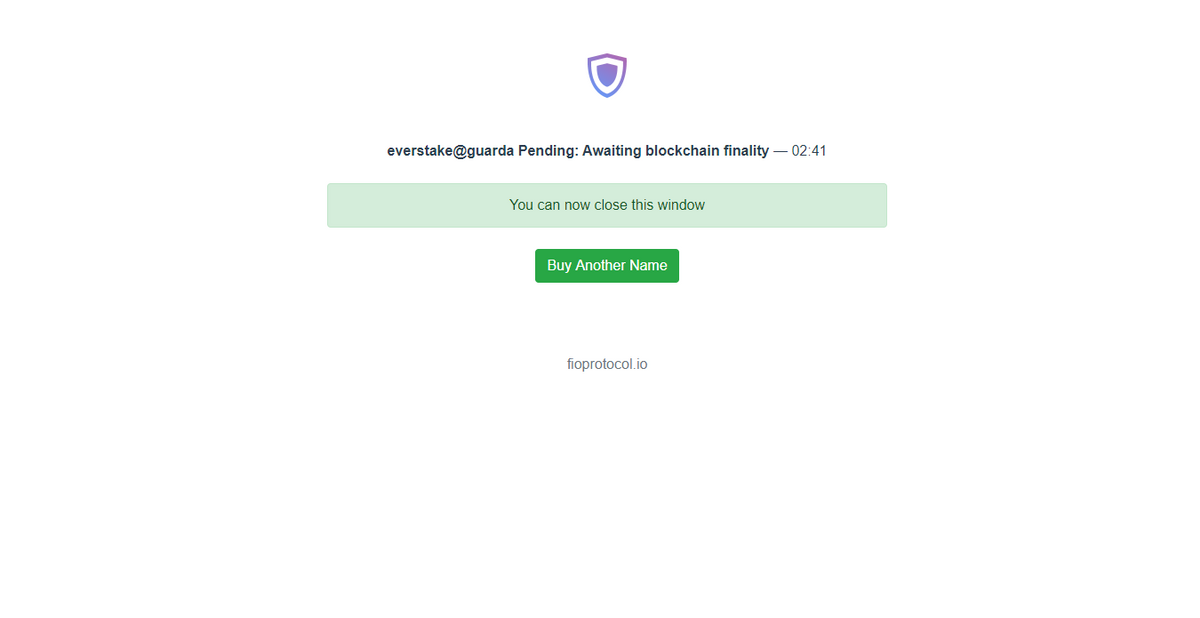 Congratulations! Your FIO address is available for use and it is displayed in the Guarda wallet.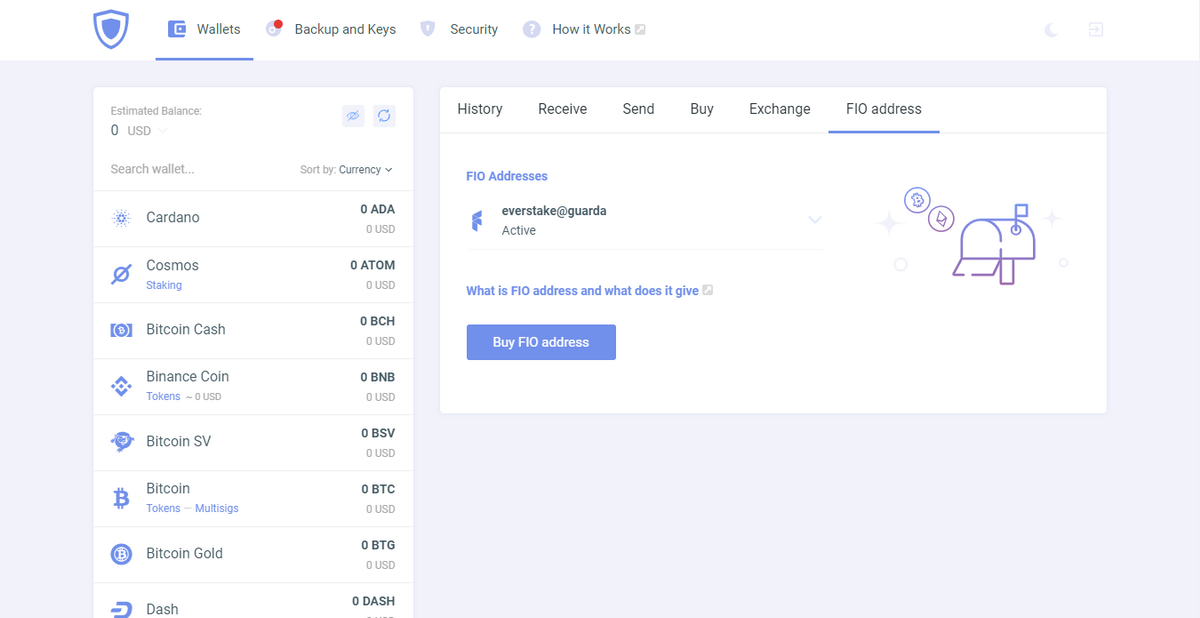 Now you can conveniently transfer or delegate tokens to block producers (validators).
Who are the manufacturers of the blocks and why they are needed
Block producers play an important role in managing the FIO Protocol blockchain. As the name suggests, they add new blocks. On every cycle a block is added by one producer. Other members of the network vote for the block producer, delegating their FIO tokens to them, and receive a reward for staking.
The better the block producer is developed, the more stable its network works, which also affects the amount of remuneration for voters. Therefore, it is important to choose a decent staking provider, such as, for example, Everstake, which acts as a block producer in the FIO Protocol from the very beginning, and its pool has the support of the community.
Everstake also actively participates in all tests of the blockchain network and develops solutions that make it easier for tokenholders to work with staking.
FIO address of the Everstake validator: [email protected]
More information about Everstake and what we have done for token holders can be found in our blog or in social networks.
* * * * *