Back to all posts
How to stake Qtum (QTUM) with Qtum Web Wallet: a simple guide for beginners
2020-09-08 15:37
Since August 28, the Qtum blockchain platform has released an update that allows users to stake QTUM tokens using the main wallets from the project developers. The new feature is called Offline Staking and allows you to earn rewards as a Superstaker or delegate. In contrast to the usual staking, users do not delegate coins, but addresses only (UTXOs). Tokens do not leave users' wallets.
In this review, we will tell you how to Stake Qtum tokens using the Qtum web wallet.
How to create a wallet
Qtum Web Wallet is a simple and convenient non-custodial browser wallet for QTUM holders. The wallet allows you to store and stake tokens and supports integration of Ledger hardware wallets to enhance security. Security can also be improved by pairing a crypto wallet with a mobile device.
Step 1. To create a wallet, go to the official Qtum Web Wallet website. Developers warn that they do not store users' private keys and recommend that you immediately make a backup copy of your web wallet. Click "Confirm" to continue.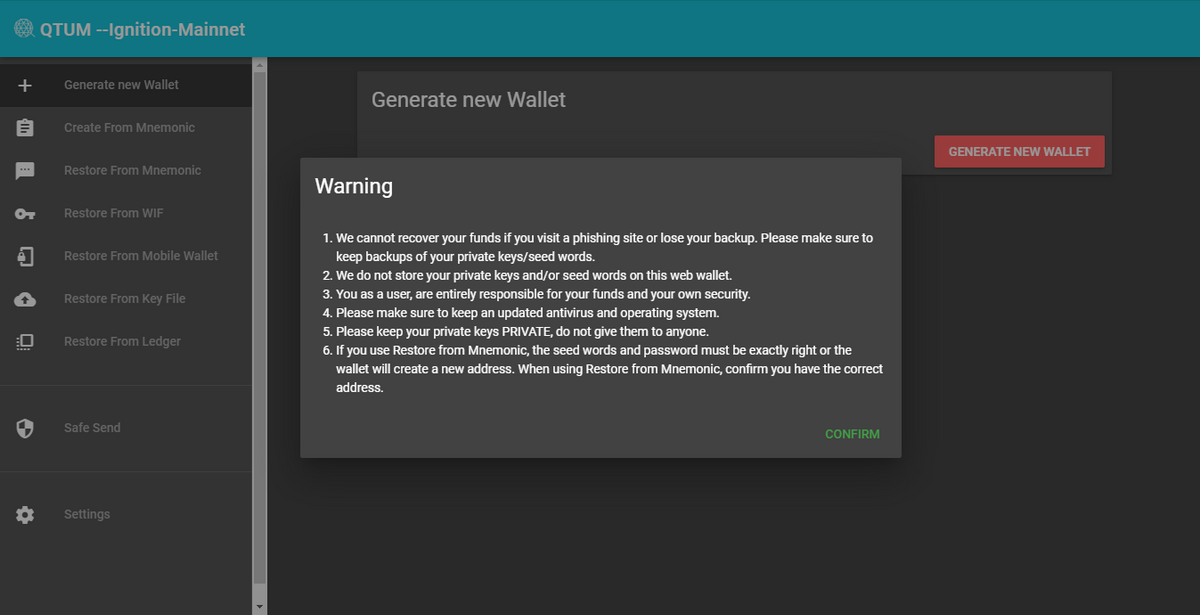 Step 2. Now to create a new wallet, click "Generate new wallet".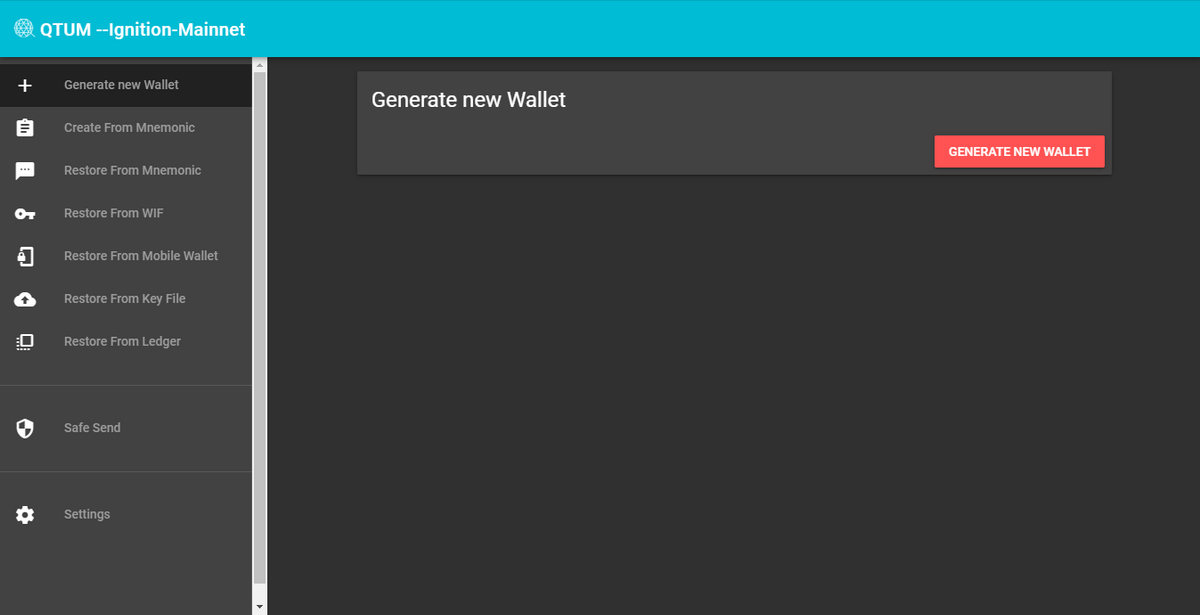 Step 3. Enter the password to encrypt your wallet. You should set a strong password consisting of uppercase and lowercase letters, numbers, and special characters. Web wallets are most vulnerable to hacking, so we recommend updating your antivirus software before creating them.
After you enter your new wallet password, click "Confirm".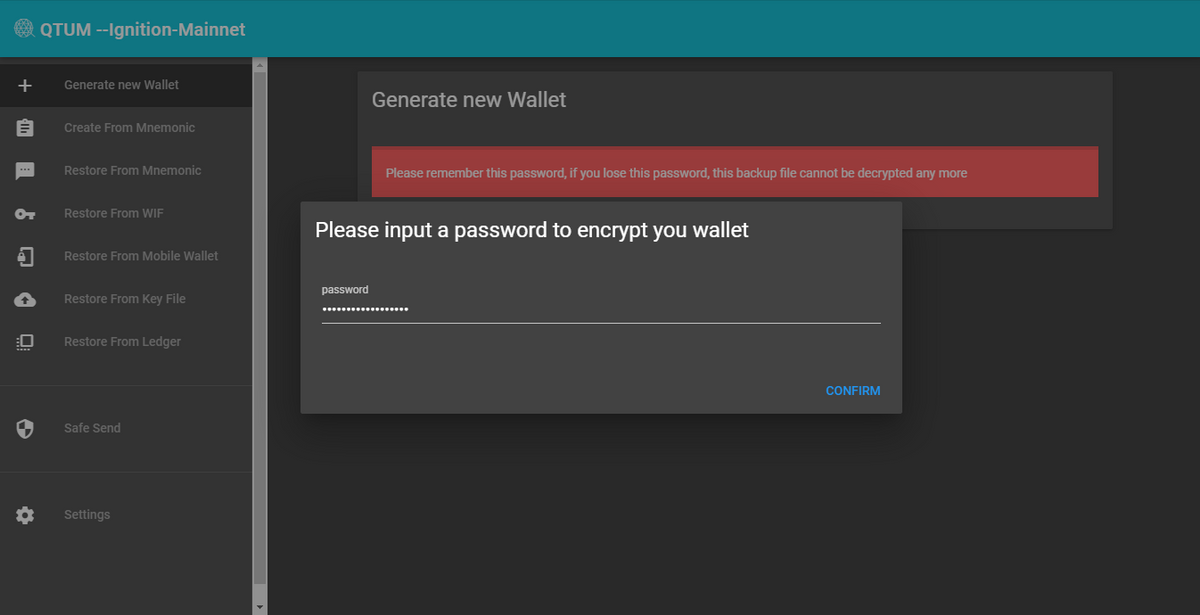 Step 4. Save the key file to your device by clicking on the long green button shown in the screenshot below.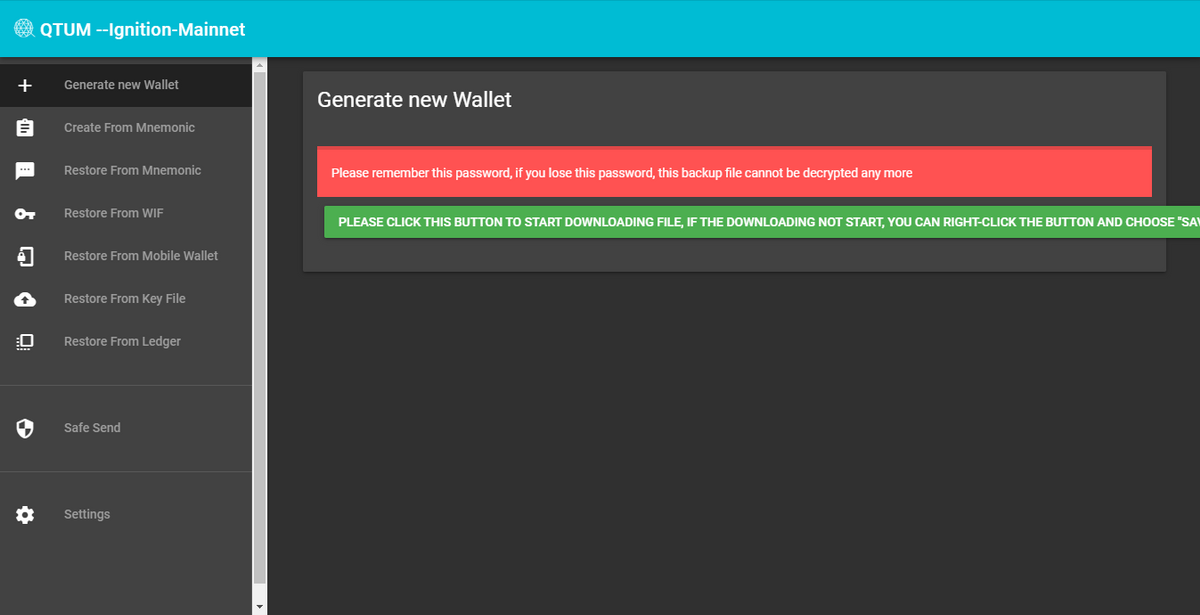 Step 5. The wallet has been created successfully! Now you can view basic information about your Qtum crypto wallet. Before you start staking, you need to top up your Qtum Web Wallet.
How to top up the wallet
In the section with basic information, you will find your wallet address. Copy the specified QTUM address to the clipboard and tell the sender to get the coins.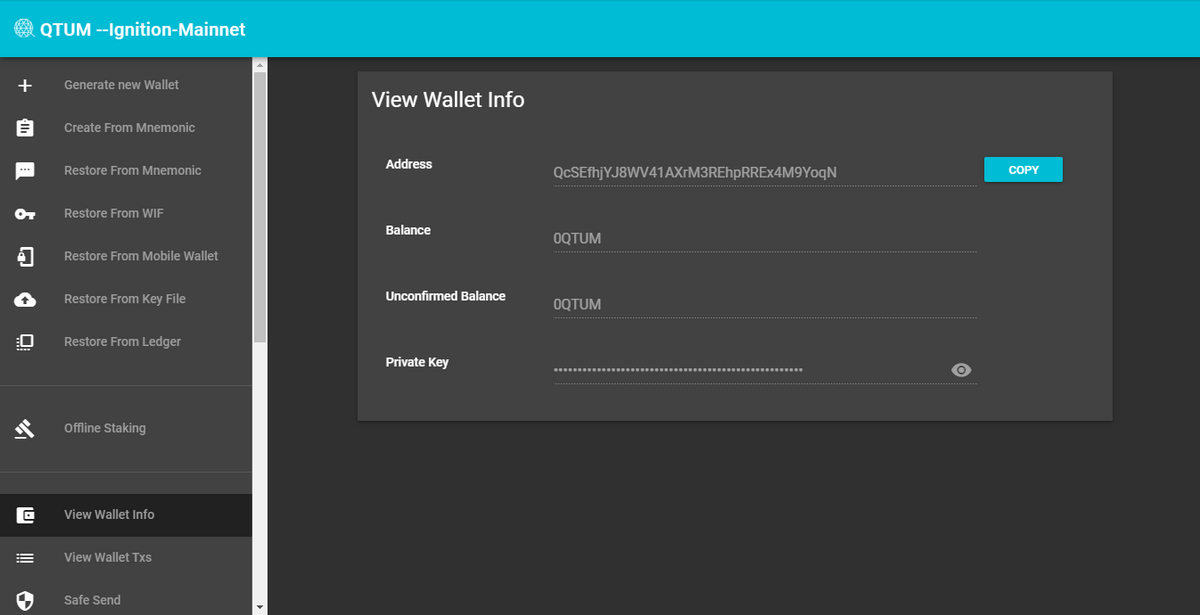 After sending, it will take a little time until the transaction is confirmed. After that, the coins will be displayed on your wallet balance and you will be able to proceed to QTUM staking.
How to stake QTUM
Qtum supports so-called Offline Staking - users only delegate addresses (UTXOs), but coins remain in their wallets and are stored offline. To stake QTUM, go to the "Offline Staking" section of your web wallet and click "Add Delegation".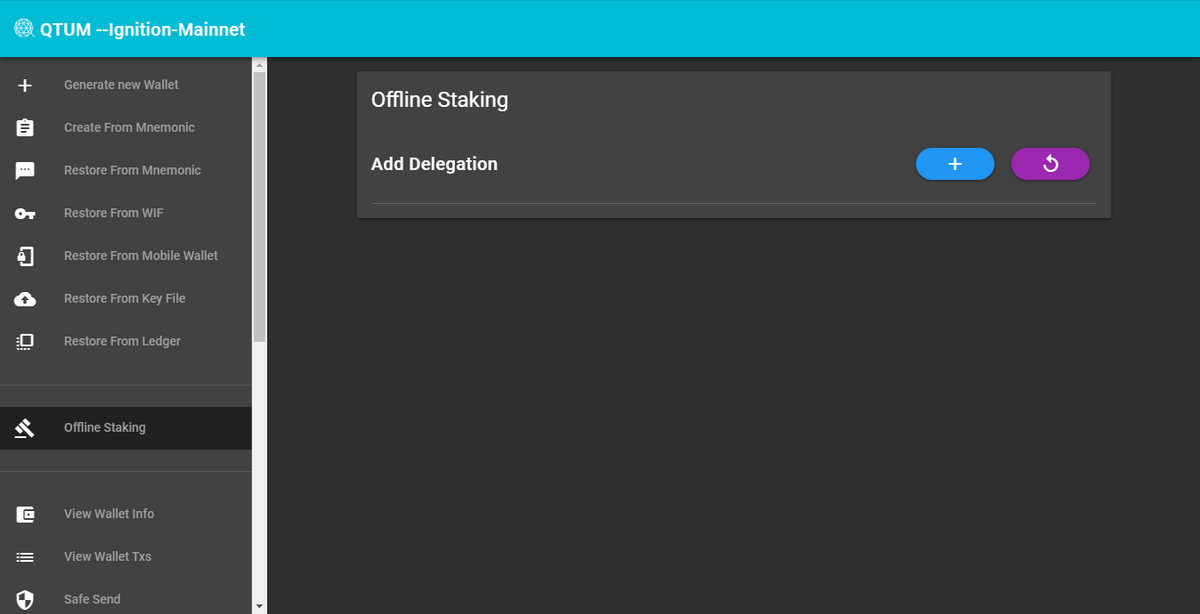 Enter the address of the Everstake-superstaker
Qd2MmLh2skxSBF1mtzZYq9KCZWz8kY5dh3
Specify the fee that the validator charges for Qtum staking. By default, the fee is 10% – the same as for the Everstake superstaker. Please note that if you enter a different value, the reward will be accrued slower than usual. It is therefore important to clarify the size Superstacker fee.
Then specify the gas limit, gas price, and fee. Recommended parameters are set by default. This option is intended for advanced users. If you don't know what it is, leave the fields unchanged.
Double-check the data to make sure that everything is entered correctly, and click "Confirm" to continue.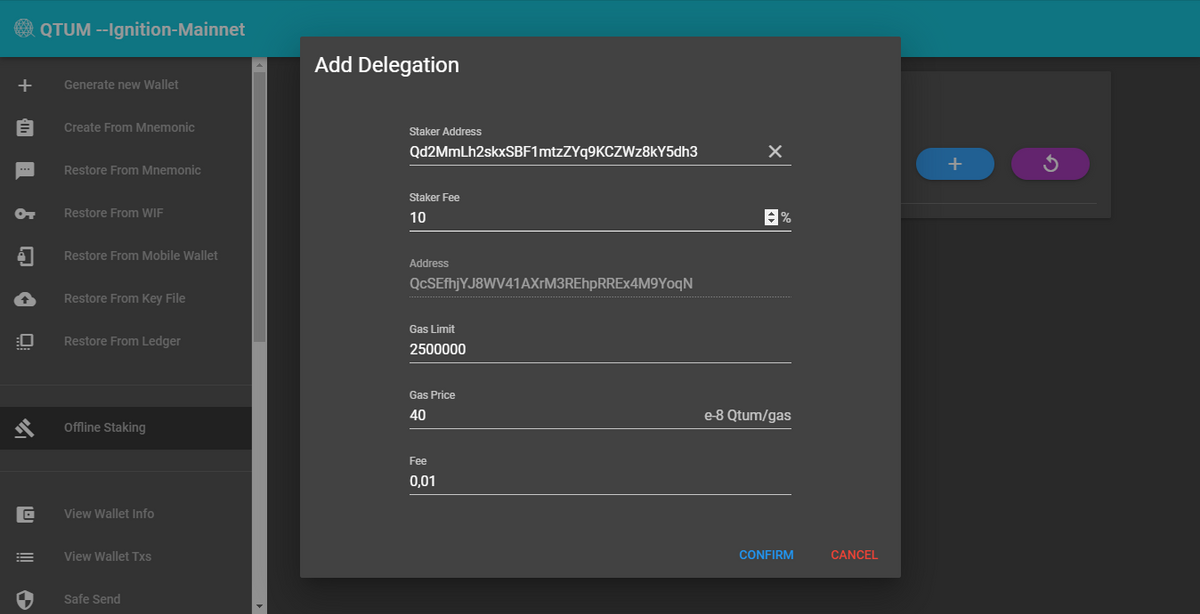 If everything was successful, the wallet will inform you about it, and the screen will display delegated tokens with detailed information about staking, as shown in the screenshot below.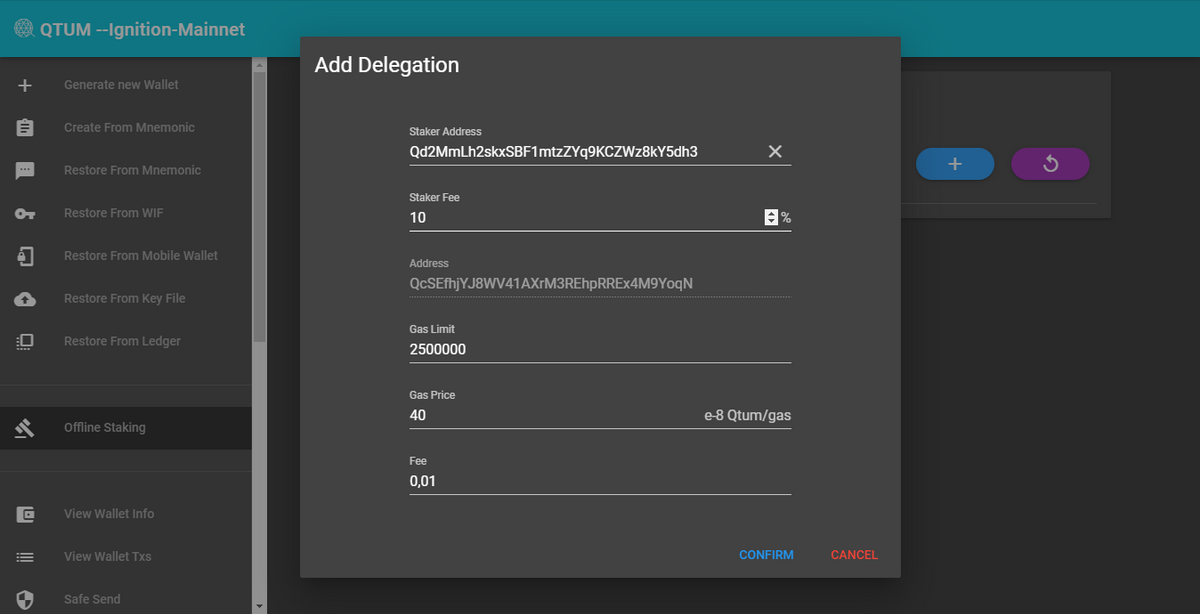 Congratulations, you have delegated your QTUM address and now you will start receiving rewards for staking. We wish you a profitable staking!
* * * * *
How to stake Qtum (QTUM): complete guide
To keep up to date with the latest events and important updates for stakers, subscribe to our blog and social networks.