Back to all posts
How to stake Tezos (XTZ) using the Kukai web wallet
2020-06-23 06:36
Kukai is an open-source client for Tezos (XTZ) tokens. In this tutorial, we will look at how to create a Kukai web wallet and use it to stake XTZ coins.
Note. The wallet does not allow you to create multiple addresses inside a single Kukai wallet.
How to create a Kukai wallet
It is very easy. Go to the wallet's website

and click New Wallet.
Save your seed phrase consisting of 12 words and click Next.
Important! Write down the recovery phrase on paper or other solid-state media, and then hide it in a safe place so that it is not compromised. If you lose your seed phrase or someone gets access to it, you will lose your funds forever.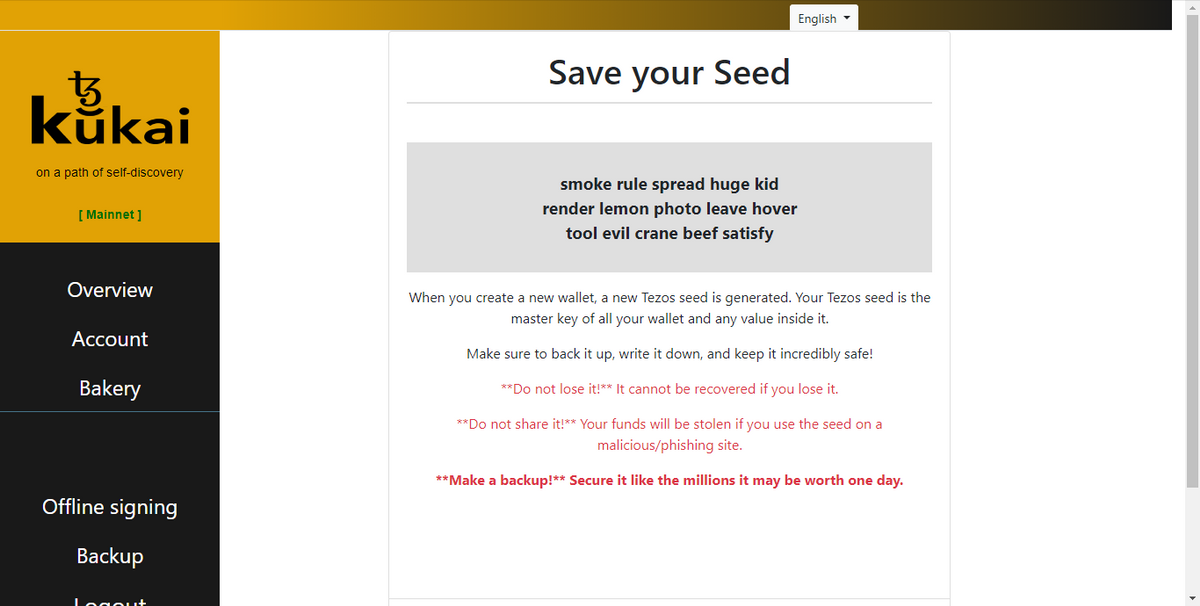 Confirm your recovery phrase.

Create and set a password to encrypt your wallet. Make sure that your password is at least Strong.
Attention! If you lose your password, you can only restore access to your funds using the seed phrase.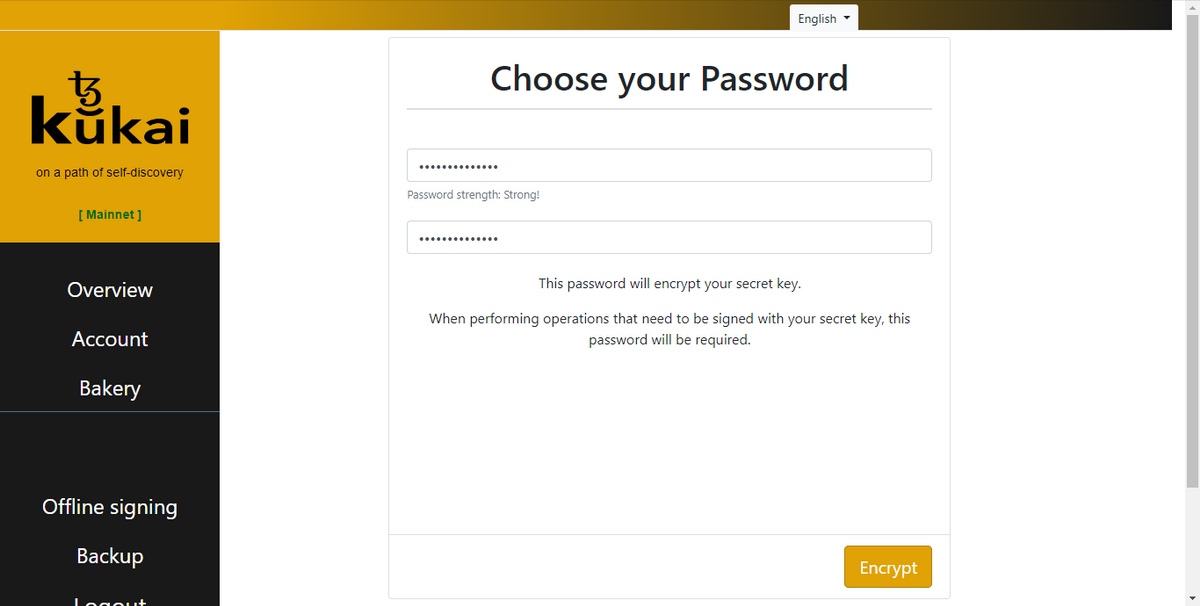 The wallet is ready to use. The last stage is saving the file for storage of the crypto wallet private keys. Click Download to download and save the file to your PC's hard drive, then click Finish to complete the wallet creation.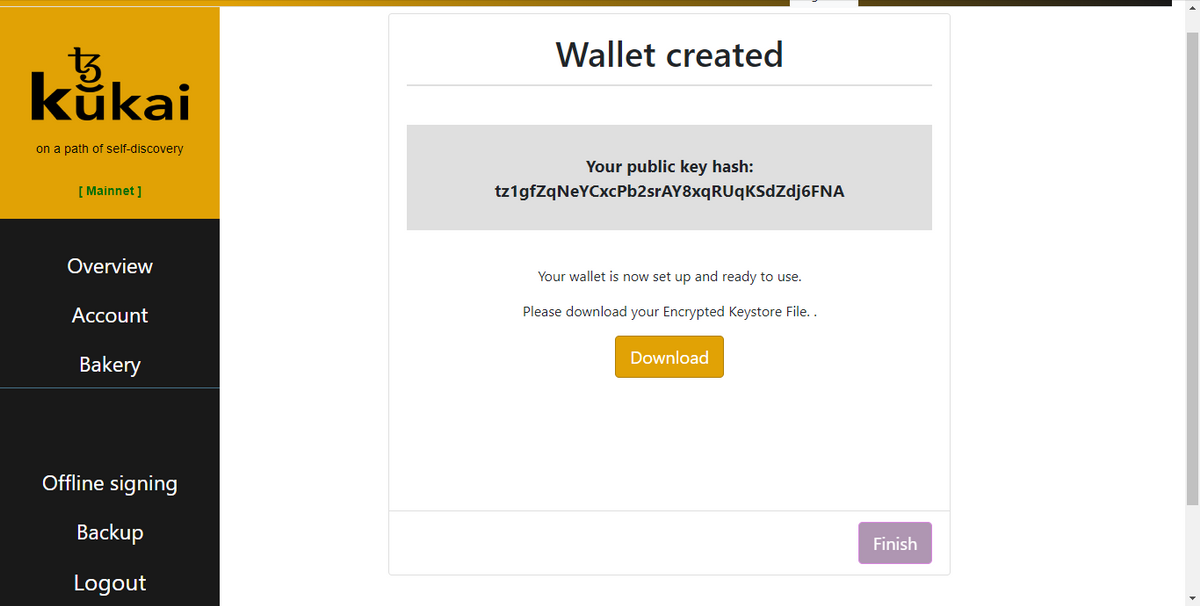 Now you can access the interface with all the options of The Kukai wallet.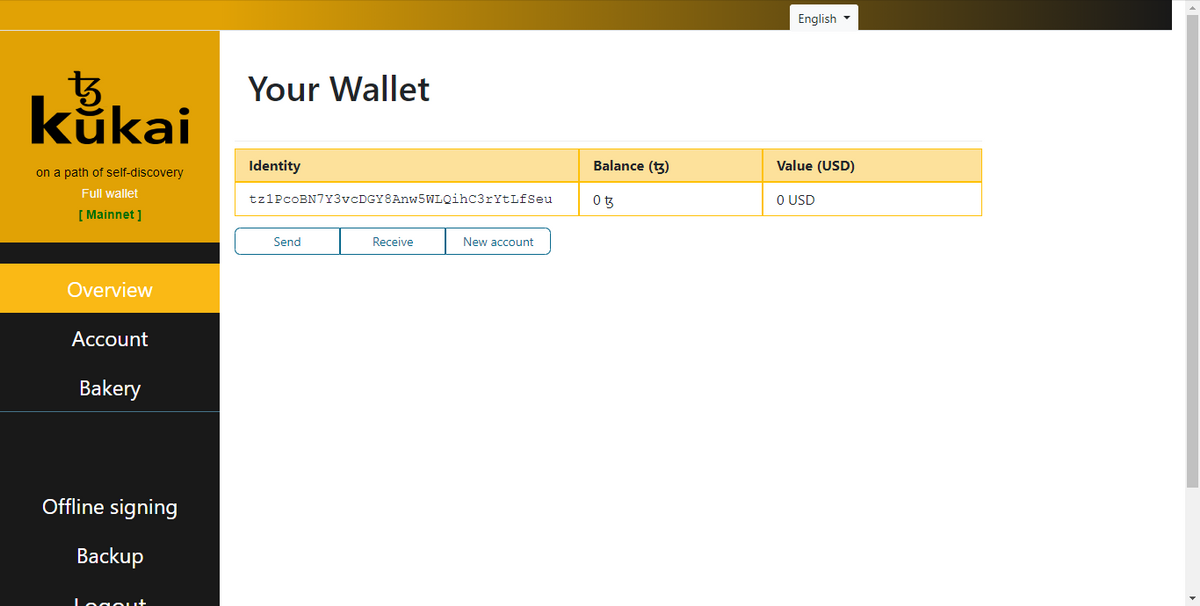 How to stake Tezos tokens
To Zap XTZ, go to the Bakery section and click Delegate. Then enter the delegate's address. For example, we used a valid Everstake Baker address.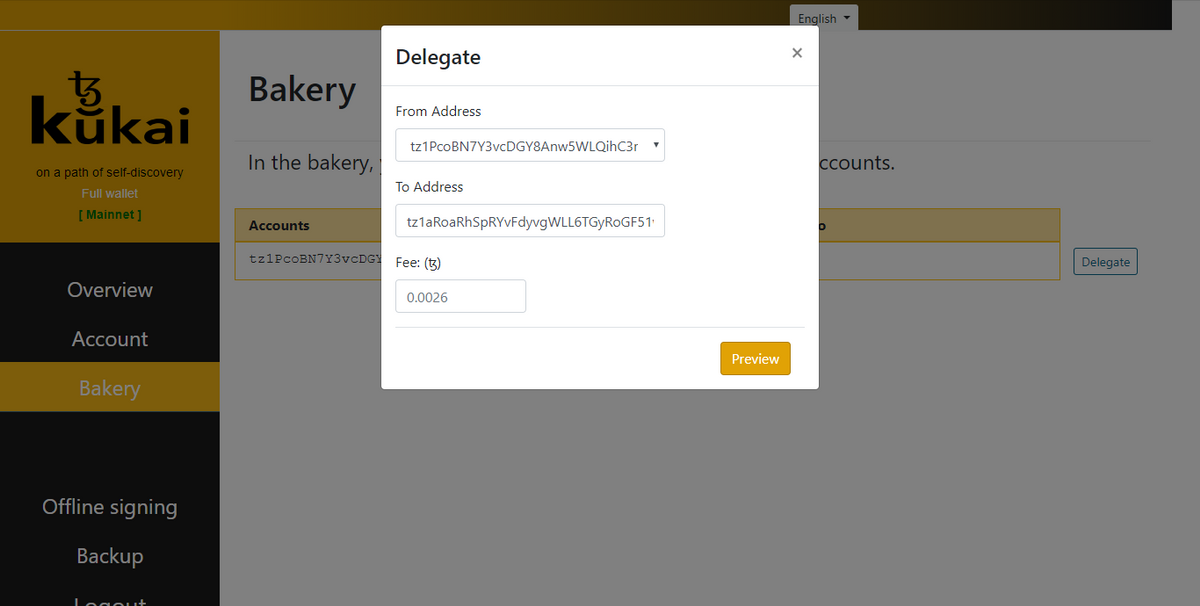 Why you should choose Everstake for staking
It is a reliable company that successfully provides services to tokenholders for more than 2 years;

Detailed staking report is available to all Everstake delegates;

Low validator fees;

High security thanks to the extensive infrastructure that was developed by professionals.
Information about Baker
Name: Everstake;

Address: tz1aRoaRhSpRYvFdyvgWLL6TGyRoGF51wDjM;

Promotional Fee: 5%;

Promotion Duration: until September 1 or for 34 Tezos cycles;

Base fee after promotion: 8%.
Attention! Use only the new Baker address in Everstake staking when delegating XTZ coins. The developers have improved the blockchain network security methods and token holder crypto portfolio management.
Website: everstake.one
Twitter: @Everstake_pool
Telegram: @Everstake_chat
Facebook: fb.me/everstake.one
Reddit: /r/Everstake/