Back to all posts
What is FIO Protocol and how it works
2020-07-29 08:02
Modern blockchain projects create solutions that improve the usability of decentralized platforms. In this review, we will talk about one such project – FIO Protocol.
What is FIO Protocol?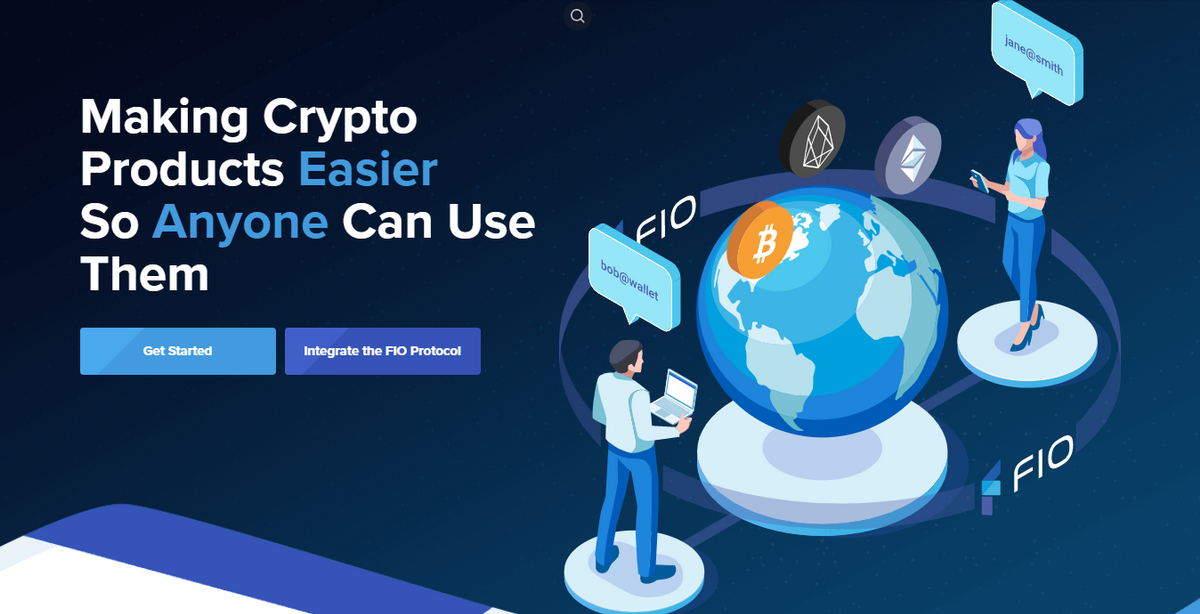 FIO Protocol is a decentralized network for servicing the entire blockchain ecosystem and aimed at improving usability by developing a standard for interaction between various blockchains, crypto exchanges, wallets, and other cryptocurrency services. However, the platform does not integrate these systems and does not interfere with the internal processes of other blockchains.
FIO Protocol operates on the basis of the Delegated Proof-of-Stake (DPoS) consensus mechanism and uses it to improve the scalability of the blockchain. New features will not be included in the platform unless approved by nodes that produce new blocks.
Key features of FIO Protocol:
FIO addresses

. Instead of a complex cryptographic address, users will see the usual readable addresses, similar to website domains instead of the server's IP address.

FIO requests

. To make a transaction, the recipient creates a request for the sender. This allows you to issue invoices to users to pay for goods and services.

FIO data

. Transactions on the network can store various data, such as account details, payment details, and more.
FIO token
Tokens serve as the main driver of the FIO Protocol and are used to pay for transactions within the blockchain platform. There is no need to pay for individual transactions. Platform users pay annual fees related to their FIO address. This is similar to a debit or credit card service fee.
Another purpose of tokens is access to premium features of the FIO Protocol platform.
FIO tokens general specifications
Total emission: 1 000 000 000

Number of tokens in circulation: 89 653 129

Exchange rate: $0.17
The role of Everstake in the FIO Protocol ecosystem
Everstake acts as a validator of the FIO Protocol network. Validators maintain the security of the blockchain network, provide transactions, and add new blocks. Regular users of the DPoS ecosystem cannot directly receive income from staking. To do this, you either need to become a validator yourself or delegate your tokens to other validators.
Everstake has been involved in the development of the FIO Protocol platform since the testnet launch, develops solutions to improve the blockchain network, and regularly participates in tests to prove it. Address of the Everstake validator in the FIO Protocol network: [email protected]
You can support the Everstake team by voting for it here - voting for Everstake will help us to intensify our support of the FIO Protocol and further the platform development,
Everstake is managed by experienced blockchain experts and supports many large projects based on PoS and DPoS as a validator. Learn more about the Everstake project in their blog and social networks.
* * * * *