Back to all posts
Everstake Dashboard Functionality: A Quick Overview
2019-11-13 15:58
Whenever there's a need to stake cryptocurrencies, Everstake provides users with analytics and real-time statistics, which help to keep track of incomes and other essential metrics. Such a service will back you up while easing the staking process. In this article, we'll make a brief overview of the platform functionality and useful tools that you will need for staking.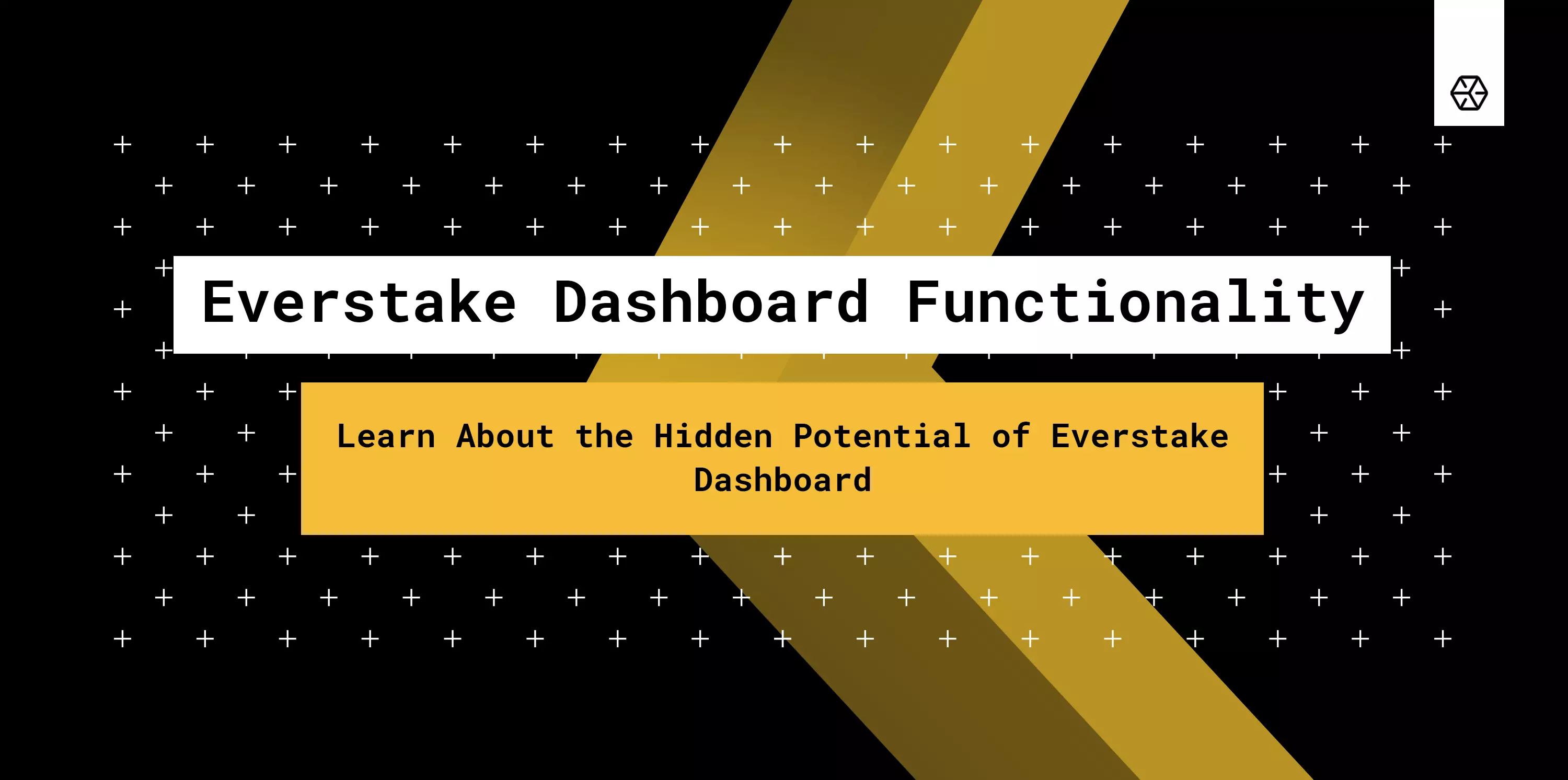 Registration Process
In order to start using our platform, please create an account with Everstake by going to our official website.

Enter your email, as well as password and confirm your registration through the email.
When the email address is confirmed you will be able to log into your account dashboard.

Account Dashboard
Once logged in, you will be able to see 3 main blocks which show such account information as:
Staking Balance projected up into the timeline

Your Total Staking Balance

An Overview Of Your Staked Assets
The toolbar on the left allows navigation to such website sections as Statistics, Analytics, Blog, FAQ, and Coins.
By clicking on the latter, you can choose the specific cryptocurrency intended for staking, and also keep track of your rewards, balances and other.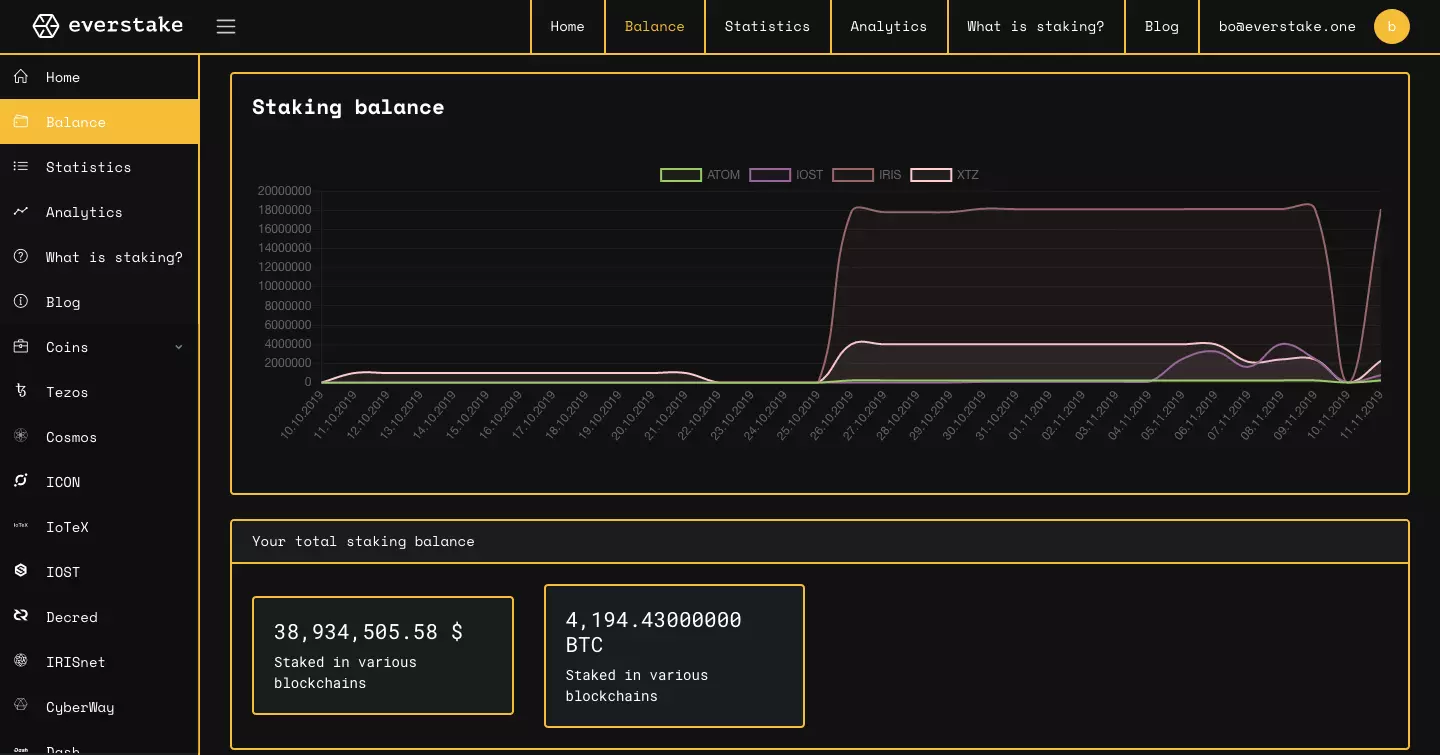 Actual Staking Process
By clicking on the 'Coins' section, the dropdown menu will allow you to choose one of the available PoS (Proof-of-Stake) cryptocurrencies available for staking.
If you are planning to stake such cryptocurrencies as Solana, Tezos, or Cosmos, we've got you covered with our meticulously prepared staking guides.
Choose the desired cryptocurrency from the dropdown menu.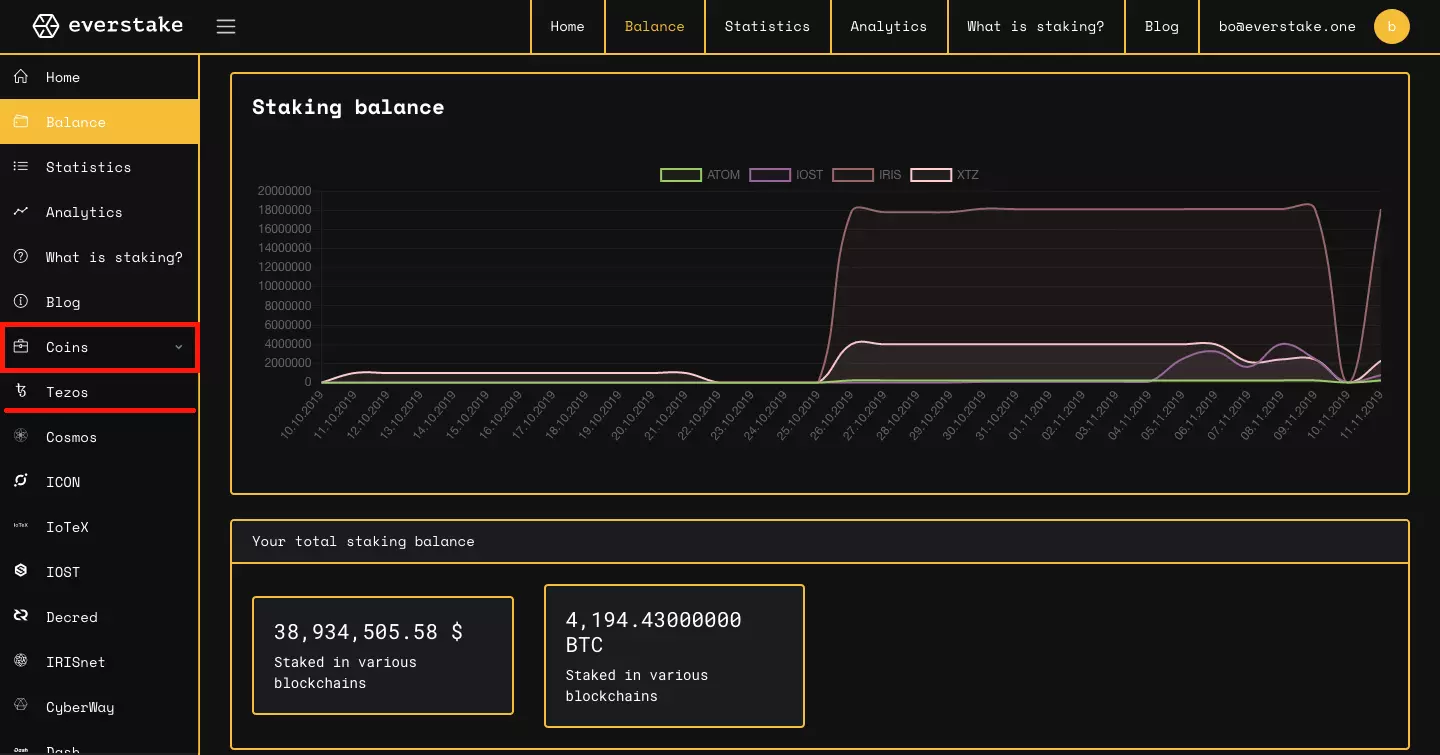 Then you have to add your wallet address to your account where you will be receiving rewards.
Use the Everstake address to delegate the desired amount of cryptocurrency.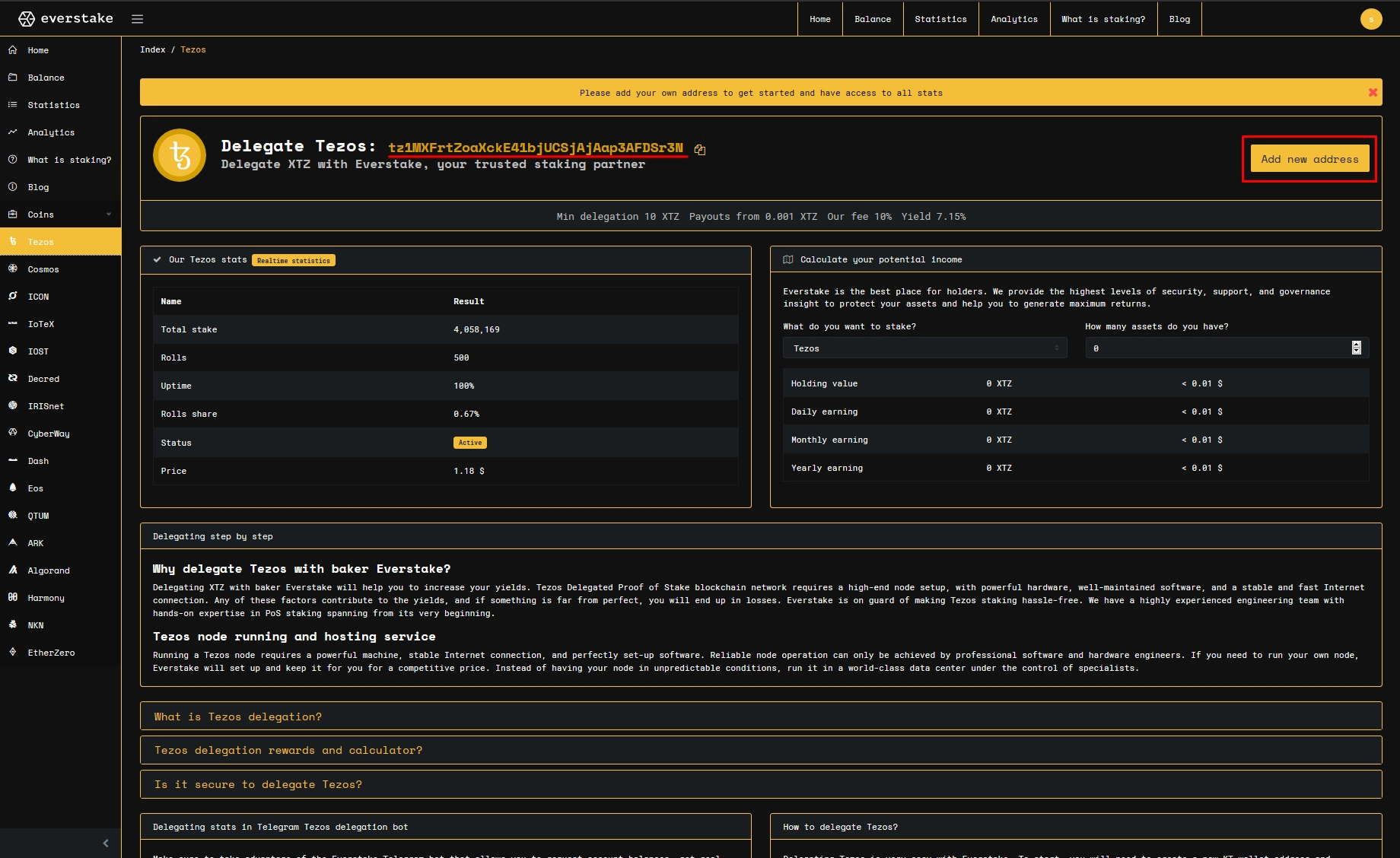 Statistics Section
The Statistics section simply reveals general data regarding launched nodes, and also this data represents the overall performance of the Everstake service. Here you will be able to discover such statistics as: Cumulative stake, Uptime, Produced Blocks, Votes, Rolls, and other essential information.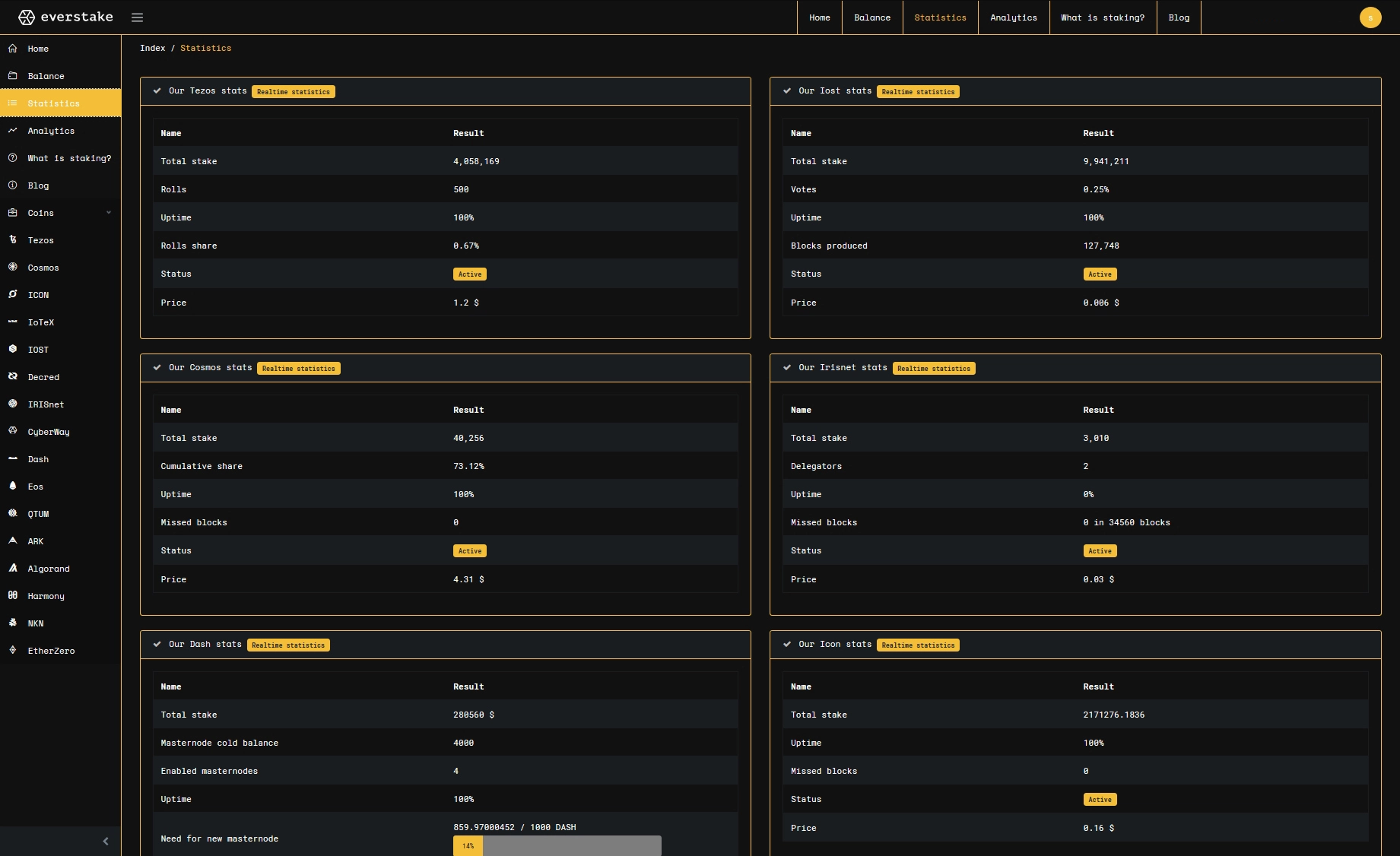 Blog And Guides

Moreover, in the Blog section, you will find frequent project updates that shed light on the most recent events. There you can track all changes that happen to Everstake and many industry updates as well. On top of that, you can refer to a quick guide, 'What is staking?' in the toolbar, so that you can grasp all the basic information about this process.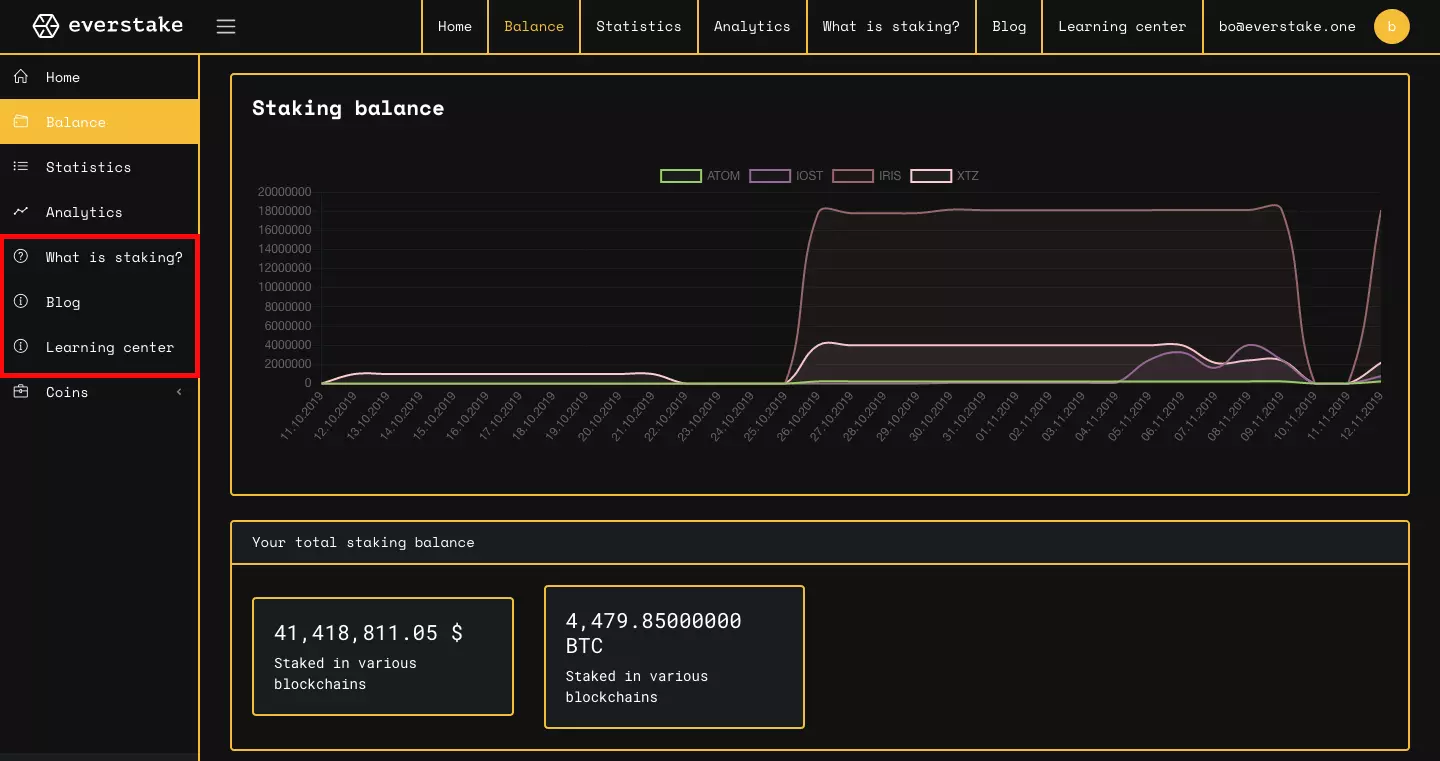 Learning Center
Specifically for new users, we have prepared the Learning Center, which allows getting essential information regarding blockchain consensus protocols, staking mechanisms, and other information that may be useful for a beginner.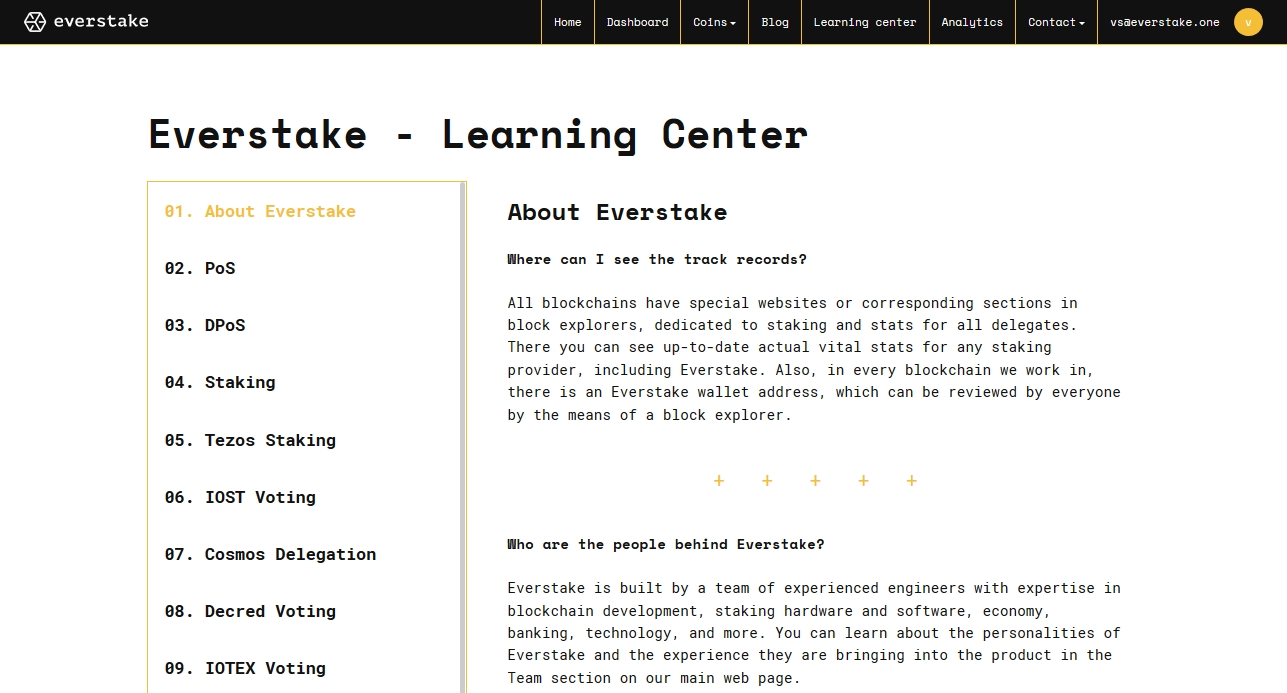 ***
Follow news and updates from Everstake by subscribing to the newsletter on our website and join the discussion on our social channels through the links below.
Website: everstake.one
Twitter: @Everstake_pool
Telegram: @Everstake_chat
Facebook: fb.me/everstake.one
Reddit: /r/Everstake/
Medium: medium.com/everstake