Back to all posts
How to Stake Harmony (ONE) via Frontier
2022-04-20 13:01
Frontier is a Crypto & DeFi, NFT wallet where you can invest in 4000+ crypto assets and earn passive income on your crypto by staking. Harmony Protocol is already supported on Frontier, which provides a unique opportunity to stake ONE tokens in the easiest way.
This guide will show you how to create a Frontier wallet and stake ONE.
What is the Harmony Protocol?
Harmony Protocol is a next-generation blockchain launched in 2019 with the goal of improving a decentralized network's scalability. Thanks to its vertical integration and innovations at all stages of network operation, Harmony Protocol uses the Effective Proof-of-Stake (EPoS) consensus algorithm. Therefore, Harmony is an open and fast blockchain that claims to execute transactions in 2 seconds at a low cost. A distinctive feature of the Harmony technology is that the platform uses fixed-issue mechanics: 3% of the supply of the total token is issued every year.
It is already proved that Harmony Protocol offers high-level security. Harmony's sharding mechanisms are safe due to the Distributed Randomness Generation (DRG) process, which is unpredictable, verifiable, and scalable. The users benefit from this type of system since it helps to create an anonymous and equal environment for everyone.
Create a Wallet
First of all, before proceeding to the staking process, let's install Frontier on your iOS or Android. For that, go to the following website and click Install.
After successfully installing Frontier App on your mobile, open it and get started!
The essential step you need to fulfill is introducing terms of use and privacy policy in order to avoid any unpredictable issues. Once you have checked all the information provided by the app, press Continue.
As in the given case, we are creating everything from scratch, press Create a New Crypto Wallet button.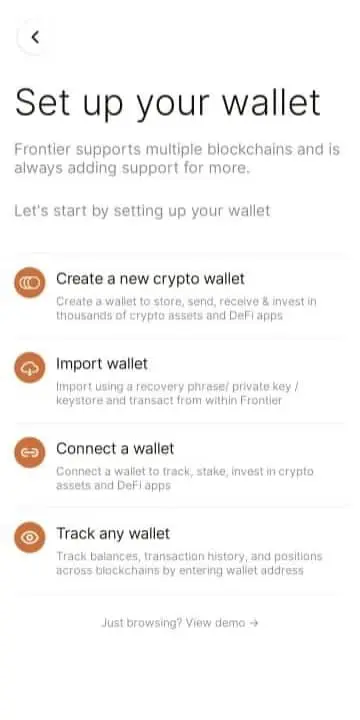 To create a wallet, set the passcode and make sure not to forget it and have something secure. Then confirm.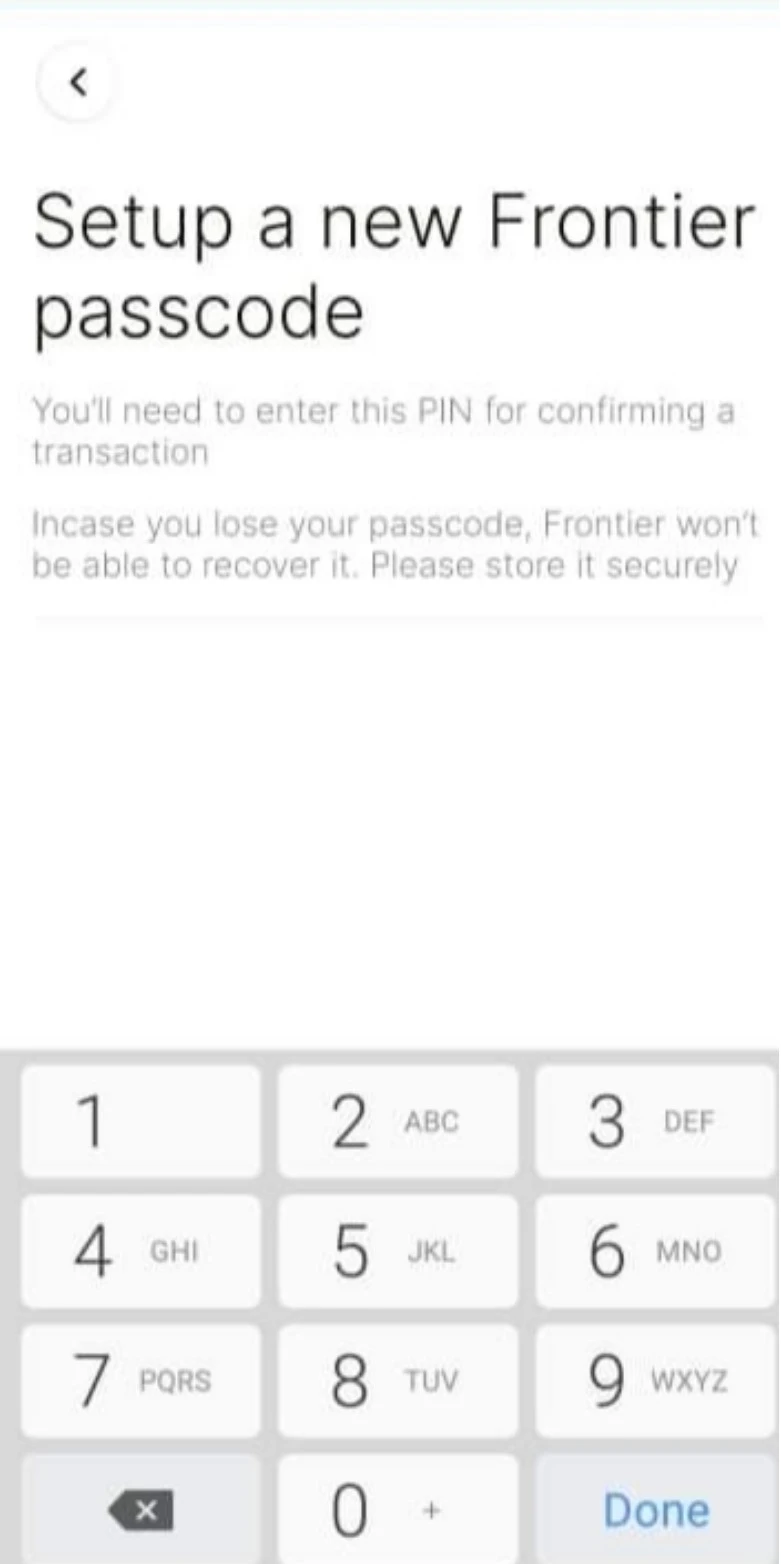 For security reasons, write down the recovery phrase.
After saving the phrase, use certain words from it to verify and name your wallet.
Finally, the Frontier wallet is ready to use.
How to Find Harmony Address
When the wallet creation is over, you see your Ethereum address.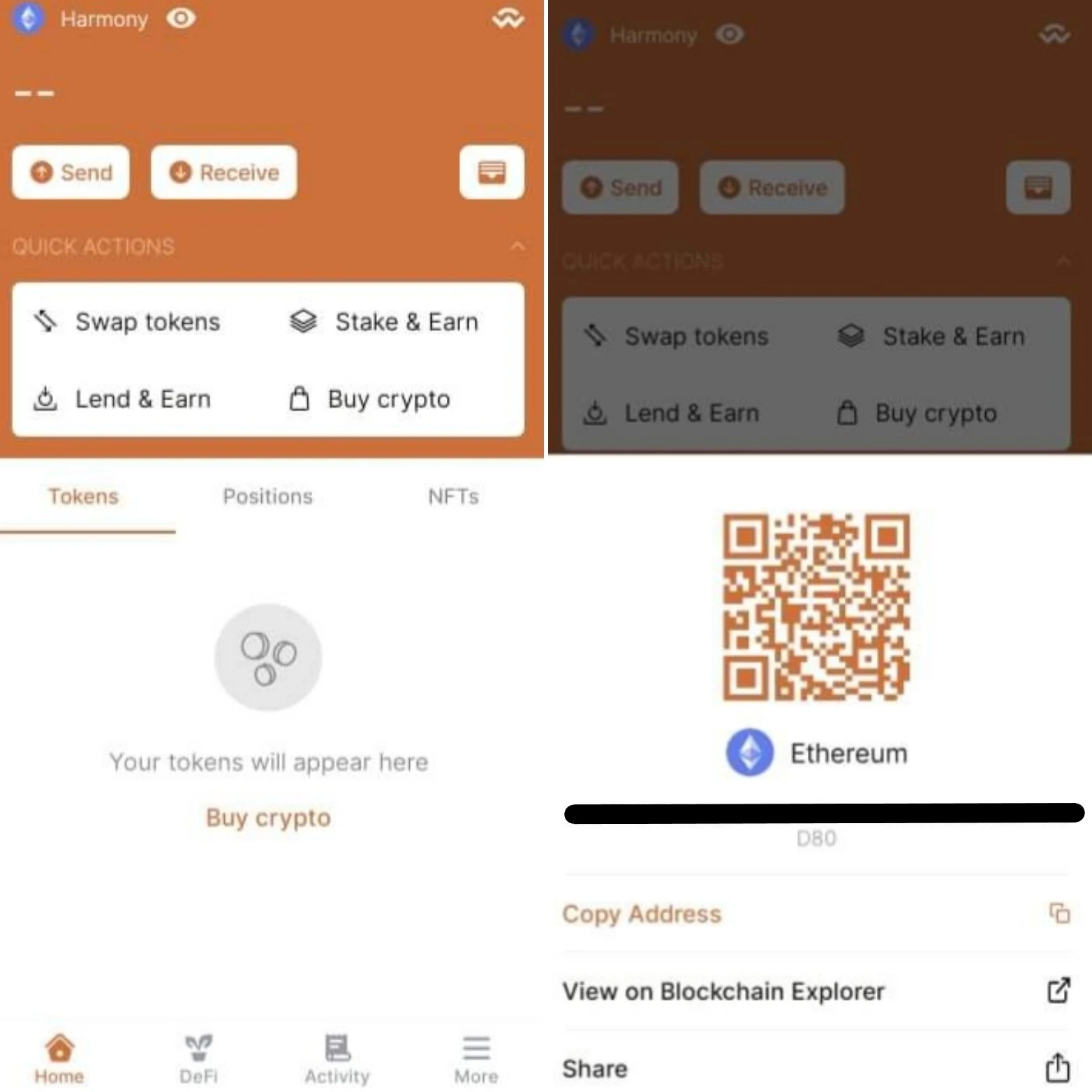 To explore your Harmony address, you need to visit More section in the lower right corner. Then enter Manage Wallets and click the wallet you created.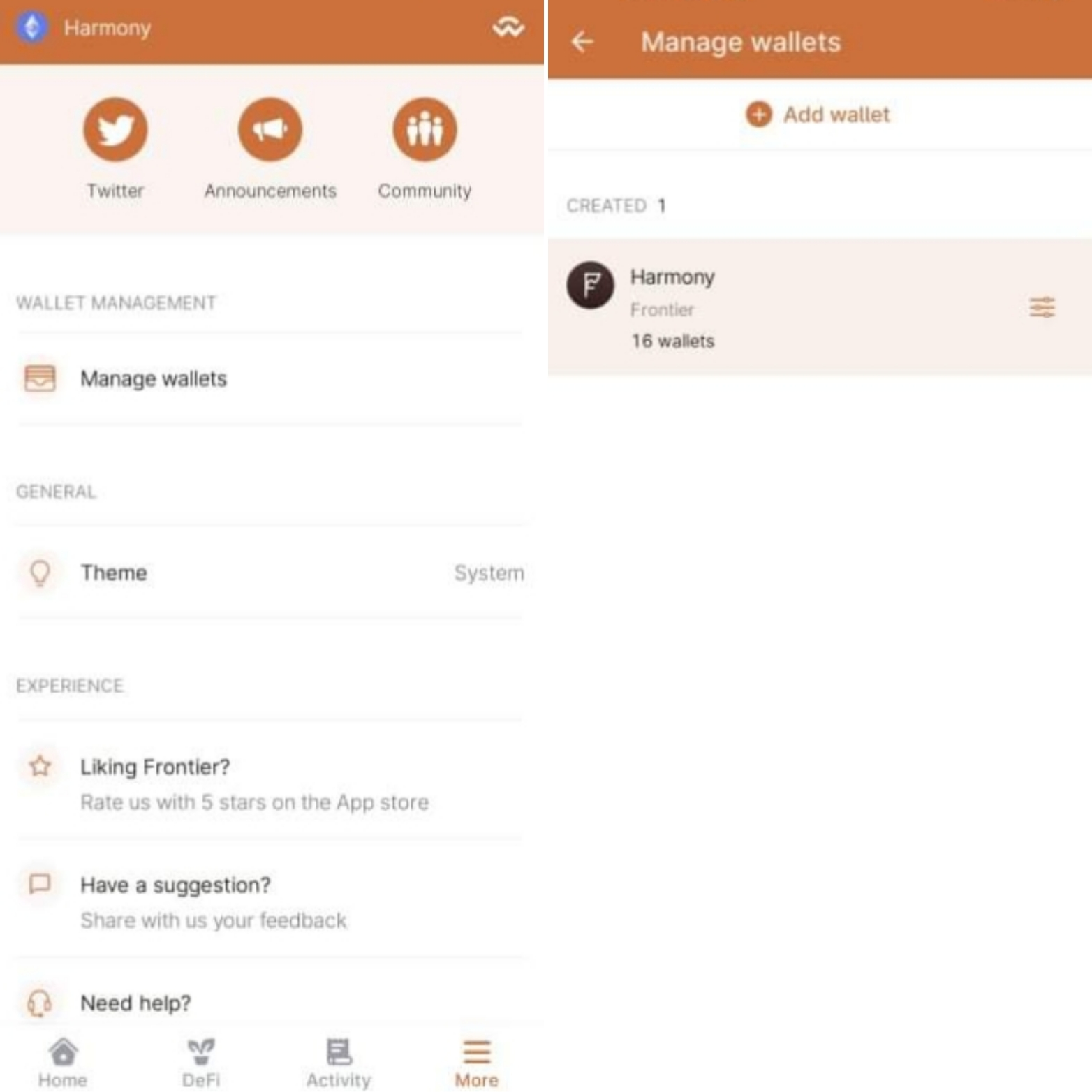 At this point, you see various blockchains supported by Frontier. You have to choose Harmony and copy the address to fund your wallet with ONE tokens.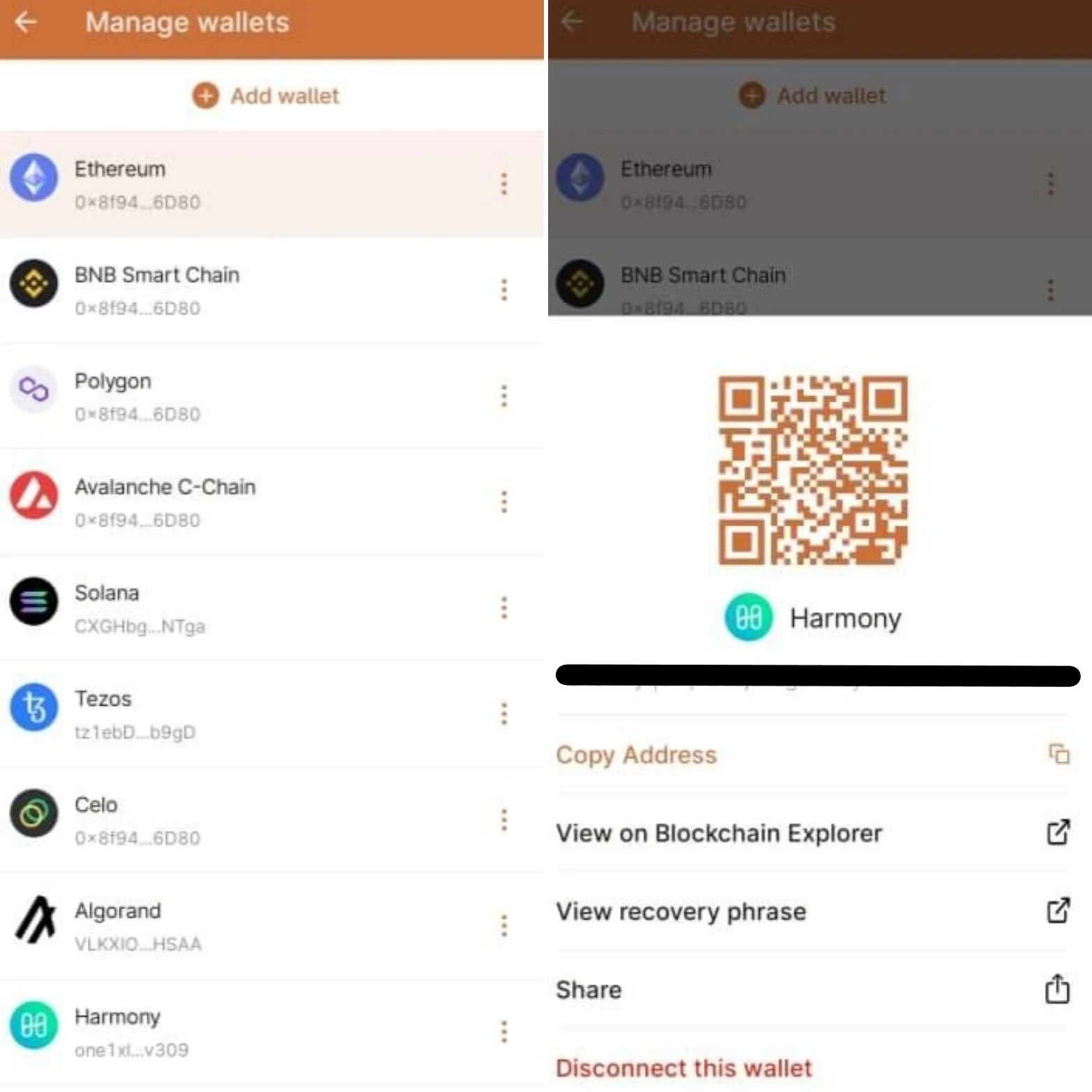 How to Stake ONE
Before discussing the particularly staking process, let's see how to replace Ethereum with Harmony on the main page.
For that, click Stake & Earn button and choose Harmony network.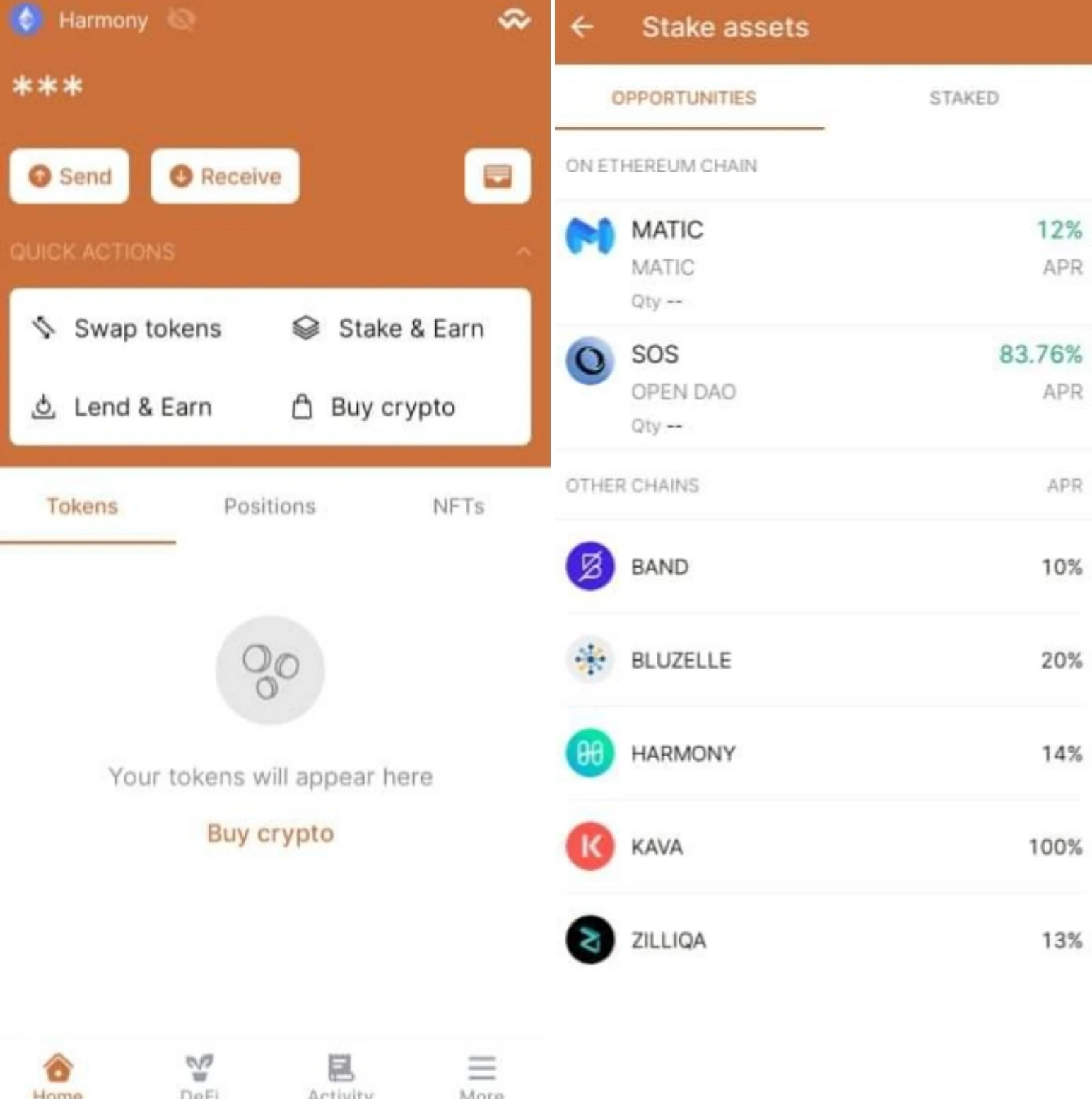 Then the window will open and ask if you do want to leave Ethereum and choose Harmony. Once you click Select, Harmony balance will appear on your screen.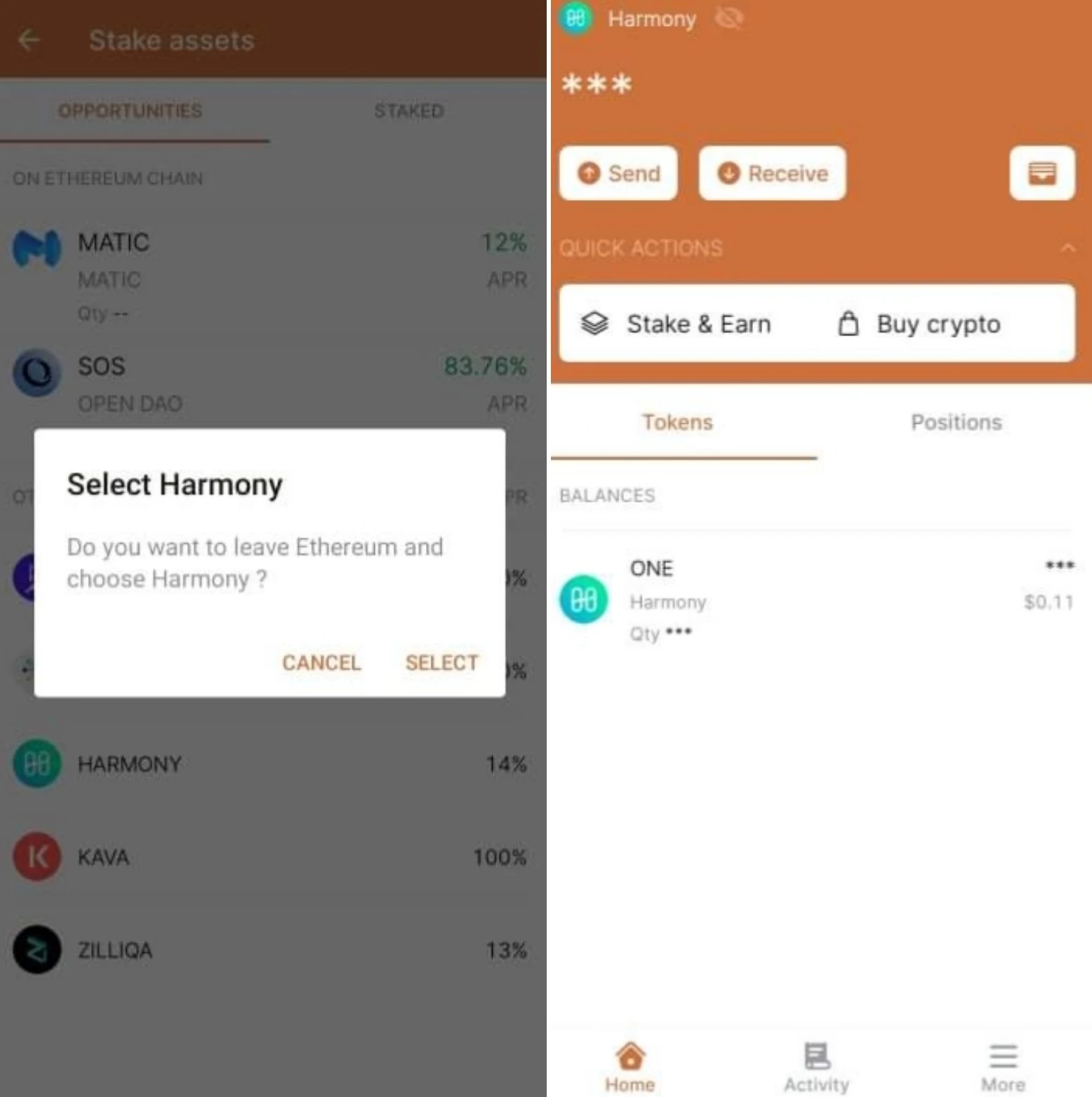 Here it is! Staking time has come!
Press Stake & Earn, select ONE and choose the validator from the list, for example, Everstake.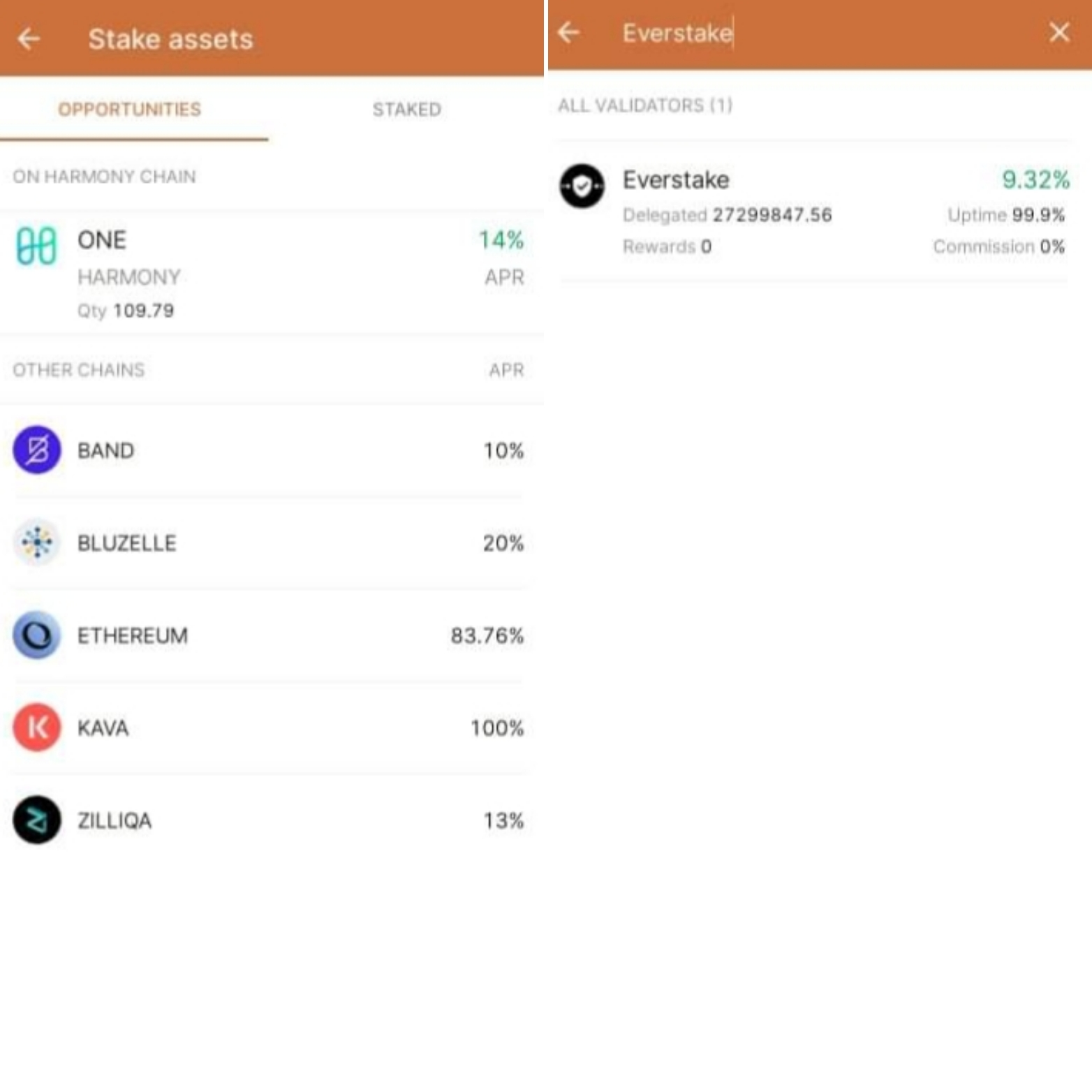 Why delegate to Everstake
Everstake is one of the largest staking service platforms. The company is built by a team of high-qualified engineers with expertise in blockchain development, staking hardware and software, economy, banking, technology, and more. Everstake is evolving on a daily basis and offers sophisticated services to delegators.
We run ≈8000 highly secure and reliable nodes for up to 50 PoS protocols using enterprise-level hardware to ensure maximum efficiency and security. Additionally, transparency is our priority. We have a strong commitment to clarity and all our operations and activities are open to the public. When it comes to supporting users, Everstake is the leader – contact us for support on our official Telegram channel. We provide our customers with step-by-step guides in different languages explaining how to stake different tokens. Every blockchain has its BM (Blockchain Manager) who is always up to date and provides the delegators with all the newest information using blockchains' and company's media channels.
Everstake is already chosen by more than 625,000 delegators and welcomes you to join!

Let's return to staking. Don't forget that you are free to choose any validator!
After choosing the validator, enter the number of tokens you want to stake. The minimum staking amount is 100 ONE. Do not forget to keep at least 1 ONE in your account to pay for the network fees! When done, click Review. If everything is correct press Stake button.
Enter your pin and wait for a few seconds.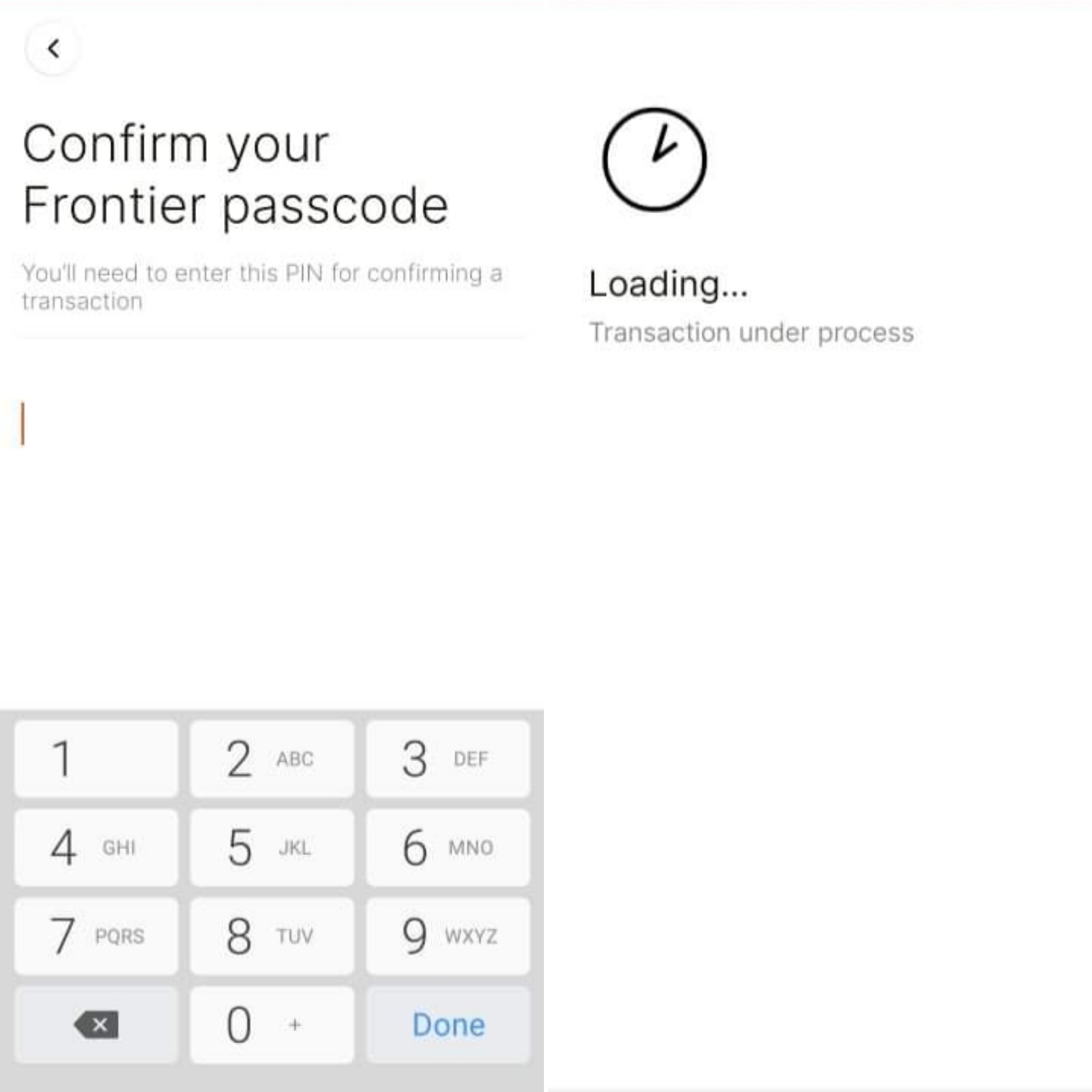 Congratulations! Your ONE assets are successfully staked!
Do not forget to claim rewards from time to time because the staking rewards are not compounded in Harmony automatically. To add them to the stake, you must claim and re-stake those. If you are staking for the first time, please note that it usually takes up to 48h to start receiving rewards.
How to Unstake ONE
If you decide to unstake your ONE tokens take into account that the unstaking requires 7 days. Before this deadline, you will not be able to use your ONE tokens and will not be earning staking rewards anymore.
Now let's follow the unstaking process!
Click Stake & Earn button and press on the staked amount.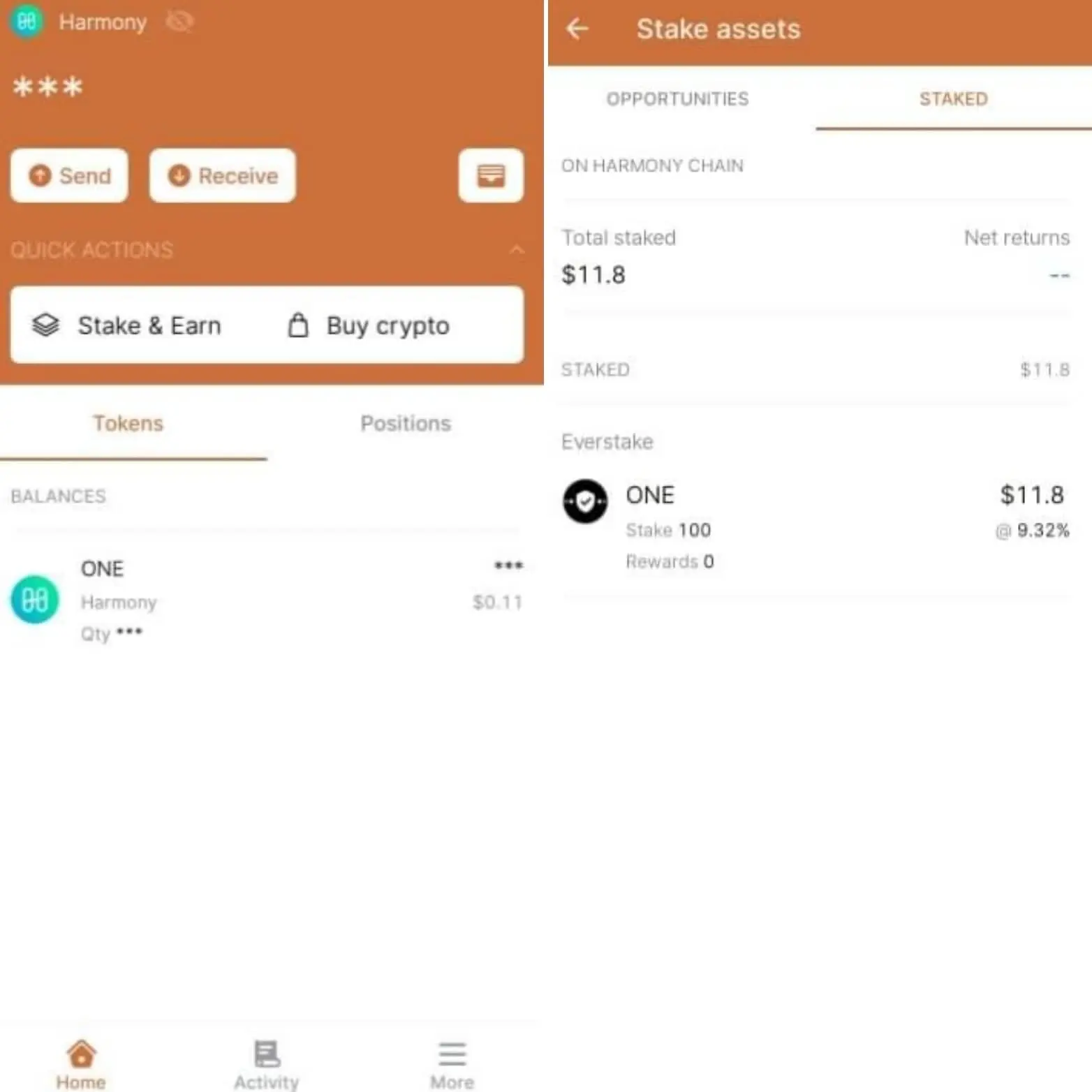 Then click Unstake and enter the number of ONE tokens you would like to unstake.
If everything is correct click Unstake.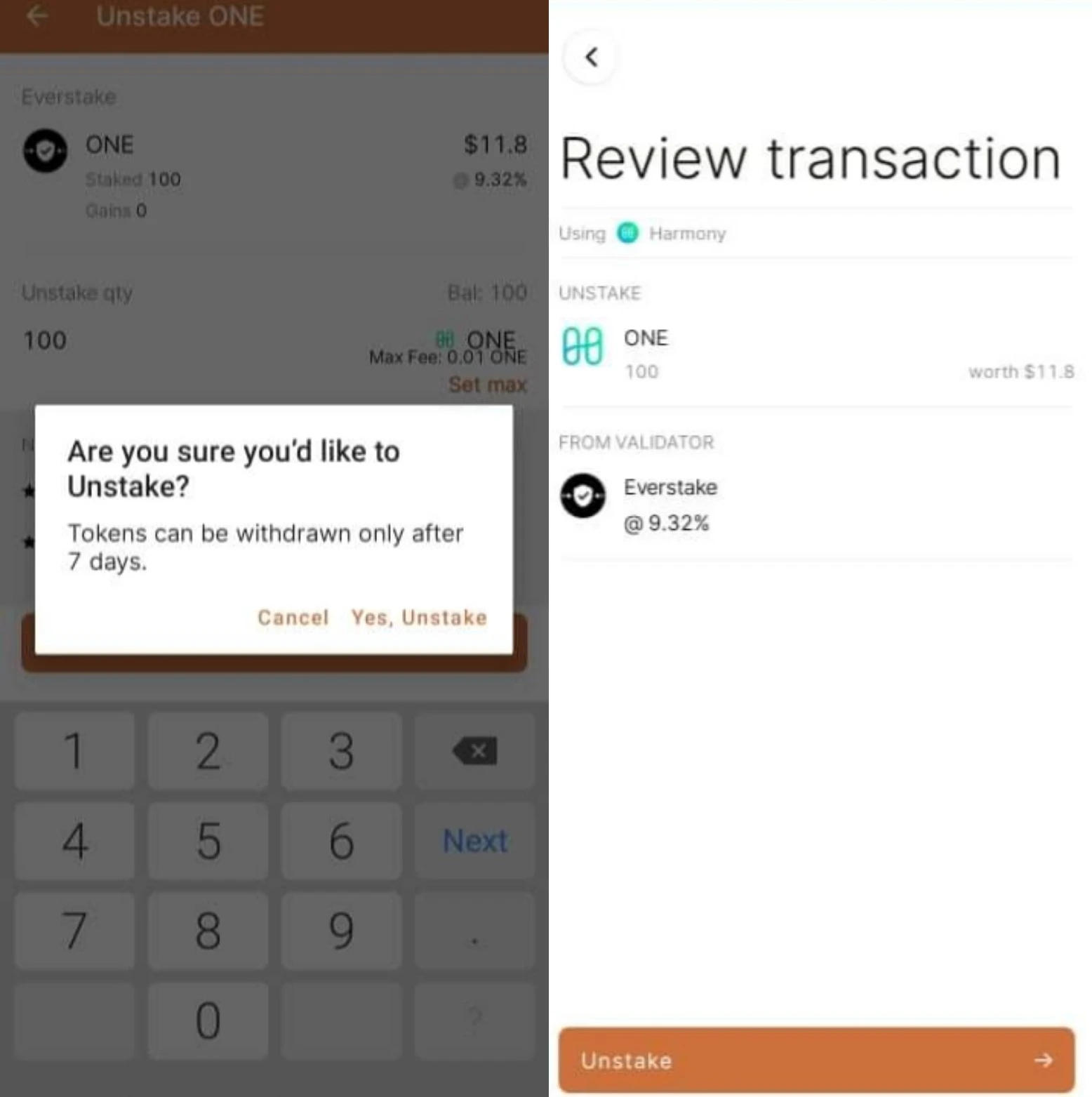 The transaction will take a few seconds and funds will be returned in 7 days.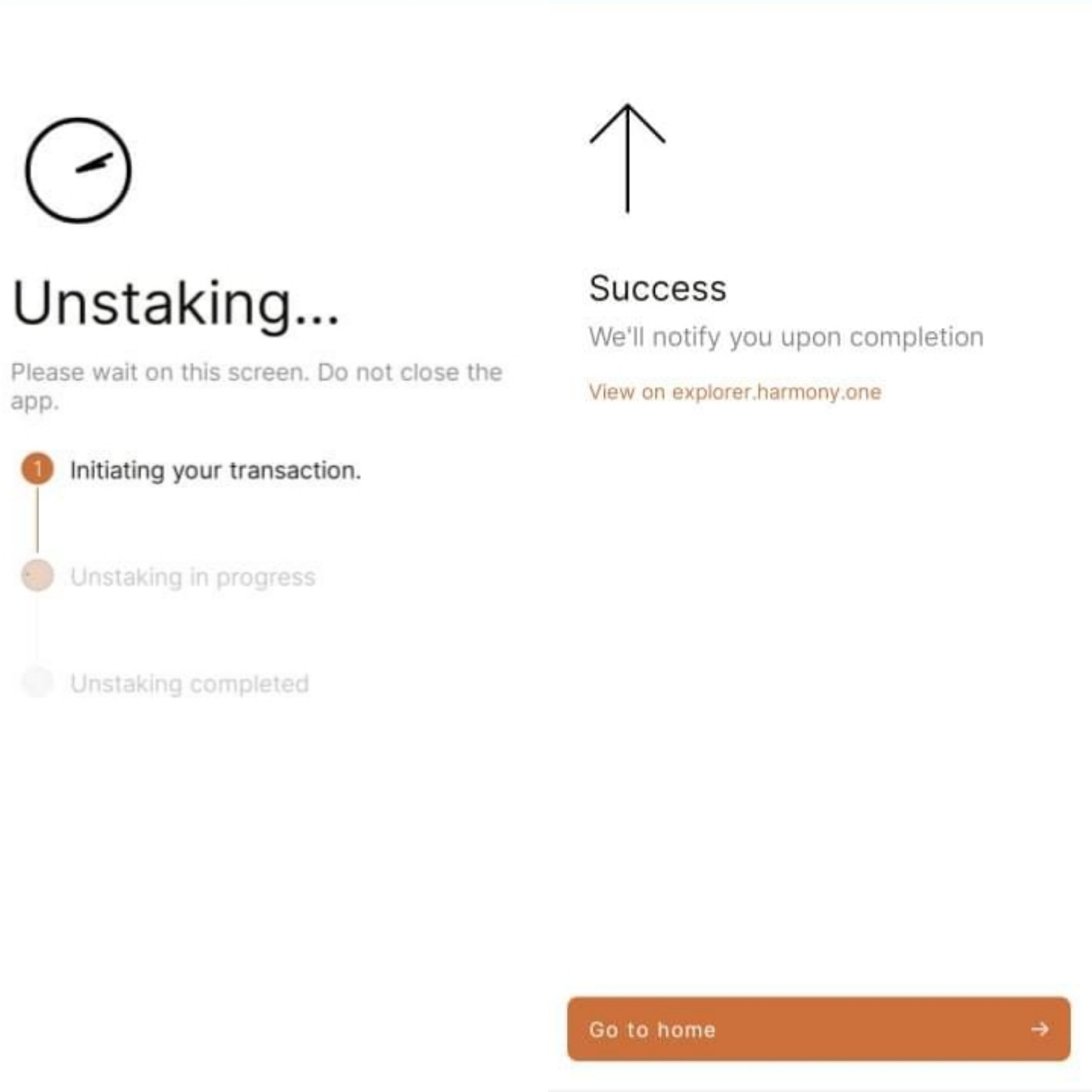 Wishing you profitable staking!
Subscribe to Everstake for important updates and fresh staking guides!