Back to all posts
Staking Harmony (ONE) on Ledger Nano S
2021-04-07 13:43
Some hardware wallets, like Ledger Nano, support staking right in the native device app. Blockchain platform developers, including Harmony, are committed to providing decentralized applications that integrate with hardware wallets and make staking more convenient and secure for users.
In this guide, we will explain why staking using hardware wallets is more efficient from a security standpoint, and how to stake ONE tokens on Ledger Nano S via the Ledger Live app.
Why you should use a hardware wallet for staking
Let's look at what hardware wallets are.
A hardware wallet is a digital cold storage device for cryptocurrency. Cold storage means coins are stored offline and the devices themselves are offline most of the time. Thus, cybercriminals cannot remotely access the hardware wallet over the Internet. To get hold of the user's funds, they need physical access to the device.
Software wallets (desktop, mobile or browser) are vulnerable to cyberattacks of various kinds: computer viruses, hacks or phishing. Moreover, online wallets are most susceptible to attacks, since they are most vulnerable to phishing.
Another plus of hardware wallets is that they work in a similar way to two-factor authentication. When a user makes a transaction in the application, he must confirm it from the device by physically pressing a button. Without this, the transaction cannot be completed. And the hardware wallets themselves are protected by a PIN code or other protection methods. This means that even if an attacker takes possession of your device, he still cannot gain access to it.
Ledger Nano S as a safe staking choice
Ledger devices are some of the world's most popular hardware wallets, combining security and usability. These devices are shaped like flash drives and can be carried with you, for example, as a key ring. Ledger Nano S has a small OLED display on its body, and the device can be connected to both a PC via a USB interface, and to iOS and Android via dedicated cables or a Bluetooth connection. Ledger Nano S supports storage of over 1000 digital assets.
The private keys belonging to Ledger Nano S users are stored on a physical device, so they cannot be accessed from the outside, unlike software clients. These hardware wallets are safe because they are isolated from external devices: the seed can only be entered on a physical device, which prevents phishing risks. One of the main drawbacks is closed source code.
Are Ledger devices completely safe?
Unfortunately not. Kraken Security Labs regularly tests hardware wallets for hardware vulnerabilities and hackability. Ledger Nano S wallets contain a Secure Element (SE chip). Specialists from Kraken Security Labs managed to open the chip and gain access to the wallet. What is the threat here? Of course, the average user will not be able to hack the device, but if it falls into the hands of an experienced hacker, that will be possible. The SE chip's code is not open sourced, hence third-party developers cannot look for flaws and improve the code to make it safer to use.
What to do in this case? Although the likelihood that, in case of loss, your device will fall into the hands of an experienced cybercriminal is very small, after discovering the loss, we recommend that you immediately restore the wallet using a seed phrase and then transfer the funds to a backup wallet.
Note. Always have on hand a backup software wallet to which you can temporarily transfer cryptocurrency in case one of your wallets is compromised. You may be able to do this before an attacker takes over your coins.
What other risks are there?
The SE chip is closed for external access due to additional security features. This means that malware cannot infect devices. The same cannot be said about software clients – they can be hacked. This has already happened. For example, once during the transfer of bitcoins on an infected computer, a virus had changed the first and last letters in the wallet address for sending, a careless user did not notice the substitution and transferred the funds to the attacker's wallet. Therefore, we will give you one more important recommendation:
Always check the address, to which you are sending funds, before confirming a transaction: at least a few first and last characters. This will ensure that you have specified it without errors.
So, we figured out why it is safe to use hardware wallets and what their disadvantages are. Now we are going to show you how to create a Harmony ONE wallet, add funds to it and stake ONE tokens in the Ledger Live app.
Create a wallet
Step 1. Launch the Ledger Live app

If you don't have the app yet, download it from the official website or the links below for your device.
Important! We would like to draw your attention to the increasing incidence of phishing attacks. This is due to the growing popularity of cryptocurrencies and the inexperience of newbies. Do not download applications from suspicious sites and do not share the seed phrase from your wallet in order to avoid theft of funds. Check the domain in your browser. Ledger's original domain is ledger.com. Downloading software from other sites may result in the loss of your funds. Be attentive and careful.
PC:
Mobile devices:
Step 2. Start Ledger Live

Once launched, go to the Manager tab located in the left menu of the Ledger Live application.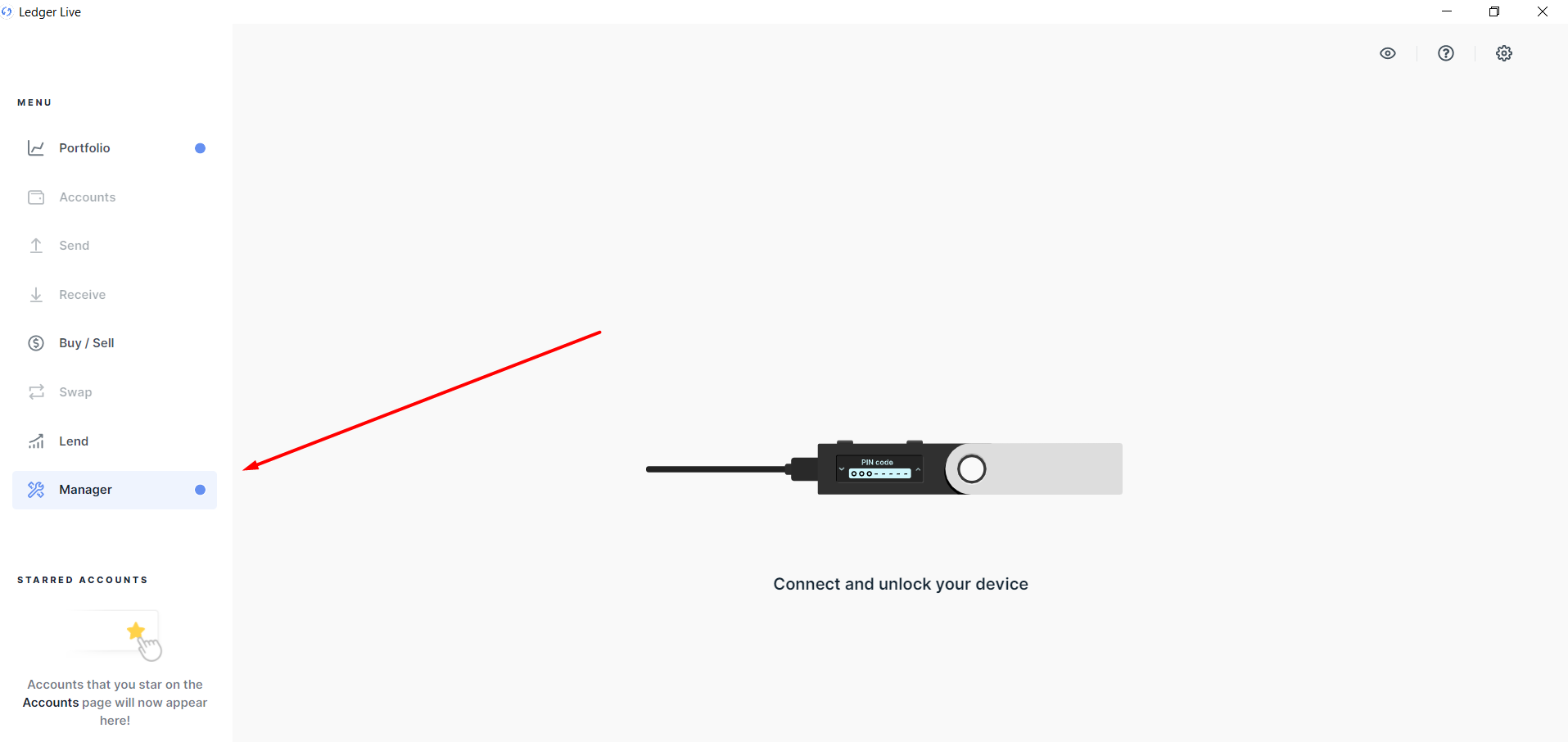 You will need to sync your Ledger Live with your Ledger Nano S hardware wallet. To do this, connect your device to your PC using a USB cable and turn it on.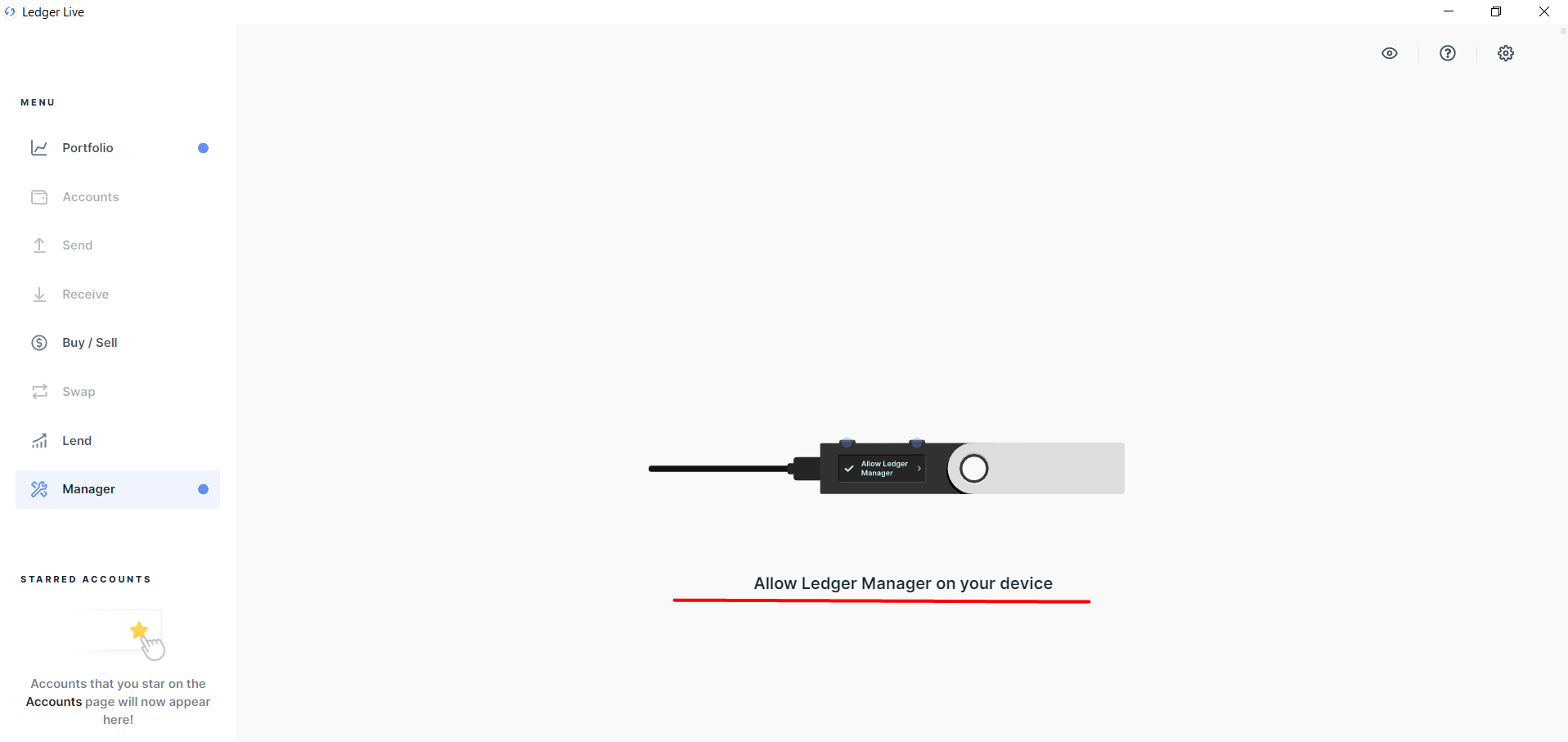 As soon as Allow Ledger Manager appears on the device screen, just press the button on the hardware wallet.
Step 3. Install the Harmony App

Ledger Nano S is connected. Now open the App Catalog in the app and go to the wallet settings (located in the upper right corner of the interface, as shown in the screenshot below).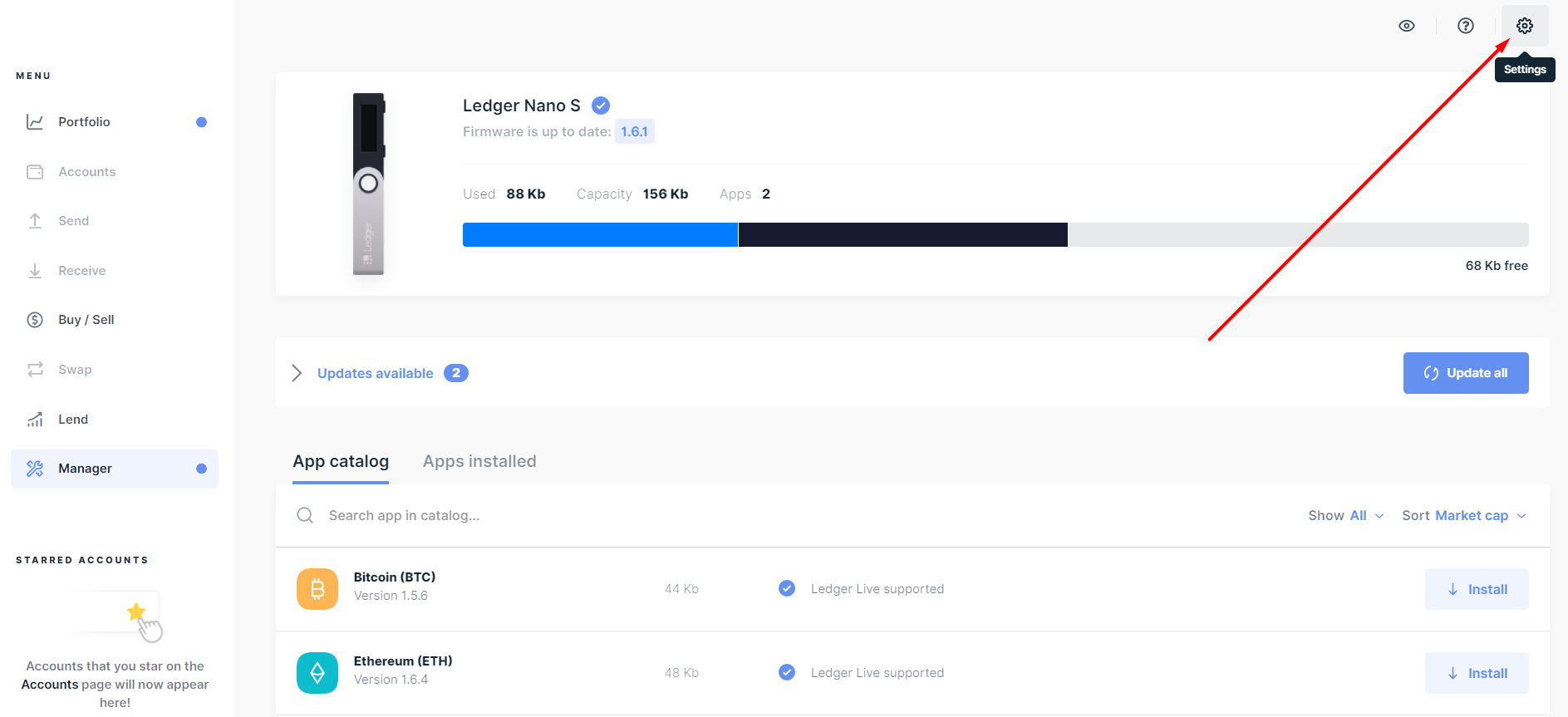 Turn on the option Developer Mode so that all features in the Harmony ONE wallet are available after installation.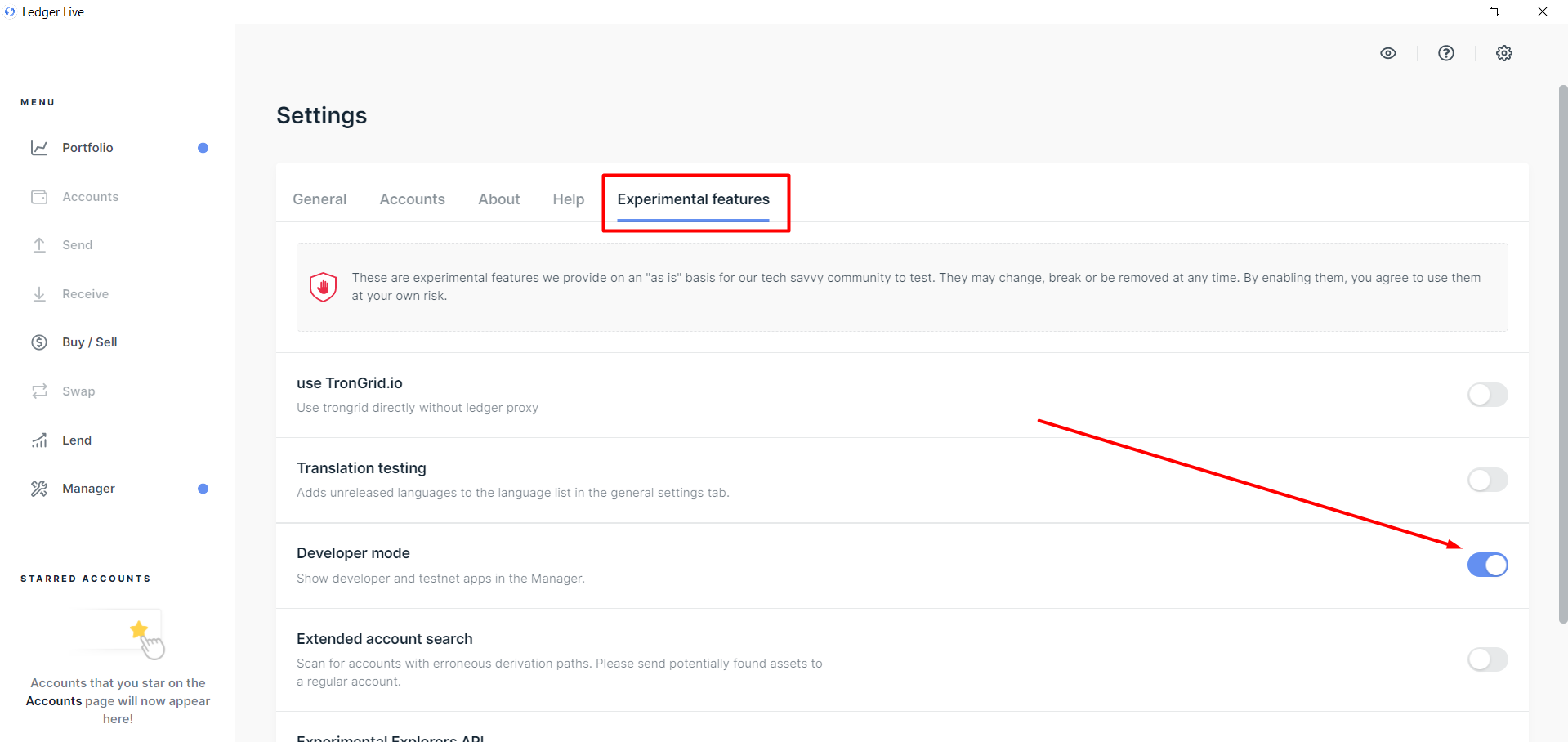 Then go back to Manager and open the App Catalog again. Find Harmony App in the list of apps. Use the search bar for a quick search. Then click Install.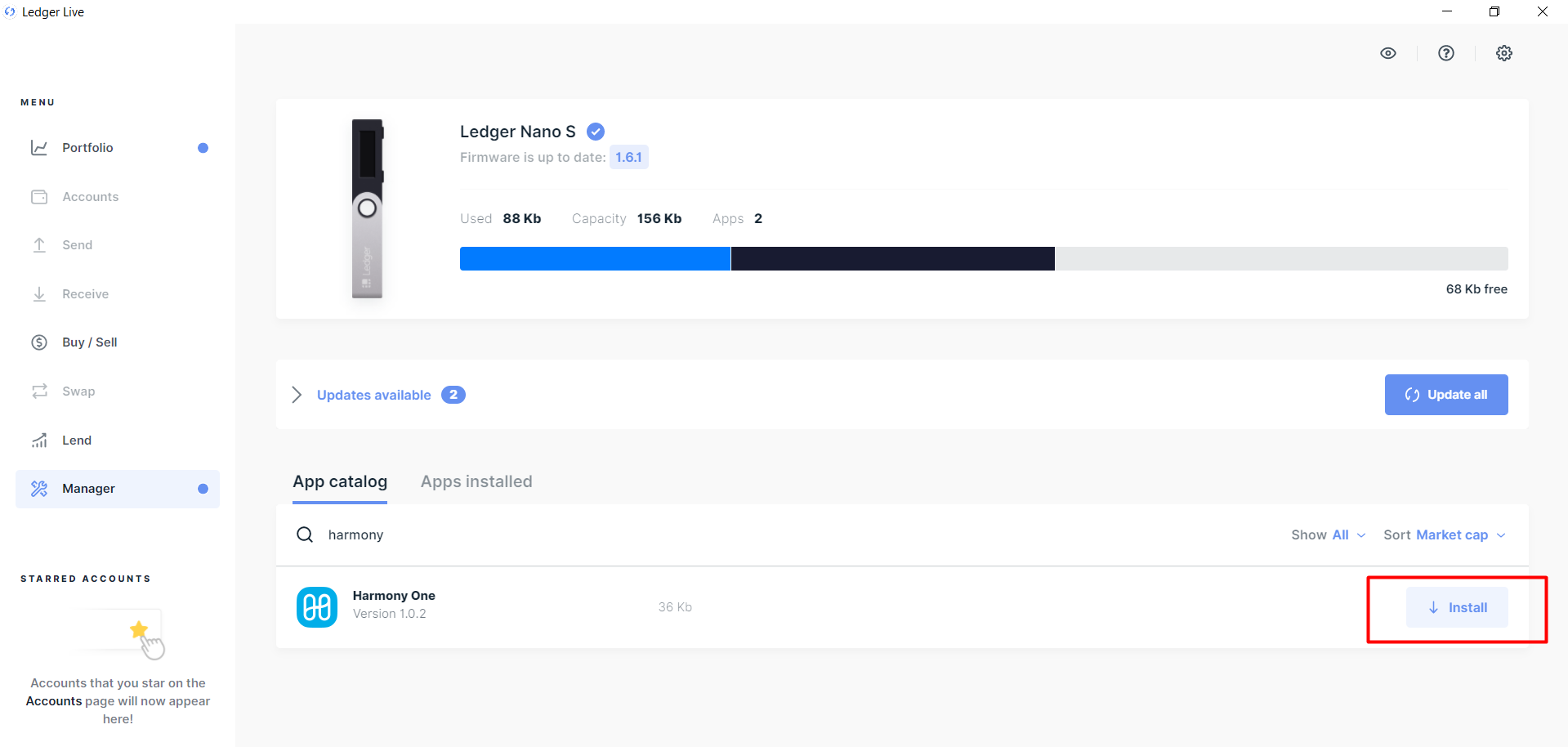 Press the button on your device to allow the Harmony App to be installed .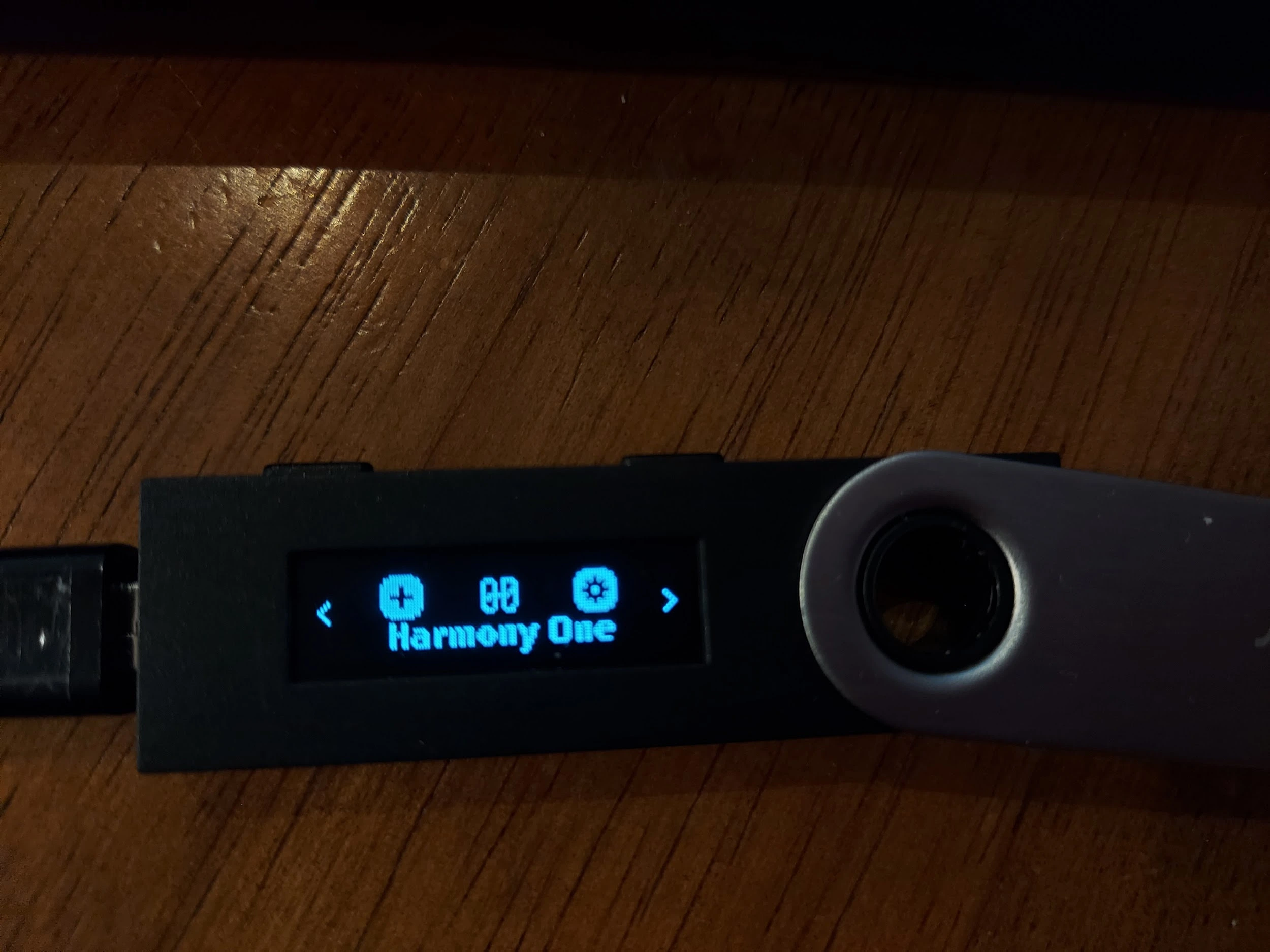 Harmony App is installed. Now you can create a new wallet.
Step 4. Launch the Harmony App
Here's how the process of creating a wallet previously created using Harmony Wallet goes. If you don't have a Harmony wallet yet and need to create a new address, use the option Create a New Address. We described the process of creating a new wallet in detail in this guide:
An updated guide on Staking Harmony (One) via a Google Chrome extension

On the start page select the option Use an Existing Address.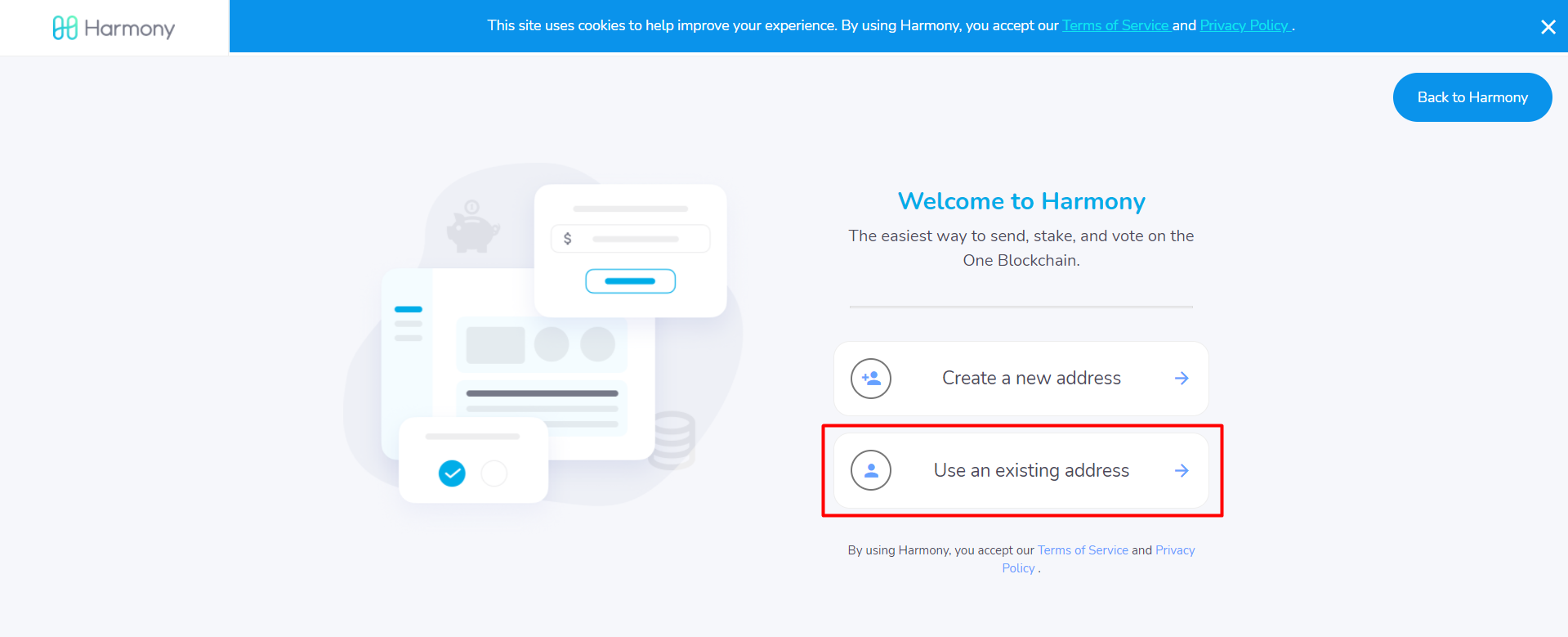 Step 5. Connect Ledger Nano S wallet to the Harmony App.

Now select Use Ledger Nano.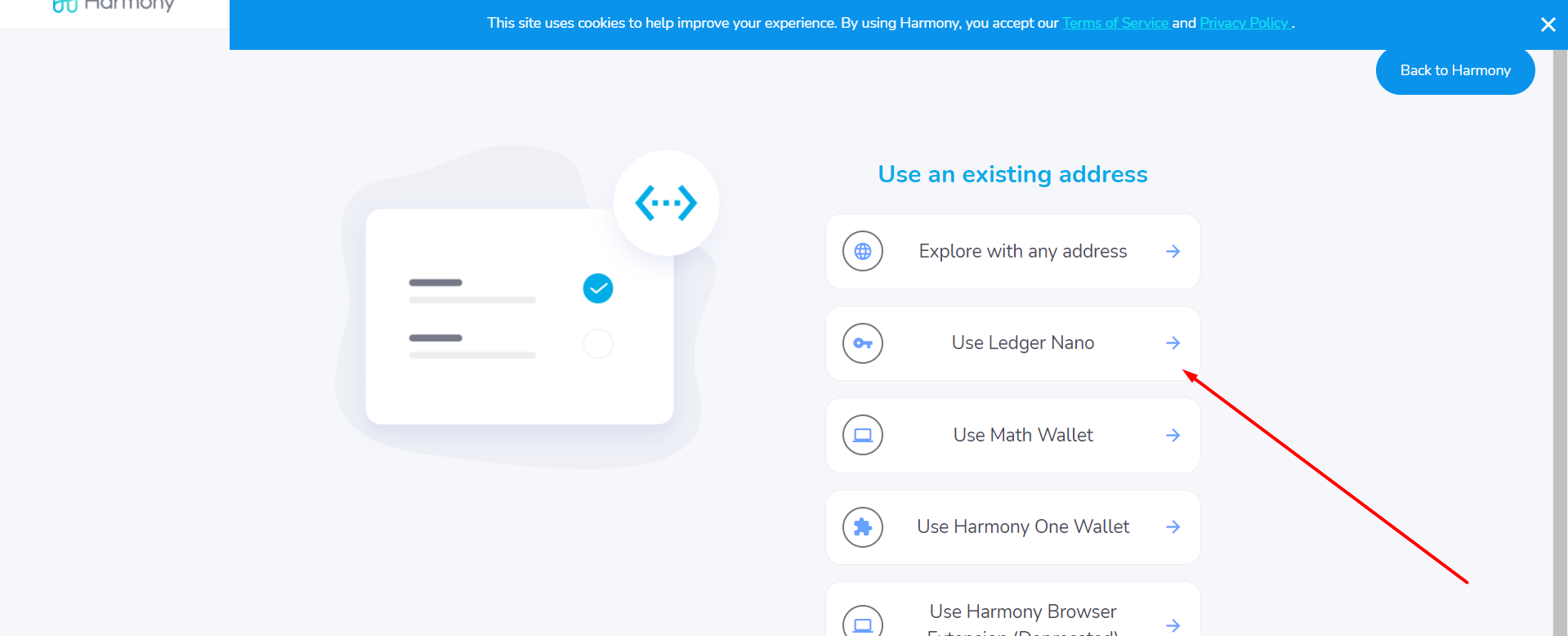 And then click Sign in to log in to the wallet.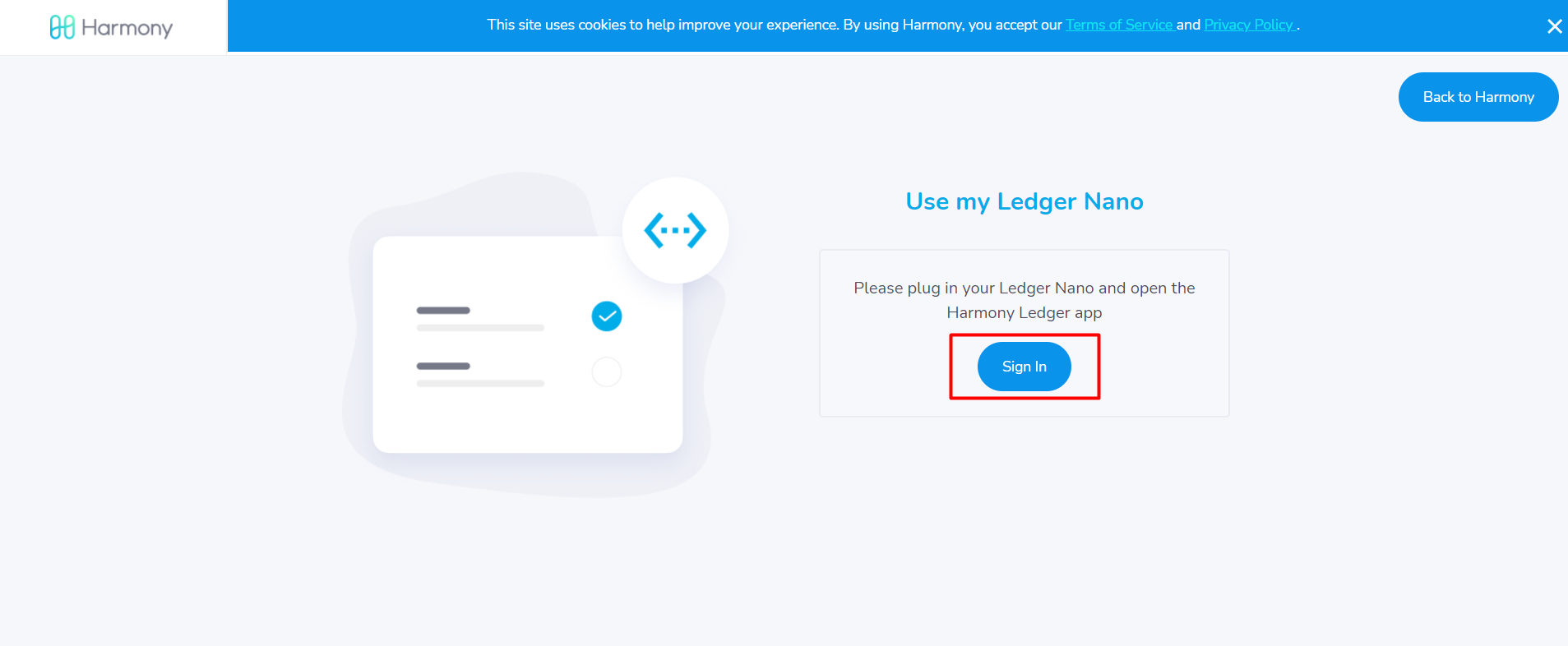 At this point, select the line Nano S (Vendor: 0x2c97, Product: 0x0011) and click Connect.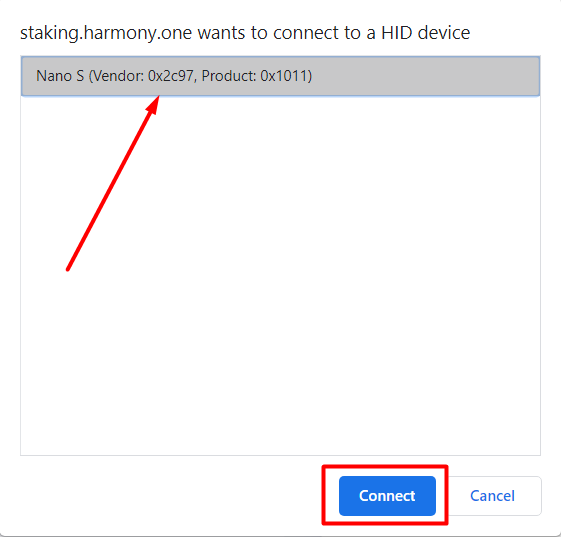 It worked! A Harmony wallet has been created. Fund it so you can stake ONE tokens. If you already have tokens in your Ledger wallet – just proceed to the next step.
Staking ONE tokens
Step 1. Select a validator

To do this, go to the Portfolio section in the Harmony App wallet .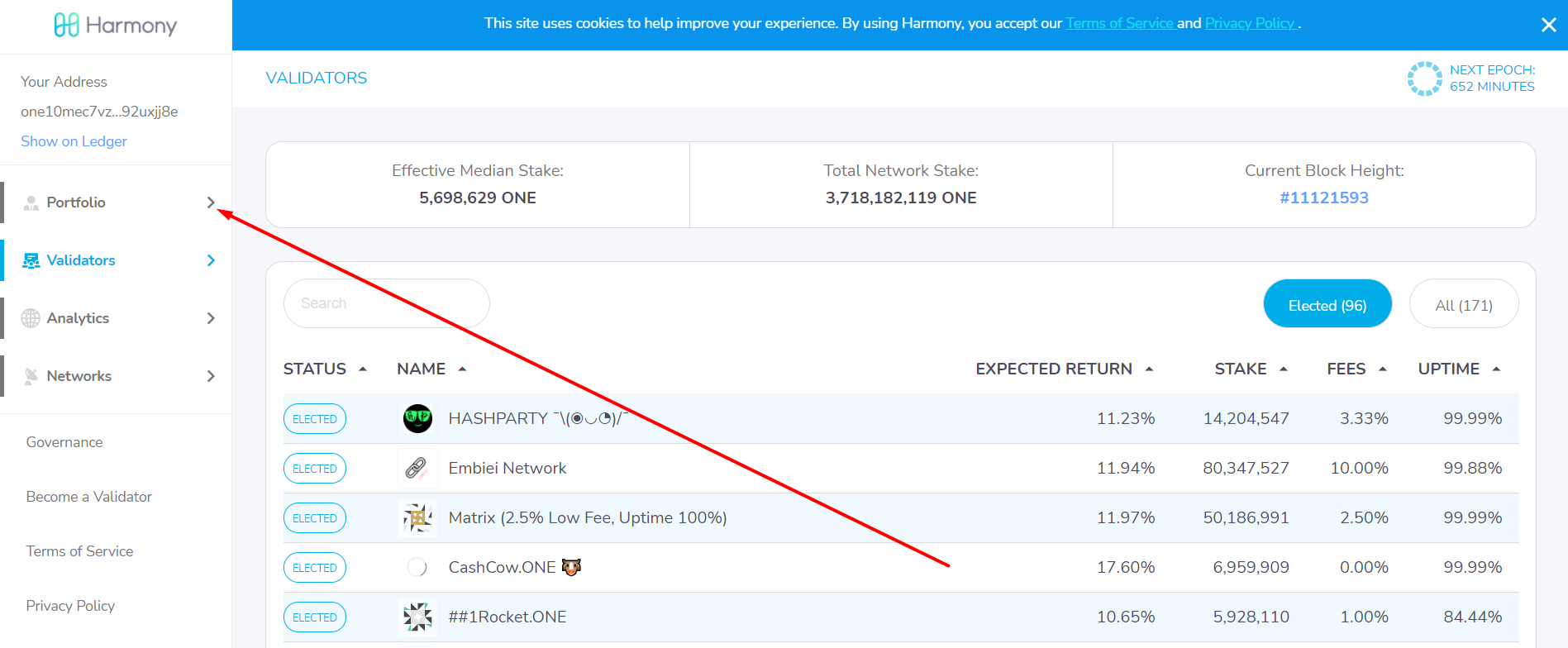 Once you open the app, Ledger Nano S will go into a pending state and become inactive until you need to complete a transaction or confirm some other action.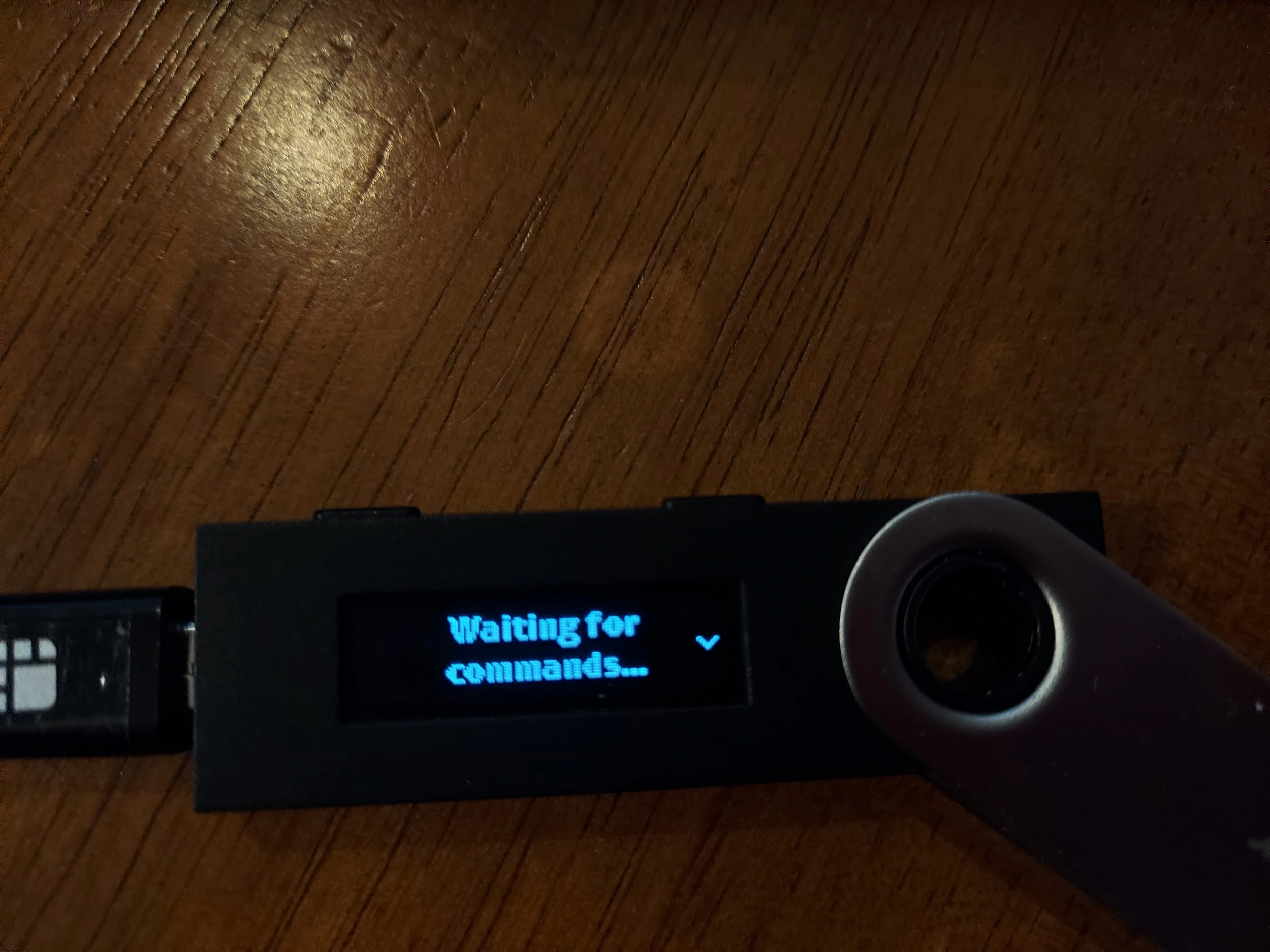 Open the list of validators. How to do this is shown in the screenshot.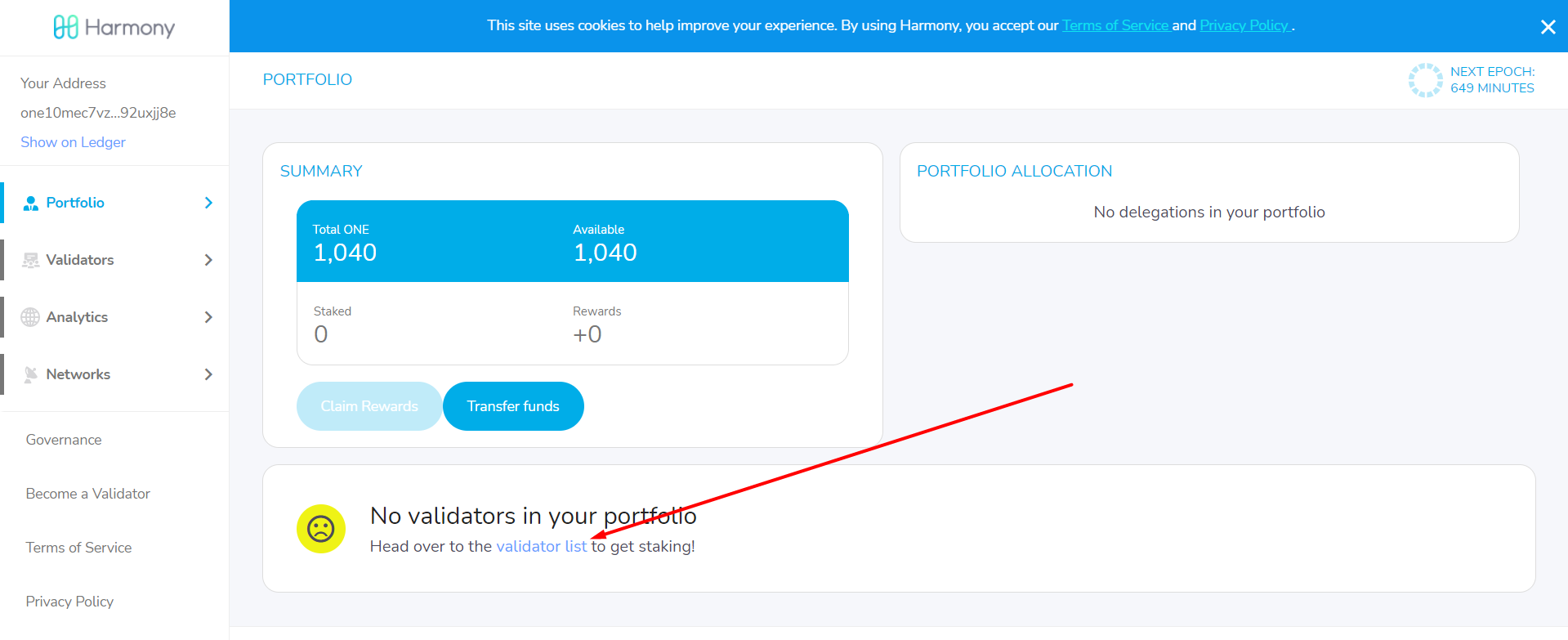 Find the validator you need in the list, for example, Everstake, and then click on the line with its name.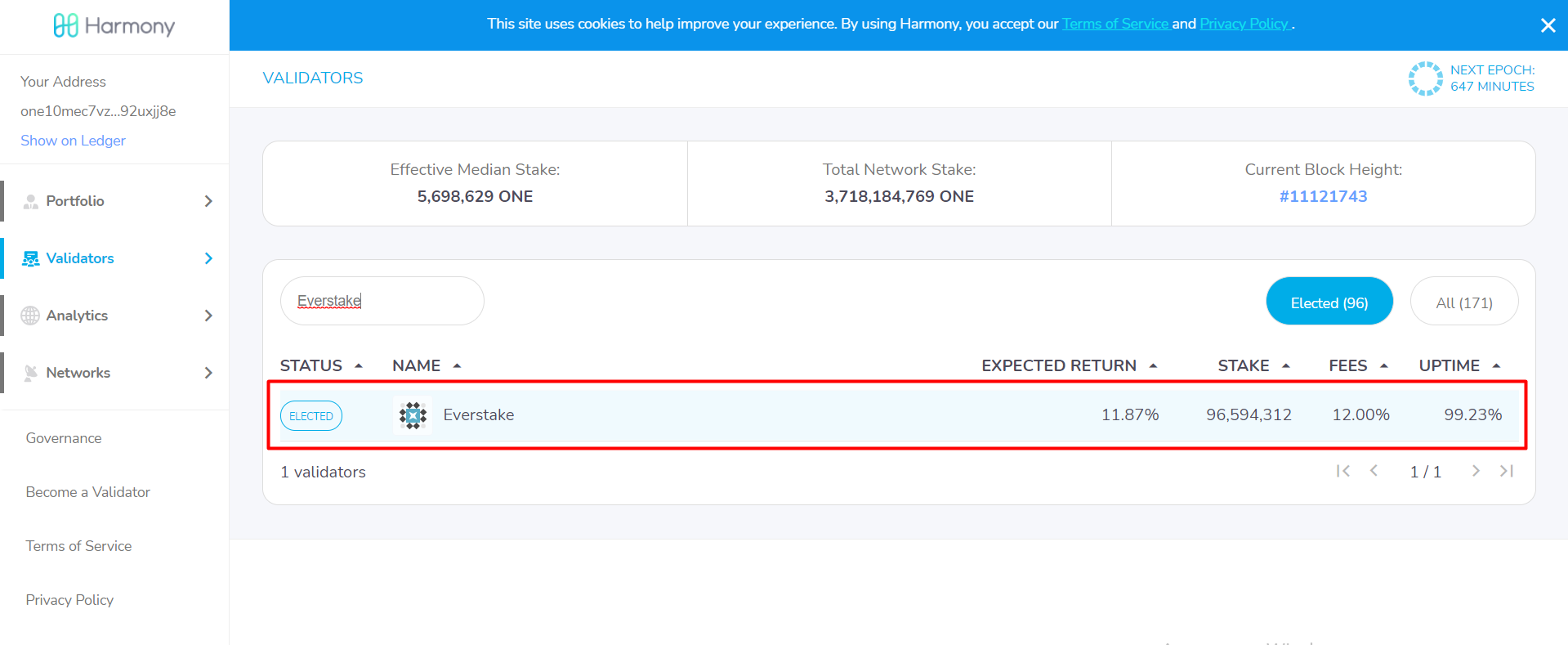 Step 2. Delegate ONE tokens
On the opened validator page, click the button Delegate to continue. Here you can familiarize yourself with the detailed profile of the validator: an address, the commission the validator charges, uptime, and so on.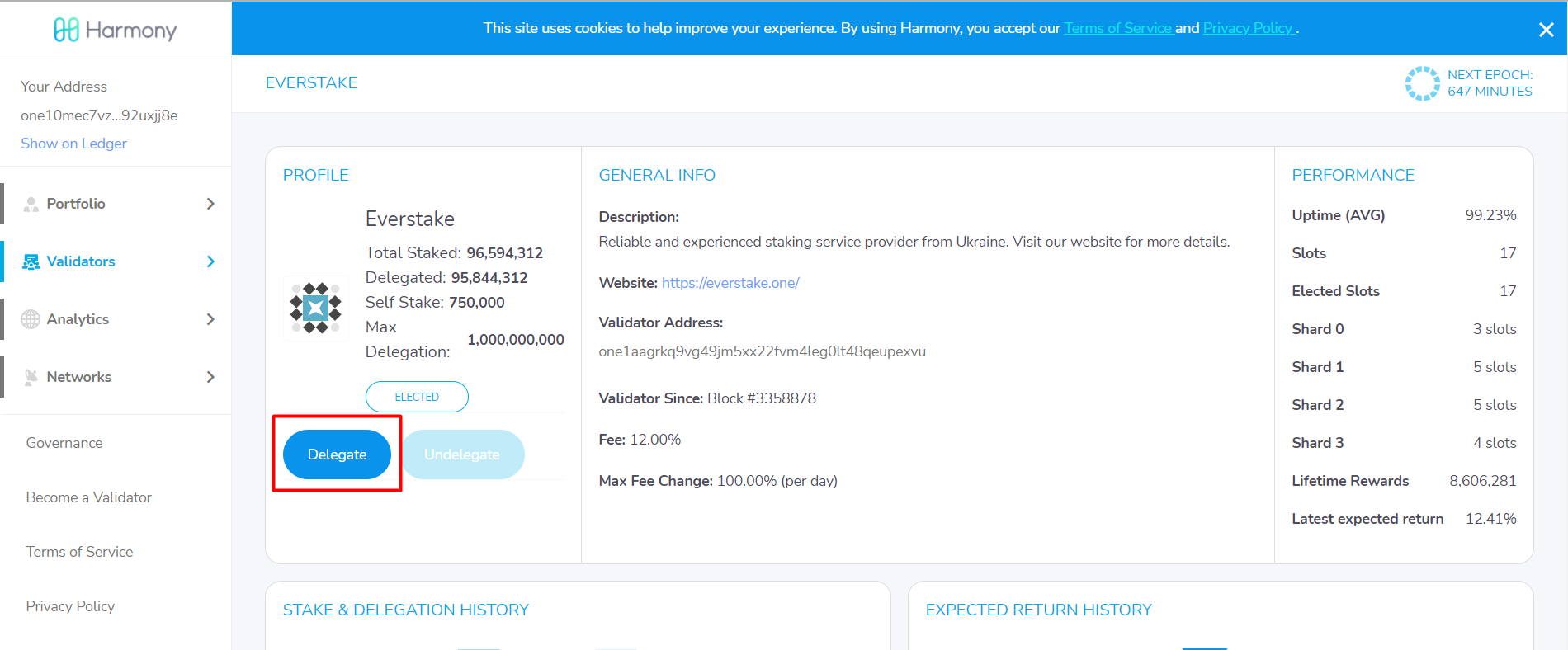 Enter the number of ONE tokens you are going to stake. To do this, you can enter the amount manually, use the slider, or press the MAX button to stake everything at once. Then click Next.

Attention! The minimum staking amount is 1000 ONE. To conduct transactions, particularly 1) delegation, 2) unstaking and 3) withdrawal of rewards, you need to pay a network commission, so do not delegate all tokens, but leave 1-2 ONE tokens so that you can pay for transactions.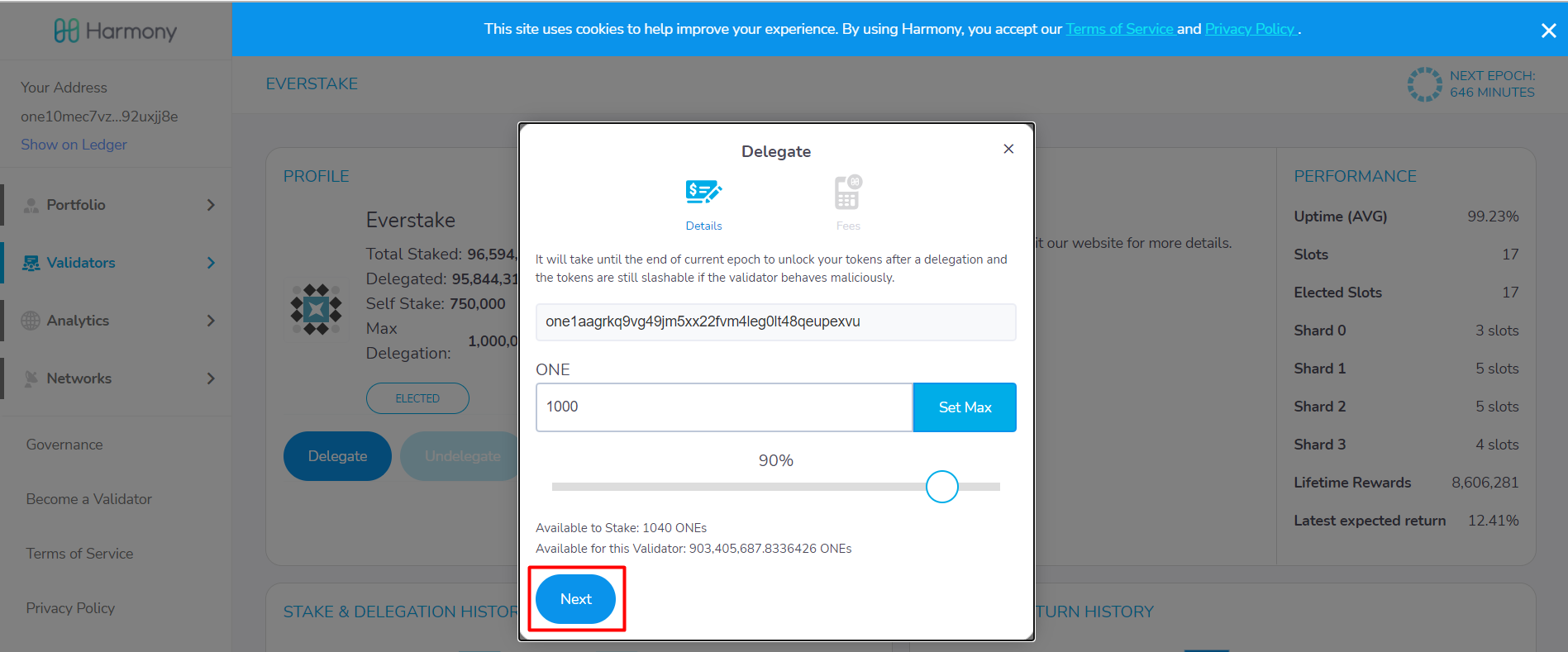 Connect your Ledger Nano S device to your PC if it was disconnected, then click Confirm and Sign.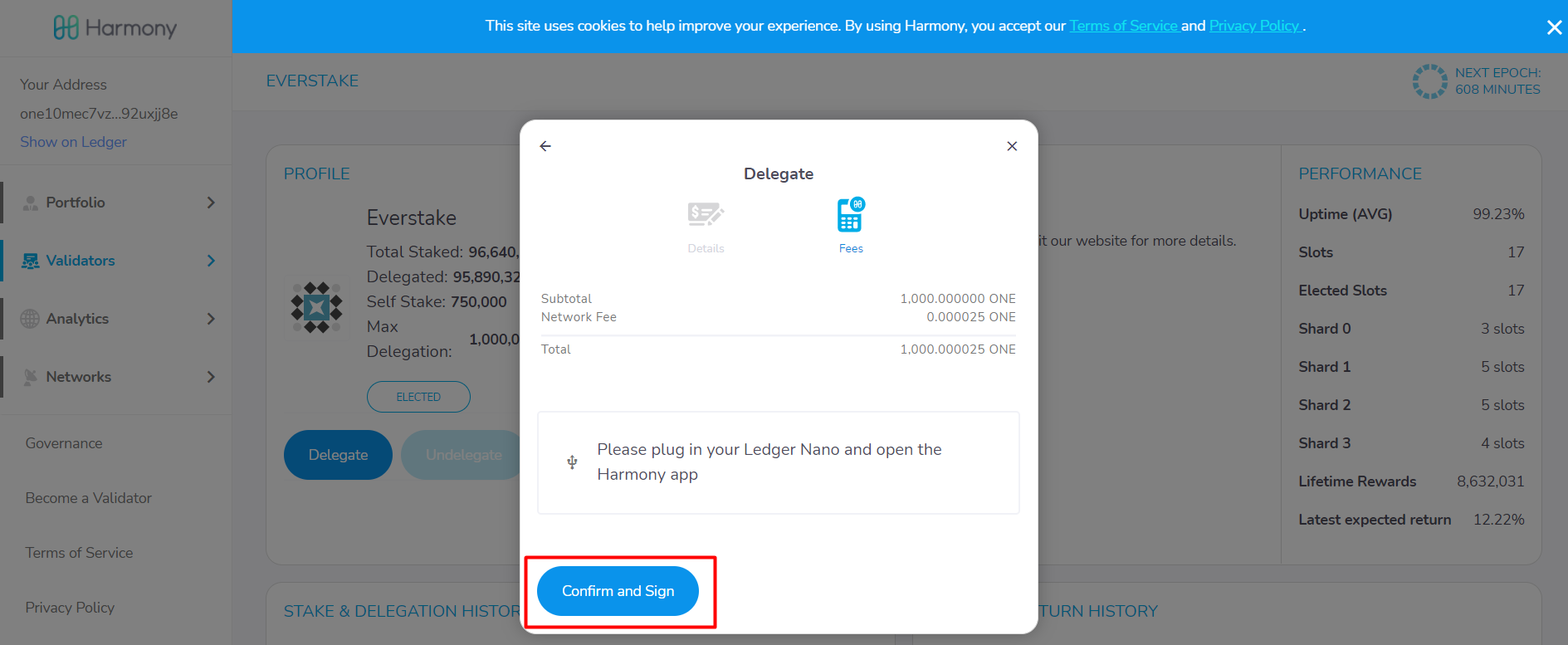 Take your device, enter the PIN, if set, and press the button on it to confirm the transaction and stake ONE.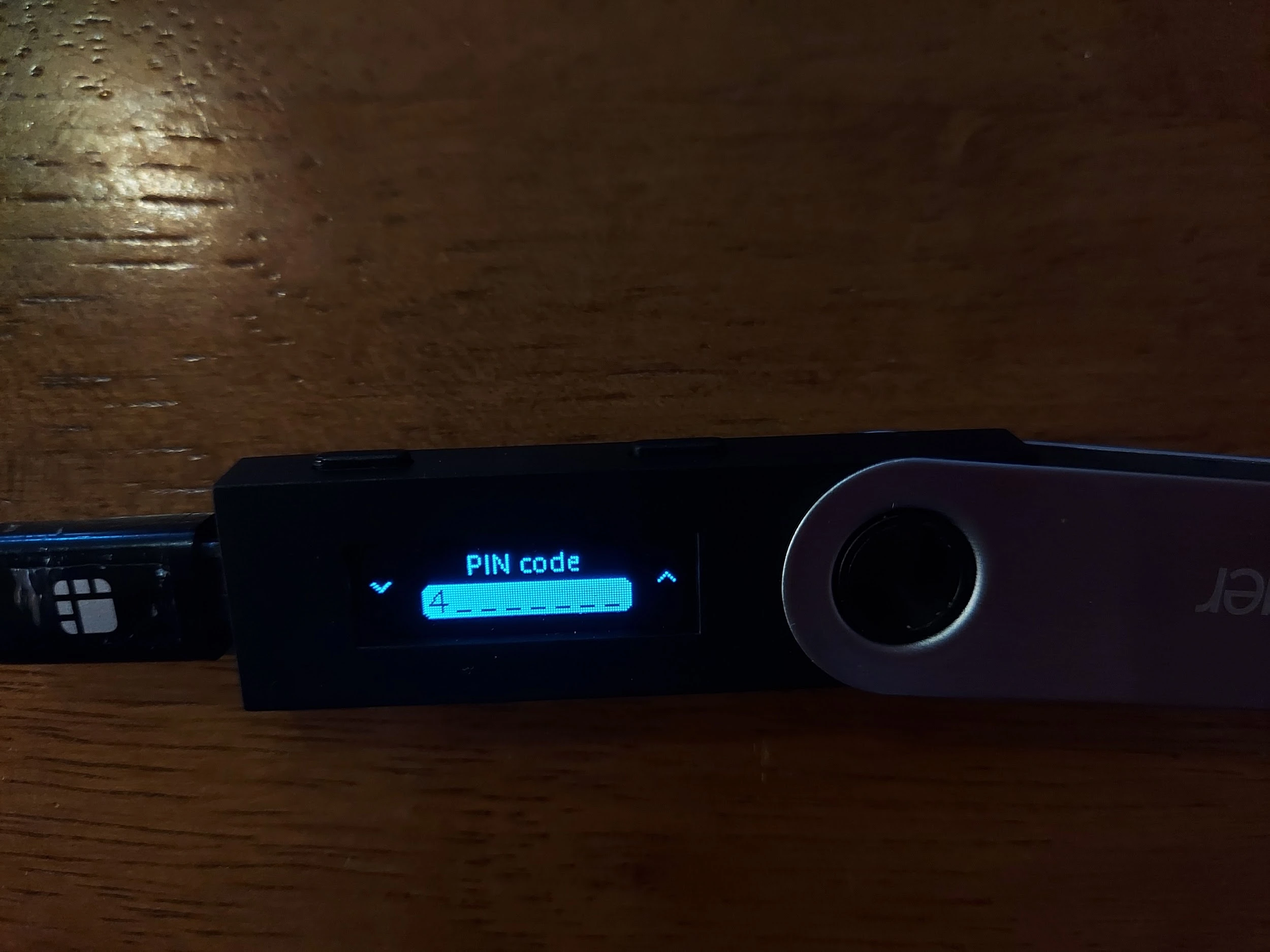 If everything worked out, then the Harmony wallet will display the following message: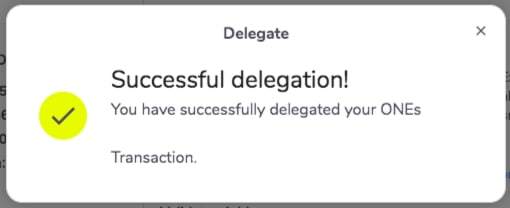 Congratulations! 👏 You have successfully staked Harmony (ONE) and will now be receiving rewards on a regular basis. You can unstake or re-delegate tokens after 7 epochs, which is approximately 5 days. We wish you easy and profitable staking!
Subscribe to Everstake social media for the latest news and helpful cryptocurrency staking guides!