Back to all posts
Tezos Staking Overview: Dashboard Navigation and Quick Tips
2019-11-25 13:39
Very often, new users find staking a very complicated thing, and our team is ready to present another staking walkthrough guide. Furthermore, in this guide, we explore the functionality of our new dashboard so that you can monitor your staking activities in real-time.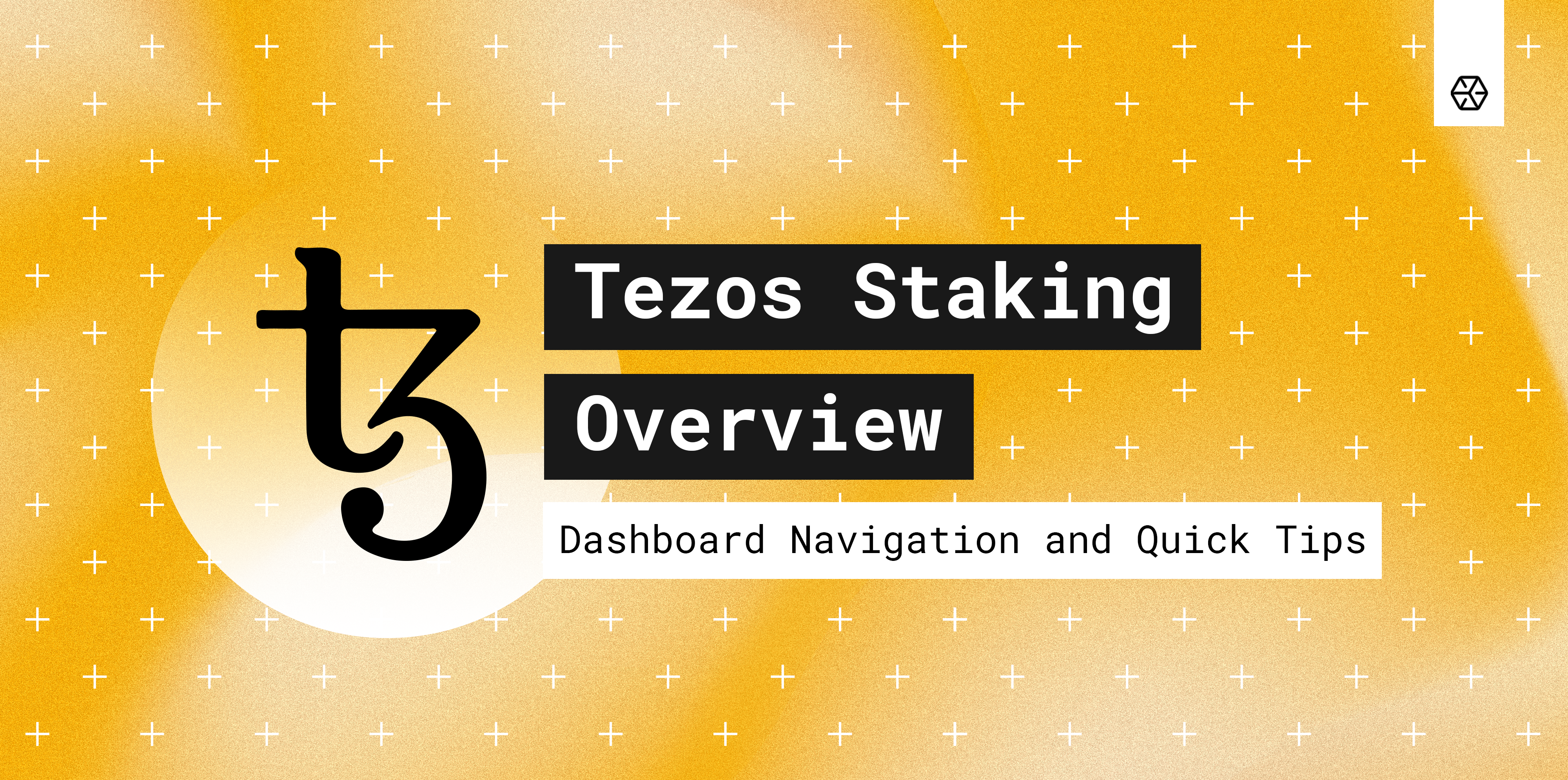 If you didn't register an account yet, you still can do it easily on our official website.
This guide assumes that you already have an XTZ address with some amount of coins available for staking. In case you have not chosen a specific wallet yet, find below a shortlist of wallets that support staking:
1. Software Wallets
2. Hardware Wallets
Once you log into your account, click on the 'Coins' tab and in the dropdown menu choose 'Tezos.'

This section allows you to check your staking statistics such as delegations, delegations history, rewards, rewards history, balances, nodes statistics, and others. Also, this section is divided into two, so that you can keep track of Everstake baking node, as well as your addresses.
Moreover, if you'd like to have personal analytics on your staking operations, you have to add the Tezos address that you used for staking by clicking on the 'Add Address' tab.
In case you are looking for the Everstake Tezos delegation address, it's located on the top side of the webpage.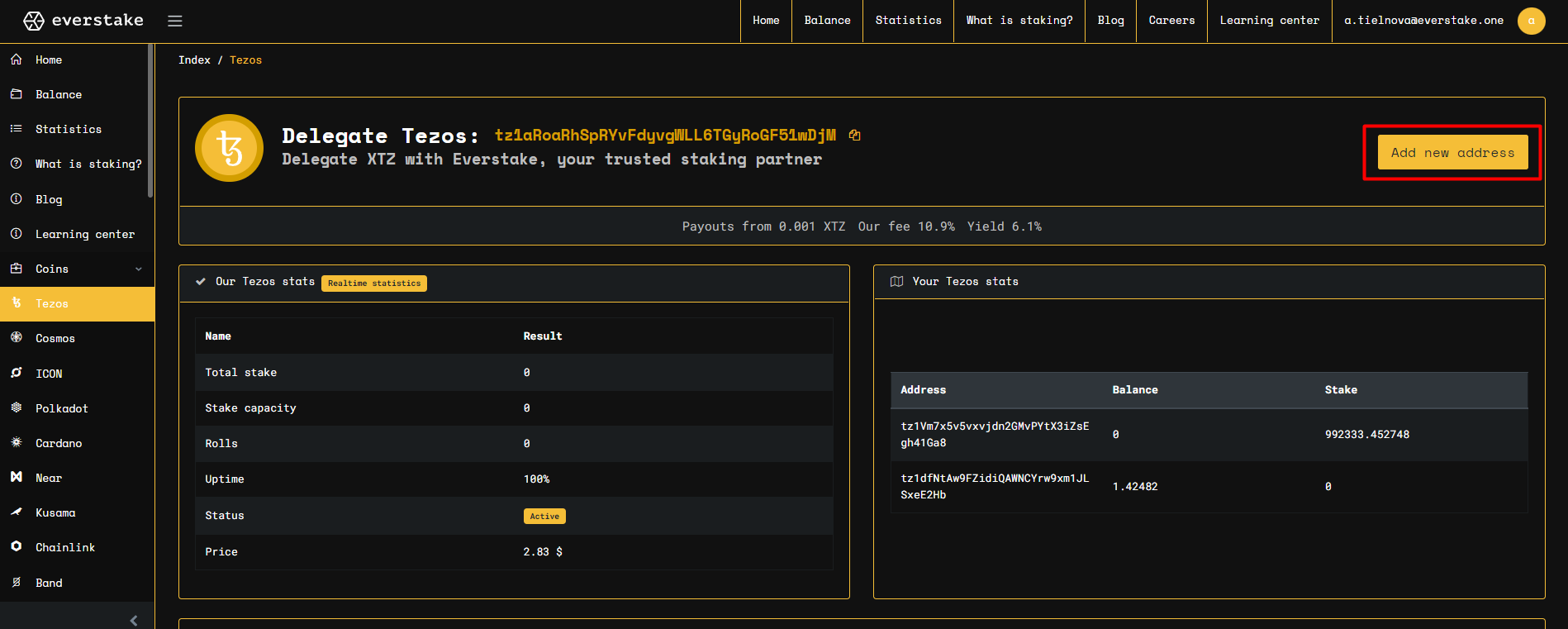 Delegations and Delegations history graphs will help you monitor and keep track of your delegated funds. You may track your delegation dynamics and plan your future investments.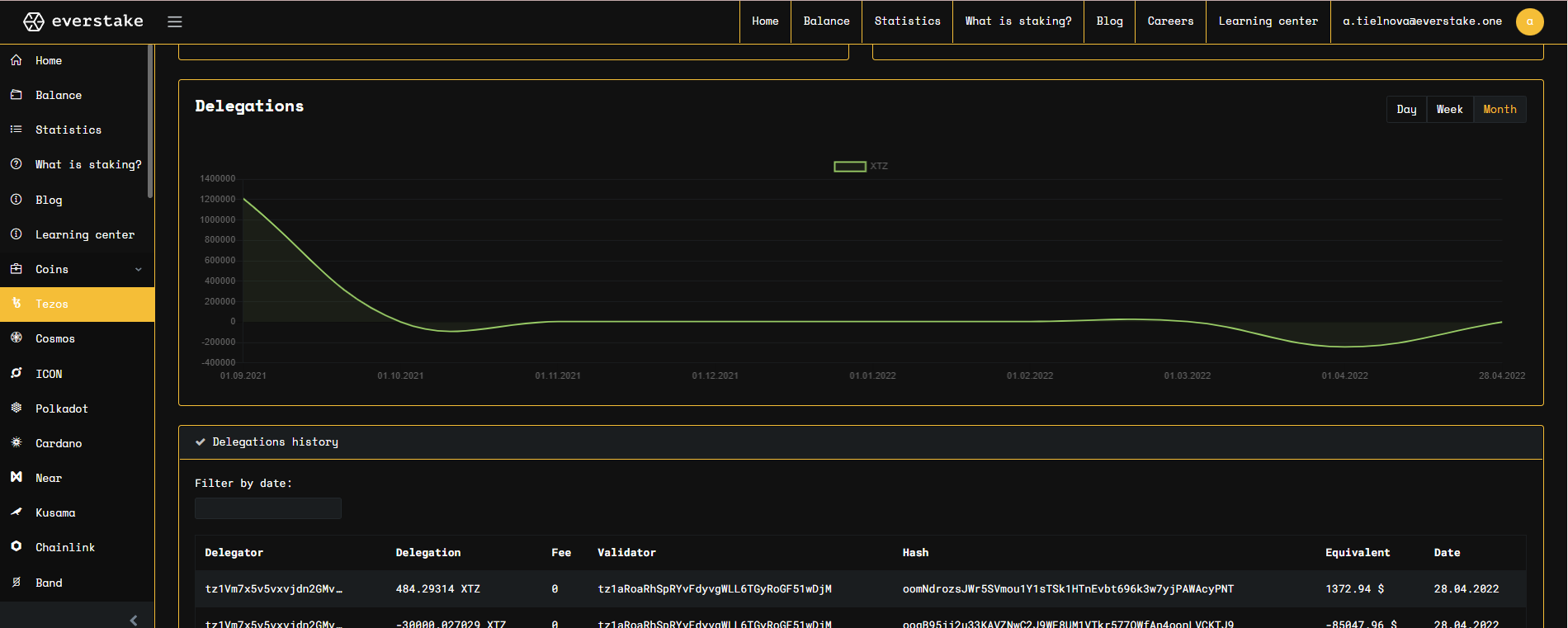 Rewards graph will allow you to see your rewards dynamics in the course of a particular span of time. On top of that, the Rewards History tab allows you to keep track of your incomes easily.
Considering your staking operations, we will be happy to see you onboard, where we always push the limit so that you could have access to one of the most reliable and effective staking platform on the market.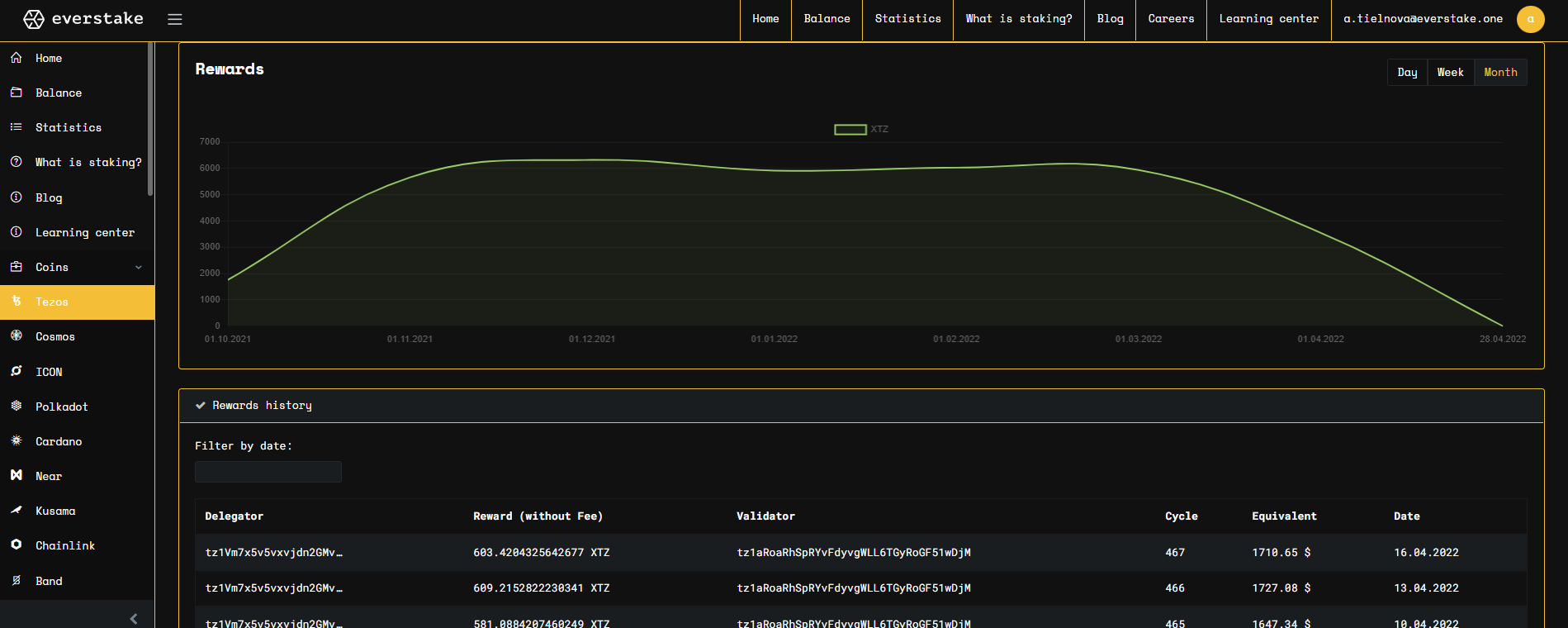 ***
Follow news and updates from Everstake by subscribing to the newsletter on our website and join the discussion on our social channels through the links below.
Website: everstake.one
Twitter: @Everstake_pool
Telegram: @Everstake_chat
Facebook: fb.me/everstake.one
Reddit: /r/Everstake/
Medium: medium.com/everstake