Back to all posts
Why Now Is The Best Time To Delegate Cosmos?
2019-08-21 12:31
Cosmos is a revolutionary ecosystem connecting different sovereign blockchains with different consensus algorithms, to provide infinite transacting capabilities and a high-level access layer for developers. Cosmos can be used to build dApps of any complexity and size.
The ecosystem uses Tendermint BFT consensus algorithm but can work with any blockchain supporting tokens. Thus, you can take advantage of Cosmos staking, and now it's probably the best time to do it.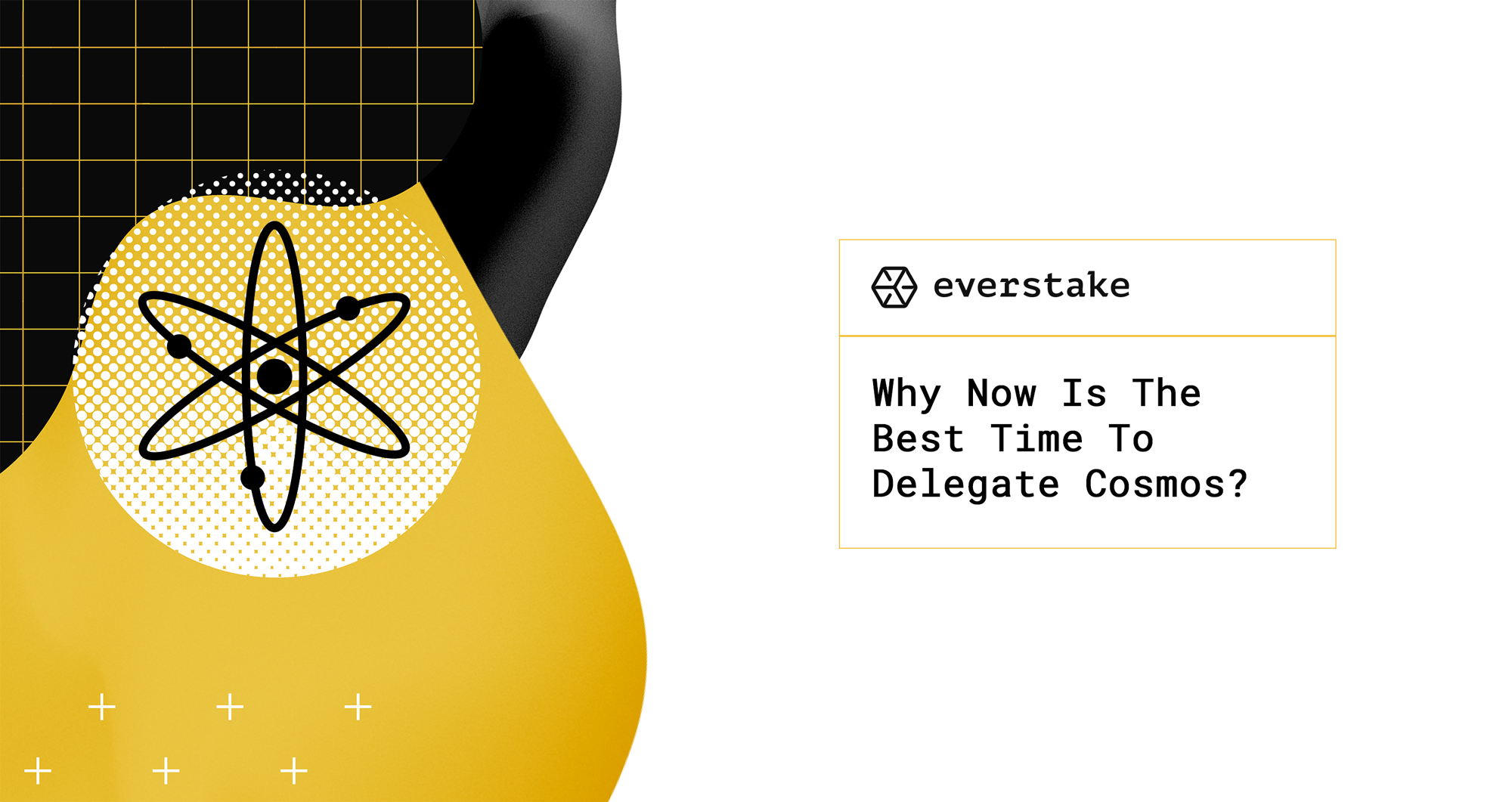 COSMOS (ATOM) DELEGATING
ATOM is the main token in the Cosmos infrastructure. It is the primary digital asset in the ecosystem and is implemented as standard token in other blockchains, that can be or are connected to the infrastructure. A complex system of smart contracts that emit, freeze, control and burn Cosmos tokens in all of the connected blockchains allows transferring ATOM between blockchains and viewing it as a truly inter-blockchain commodity.
Since the Tendermint BFT is a POS consensus, it requires the participation of validators who collect stakes from other wallets, in order to start finding blocks and getting rewarded, just like any other Proof of Stake consensus.
Given that Cosmos uses a BPoS consensus algorithm, provision of continuous uptime and the absence of double signing becomes a validator's main goal. It puts on the line the tokens of both the validator and the delegators. With the increased risks and technical complexity, running a validator requires powerful hardware and good technical expertise.
To start delegating ATOM, you will need to find a secure and reliable validator that will take care of this high staking complexity task for you, somebody who can guarantee maximum uptime and has a mechanism for double signing prevention.
WHY EVERSTAKE
Everstake is a market leader in PoS staking that offers its services for over 15 different PoS and PoS-based coins and intends to add more in the near future. Running nodes and thus supporting networks along with having a considerable amount of assets delegated to us are the main proofs of our reliability. Everstake constantly keeps in touch with the community and follows the latest guidelines of the networks it is validating on, so that all the staked digital assets are completely safe from slashing.
Everstake provides the most powerful hardware to ensure the maximum profitability to its delegators and provides the most comfortable options to control the delegated stakes. Staking with Everstake requires only a few easy steps to start, which can be followed through and controlled with a chatbot. We are running our nodes on the newest hardware, and here's the quick summary of it:
Intel® Xeon® E-2176G Hexa-Core processor with 12 MB of L3 SmartCache and 12 threads running at up to 4,7 GHz, based on Coffee Lake architecture;
64 GB of DDR4 ECC memory, capable of keeping the whole blockchain in memory;
2x1 TB of enterprise-level SSD for local storage;
Stable 1 GBps port;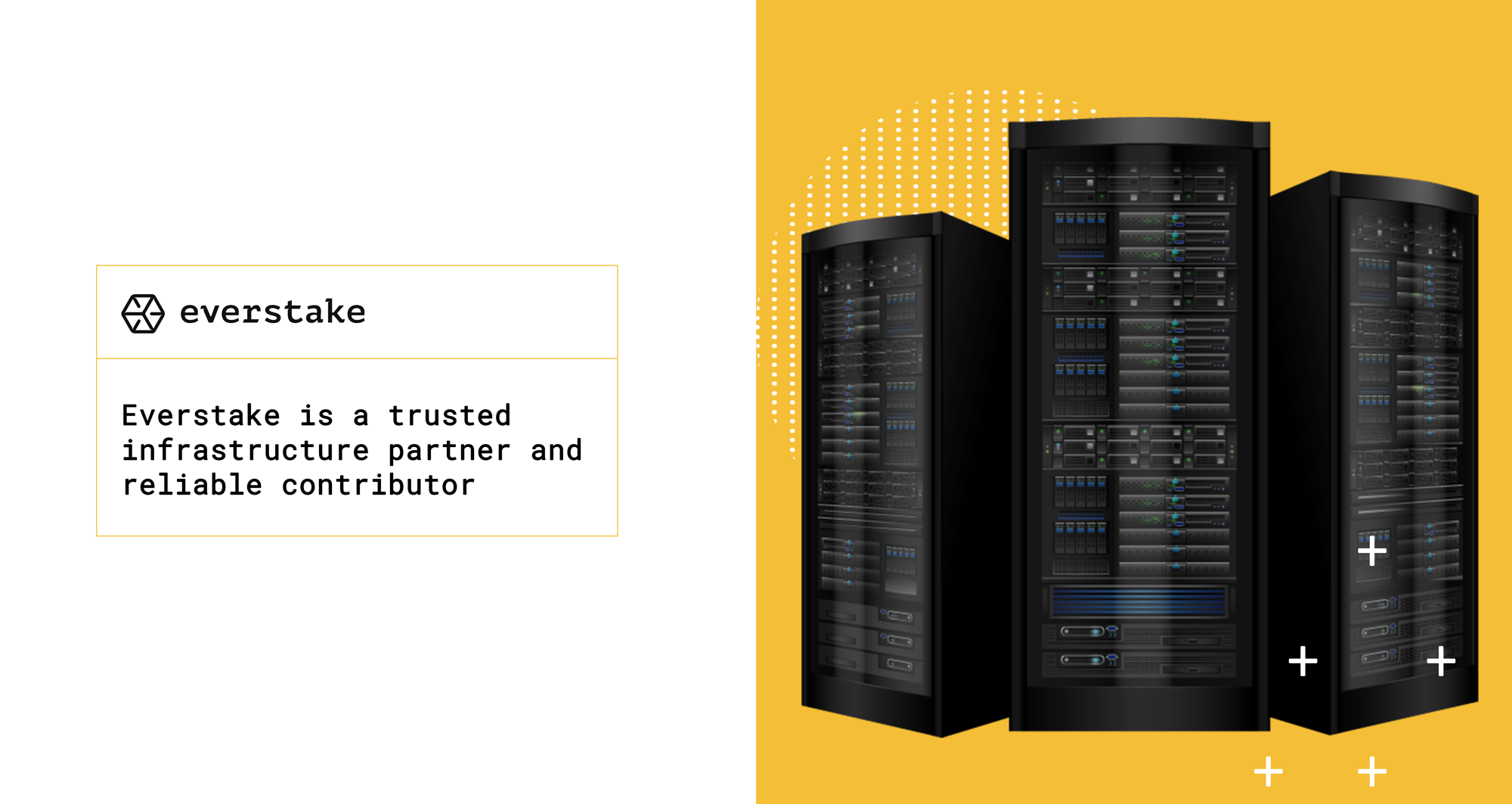 Moreover, we have 3 other servers located in different data centers, that have RAID1(Mirroring), and on top of that, we use separate backup storage in each data center.
If you really care about the staking process, whether you are a delegate or simply an investor, then we have a special Telegram Bot developed by Everstake, which allows tracking different staking/validation and other metrics in real-time such as: incoming and outgoing transactions, balances, staking/unstaking notifications and many other essential things that can help you to keep track of various blockchain activities. You can read more here.
Thanks to the proven security, enterprise-level hardware, and software support, Everstake can offer a stable yield of 13.02% yearly for Cosmos (ATOM) staking.
Delegate your coins today and earn passive income with ease: https://everstake.one/cosmos.
***
Follow news and updates from Everstake by subscribing to the newsletter on our website and join the discussion in our social channels through the links below.
Website: everstake.one
Twitter: @Everstake_pool
Telegram: @Everstake_chat
Facebook: fb.me/everstake.one
Reddit: /r/Everstake/
Medium: medium.com/everstake