Back to all posts
Everstake Dashboard: Rewards, Account Statistics, Graphs & More
2019-11-20 14:01
Blockchain is a complex technology and often new users get distracted by an enormous amount of details that don't allow them to get to the point with staking being a vivid example. In this short guide you will find more information regarding Rewards, Account Information, Addresses and others.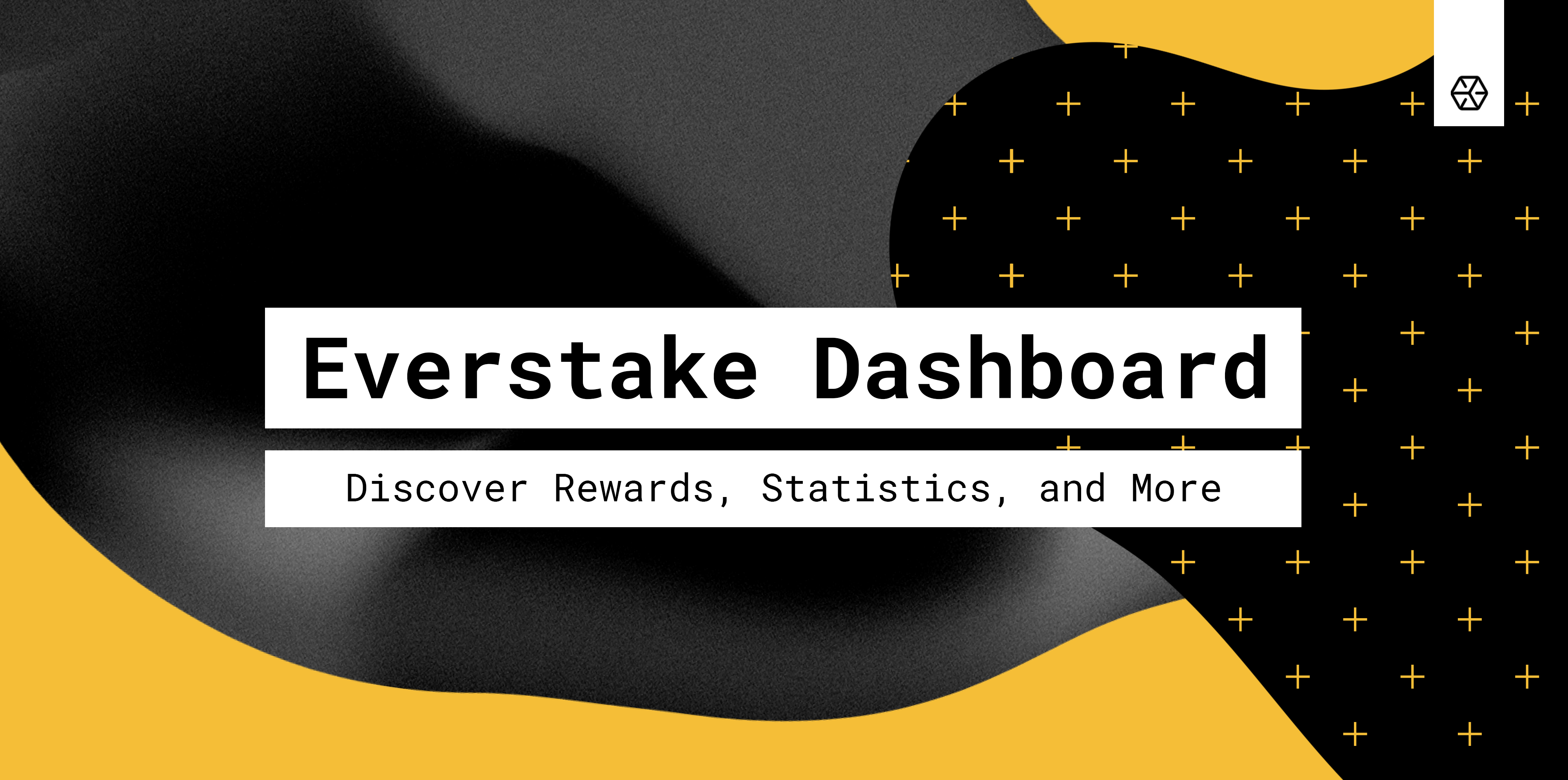 In case you are entirely unfamiliar with our staking platform, you can refer to our recently released Quick Dashboard Walkthrough. It will allow you to discover all the main functionalities without diving deep into many details.
Once logged into your account dashboard, you will be able to see:
Staking Balance Chart, which represents your balance over a certain period of time.
Your Cumulative Staking amount, which shows the total worth of your holdings in USD and BTC.
And All Your Assets block that is divided into multiple sections that represent a specific blockchain and corresponding amount of staked assets.
By looking at the Staking Balance chart, you will simply discover your balances across different blockchains that are projected up into the chart with a timeline. Here you can track your overall staking progress and see how it performs.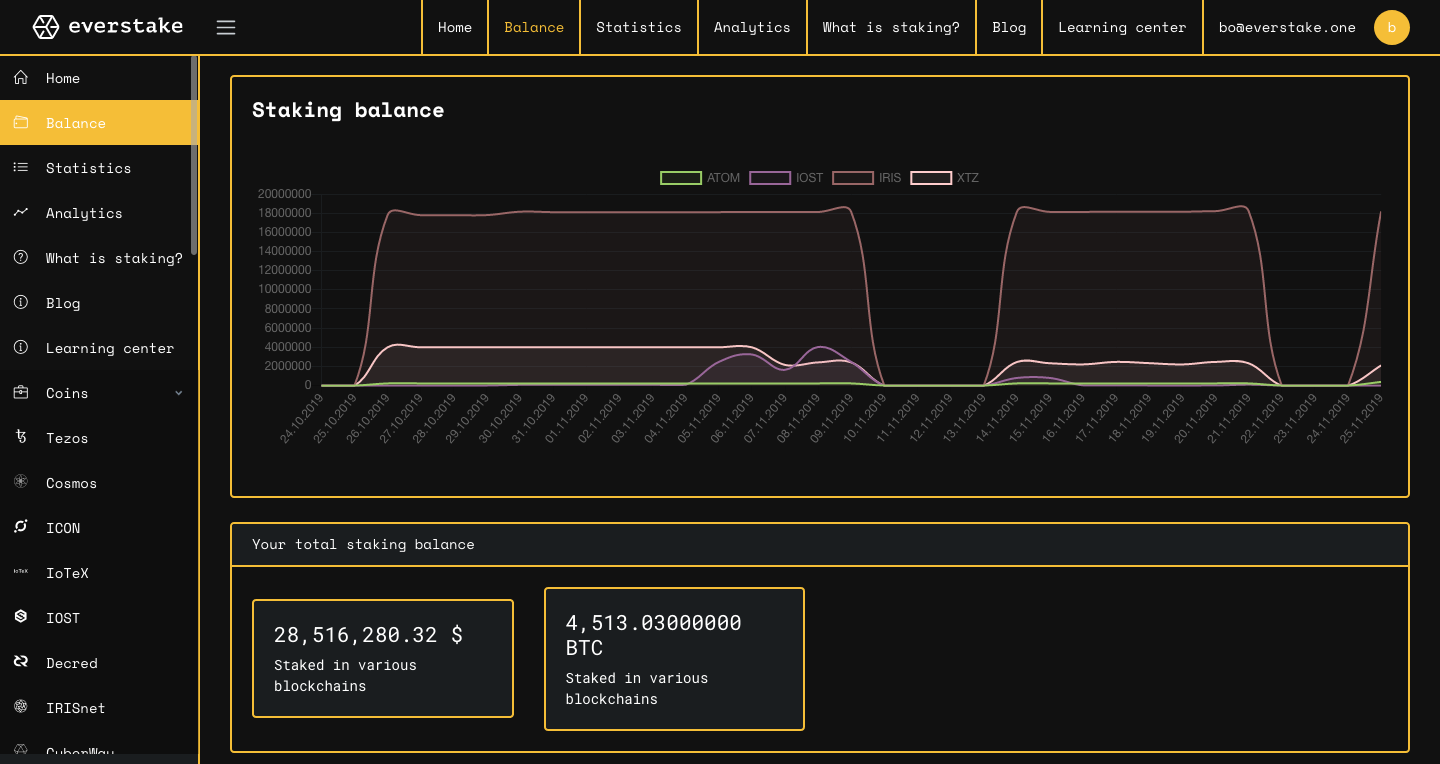 The next section represents simply the value of your current holdings. But the third section allows you to see a brief overview of your staked cryptocurrencies, where also you can discover annual yield, current token price, cryptocurrency share across your account, amount, and equivalent in USD.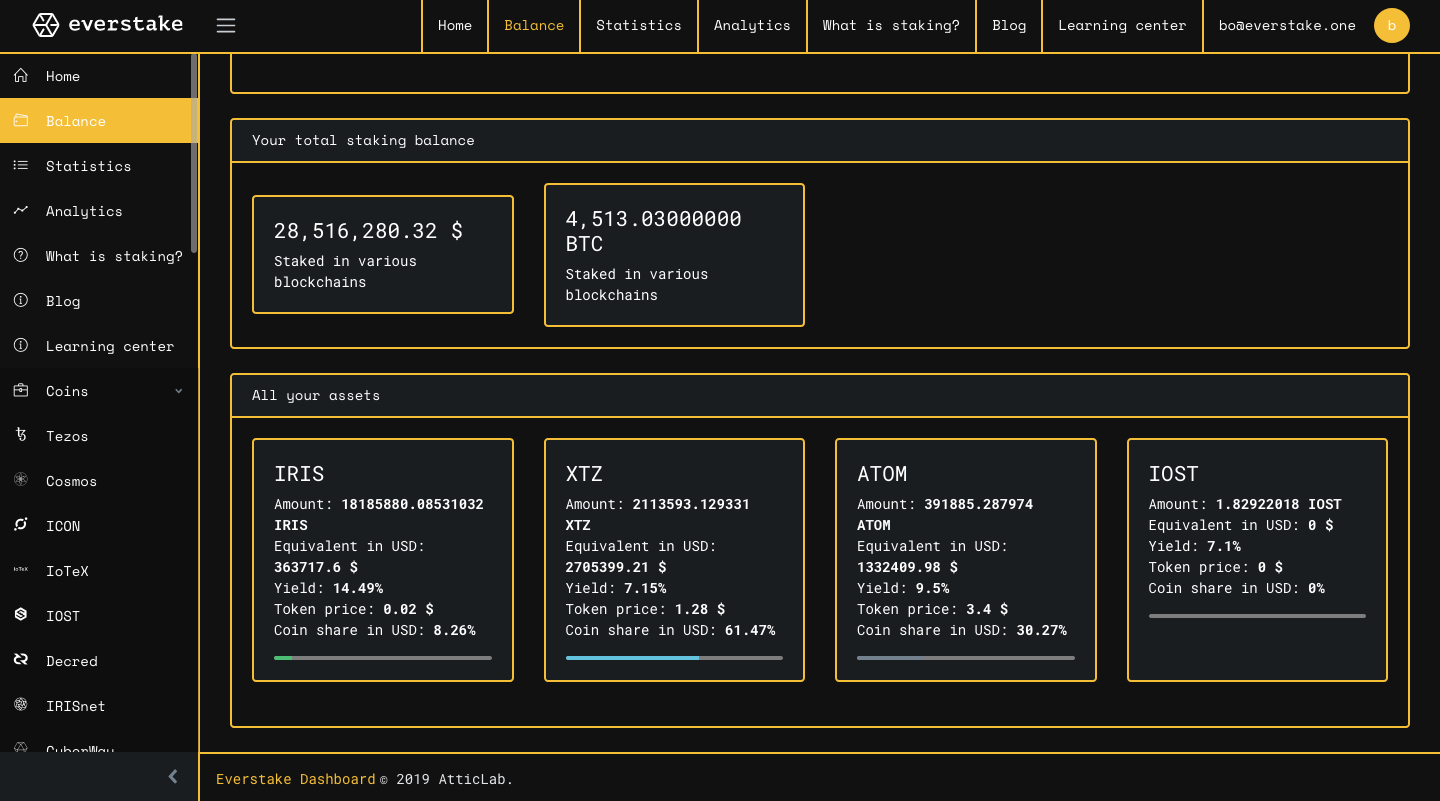 Moreover, if you'd like to check staking statistics related to a particular cryptocurrency, you have to click on the 'Coins' section located in the left toolbar.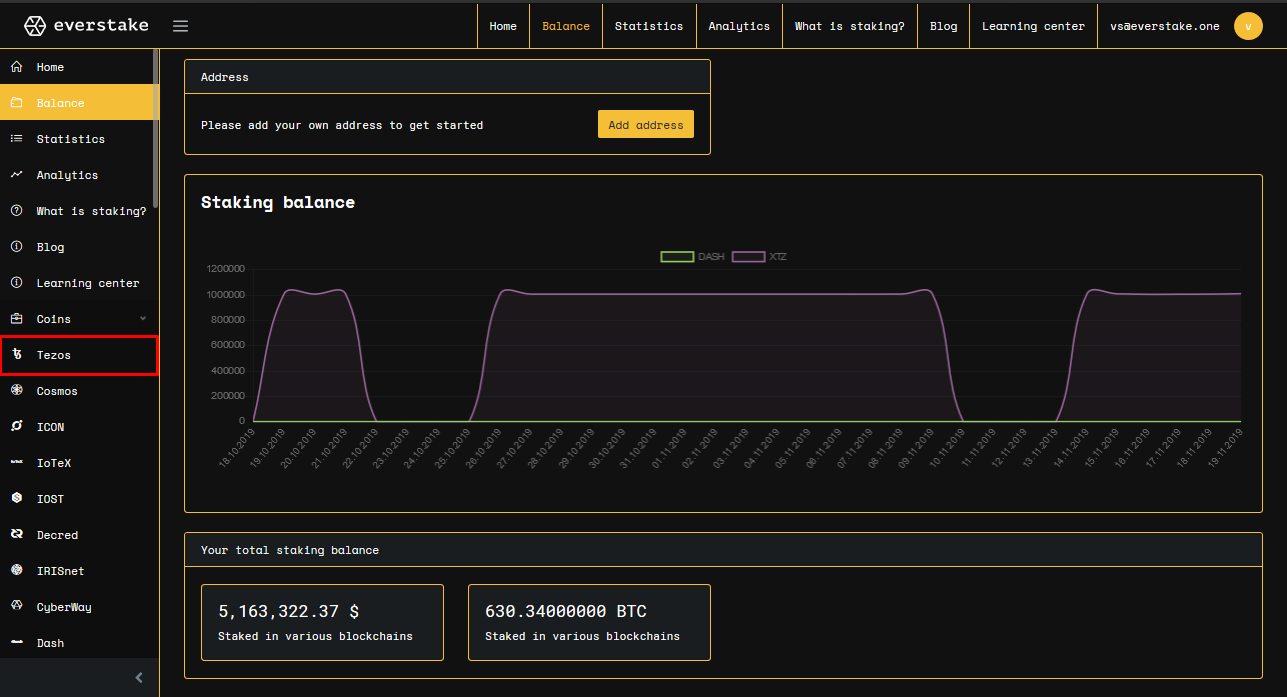 We'll take Tezos as an example, so once you are there, you will be able to see such Everstake node stats as Uptime, Total Stake, Status, and other information. Moreover, this panel allows checking staking performance across different wallets that you added into your account. Most importantly, after some time, you can get back here and check your Daily and Total Rewards.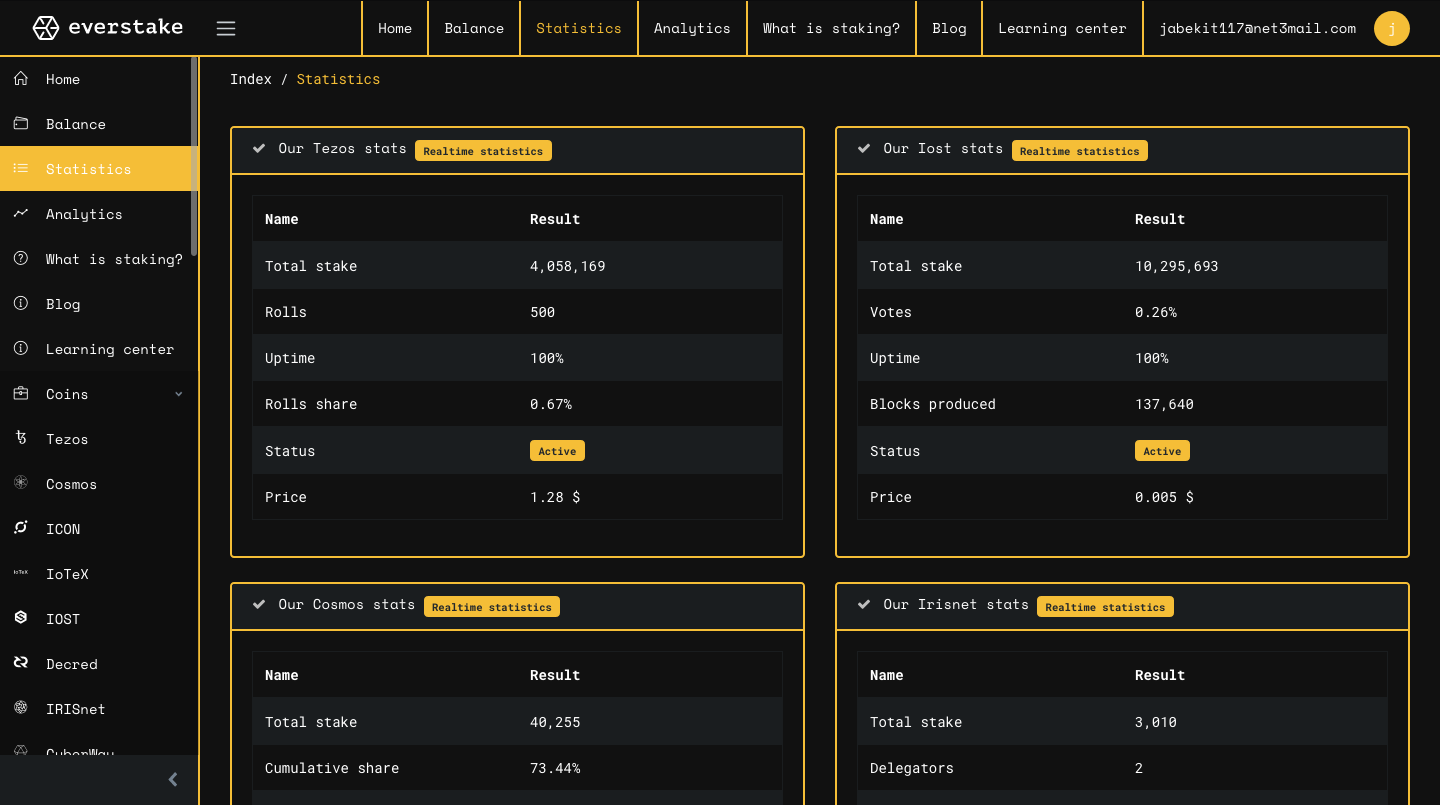 If you scroll to the bottom, there you will be able to see the Total Rewards graph, which shows rewards dynamics across your wallets connected to Everstake.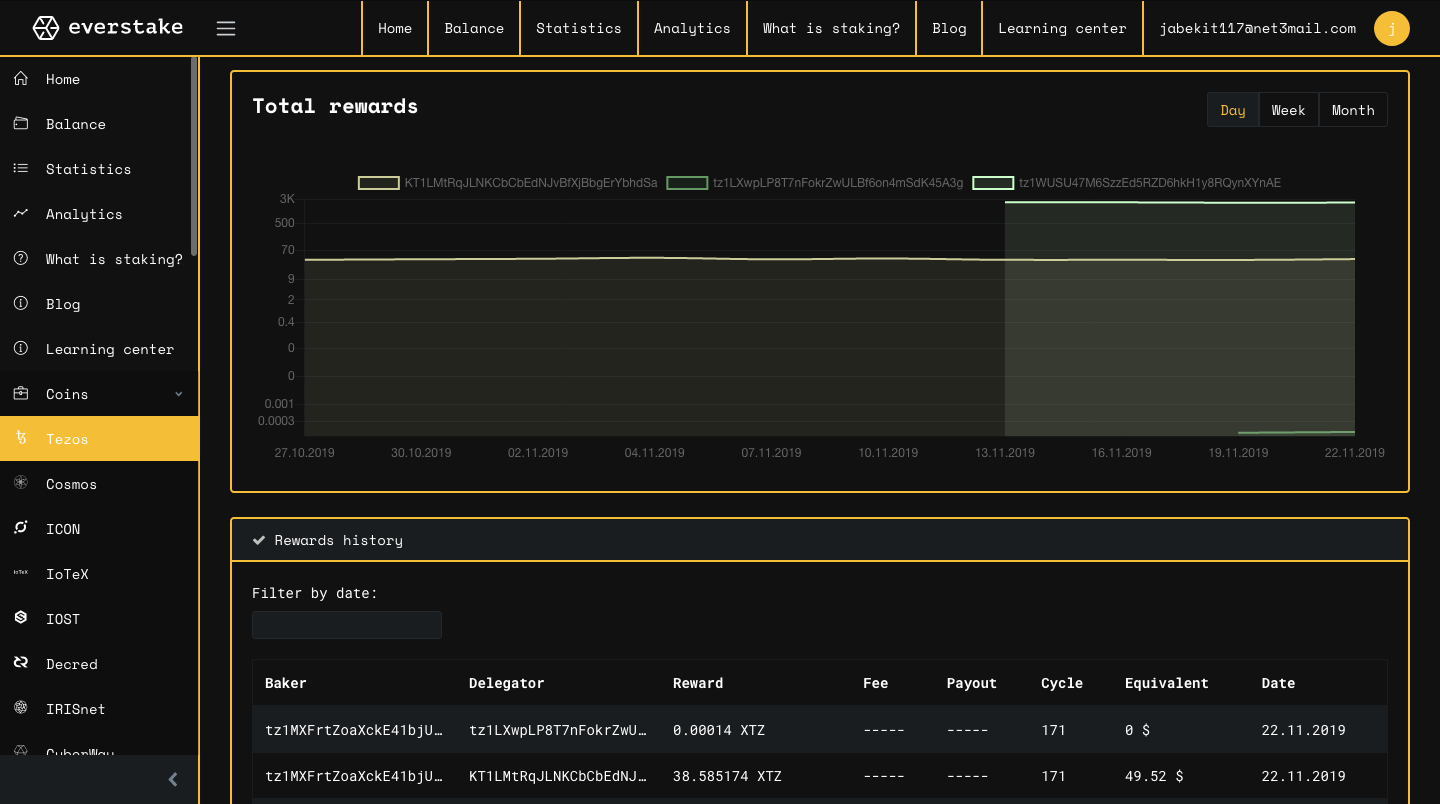 On top of that, Rewards History presents, in a detailed way, the number of rewards you have received on a particular date and time.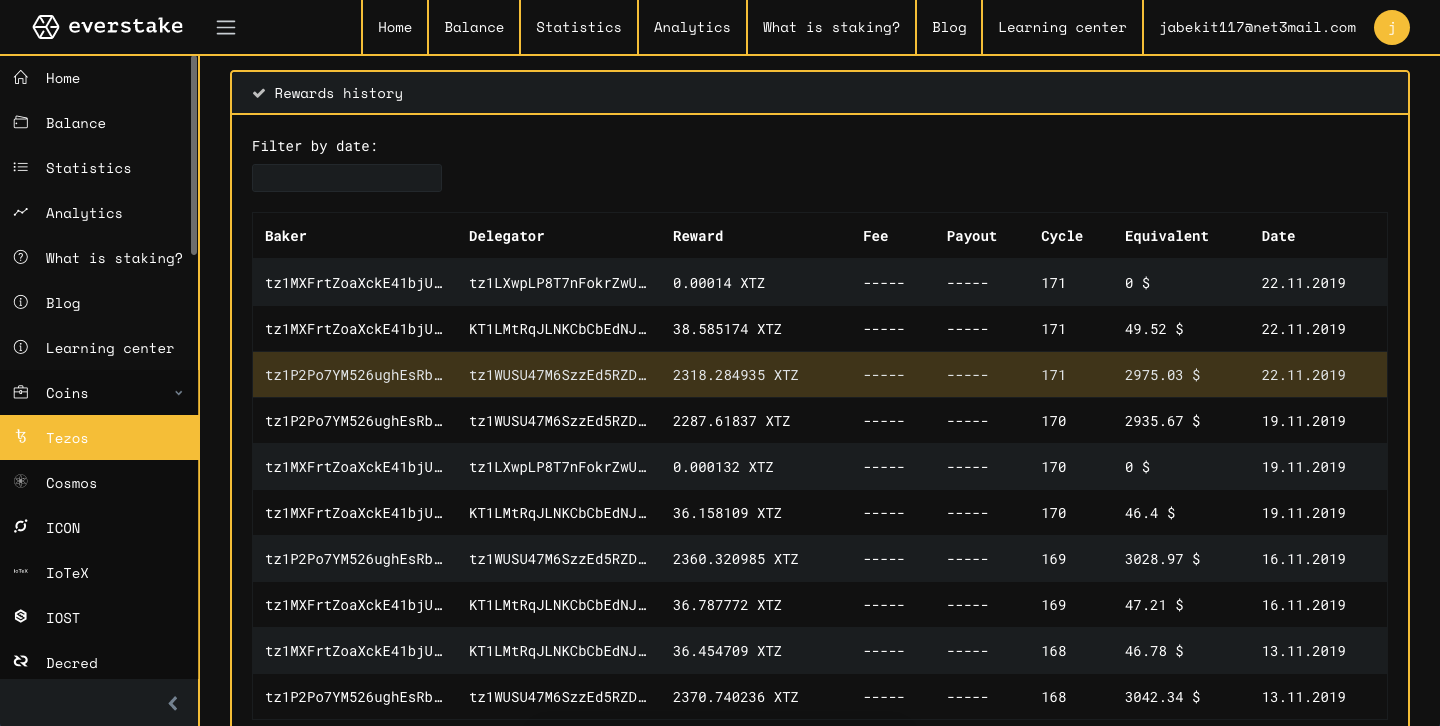 If you have not started staking yet, we recommend registering an account with us so that you can check rewards, analytics, and other important information that should make your life easier.