Back to all posts
How to delegate MINA (Mina Protocol) via ~Clorio Wallet
2021-04-12 16:04
Mina Protocol is a next-generation Proof-of-Stake blockchain developed by O(1) Labs and powered by a large community. It is the first cryptocurrency protocol with a succinct blockchain. Aside from other features, Mina allows one to stake tokens directly and enjoy passive income without running a node.
This guide explains how to delegate MINA tokens with the Clorio desktop wallet.
Installation
Go to Clor.io and click the Download Clorio Wallet button to install the wallet.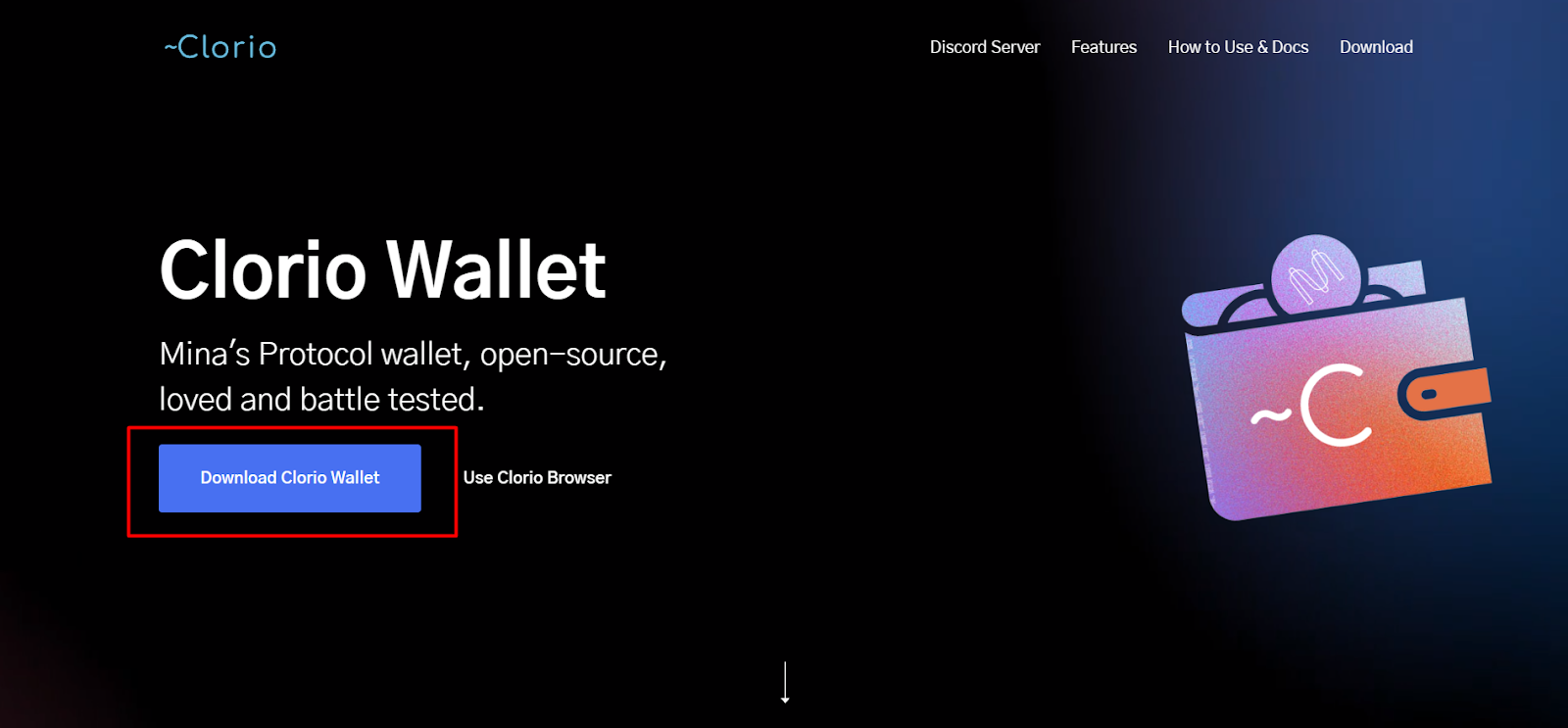 It will redirect you to the GitHub repository. Scroll down to the Assets section and click on the link corresponding to your OS. Once the file downloads, open the wallet.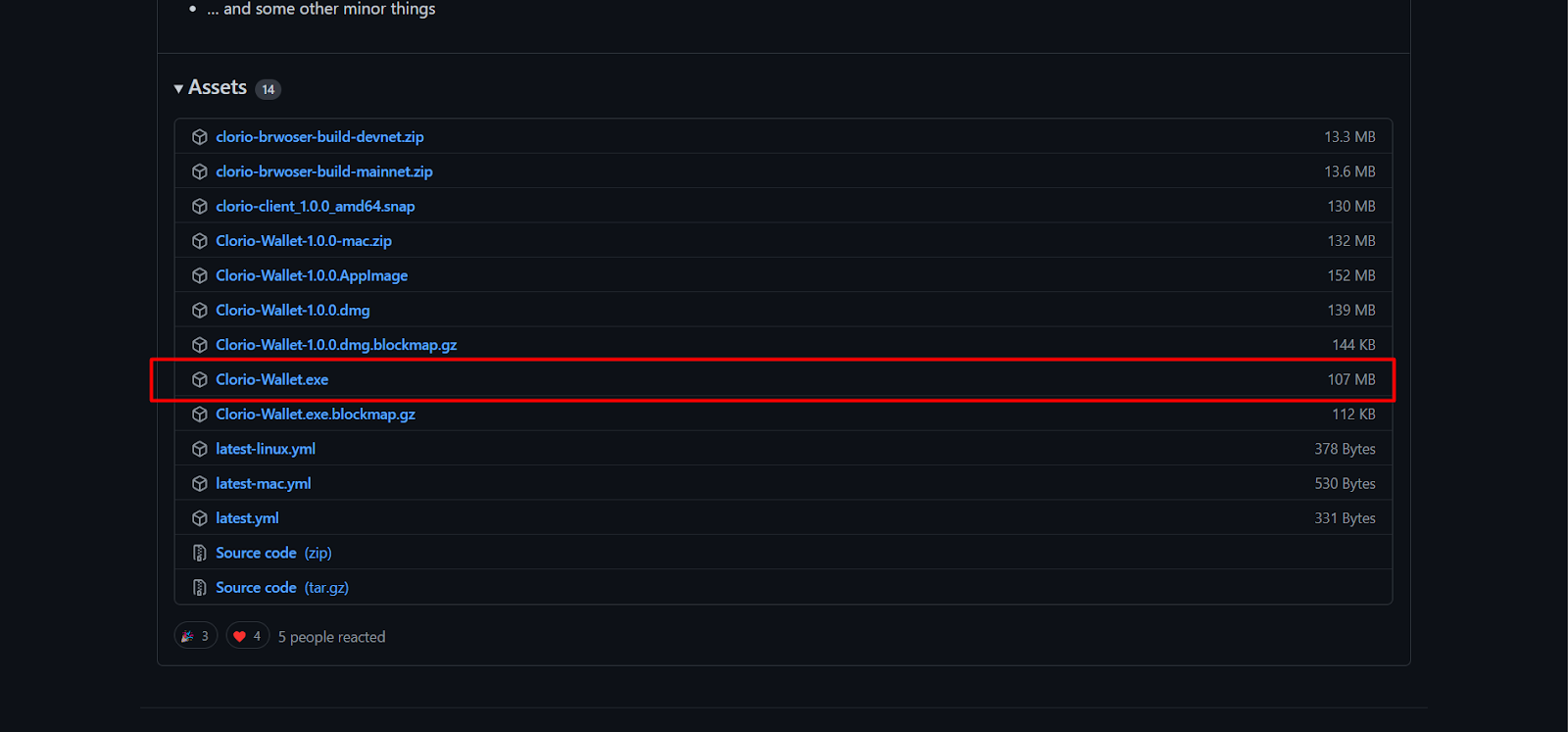 Create the Wallet
Click the Create new wallet button.
You will see different variations of avatars. Select the one you liked the most and click Next.
This screen will show you a passphrase, i.e., a set of twelve randomly-generated words. You can use them to recover or access your wallet. Don't keep it on the same device you use to access the wallet, and don't let anyone know it. Write it down and store it in a safe place. Once you do that, click the Show Private Key button in the right-hand corner. Treat your private key the same way you treat the passphrase.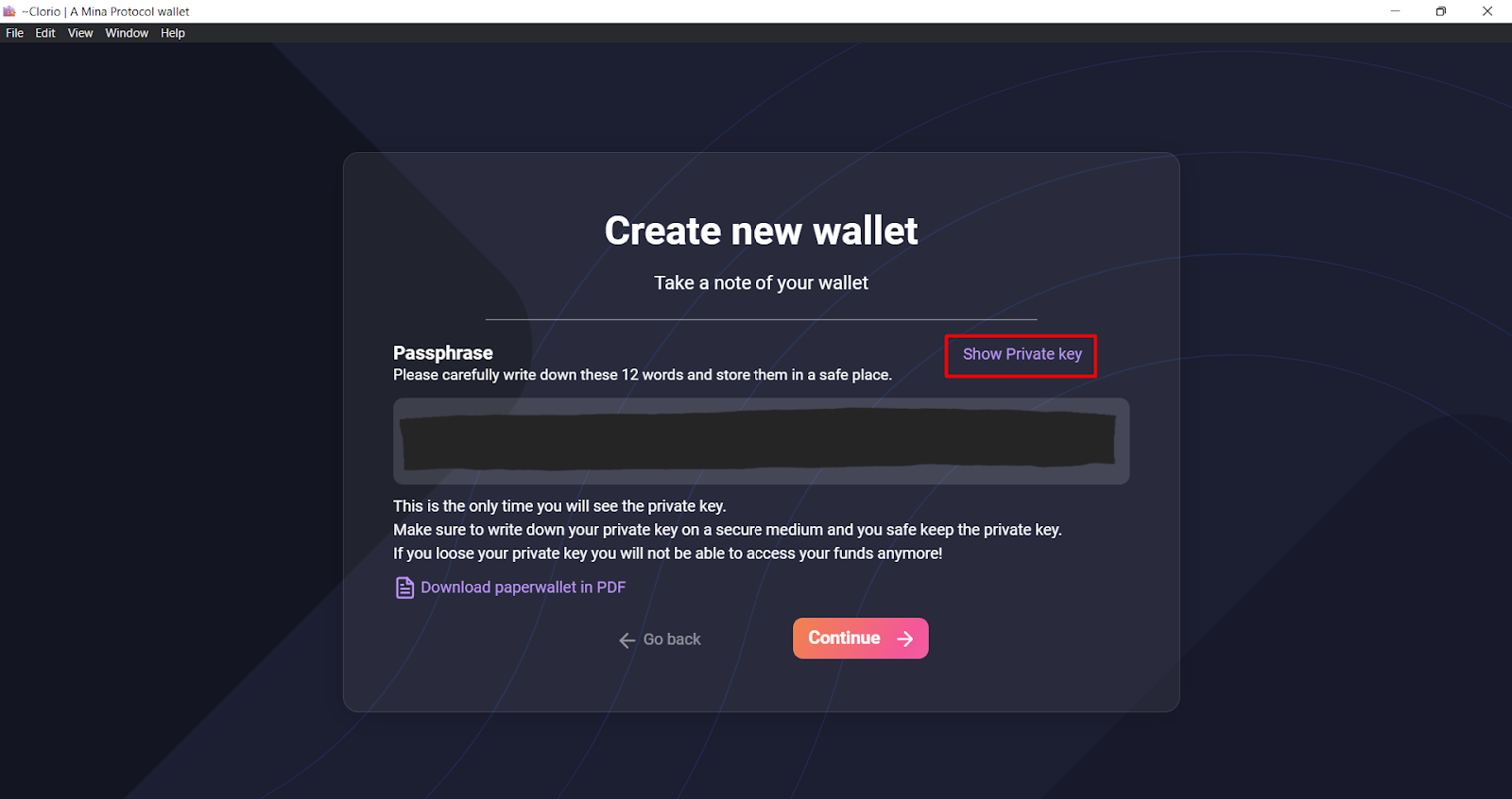 If you don't want to write down anything, click Download paper wallet in PDF. The document will include the private and the public key and your passphrase.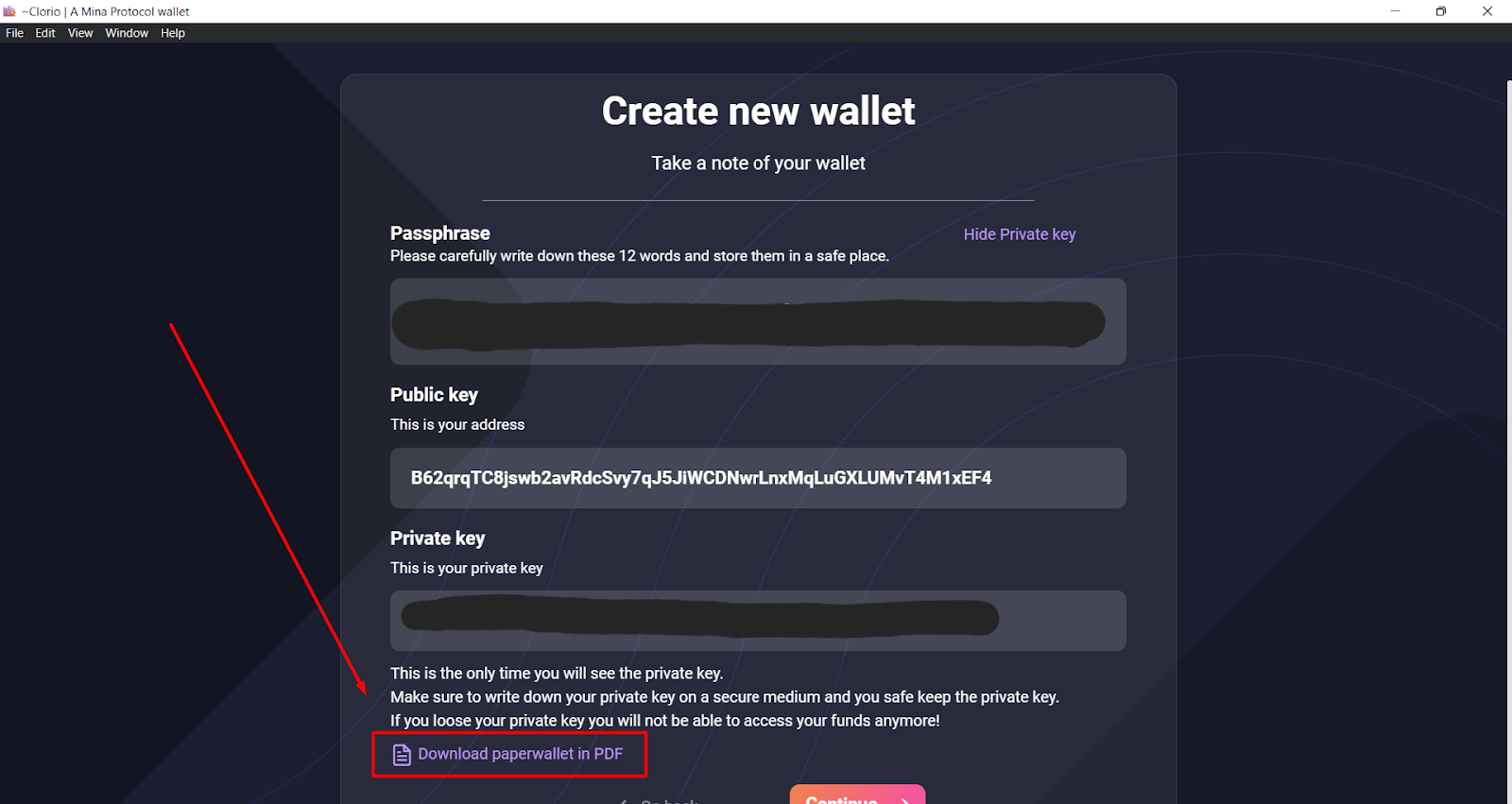 You can also encrypt the pdf file. Use only strong passwords if you choose to keep the document digitally.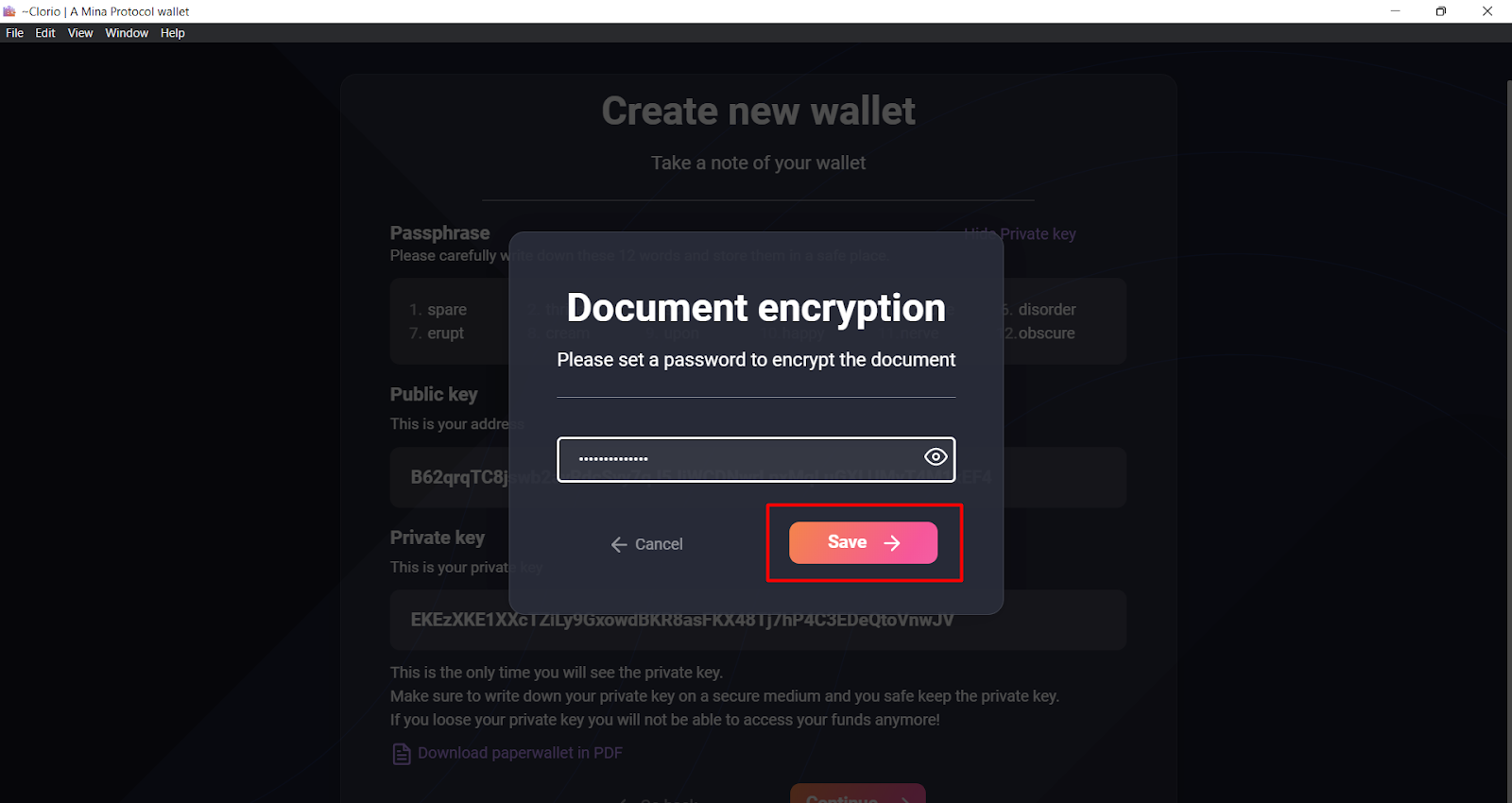 Click Continue.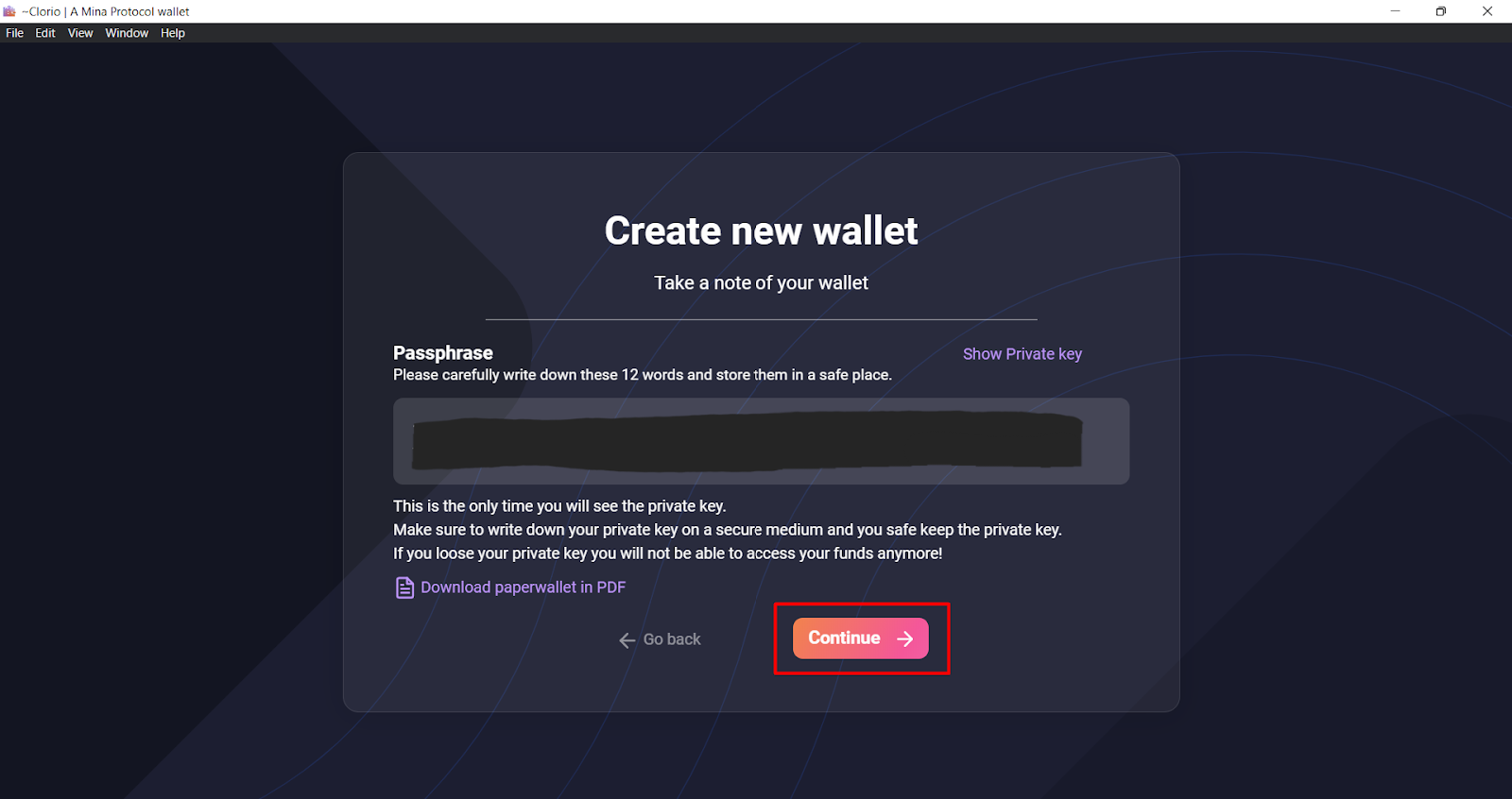 For security reasons, the wallet will ask you to fill in the gaps in your passphrase. Once you do it, click Complete. Your wallet is now ready for work.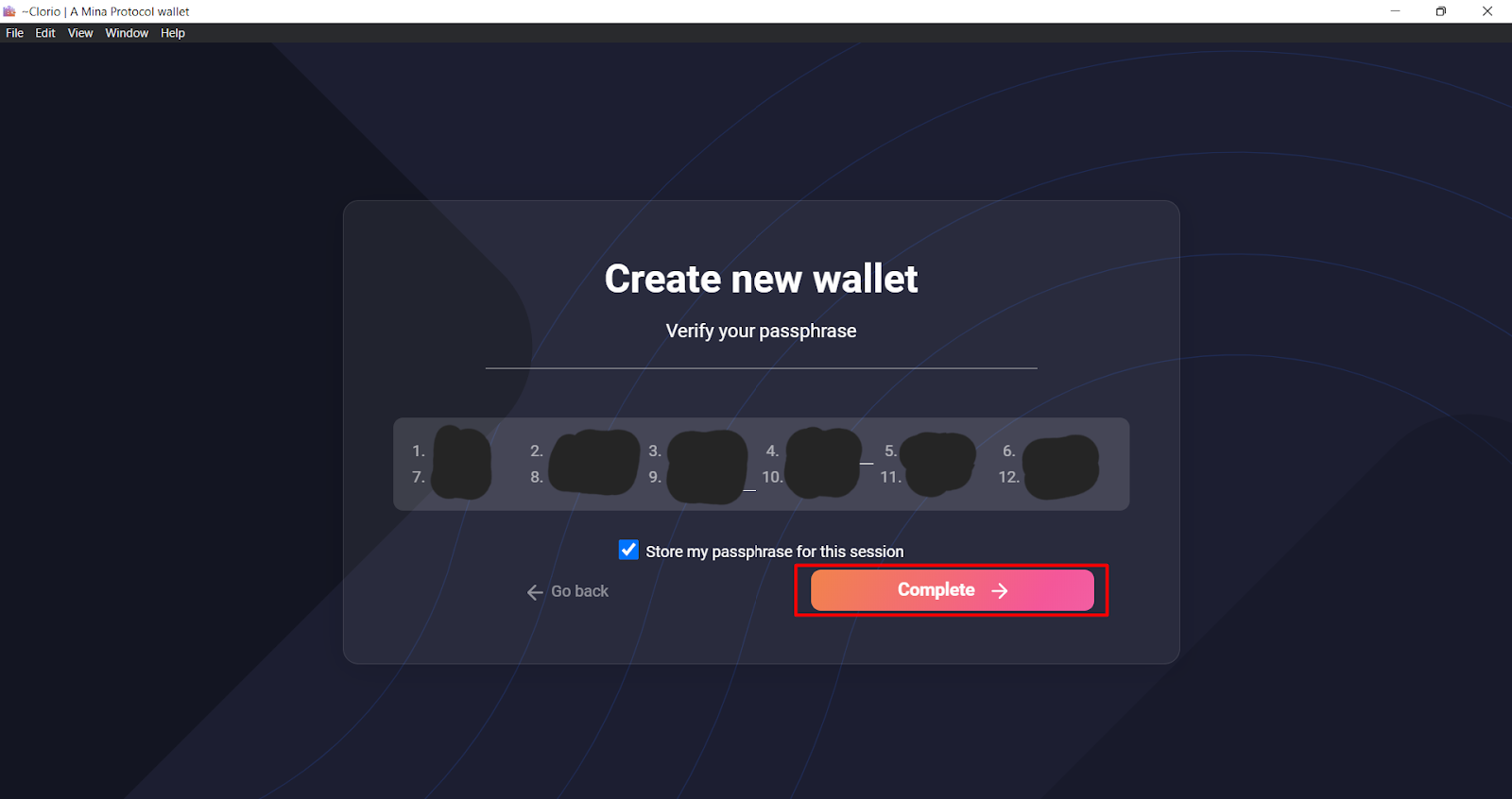 Accessing the Existing Wallet

Read the welcoming instruction with details carefully and click 'I agree.'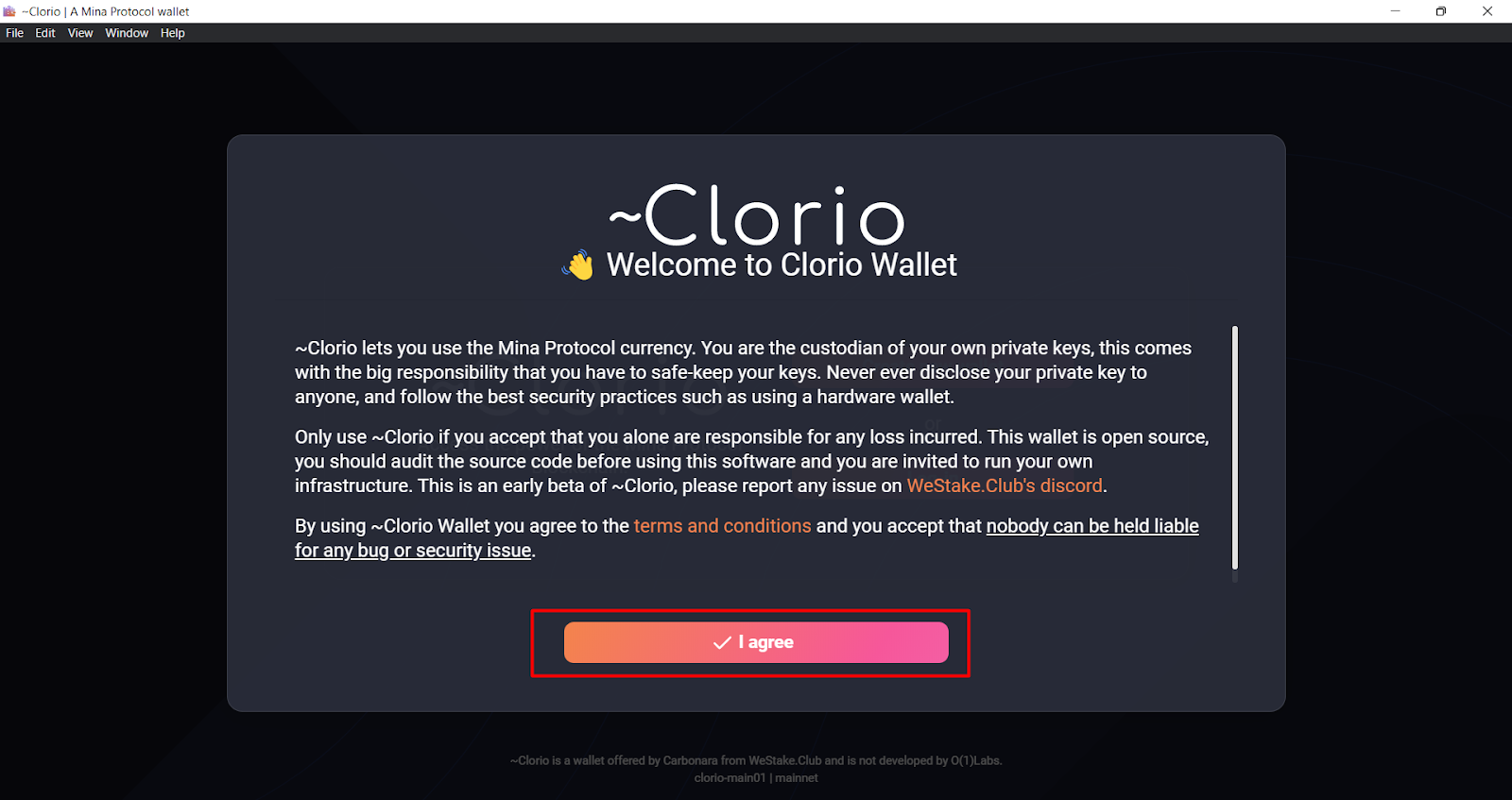 If you already have a Clorio wallet elsewhere, press 'Log-in' and choose 'Private Key/Passphrase.'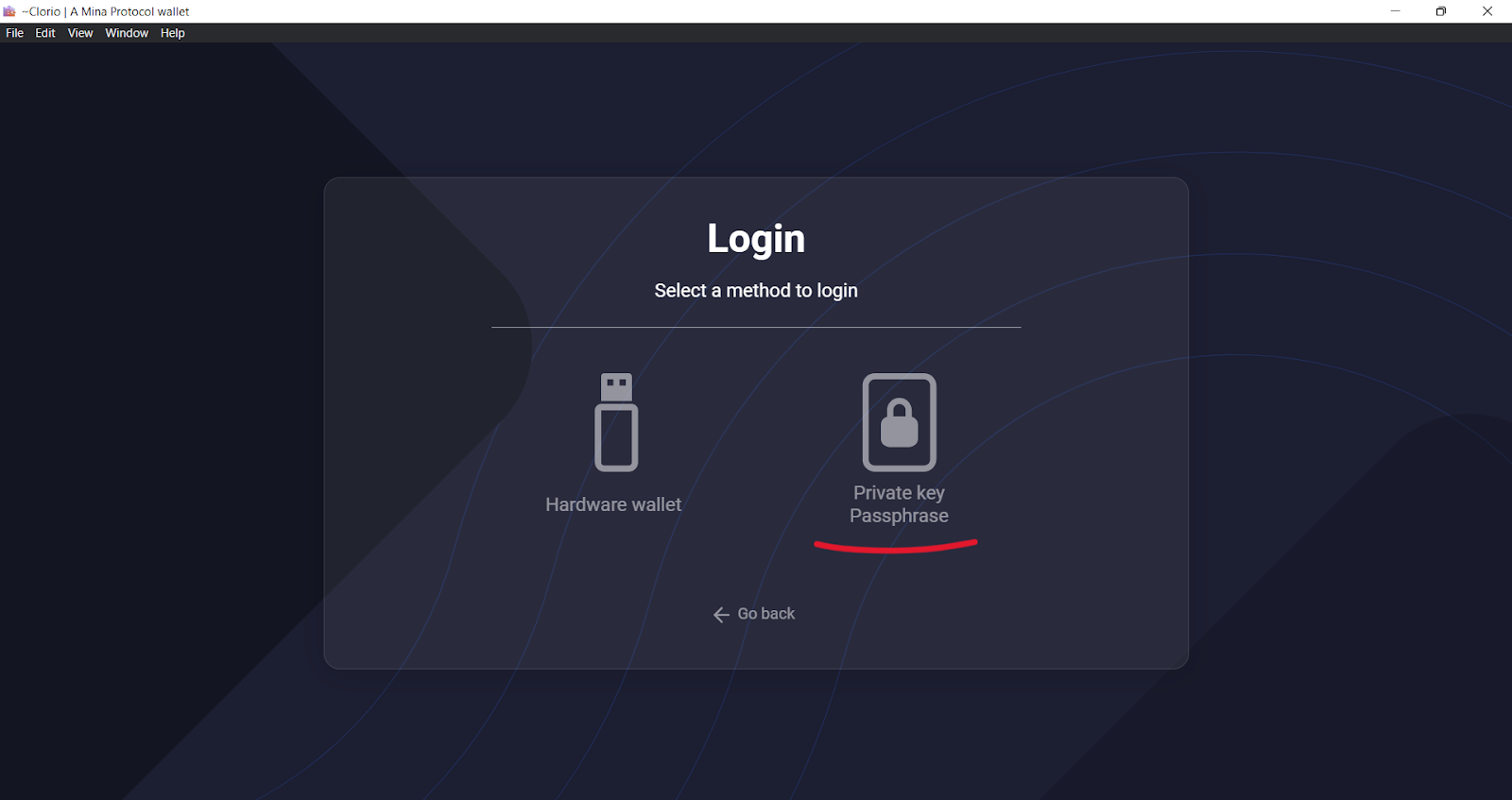 Use your Private key or your Passphrase on the next screen and click 'Access the wallet.'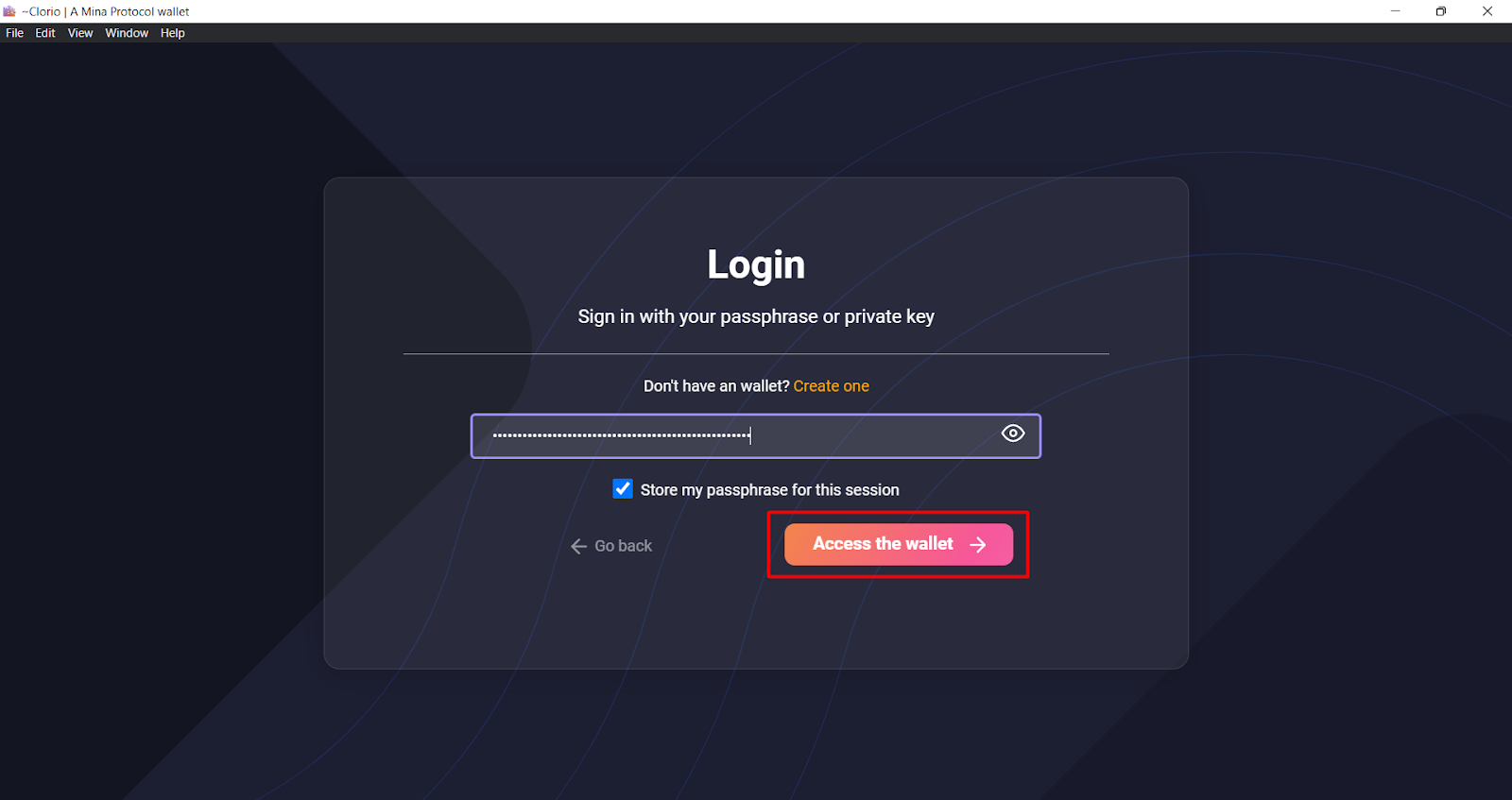 Delegating MINA
You'll find your public wallet address at the top of the screen. Provide it to those who send you funds. Click the icon to the right of the address to copy it.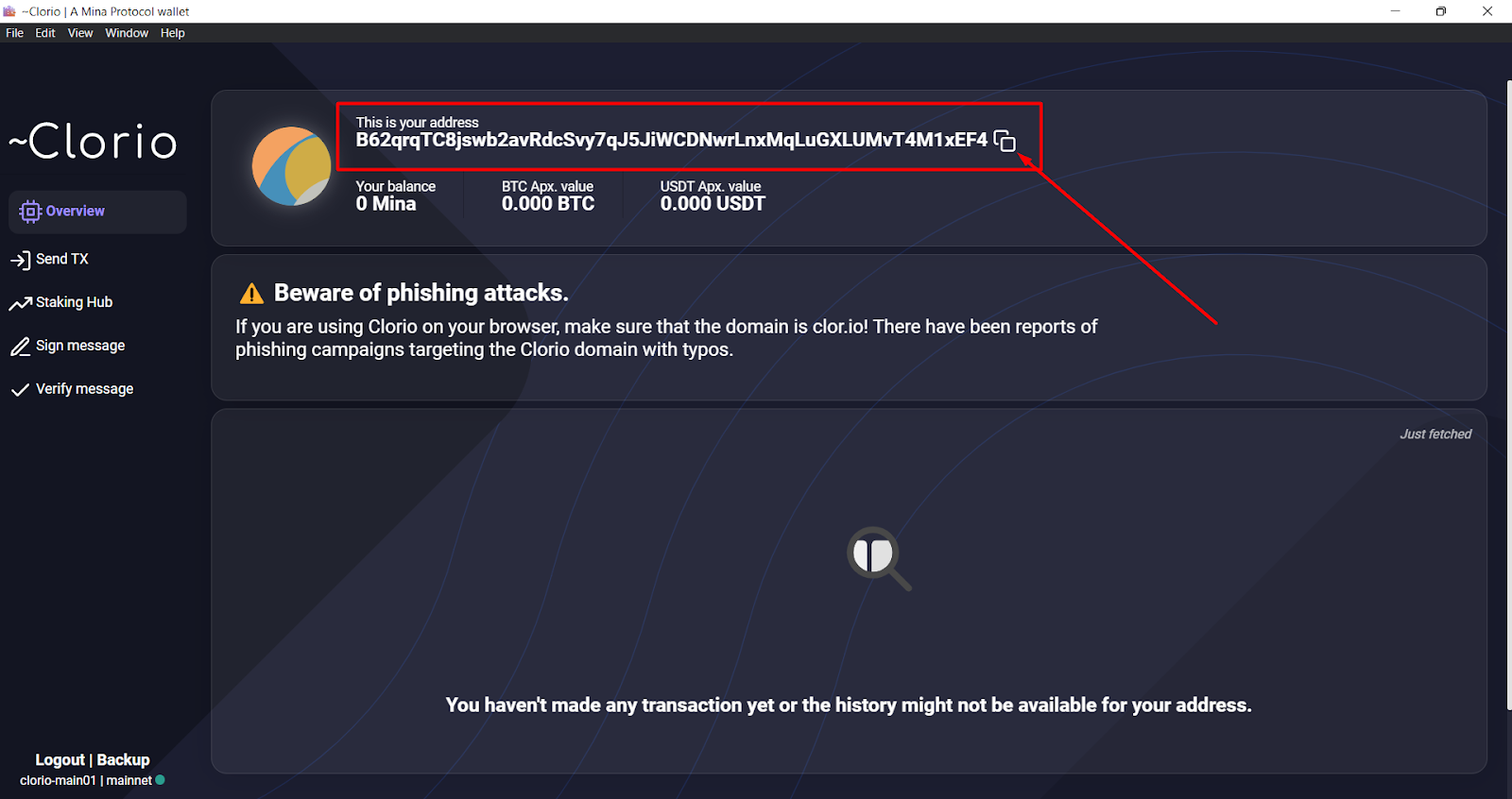 Remember that in order to make the wallet active you have to pay 1 Mina, thus don't worry when you'll receive a bit smaller amount of Mina rather than you've transferred initially. It is called the 'Mina wallet creation fee' and it's a one-time payment.
When you have activated your wallet you can start staking your assets, chose 'Staking Hub' from the left menu. Staking in Mina is absolutely secure, delegators, the ones who delegate the funds to a block producer, have full control over funds and can withdraw the assets anytime. However, everything is not as easy as you may consider. There is a time period which you have to wait until your delegation becomes active, it may take 14-42 days. More detailed information regarding the process of Mina rewards accrual you may find in this article. Furthermore, it would be useful to learn more about Mina Protocol's delegating/redelegating process and the best time to initiate staking, this article will come in handy.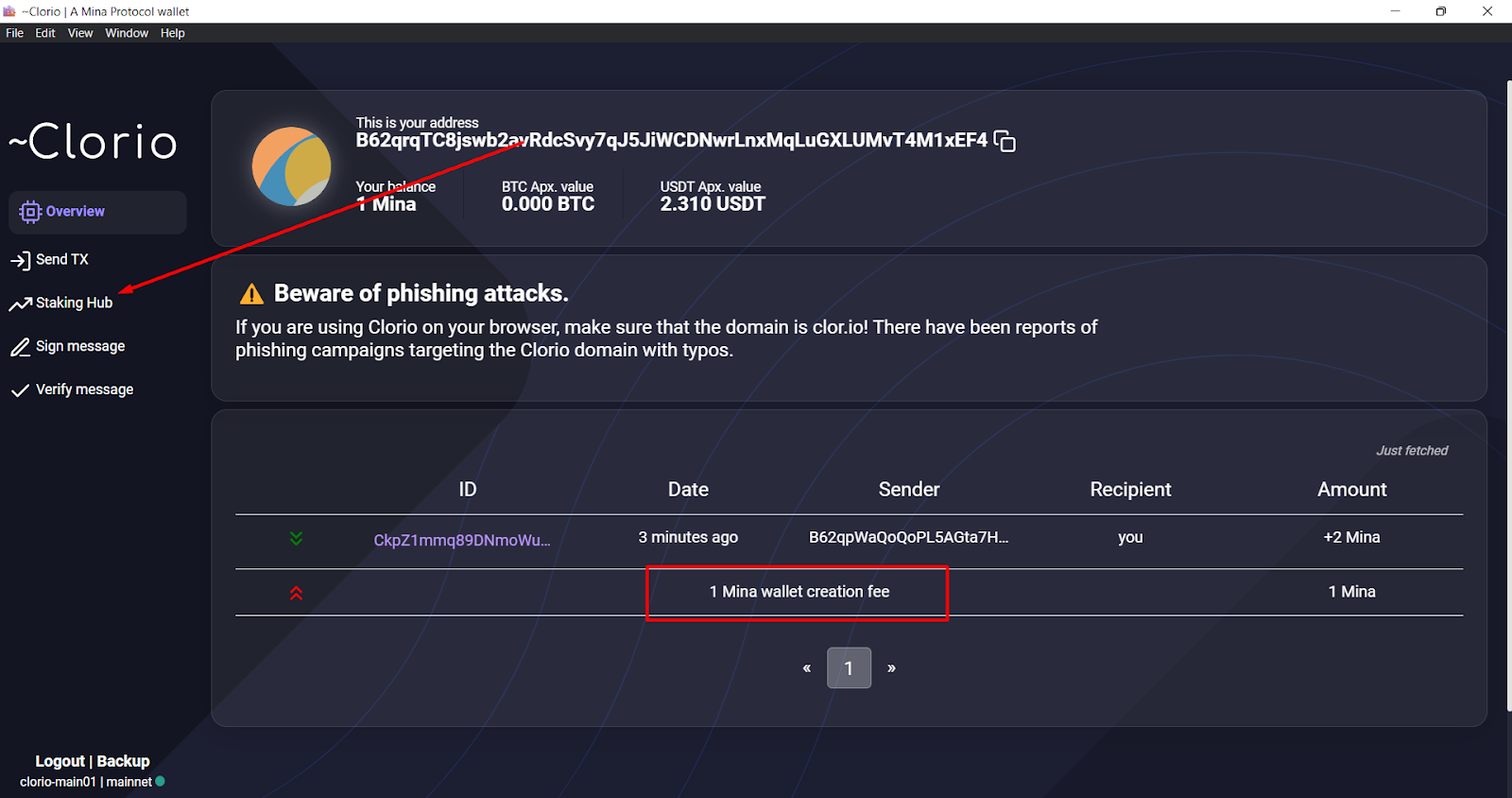 To stake your tokens, find a block producer in the list or click Custom delegation if you know the address of the block producer you want to work with.
To stake with Everstake, use the following address:
Everstake address: B62qpYmDbDJAyADVkJzydoz7QeZy1ZTiWeH1LSuyMxXezvu5mAQi53U
Everstake is a reputable and reliable validator actively engaged in the Mina network development since its genesis. Apart from being a top Mina block producer with 100% uptime, Everstake works with over 45 blockchains and is trusted by 625k+ people.
You will get your rewards once every epoch (before 3,500 slots) with a 5% fee.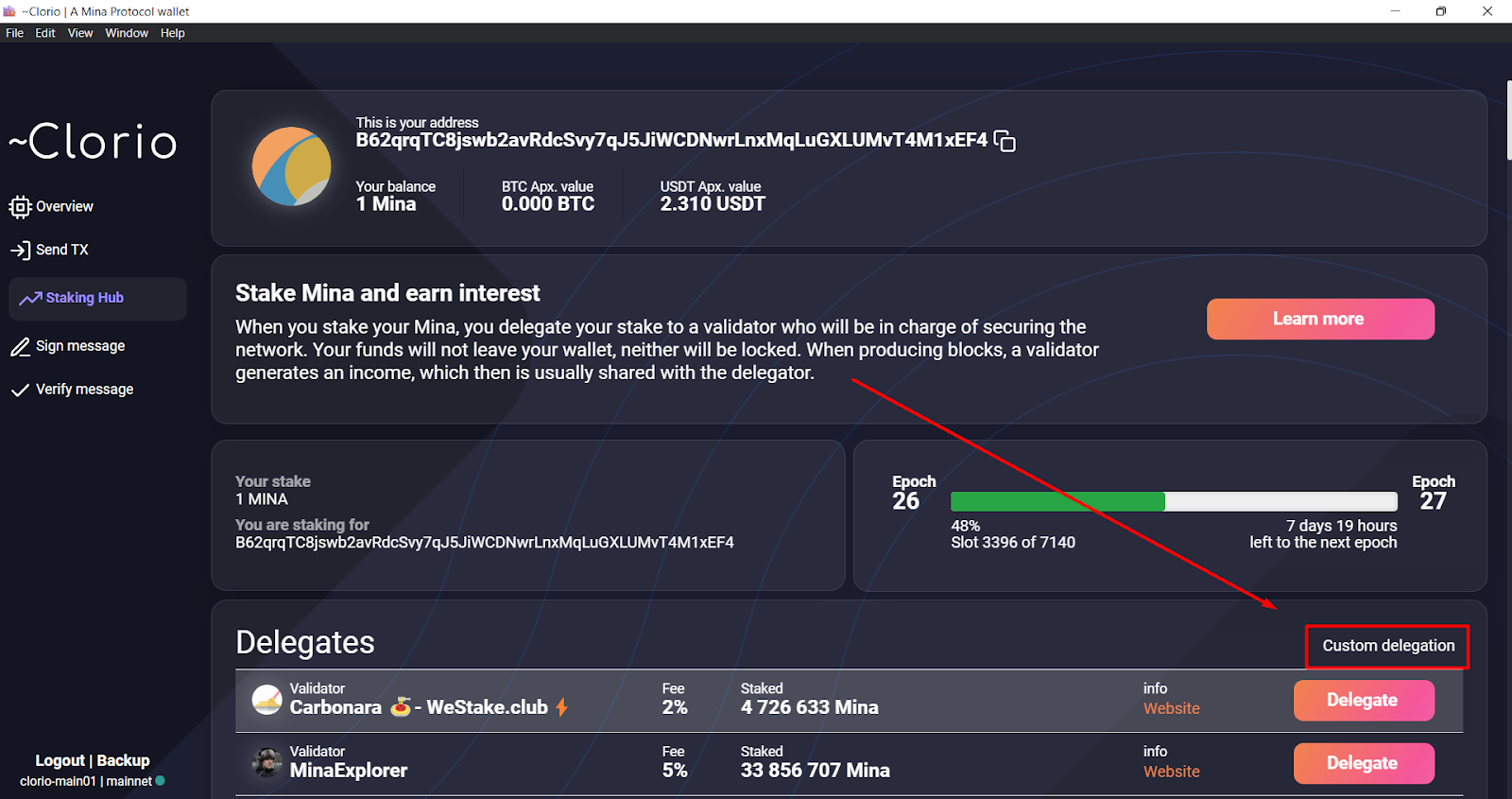 In the bar that popped out on your screen, paste the validator address and press Confirm.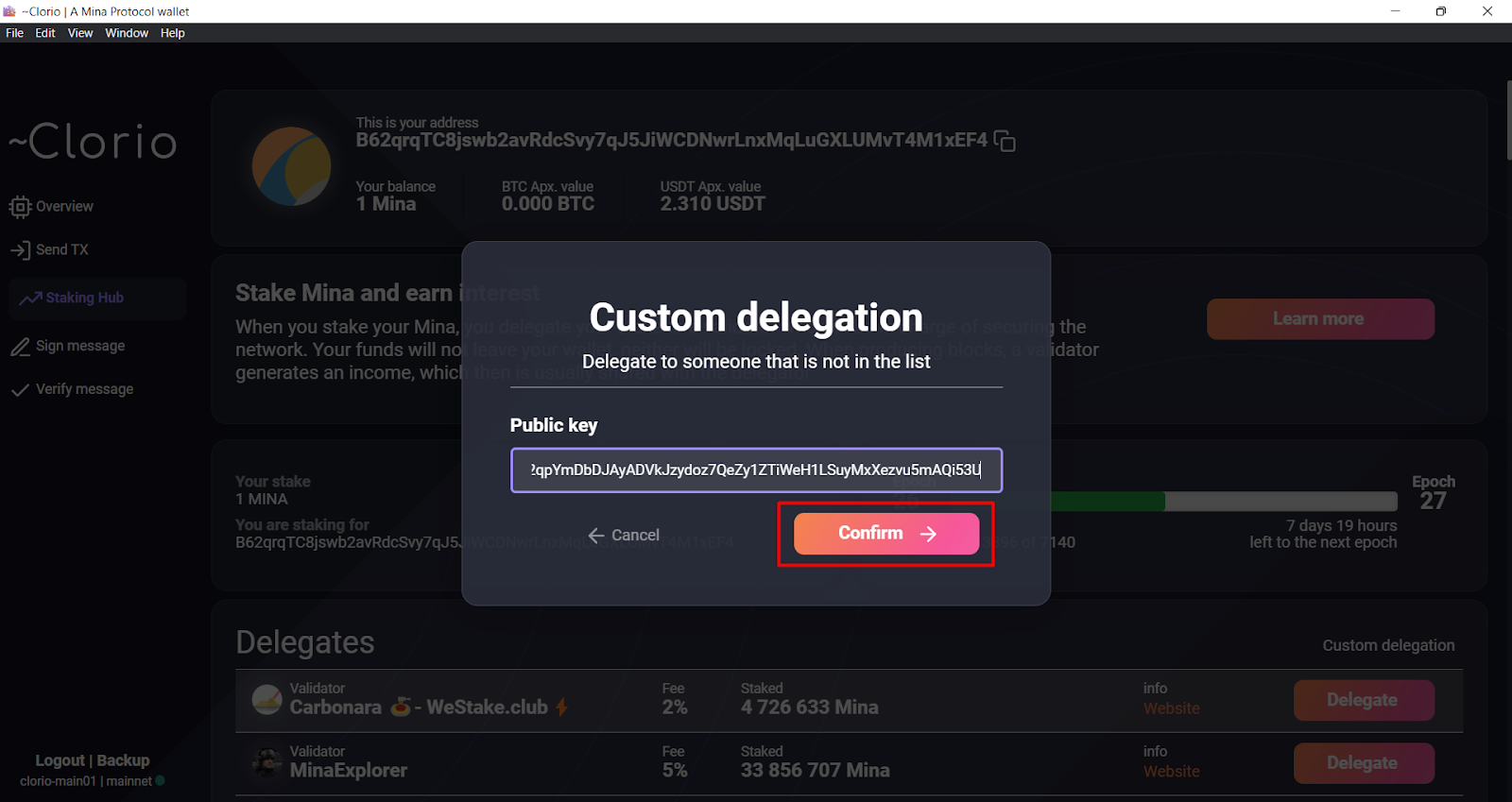 Now you have to choose the fee. You have two options: Average and Fast, referring to the speed of the transaction. Choose the one you prefer and click on Proceed.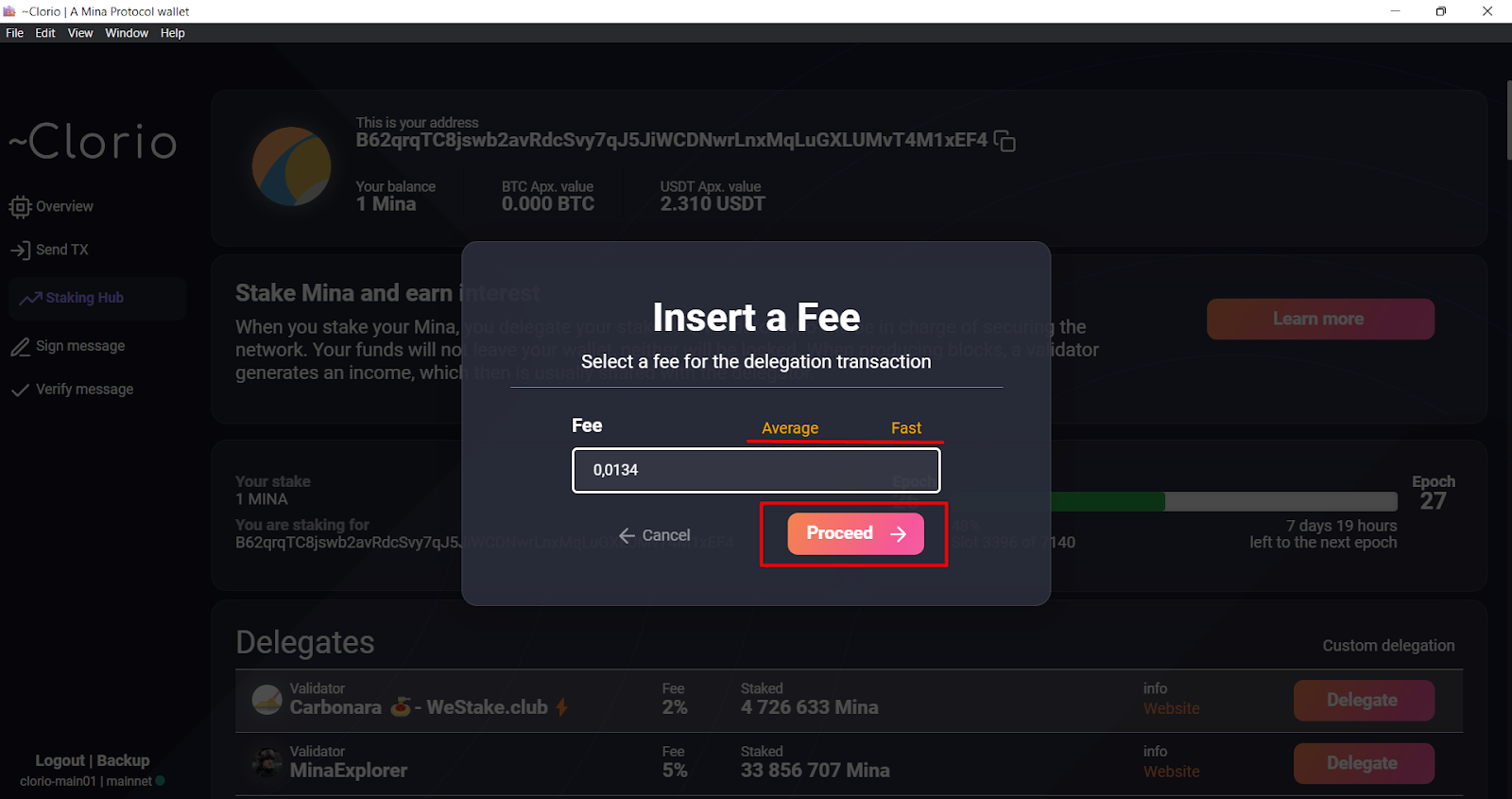 In the 'Staking Hub' section, you can now see your delegation details.
Please note that you can only delegate your entire wallet to a single block producer. You cannot divide or distribute funds in the wallet between several producers: to do that, create several wallets and follow the instructions above for each case.
Physically, the assets will remain in your wallet. You can re-delegate or withdraw your funds at any time. More details on that are available in this article.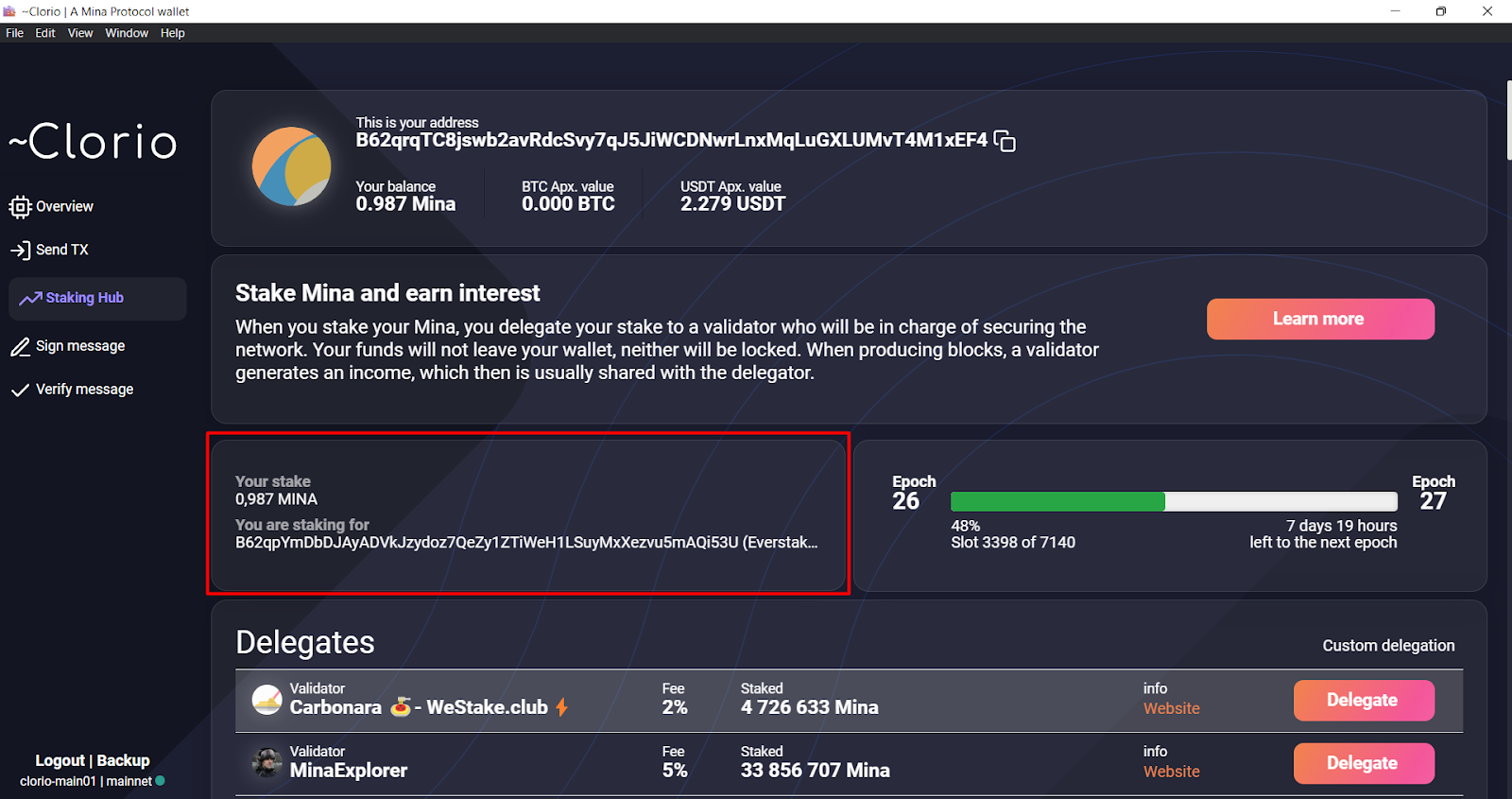 The block producer you've chosen is shown in the list as Delegating (green color).
Rewards / Supercharged rewards
There is no slashing and un-bonding period in Mina at the moment. Block producers pay out the staking rewards to the delegators manually. Everstake's payout schedule is once per epoch (i.e., once every two weeks before slot 3,500). You can read more about the un-bonding period in Mina here.
To encourage staking, Mina Protocol offers a Supercharged reward for the first 15 months for accounts that do not have time-locked tokens. If you have unlocked tokens, storing them on different accounts separately from time-locked ones is better to have better staking rewards. This remuneration will be 24% per annum or double the usual staking reward in the first five months.
Subscribe to Everstake's social networks, leave comments and share your opinion about Mina Protocol. Read other wallet guides and blockchain reviews in our blog.