Back to all posts
How to Make Cross-Chain Swaps with DeSwap
2022-07-26 14:29
Every crypto user should know how to transfer value between different blockchains. Cross-chain bridges like DeBridge act as pipelines between chains.
DeBridge supports seven blockchains and allows users to swap tokens in a secure and decentralized way.
This guide will explain how to make interchain transfers between Polygon and Avalanche networks via DeSwap tool.
Connect wallet

Go to DeSwap and tap "Connect wallet."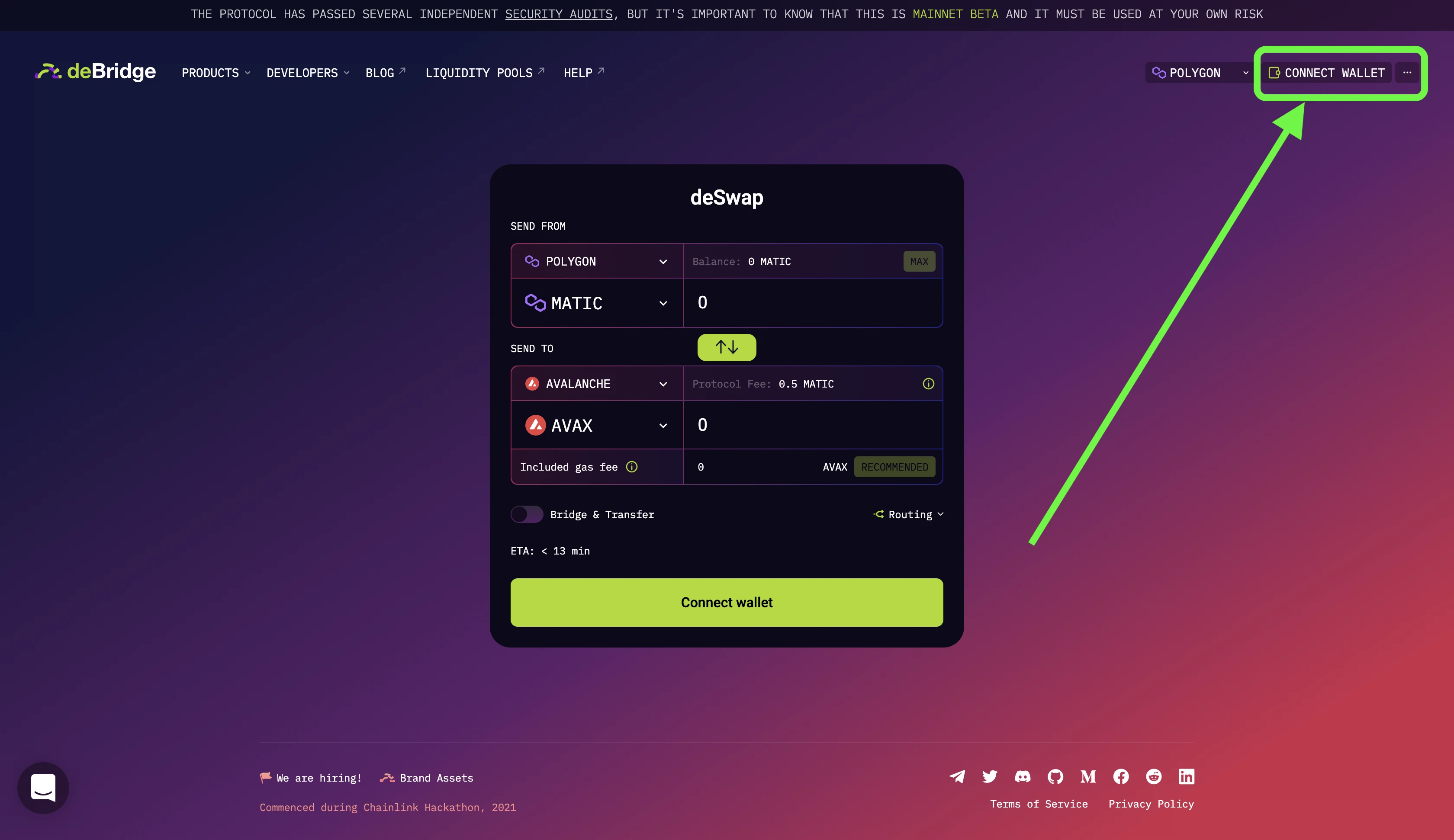 A "Connect wallet" window will appear, asking you to accept the terms of service and privacy policy.
Choose a wallet. We will use Metamask.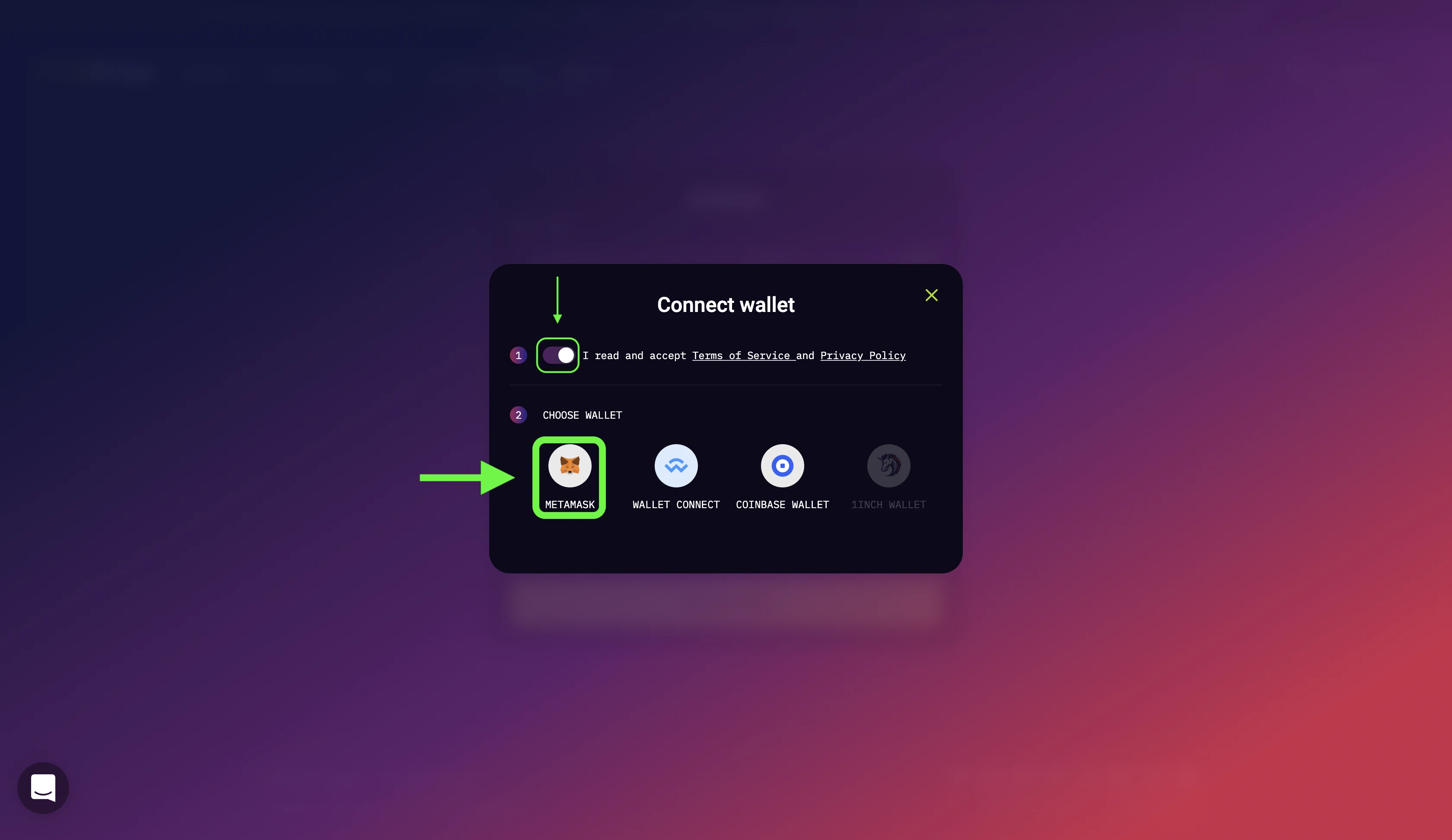 A Metamask notification will pop up, asking you to confirm the action. Select your wallet, tap "Next," and click "Connect."
After connecting your wallet, you can start swapping.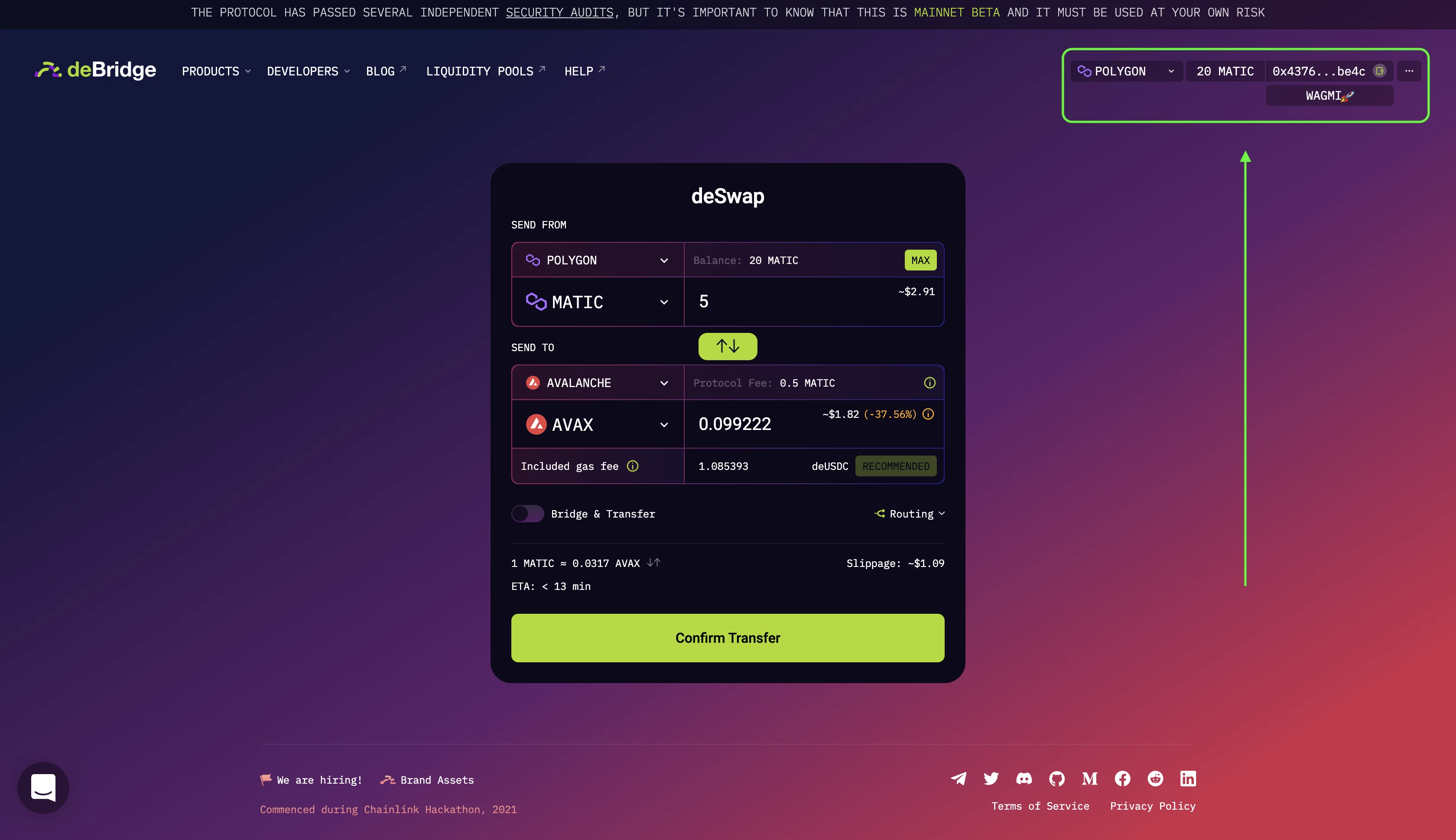 How to swap tokens
Let's swap 5 MATIC to AVAX. It'll be a transfer from Polygon to Avalanche. You should add both networks to Metamask.
Select Polygon in the "Send from" list of blockchains.
Select Avalanche in the "Sent to" list of blockchains.
Enter an amount. It's 5 MATIC in our case. Click "Confirm Transfer."
The "Check your transfer" window will appear. Here you can optionally adjust various parameters such as transaction speed, max fee, max priority fee, and slippage tolerance. For this guide, we'll leave everything in default mode.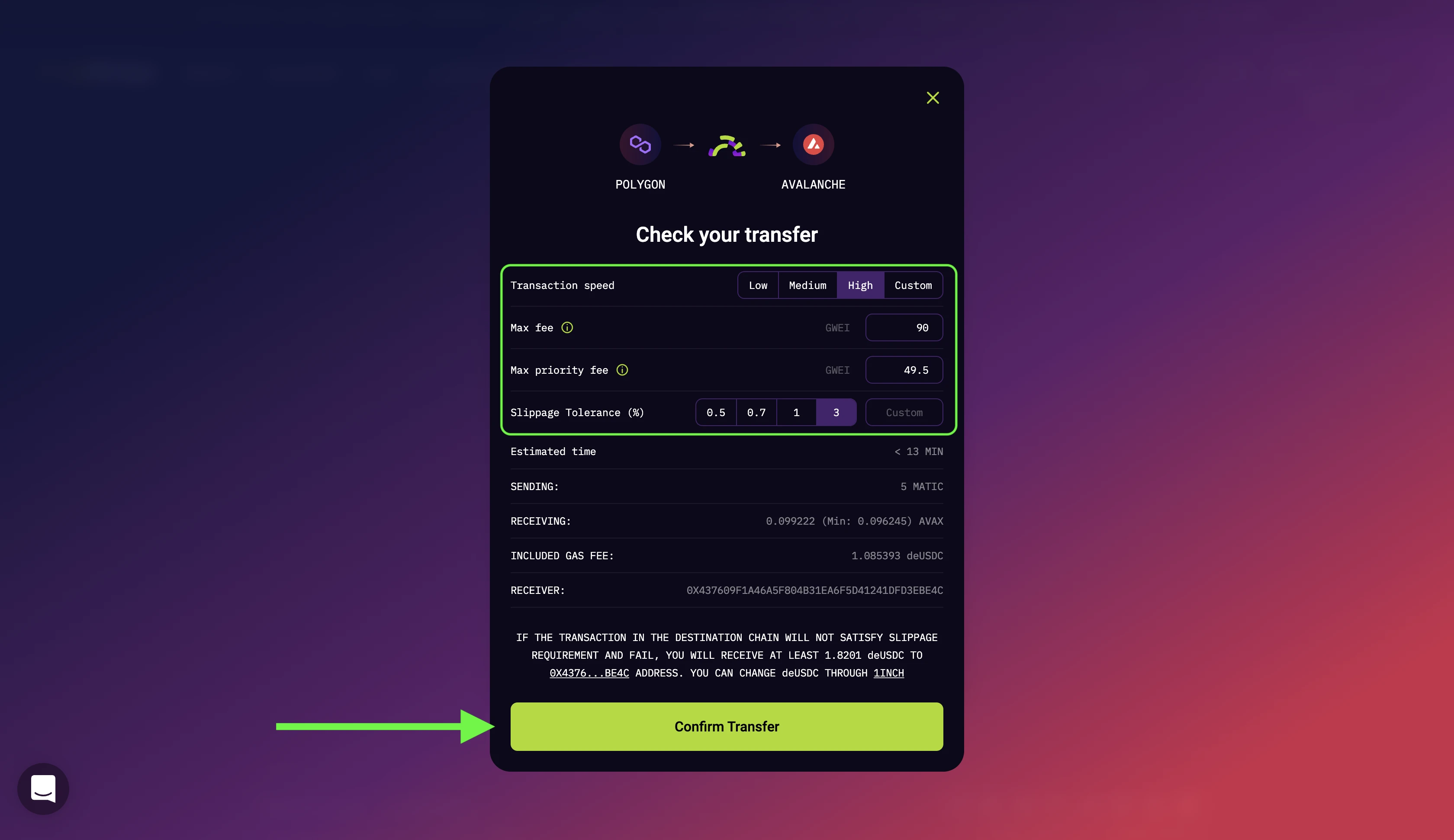 Click the "Confirm Transfer" button.
Metamask notification will pop up once again, asking you to confirm the transaction. Click "Confirm."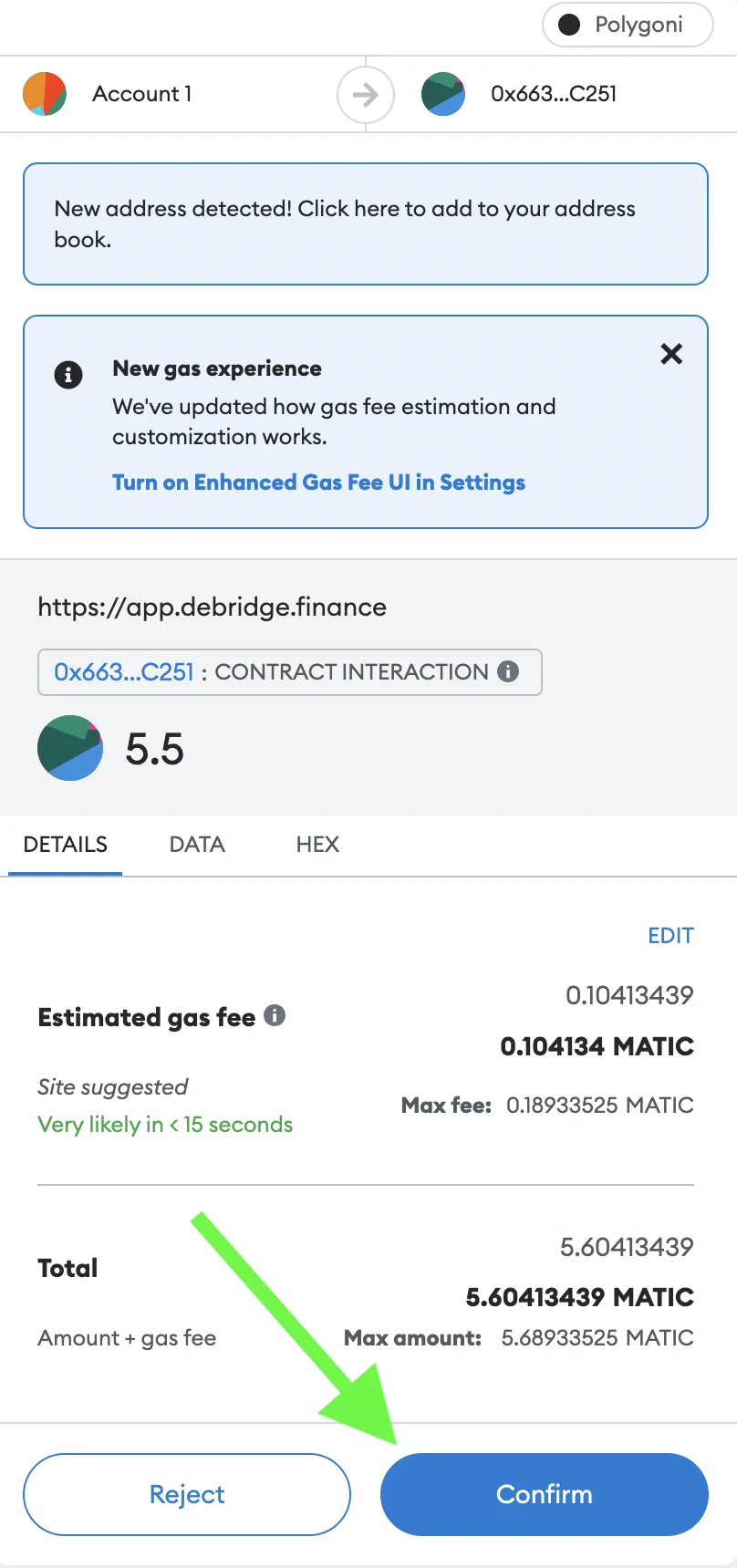 All done! Wait a few moments for the transaction to proceed. You can track the progress by clicking on the notification below.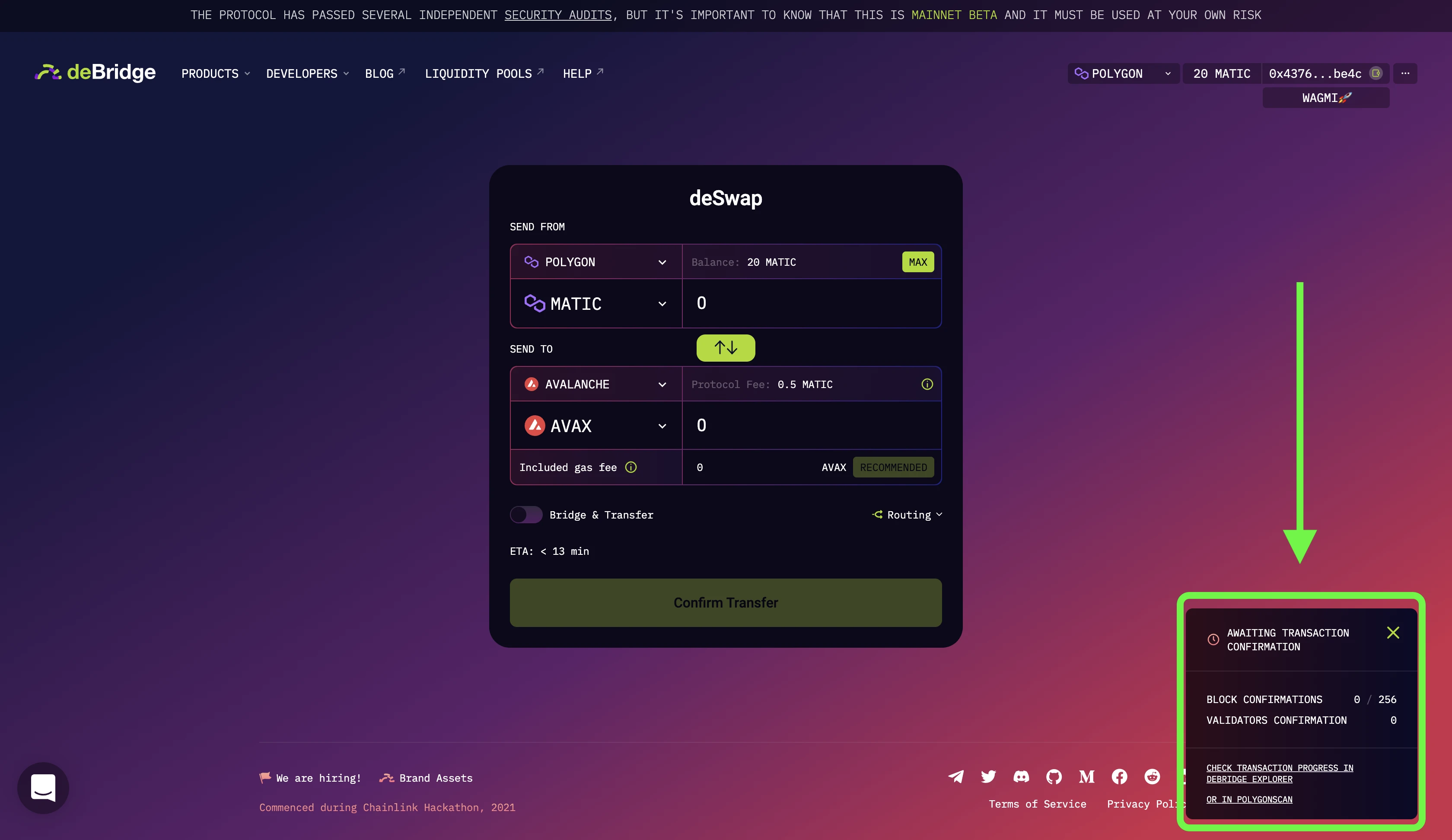 Check your Metamask wallet for AVAX tokens.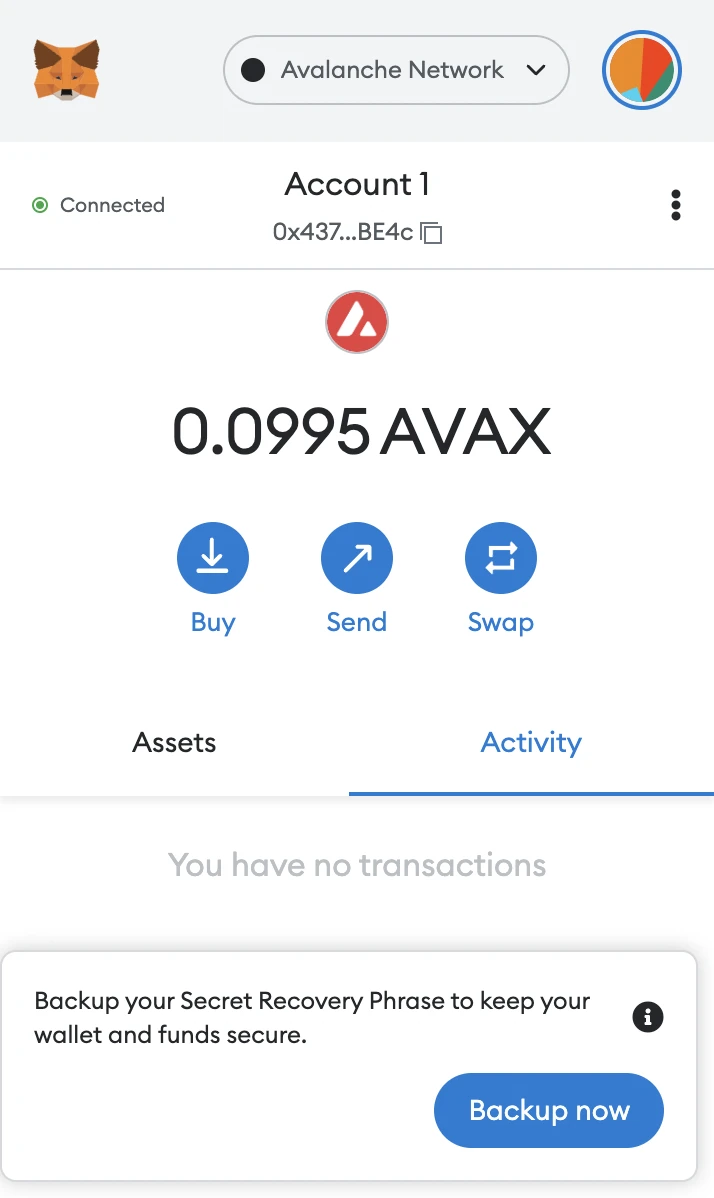 We have successfully swapped 5 MATIC for 0.0995 AVAX.
Subscribe to Everstake to keep up with the latest staking news: