Back to all posts
How to stake MATIC (Polygon) using Frontier mobile wallet via MetaMask
2021-07-09 08:25
The Polygon platform, which is the new brand name for the network formerly known as Matic, aims to create a scalable multi-chain ecosystem of blockchains compatible with the Ethereum Network.
Crypto enthusiasts nicknamed Polygon "the Internet of Ethereum blockchains", which fully describes the essence of the platform, which expands on Ethereum's capabilities and applicability.
To implement the idea, the developers presented a second-level SaaS solution containing frameworks for creating interacting blockchains in a single space. Anyone can become a part of this ecosystem by staking their MATIC tokens and receive rewards for this.
We wrote more about the Polygon Network in a separate article:
Polygon (Matic Network) Overview: Scaling the Ethereum Blockchain
Read on to find out how to stake MATIC using the Frontier app via the MetaMask mobile wallet.
Stage 1. Creating your wallet
Frontier is a simple and convenient mobile wallet that supports multiple blockchains and DeFi protocols such as Maker, Synthetix, Band Protocol, and Uniswap, as well as fast integration of other software wallets. The Frontier app combines convenience and security of using cryptoassets.
If you don't have a Frontier wallet yet, download the app from the App Store or Google Play:
If you have not created a wallet before and you have the application installed, then proceed to the next step: creating a new wallet. Otherwise, go straight to the second stage.
Create a new crypto wallet. Launch the Frontier app. After a quick overview of the features on the start screen, click Proceed to continue.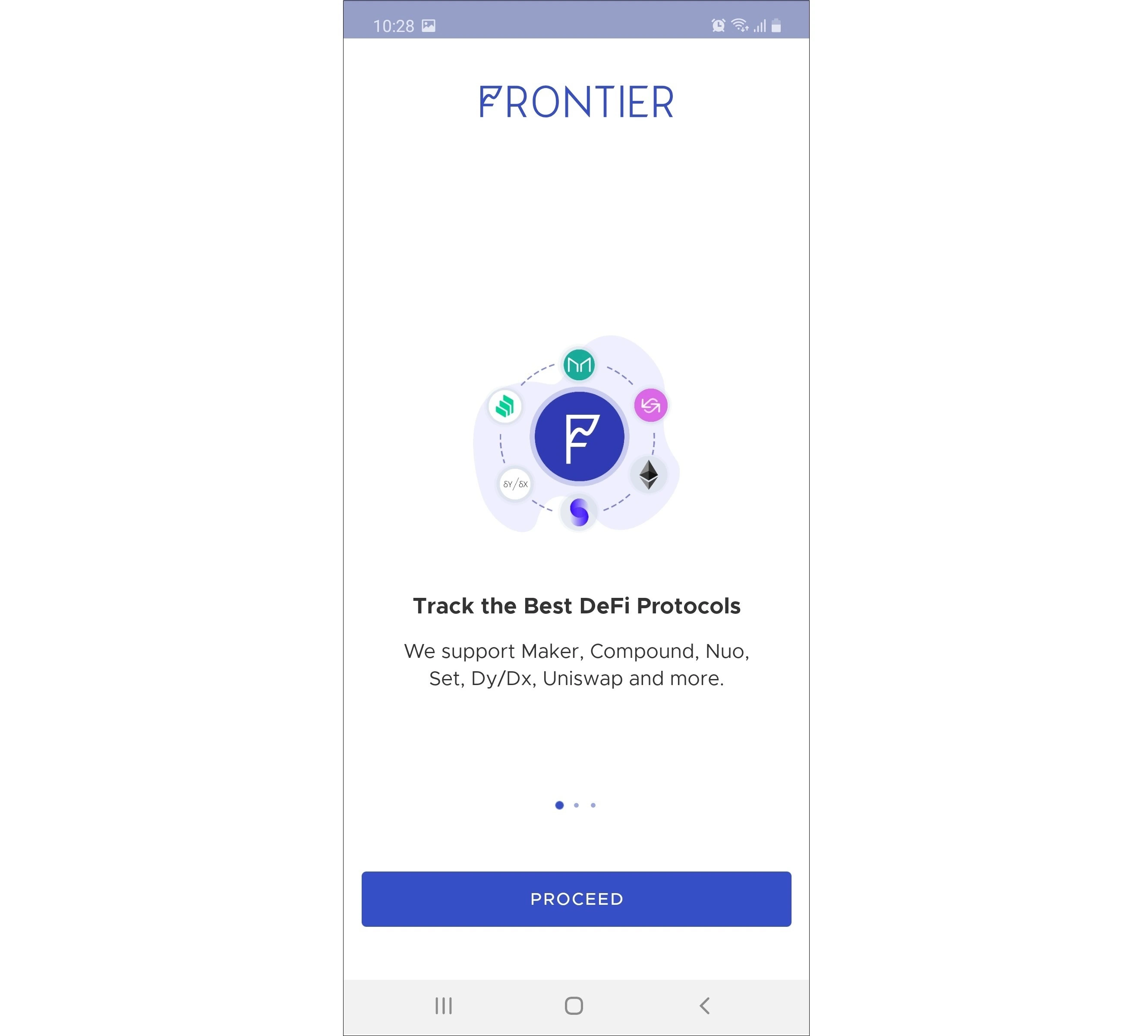 Connect a ready-to-go MetaMask wallet to Frontier. If you don't have a MetaMask wallet, first install it and create a new ETH wallet, then return to the guide to move on.
Note: you can also use other wallets with Frontier such as Coinbase, Trust Wallet, ImToken, and others.
To connect MetaMask, click Watch & Manage.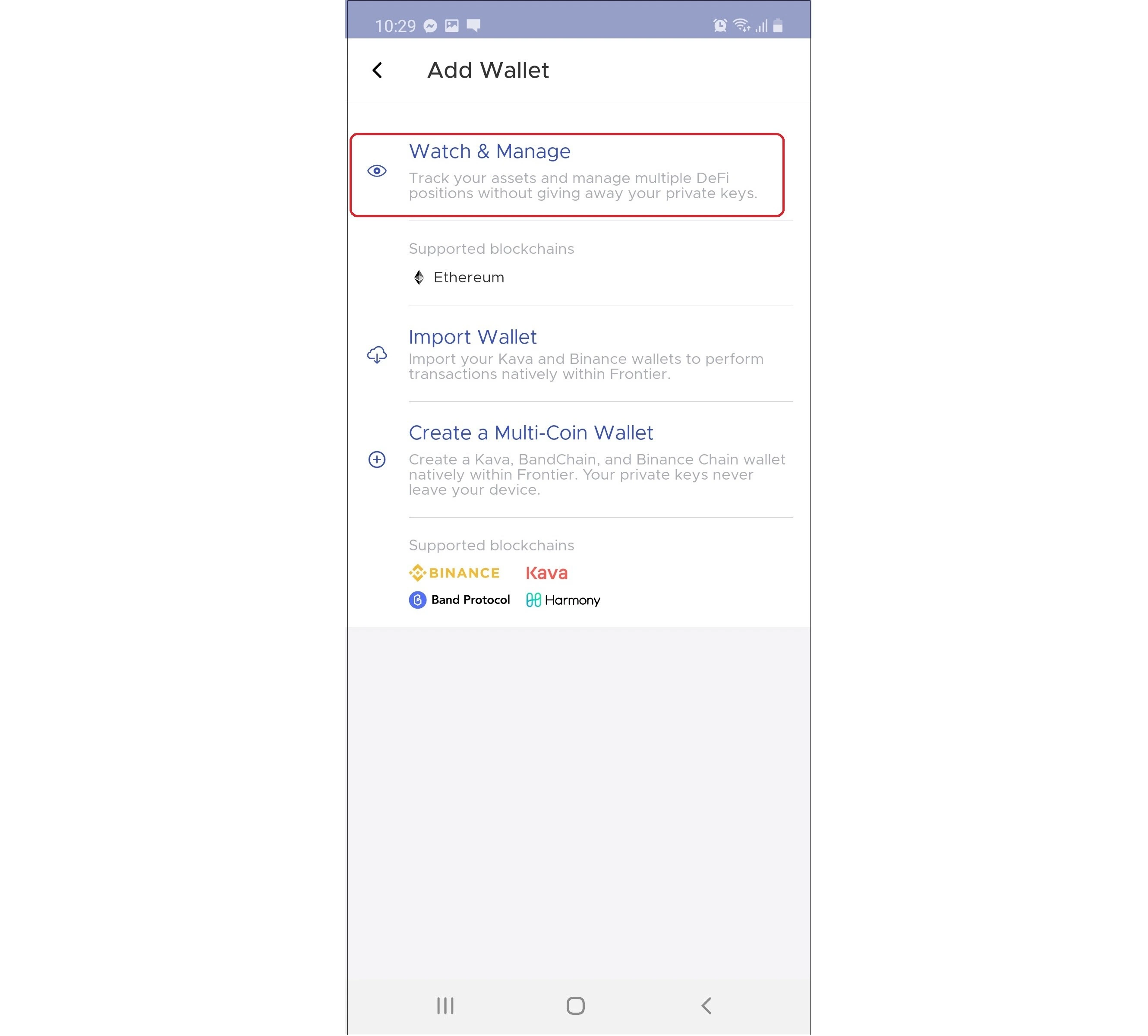 You will need to enter the ETH address obtained from the MetaMask wallet and come up with a name. Open the MetaMask application and copy the ERC-20 address by clicking on it as shown in the image.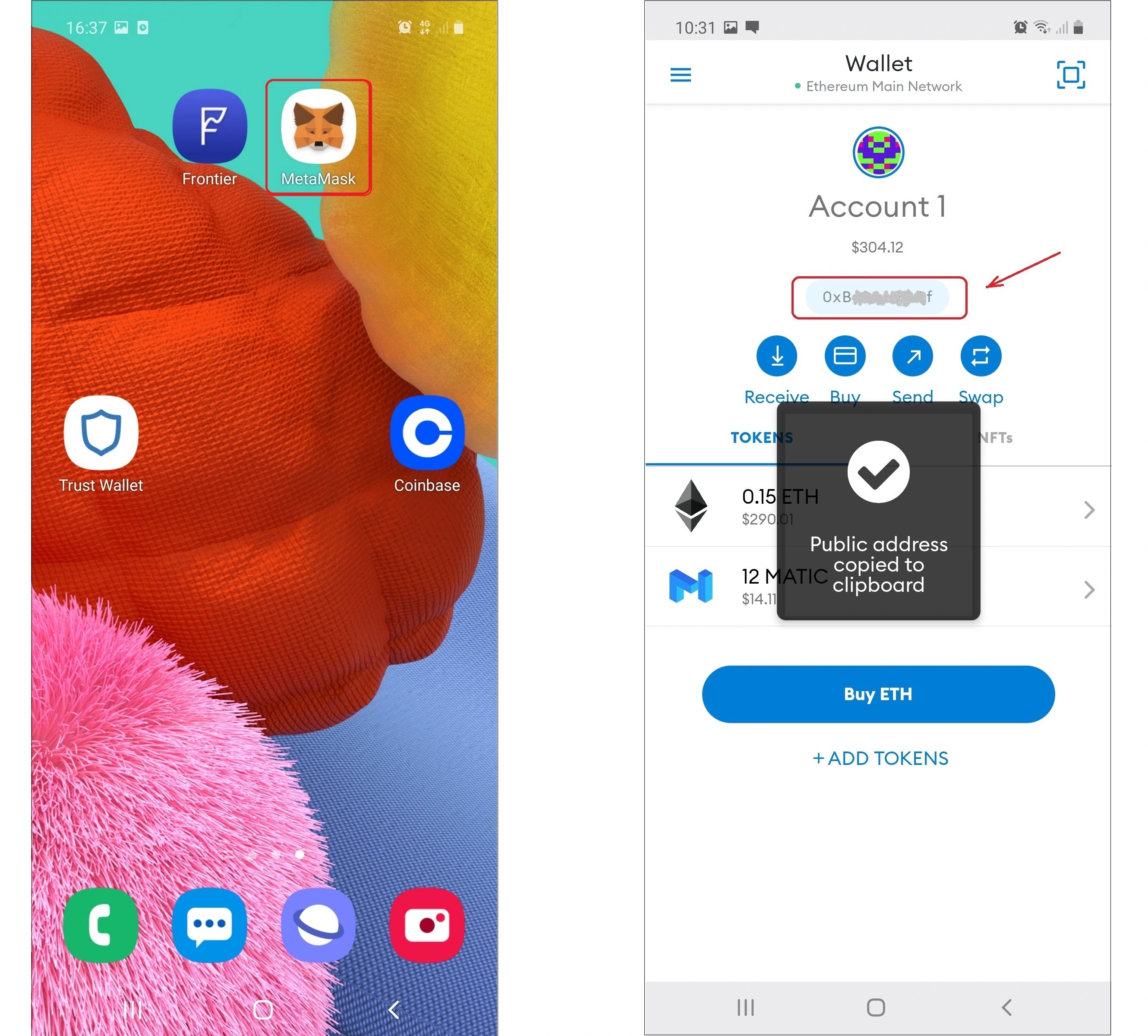 Then paste the copied address into the Frontier crypto wallet and enter any name, and then click Watch.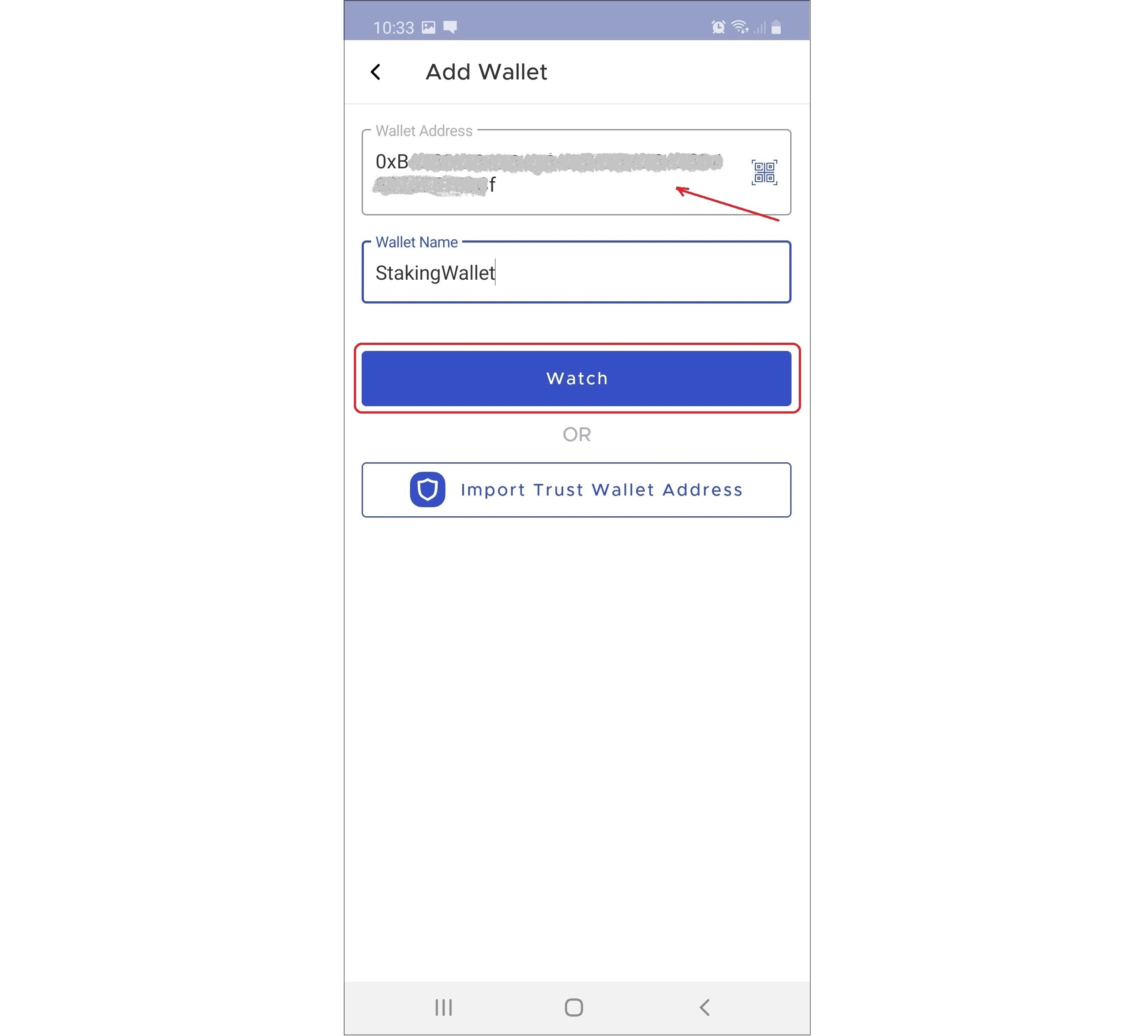 Excellent! You have imported your Ethereum wallet and now you can stake MATIC tokens. If your wallet is empty, add funds to it with MATIC and ETH cryptocurrencies to pay for transactions. To go to staking, open the tab Stake in the Frontier app.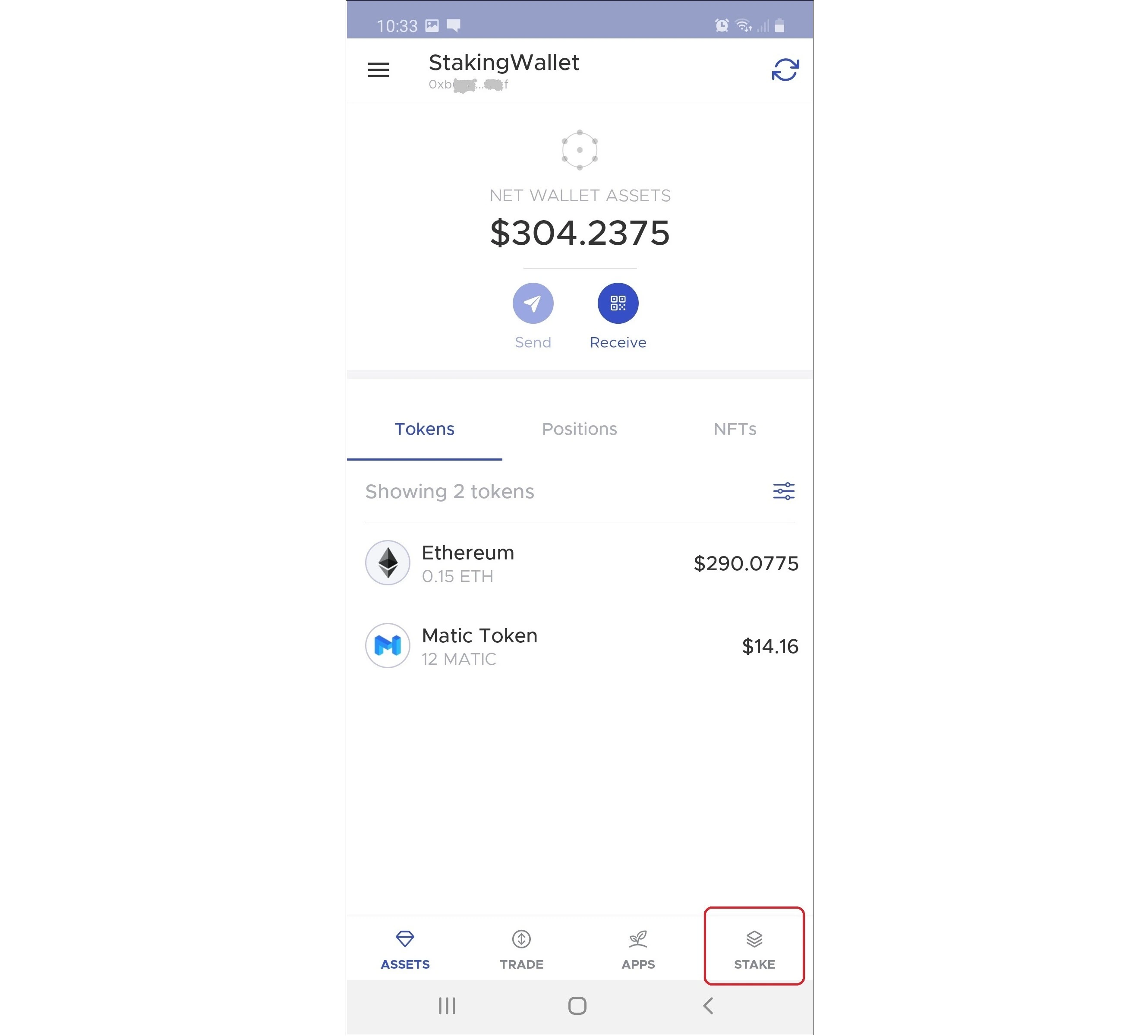 Stage 2. MATIC staking
Your MetaMask wallet is connected to Frontier and you can now stake MATIC tokens. In the Stake tab that opens, click the button Stake Now.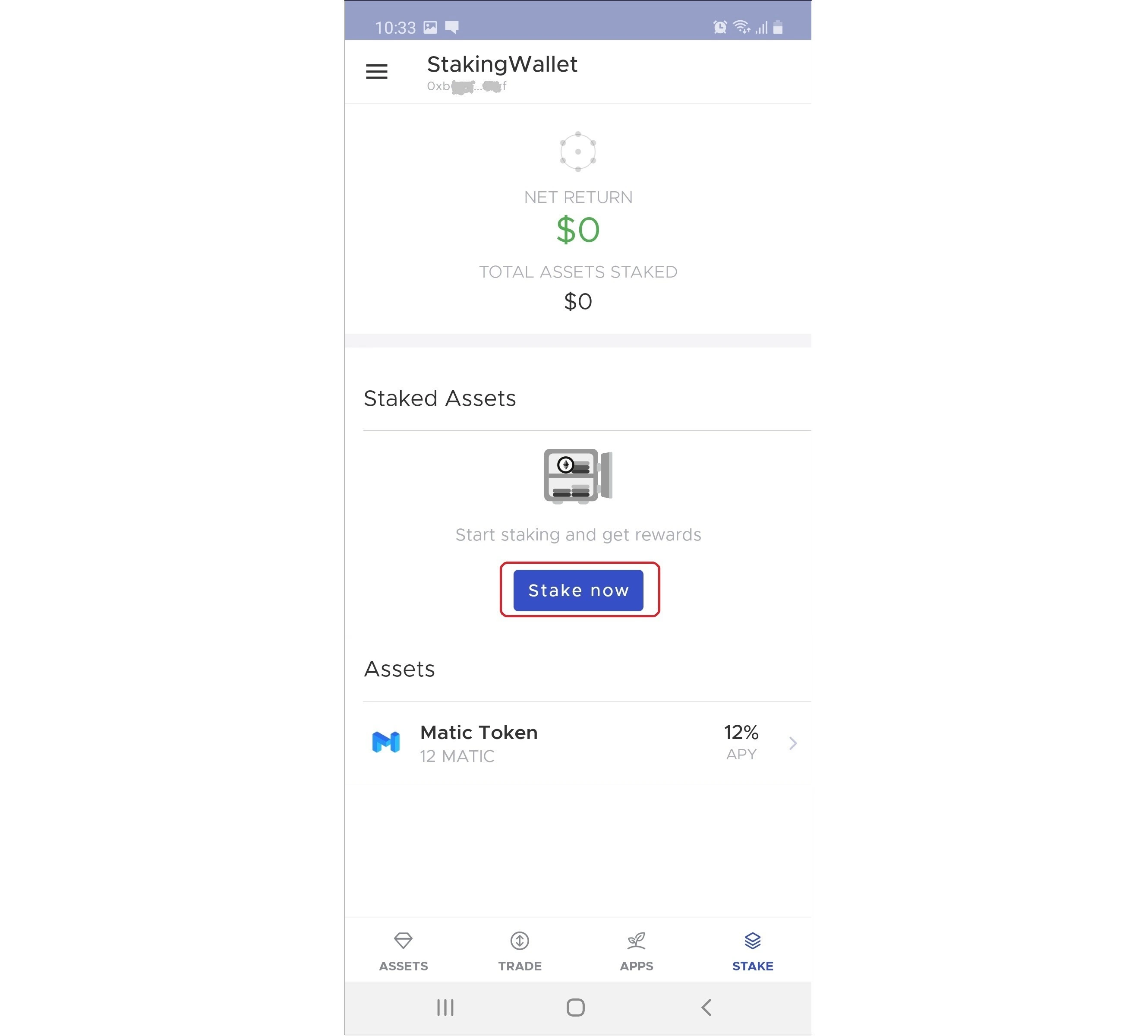 Select a validator. On this page, you can compare the fees that validators offer for delegation and find the right provider. Focus on the reliability of validators like Everstake as your income depends on them. Everstake is online and always keeps servers up and running to help blockchain networks stay secure.
Once you have selected a validator, just click on it.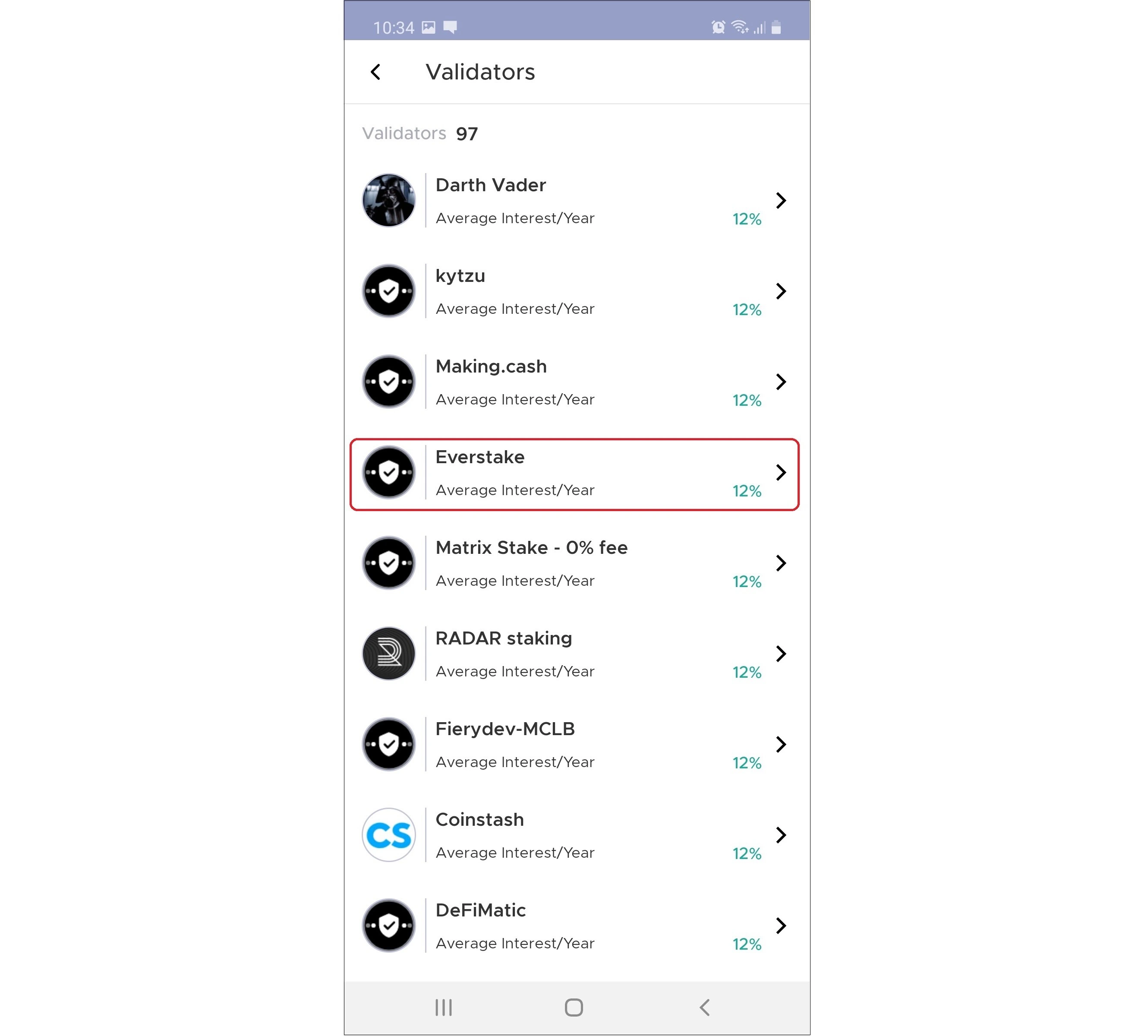 Enter the MATIC amount to stake tokens. If you want to delegate the entire amount, click MAX. Then click Stake. MATIC staking brings income of up to 12% per annum.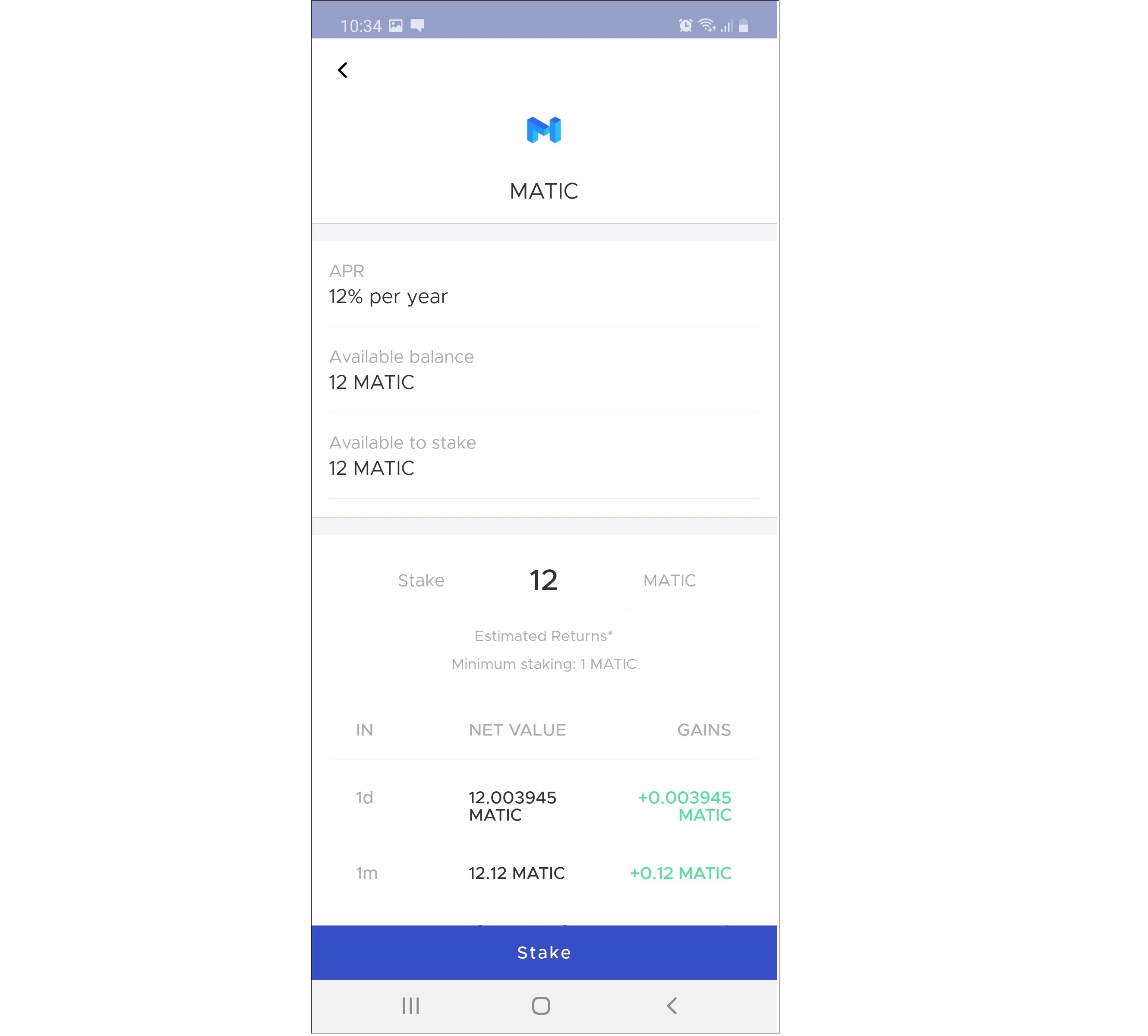 Confirm the transaction.
Please note:
After unstaking, a 21-day cooldown period is activated.

Once the period expires, you can freely effect transactions in the wallet.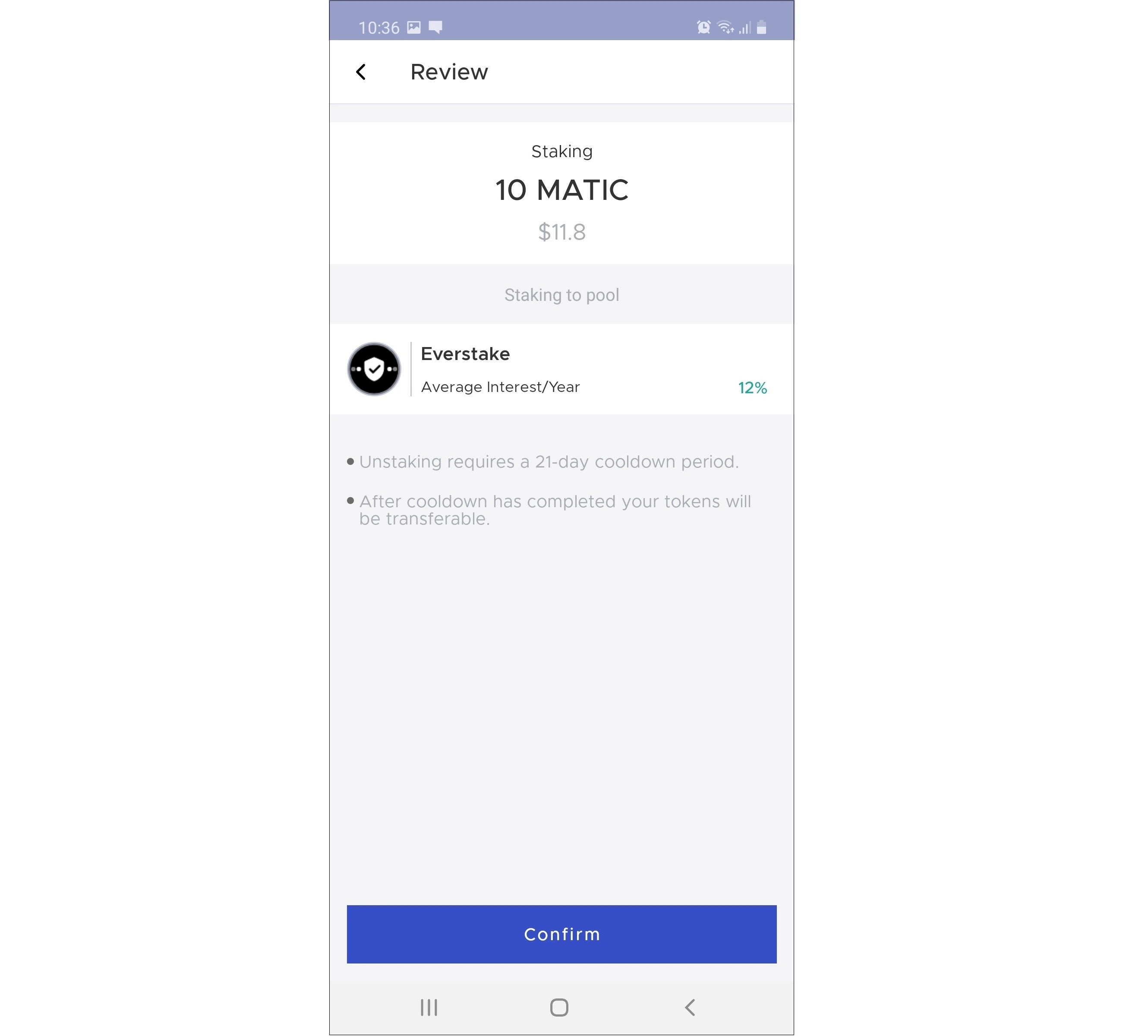 Select MetaMask Wallet and click on it.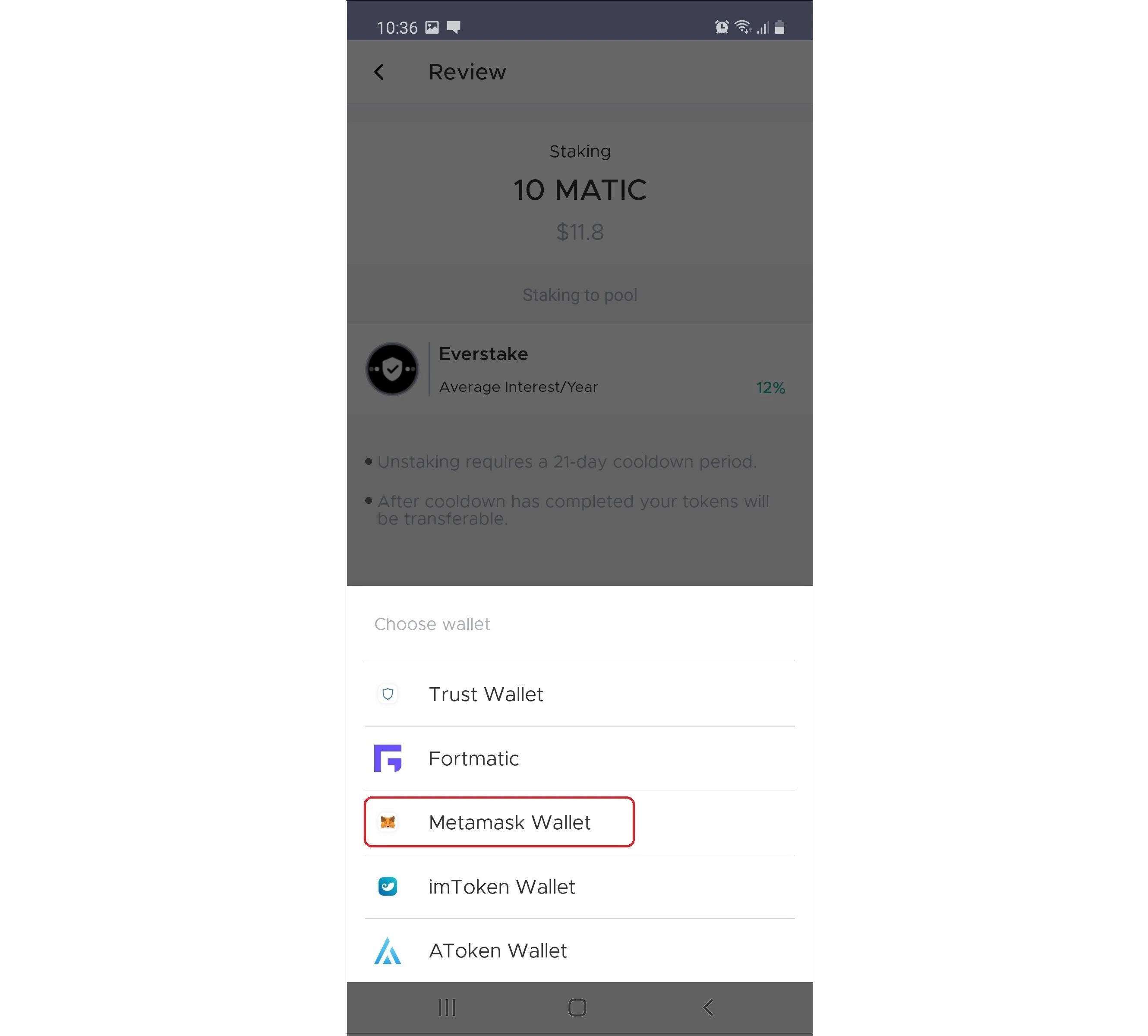 You will need to create two transactions: approval and delegation. First, the Frontier app will ask you "Connect to this site"? Click Connect.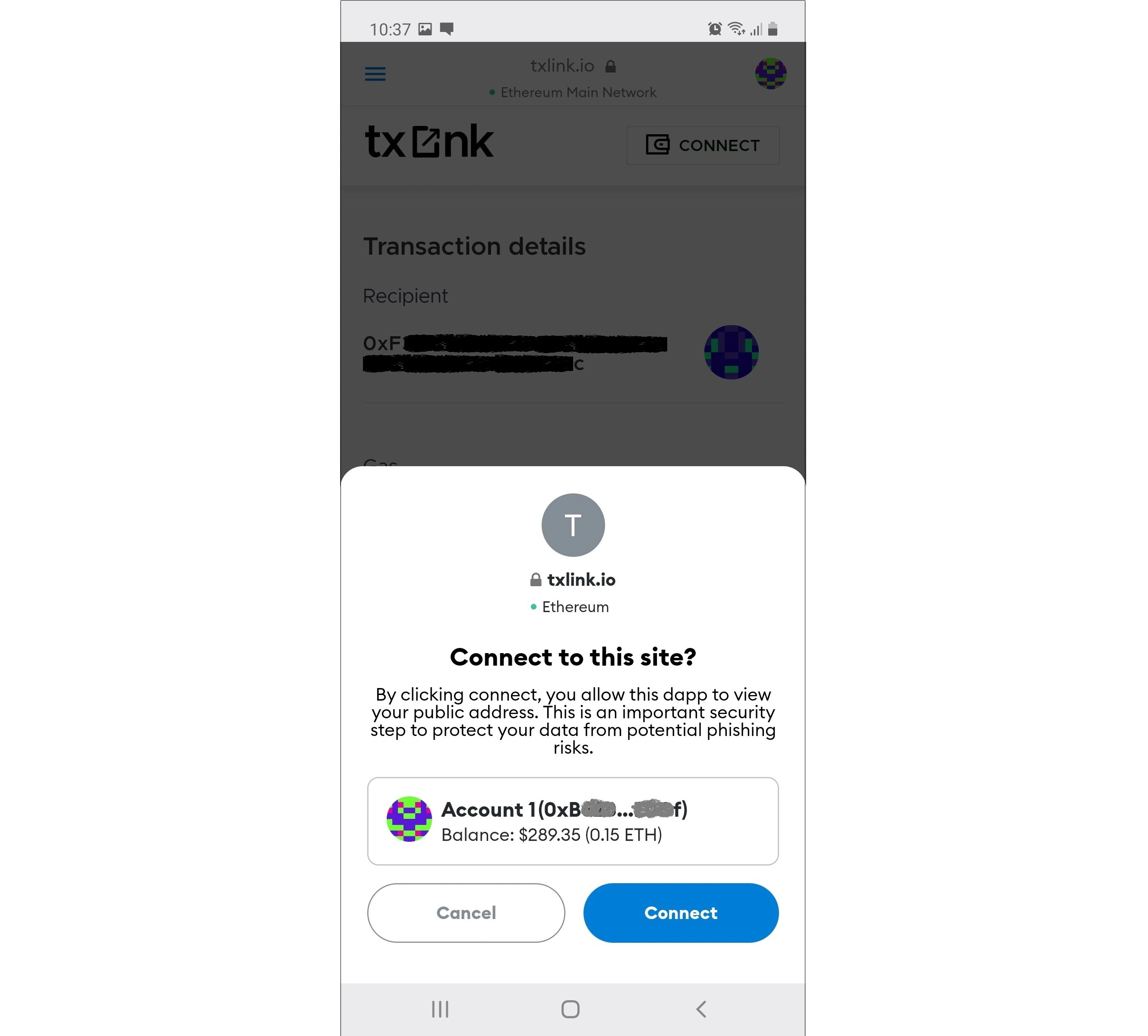 "Do you grant this site permission to access MATIC?" Click Approve to allow.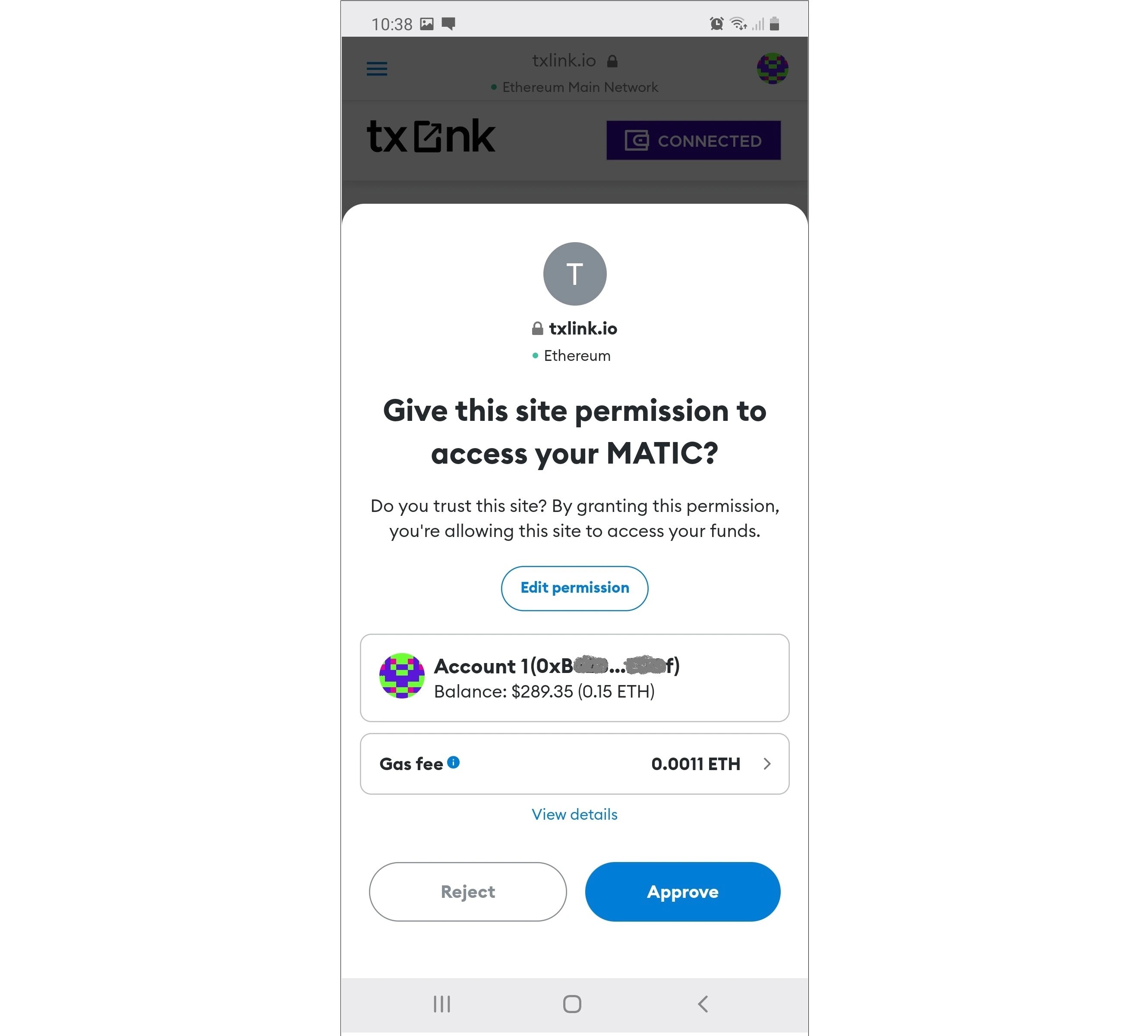 Select the amount of commission to pay for Gas. The higher the commission, the faster the transaction will be confirmed. Then click Save.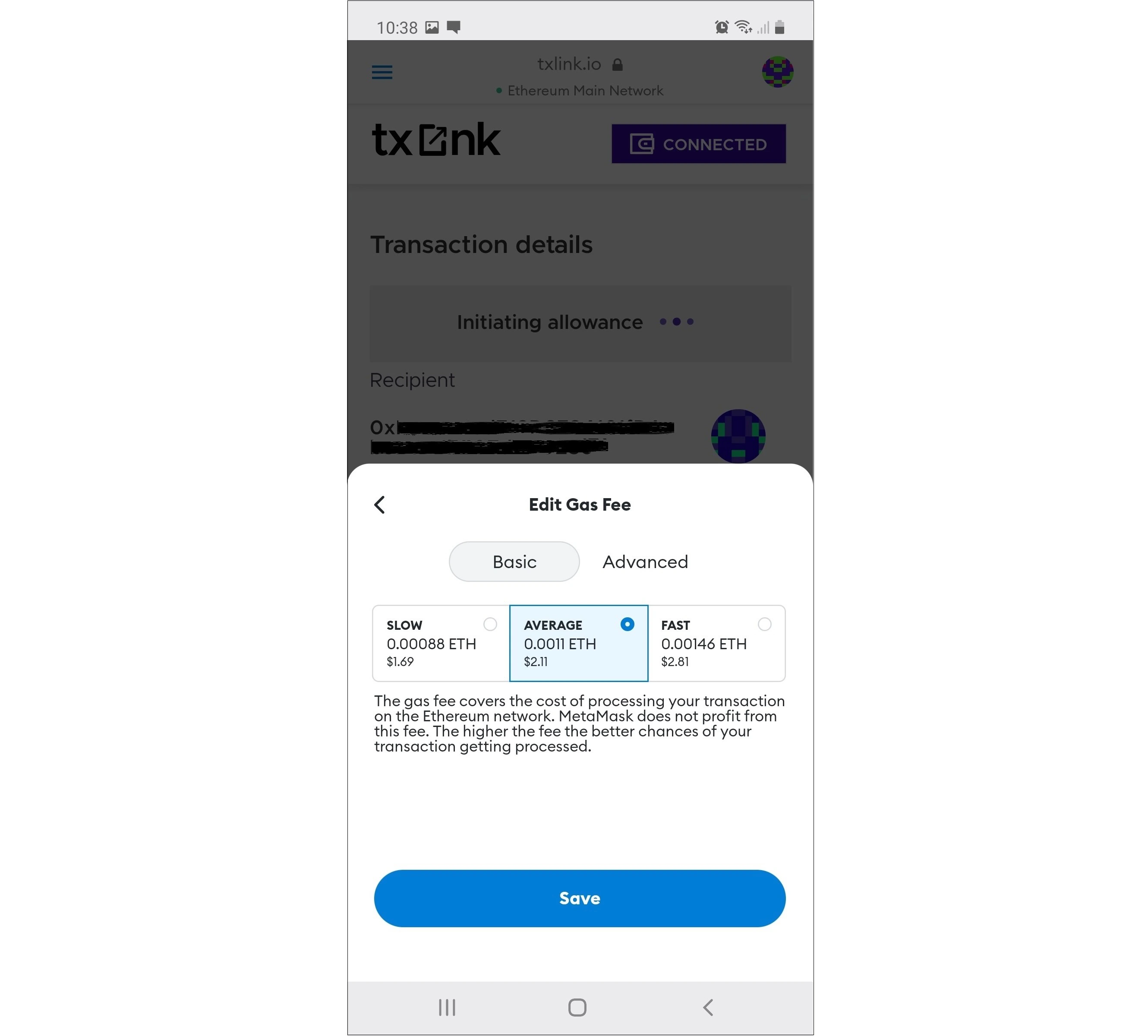 The transaction has been accepted. Wait for it to get completed.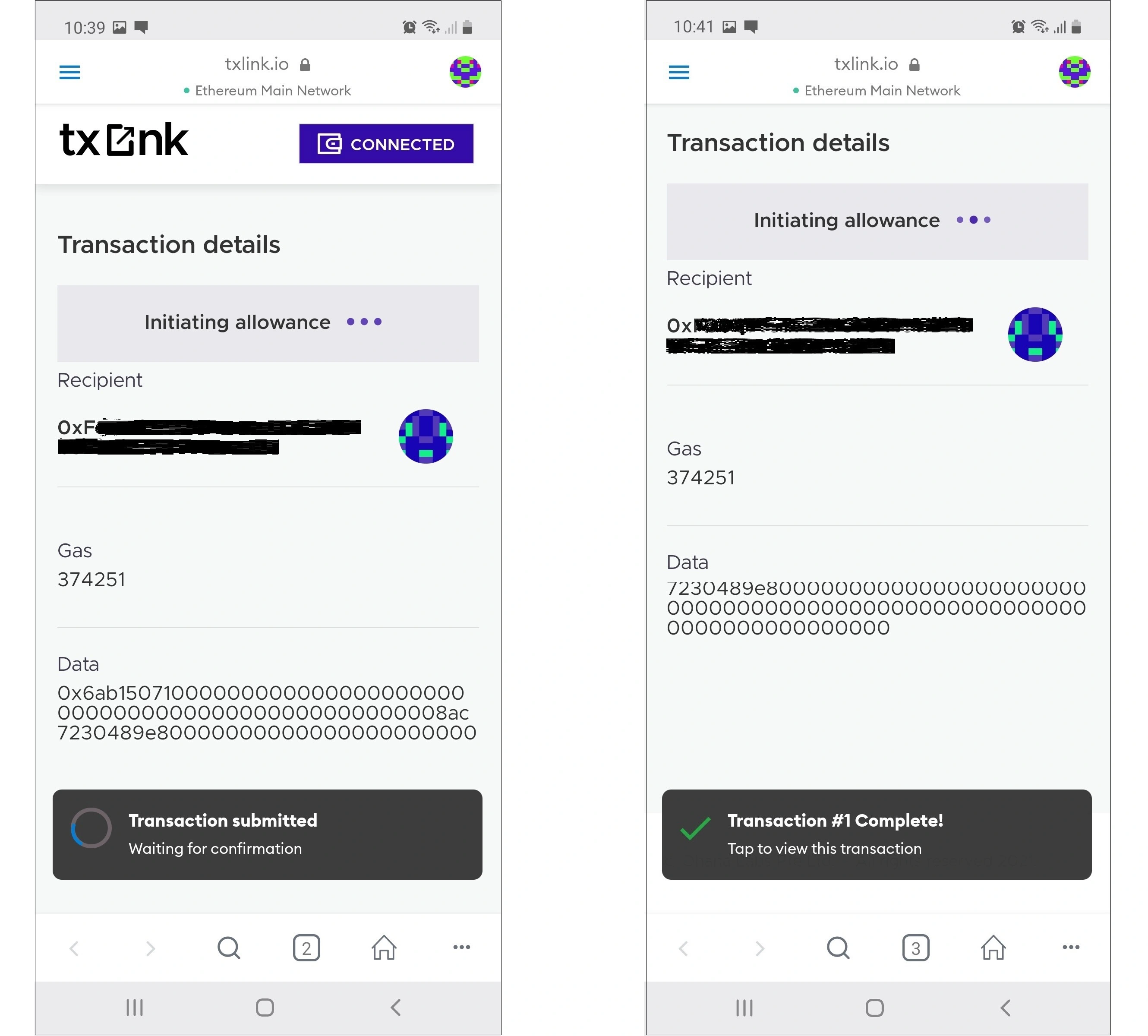 Now we need to make another transaction. Select the commission amount again and click Save.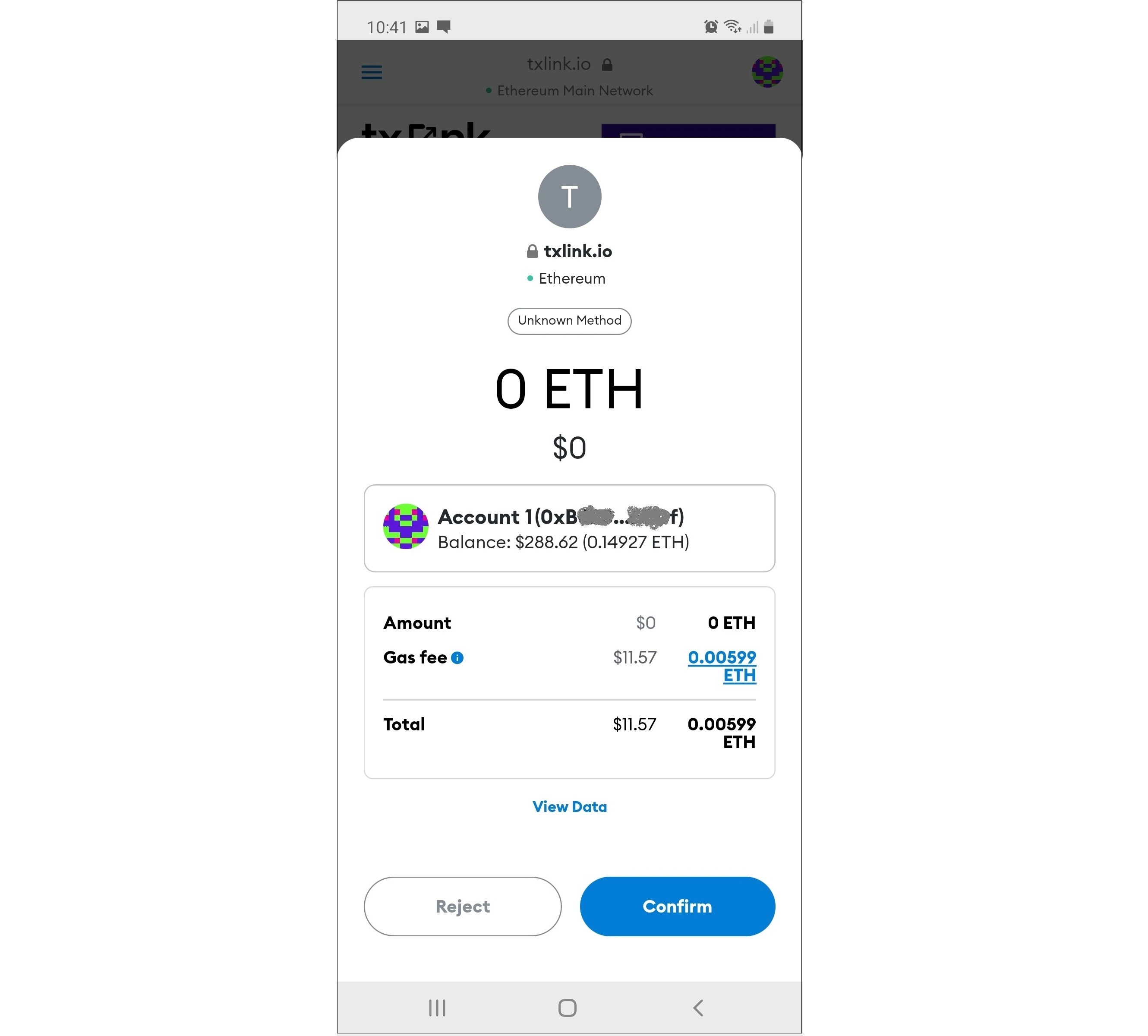 Wait for the confirmation of the transaction. As soon as miners add it to the blockchain, you will be credited with MATIC staking rewards.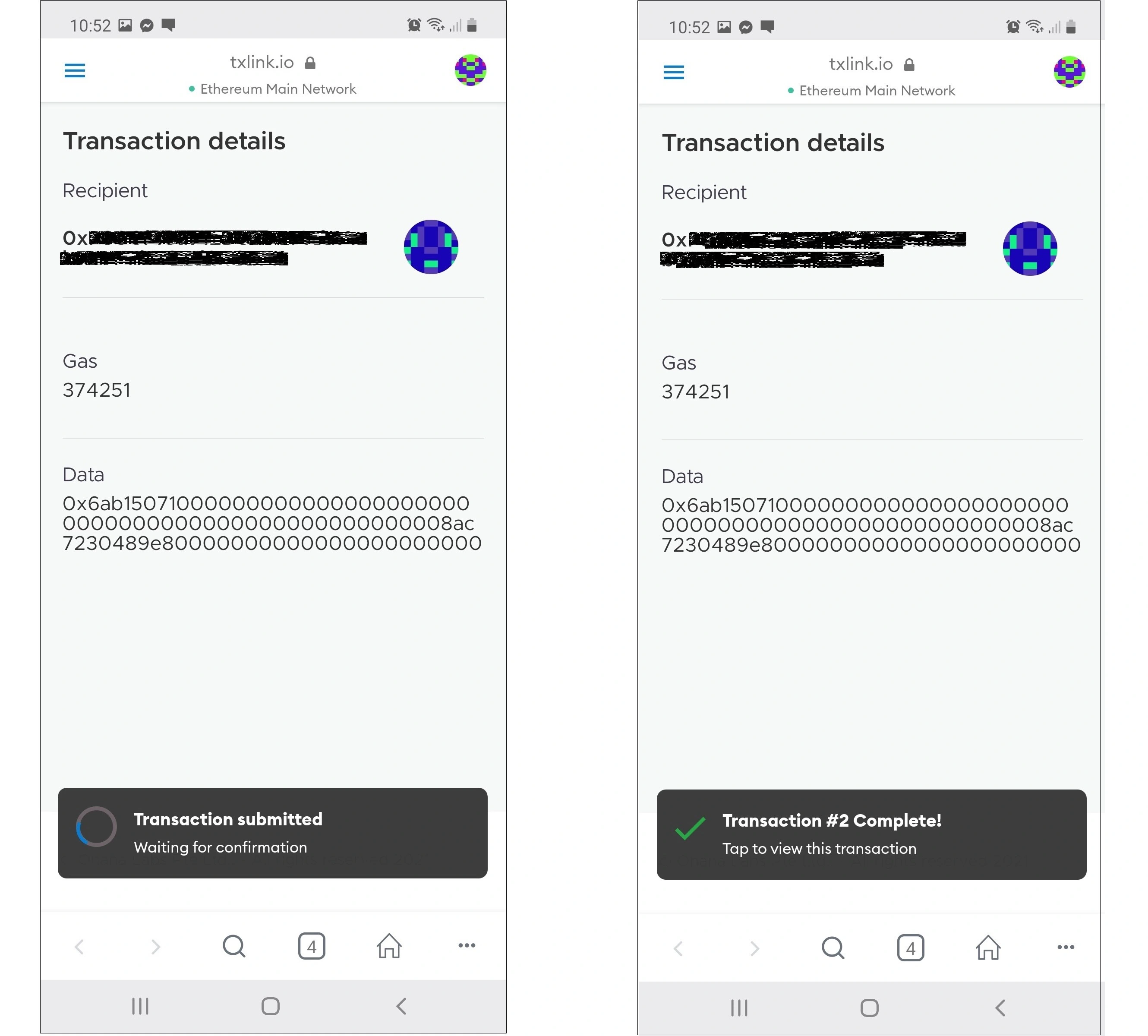 Transaction confirmed! You have successfully delegated MATIC tokens. Now you will start obtaining your rewards. The rewards are distributed when every checkpoint is submitted.
Do not forget to claim them from time to time, and to increase profitability.
Click on the Staking Assets.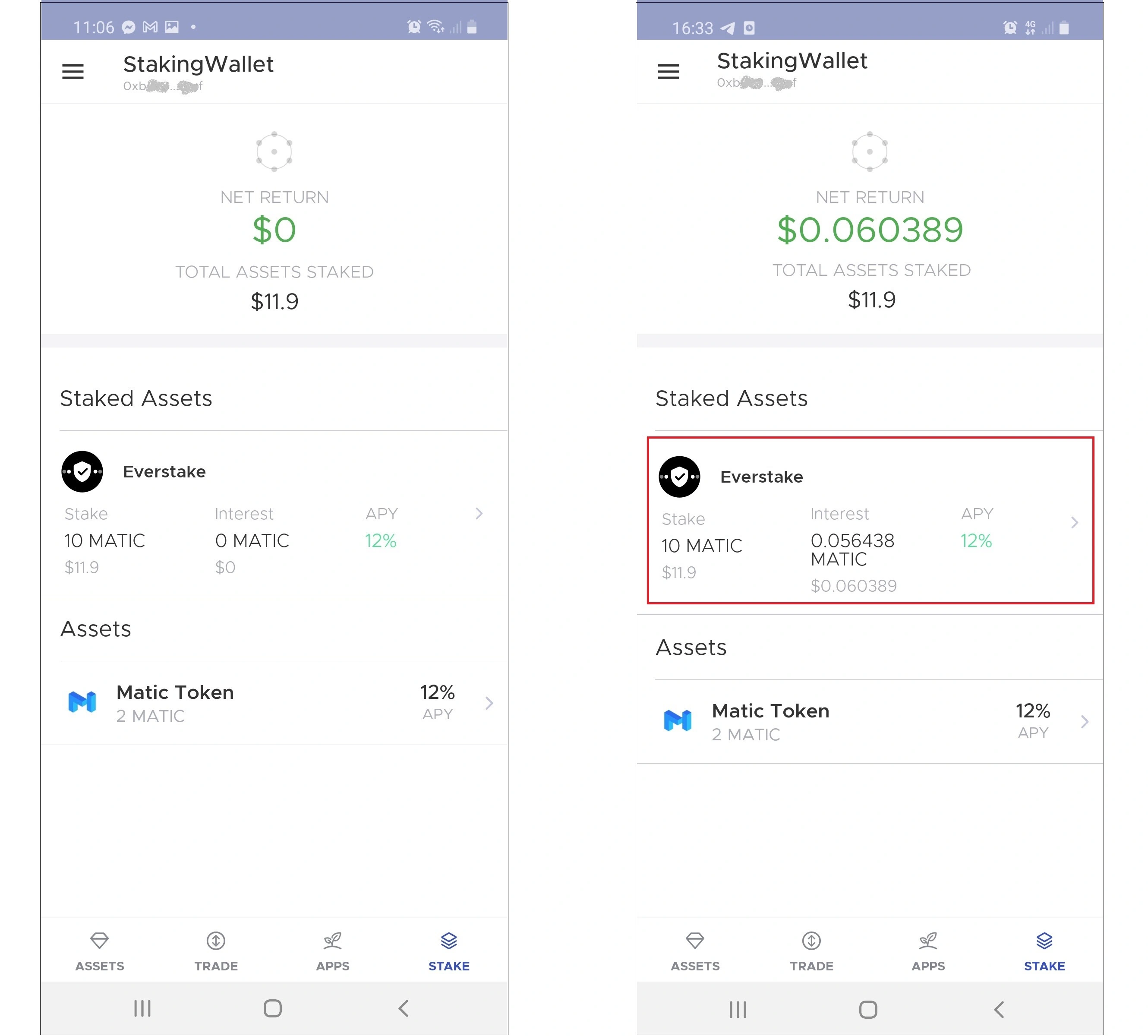 Then by clicking Сlaim you can get your rewards. Also here you can Unstake your assets.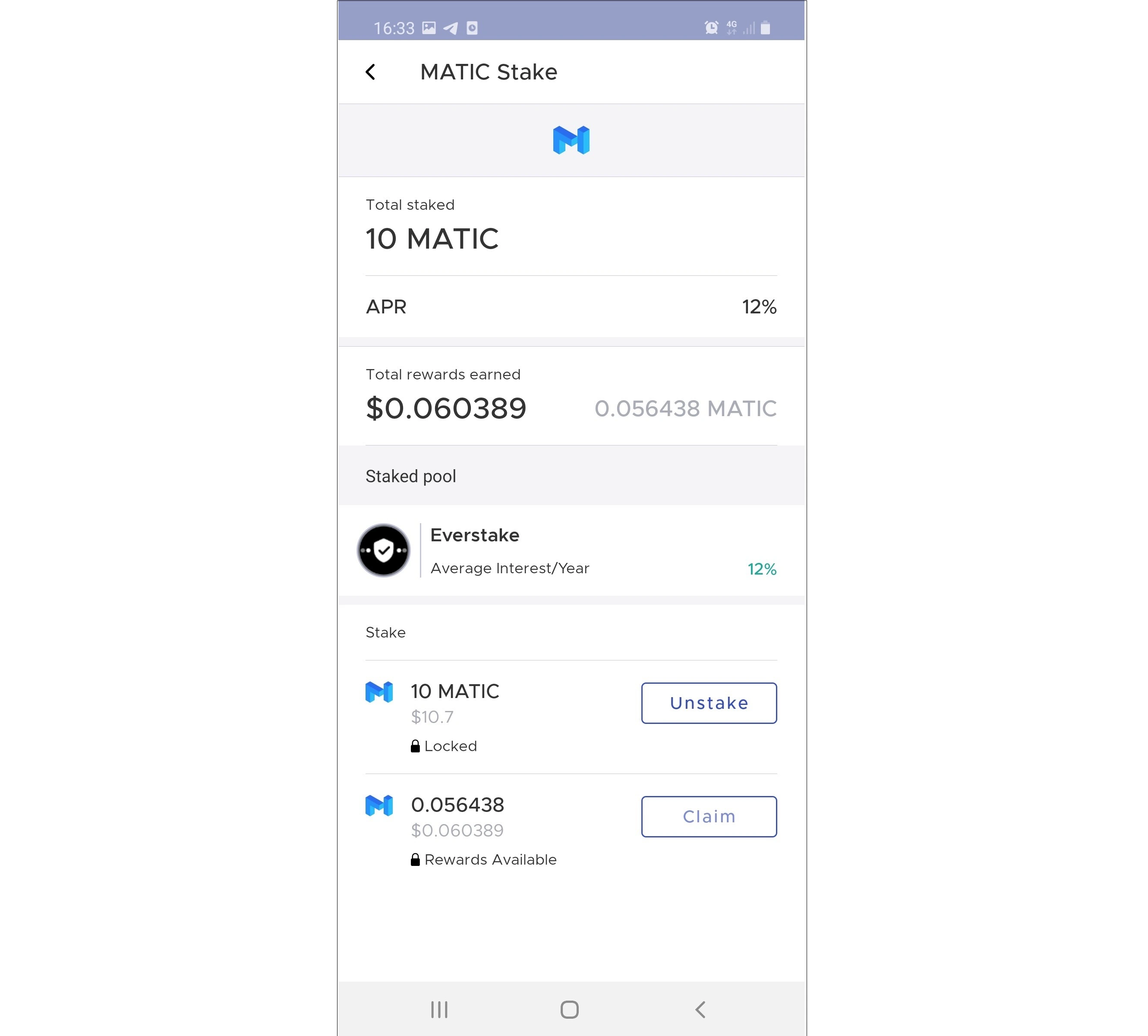 Now you know how to delegate MATIC tokens using Frontier mobile wallet.
Also, you can read another guide on staking MATIC:
How to stake MATIC in Polygon Staking Web using MetaMask Wallet
Subscribe to Everstake on social networks and stay up to date with the latest PoS blockchain updates!