Whenever it comes to cryptocurrency staking, the ease of use and security of a particular wallet is one of the most essential factors for users. Atomic Wallet solves these problems by allowing users to stake their digital assets easily while providing a good security level and multicurrency capabilities. In this material, you will discover a simple way of staking Tezos through the Atomic Wallet.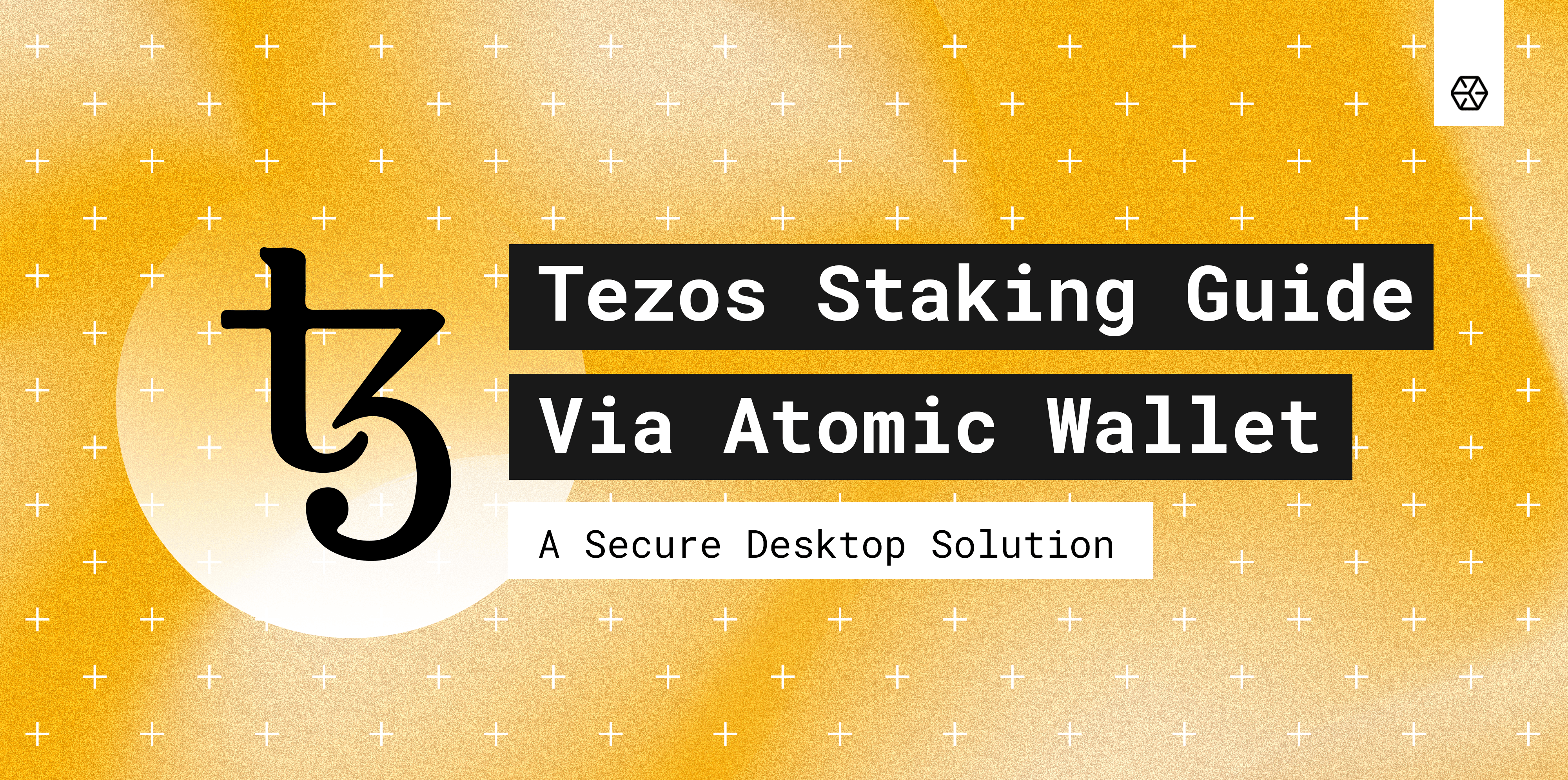 Actual Staking Process
Atomic Wallet is only available for such desktop platforms as Windows, macOS, Linux and it can be easily downloaded on the official website.
After you download and install the wallet, save the 12-word seed phrase in a secure place and choose the desired password which will be used for the local wallet access.
As with any good cryptocurrency wallets, your private keys are encrypted, stored locally and they don't get transferred to any third parties.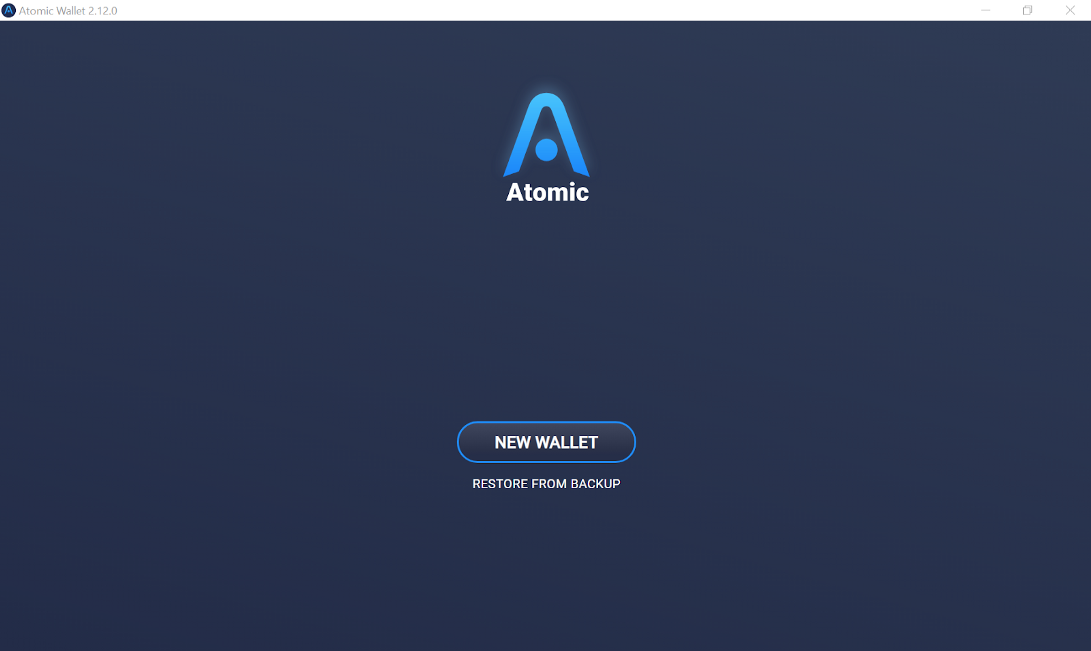 Once you proceed through all the steps required for wallet generation, you will get into the main menu where you have to choose the 'Staking' option from the list.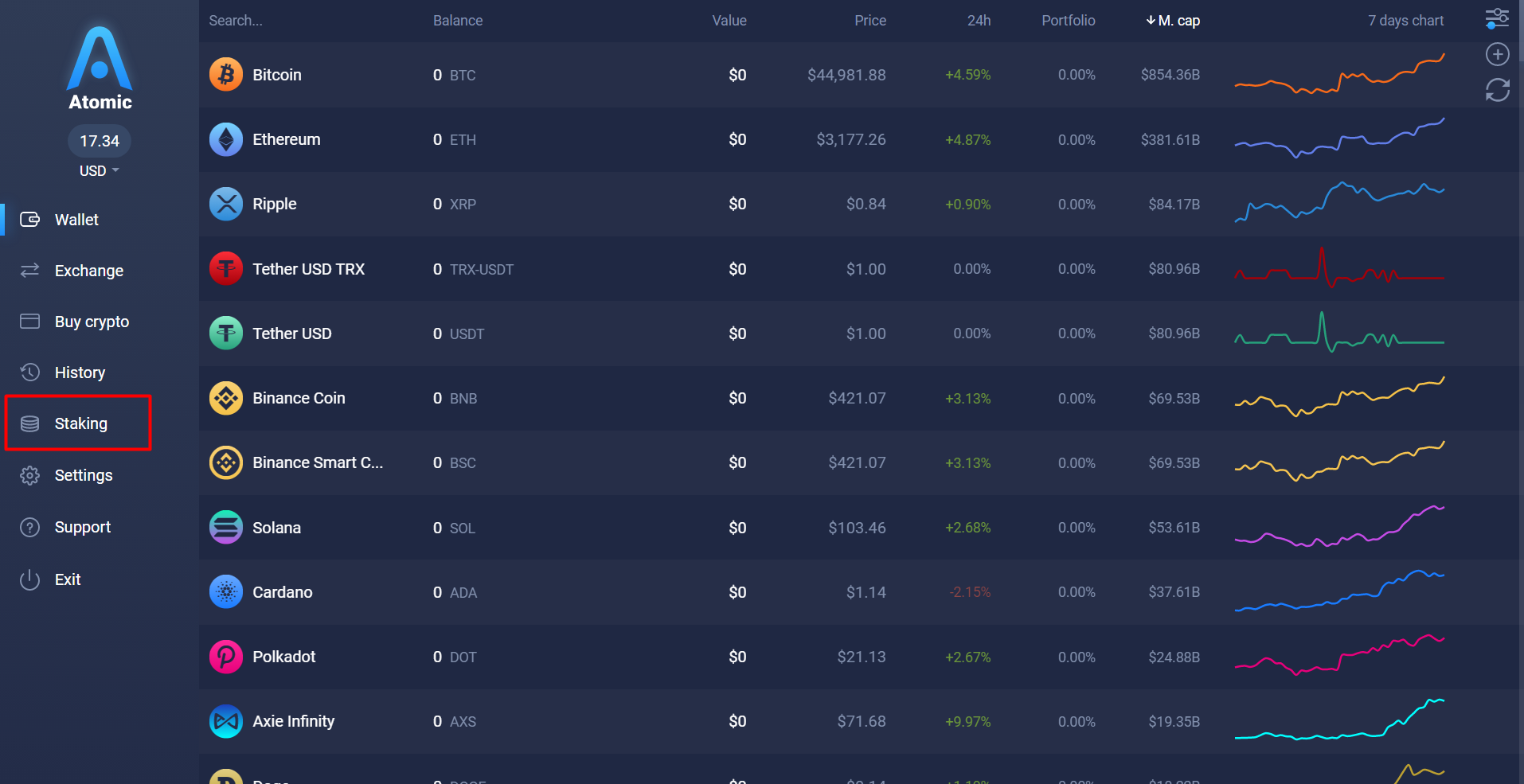 Then, find in the list Tezos and choose the asset.
After you open up the Tezos menu, simply click on the 'Choose baker' button and proceed further.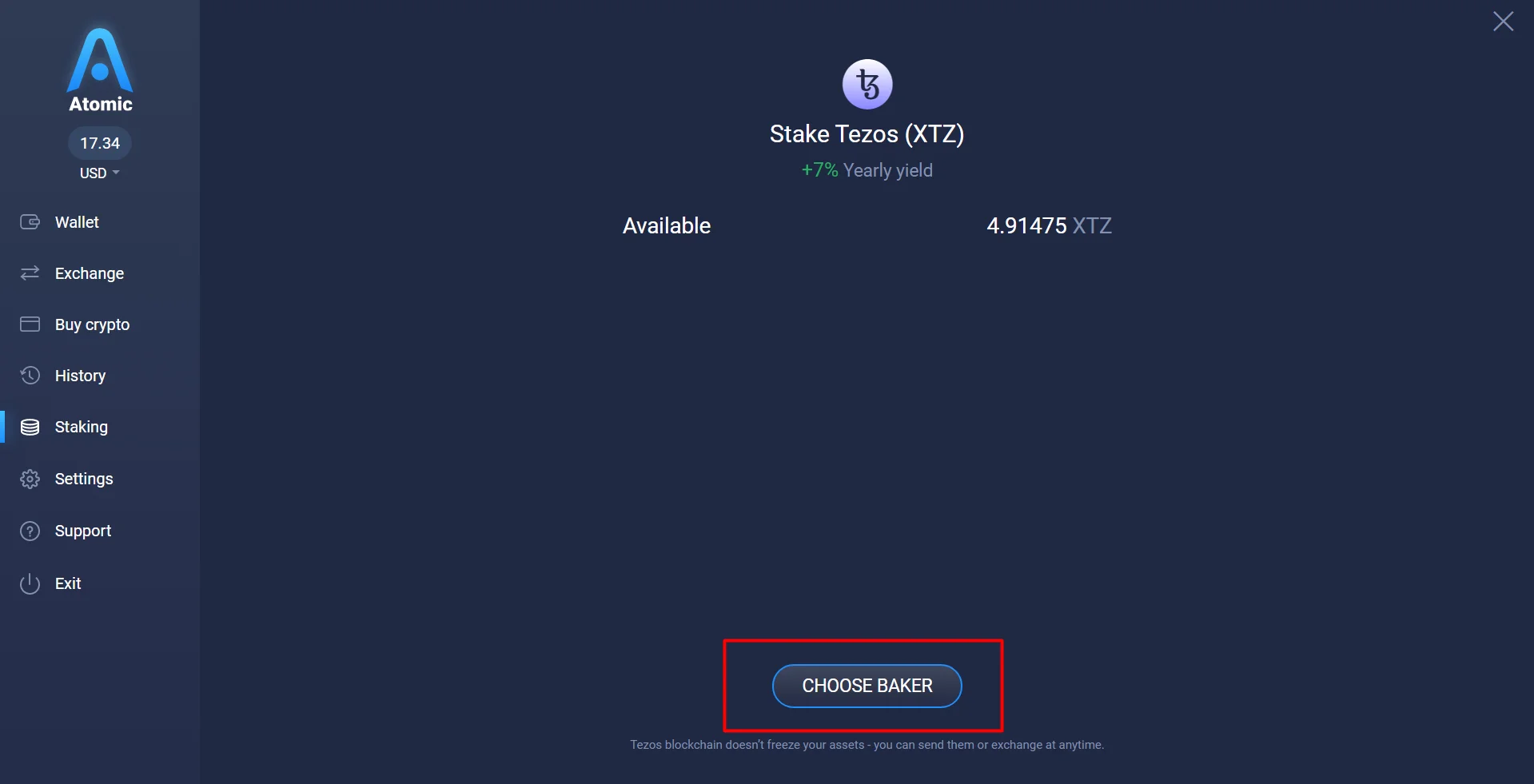 In the list of Tezos bakers choose 'Everstake', one of the most secure, reliable and popular Tezos bakers. Then click 'Stake' button.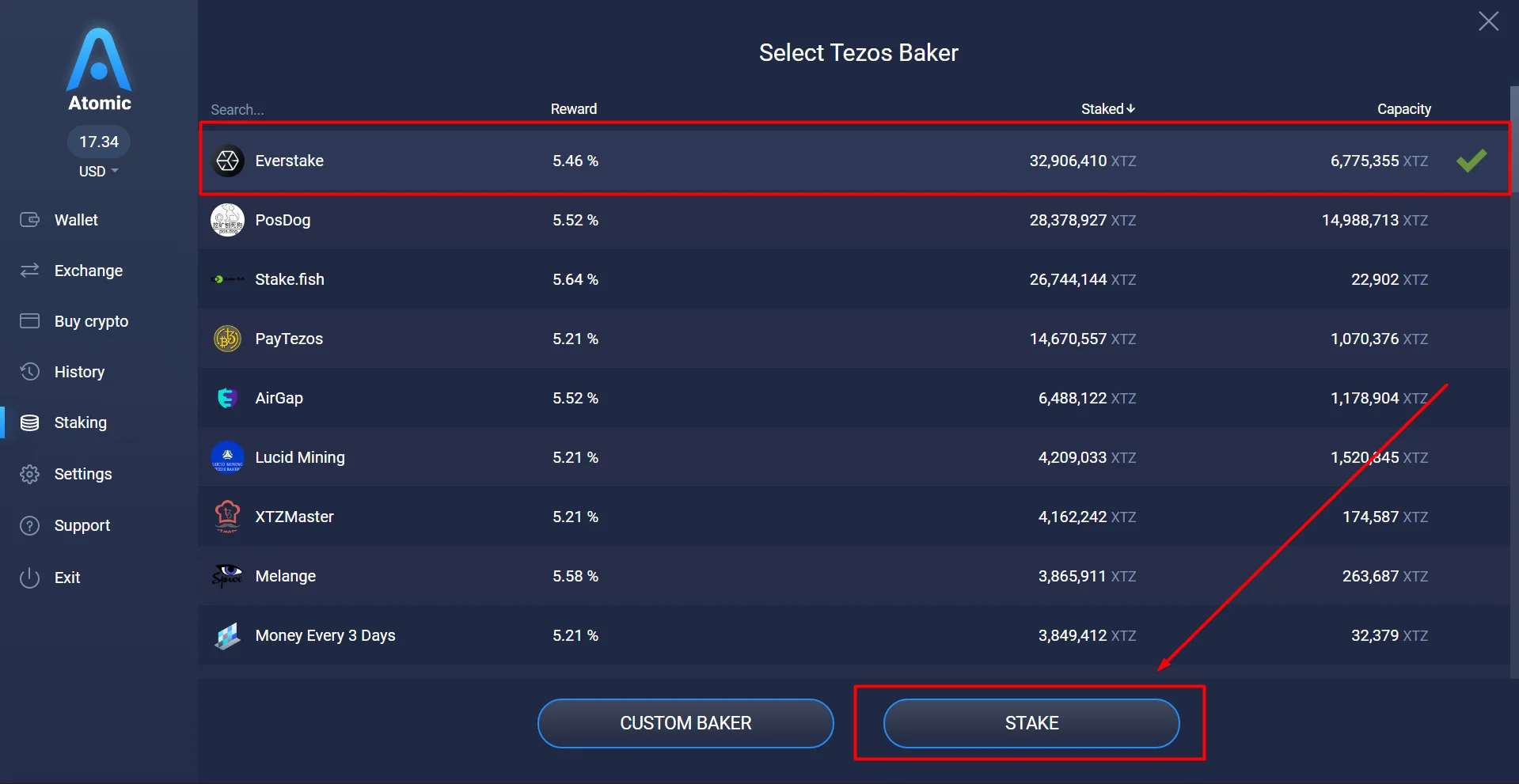 On the opened tab write your wallet's password to confirm the staking transaction and click 'Confirm'.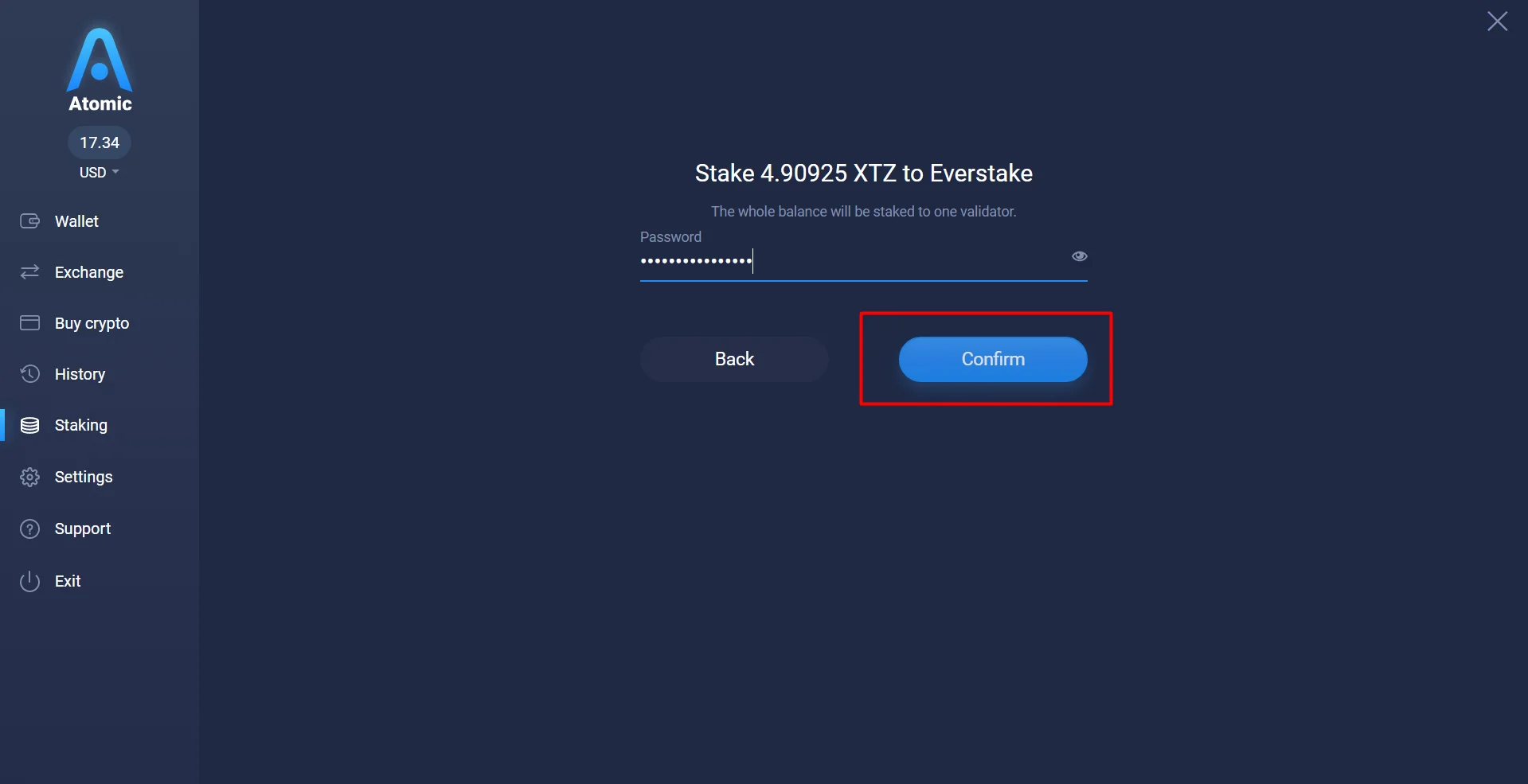 Finally, you'll see this tab in case of success.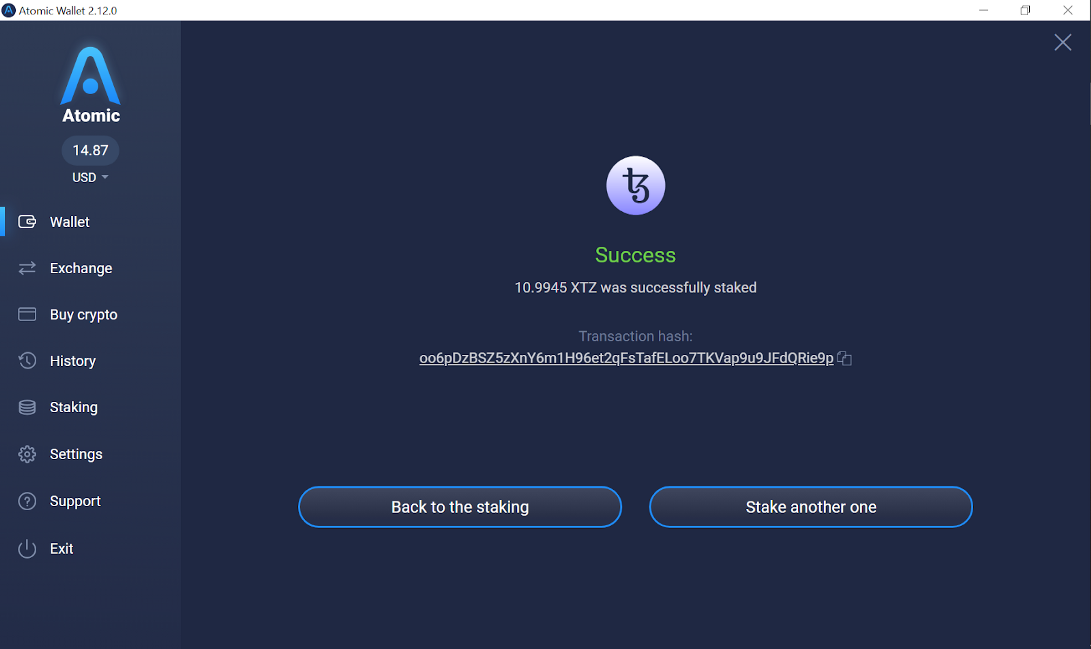 Now your XTZ is finally staked, and since there are no network lock-up periods for staked Tezos, you can freely use your XTZ for any financial operations.
Name: Everstake
Address: tz1aRoaRhSpRYvFdyvgWLL6TGyRoGF51wDjM
Fee: 10,9%
Reward frequency: every 3 days
To acquire more information and monitor your statistics please refer to our Tezos page on our official website.
* * * * *