Back to all posts
What Is CELR and How to Stake It?
2022-06-14 16:02
Interoperability is a significant concern for every cryptocurrency adopter, as it is about interacting with tokens, DeFi, GameFi, NFTs, and so on across multiple blockchains. Most of these blockchain networks operate in absolute isolation, thus creating a pronounced need for more interoperable blockchain protocols.
This is where Celer Network comes into play. Celer is one solution that bridges the gaps between different blockchains: it's a blockchain interoperability protocol that enables users to interconnect and interact with 30+ leading blockchains.
Imagine deploying multiple isolated copies of smart contracts on different blockchains to achieve interoperability. Instead, Celer achieves seamless multi-blockchain interoperability by pairing the smart contracts of the State Guardian Network (SGN), a Tendermint-based blockchain, with the smart contracts of multiple chains.
The Celer Network enables developers to access efficient liquidity utilization, coherent application logic, and shared states. It also allows users to earn a two-way passive reward when they stake the network's protocol token, CELR.
This post covers the details of staking CELR on the Celer Network.
What Is CELR?
CELR is the Celer Network's protocol token, ensuring the economic security of the Celer Inter-Chain Message when staked on the State Guardian Network (SGN). Stakers can earn a portion of the transaction fees from cBridge amid the staking rewards they gain.
Getting Started with Staking CELR
You need a crypto wallet to get started. If you already have one, ensure it is logged in on your device and then proceed to Celer SGN Staking Website. Otherwise, create a wallet before proceeding. For the purposes of this guide, we'll be using Metamask.
Connect Your Wallet and Start Earning
Proceed to

Celer SGN Staking Website

. Click

Connect Wallet

at the top right corner of your screen.

Select your wallet from the pop-up menu. This will automatically connect the selected wallet to the Celer Network.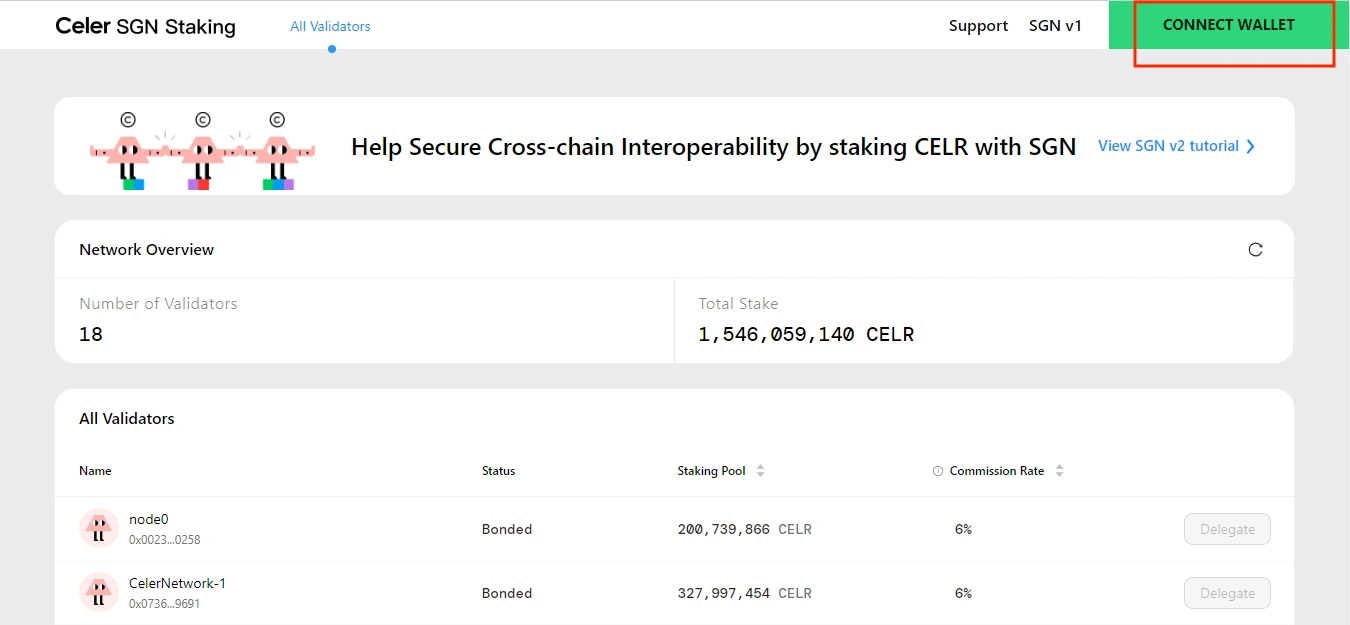 Top Up Your Wallet with the CELR Token
You can Buy the CELR token directly from numerous cryptoexchanges — a full list is available here. You'll have to Connect your crypto wallet to the exchange of your choice.
You can also Swap any stablecoin for CELR. To do this, Import the CELR token contract into your wallet:
Click

Wallet

, then

Import Tokens

.

Using the search button,

Search

for CELR or the Celer Network token and

Import

.

Alternatively, you can copy the CELR contract address from EtherScan and paste it into the

Token Address

box under the

Custom

token menu.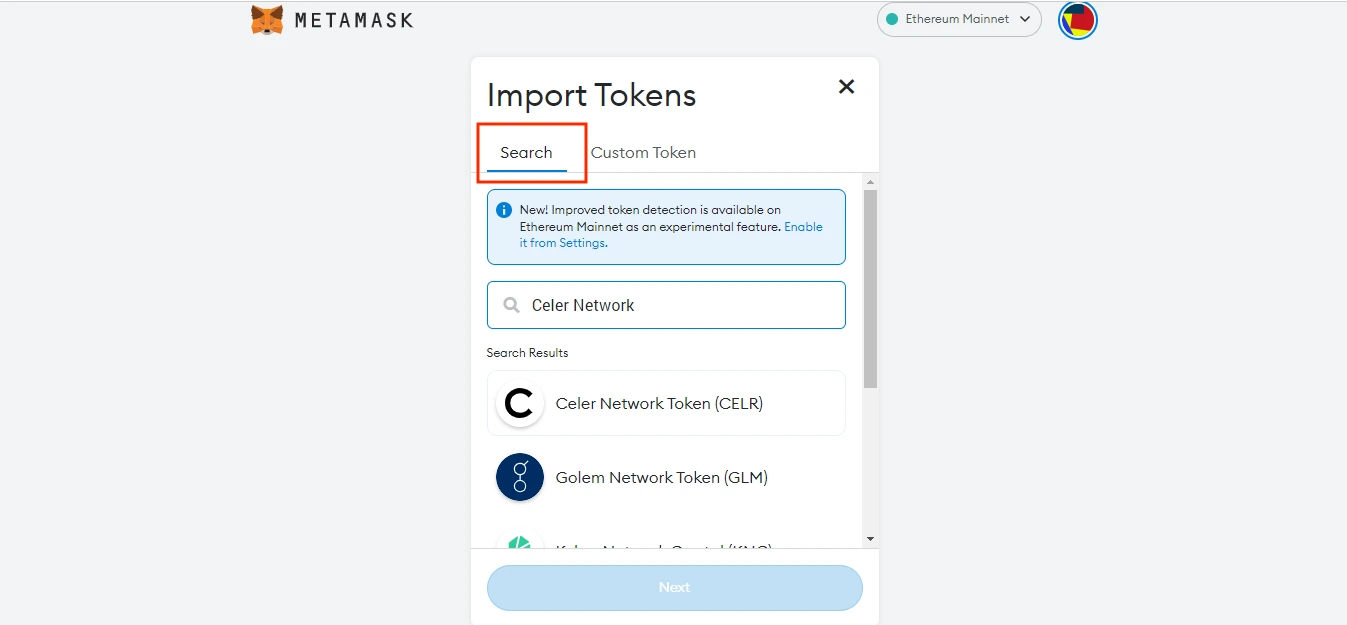 Next, click on the imported CELR token contract and select

Swap

from the top menu.

Enter the amount of ETH you want to swap for CELR.

Then click

Review Swap

to proceed.
In the Advanced Options beneath the Review Swap button, ensure you use the appropriate slippage tolerance for any transaction.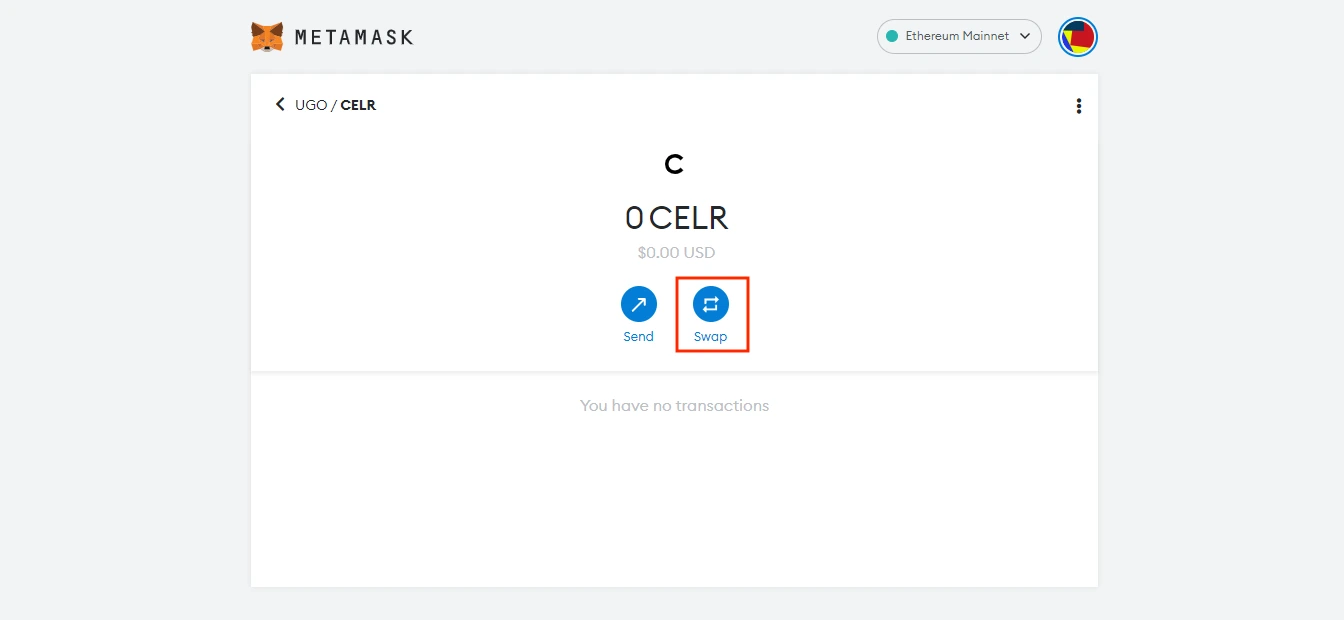 Proceed to the Celer Network to start staking.
Staking CELR
Staking allows you to earn passive rewards without selling your CELR. For example, from the list of available validators on the Celer Network, you may choose to stake your CELR token with the Everstake validator. By doing this, you earn a portion of the transaction fees from cBridge and your staking rewards:

Type in the amount of CELR you want to stake and click

Permit

to stake your CELR

. Click

Confirm

when prompted to confirm the transaction, then

Delegate

to approve.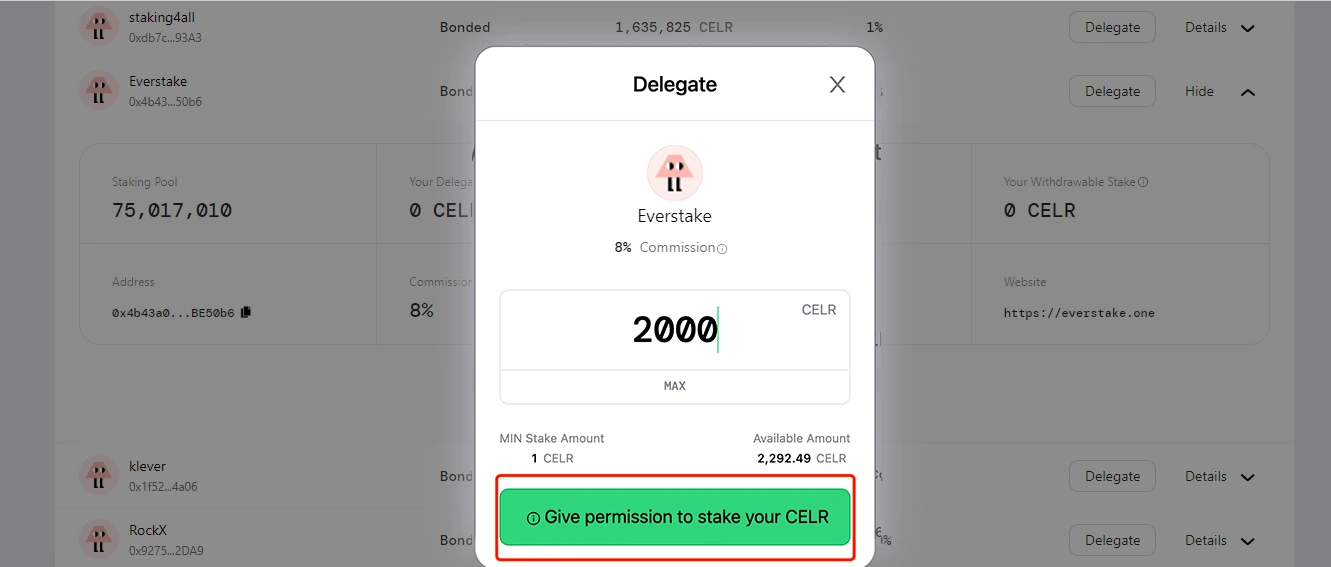 Once approved, a pop-up will appear on your screen with the message "Delegation Completed," which means that you have completed the staking. Note that it may take some time to show in

My Rewards

.

Click the expand button next to Details

to check your delegation details.
Staking Providers
There are 19 validators currently on the Celer Network. Validators are responsible for voting on, verifying, and maintaining transaction records. For the purposes of this guide, we've used Everstake, the biggest decentralized staking provider running over 8,000 nodes for 50 blockchain networks. Everstake has 100 validators with a stacking pool of 75,017,010 CELR and charges a commission rate of 8% on the Celer Network.
Claiming Staking Rewards
Unlock your staking rewards to claim them:
Click

Unlock

.

Then click

Claim

on the pop-up screen to confirm the pending transaction.

Alternatively, navigate to

Claim

in the

My Rewards

menu to claim rewards.
You can always check the status of your claim on SGN or Etherscan. Note that it takes a few minutes for the transaction to complete on Ethereum.
Claiming Transaction Fees from cBridge
Navigate to the

My Rewards

menu and click the

Claim Fee Rewards

pool-based bridge next to

cBridge Transaction Fee

. A pop-up showing the rewards you can claim on different chains will appear.

To claim fee rewards on any single chain, click the button next to that chain.

To aggregate and claim all fee rewards to a specific chain and claim them, click

Aggregate & Claim

.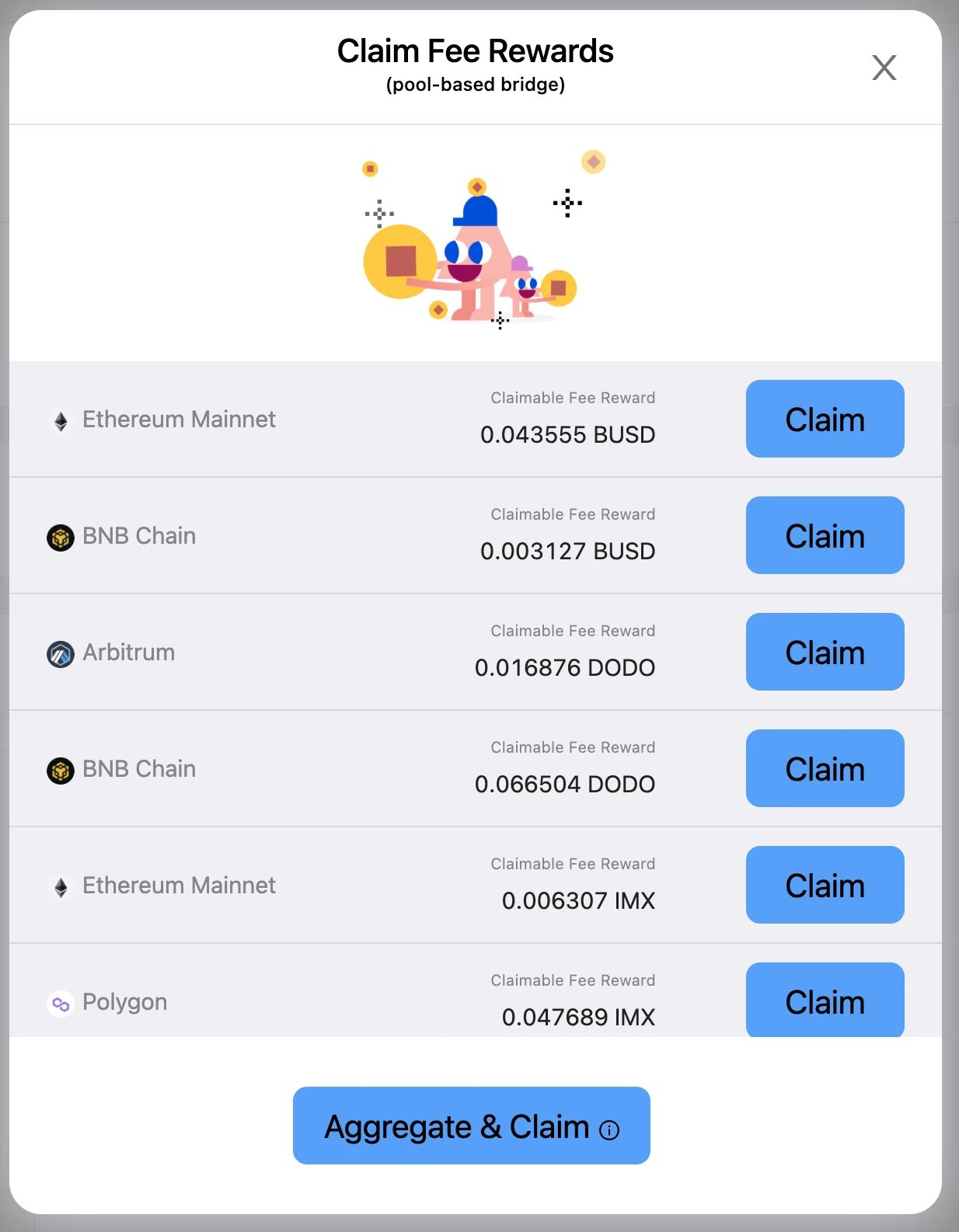 Withdrawing Your Stakes
To withdraw your stake, you have to unbond them first. The unbonding process may take around seven days to complete.
Go to

My Rewards

,

My Delegations,

and click the

Unbond

button.

Alternatively, expand on a validator from the

All Validators

screen, find and click the

Unbond

button to continue.

Next, enter the amount you want to withdraw, then click

Confirm

.
A pop-up will appear to tell you when your stakes will become withdrawable.
Go to

My Delegations

to see the amount of the stake released. After unbonding, your stakes will move to

Your Withdrawable Stakes

.
To move them to your Metamask wallet, click

Withdraw

and confirm the transaction on the pop-up.

Now, you can check your Metamask wallet to see your rewards.
Note: It may take a few minutes for the funds to display in your Metamask wallet.
Find out more about staking in Everstake's blog.