Back to all posts
What is Chainlink and why is this blockchain platform so interesting?
2020-07-21 18:39
Every fintech project faces a number of difficulties and challenges, that not only require huge expenditures and efforts but sometimes are impossible to overcome without assistance. Support from partners is an important part of any project development, regardless of how long the company has been on the market. Today we will talk about the Chainlink project and what role Everstake plays in the development of this platform.
What is Chainlink?
Chainlink is a blockchain platform aimed at protecting against unauthorized access during data exchange necessary for working with complex smart contracts. The Chainlink solution provides advanced data protection not only inside the blockchain but also outside it.
The Chainlink blockchain network consists of special nodes called oracles. In order for the network to function correctly, it is necessary to ensure not only the correct operation of smart contracts but also the reliability of the data sent to them. A decentralized network of oracles compares input data from different sources with each other, and then sends it to a smart contract. This results in a higher accuracy of incoming data, which is sometimes difficult to check in a centralized system. In addition, this eliminates data fraud. Chainlink oracles serve as a reliable bridge between data providers and their consumers.
Chainlink prospects
With a smart contract, customers will get the best result provided by Oracle on the Chainlink network. This allows you to filter out unreliable or inaccurate data and helps make the Internet cleaner in terms of data. The disparity of data is a big problem for many companies: it becomes difficult to collect it, and the result is not guaranteed. This global problem is solved by the Chainlink platform.
The project has already helped such large companies as Google, Gartner, Binance, AAVE, and many others. Chainlink Data Feeds are live on Ethereum mainnet and a number of EVM (Ethereum) chains. Recently, the Chainlink platform has also started providing its services on other blockchain networks such as Solana and Terra. In the future, it is planned to expand the infrastructure further and add other blockchains. Chainlink has partnered with Swift, Gartner, and IC3 and was the first to occupy this niche, creating a network of reliable oracles that will provide it with a high advantage in the future.
What role does Everstake play in this?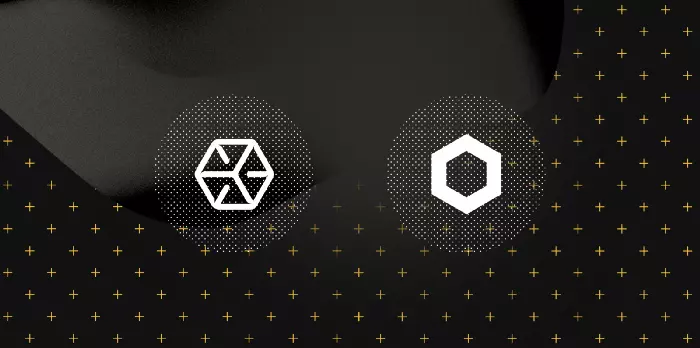 Everstake deployed its own Oracle node within the Chainlink infrastructure. The more nodes involved in supporting the network, the more secure it is, and the information processed becomes more accurate. Thus, the Everstake team contributes to the development of the ecosystem and together with Chainlink creates a secure environment for financial transactions on the blockchain.
We are happy to inform you that Oracle Everstake is already processing transactions for Chainlink on Ethereum, Harmony, Solana, and Terra. We are not going to stop there and will continue to support and help the project's infrastructure to improve.
The Everstake team consists of experienced experts in the field of blockchain and cybersecurity and has many successfully launched services, which you can read about in the company's blog. Subscribe and stay updated on our blog, social media channels, and on the Everstake website.
* * * * *