Back to all posts
Neo N3 Voting Guide: How to Earn More Rewards with O3 Wallet
2022-01-26 11:16
Neo's unique dual token mechanism separates the rights to govern and the rights to use the network. It also provides a means of acquiring the tokens needed to pay transacti on fees.
Every new block, 5 GAS tokens are minted and split between 3 groups:
10% goes to Neo Token Holders

80% goes to Voters

and another 10% goes to Council Members
As you can see, Voters receive the biggest share of Gas tokens. Voting on NEO N3 is hugely beneficial as it allows you to earn much more rewards, than if you simply let your NEO tokens sit in your wallet.
Can anyone become a Voter and passively receive much more GAS rewards? Yes! And it takes less than 5 minutes. Just follow these simple steps:
Installing O3 Wallet
In this guide, we will be using the O3 Wallet to vote, so let's install the wallet app first. Here's how to do that: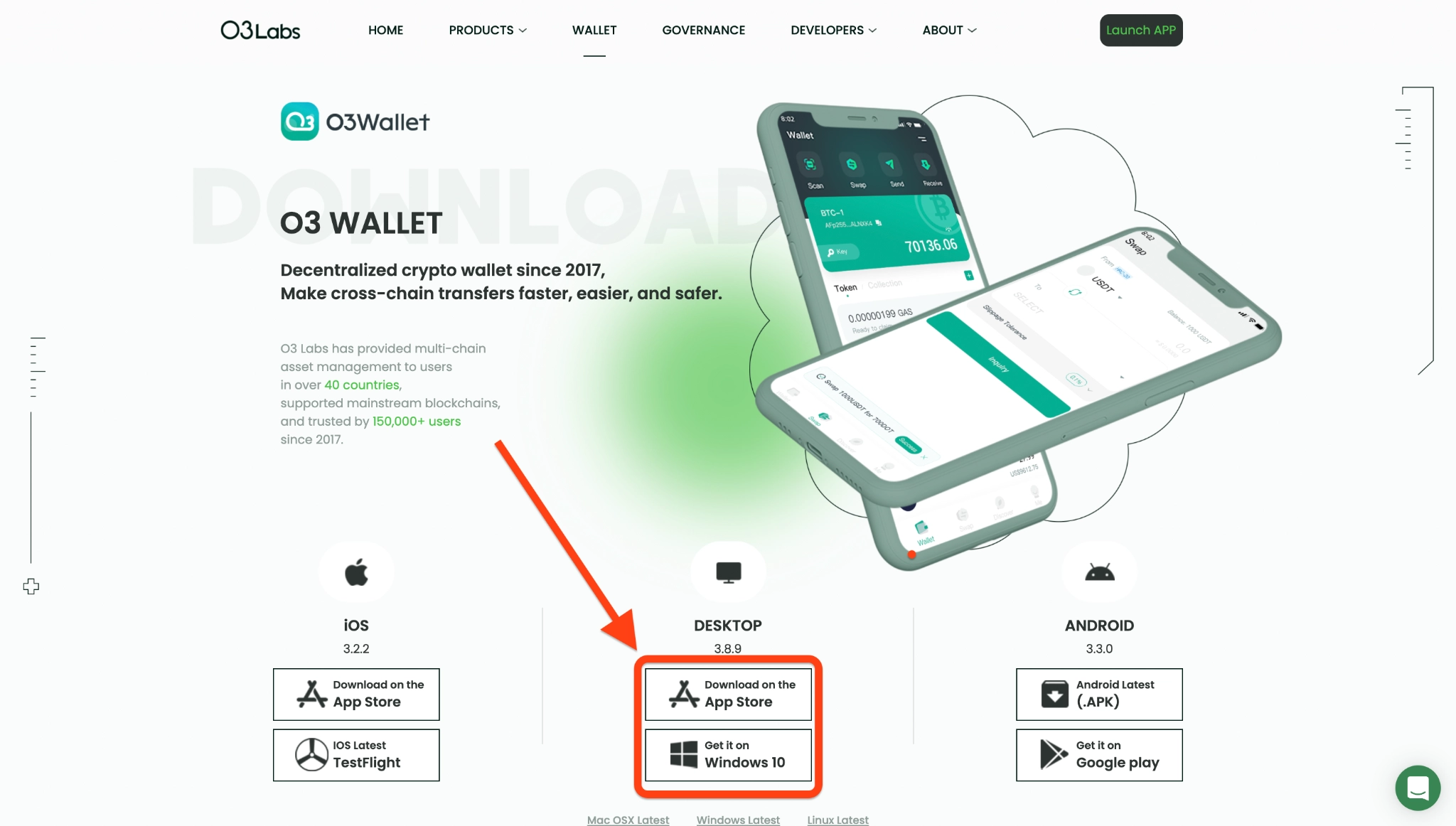 1. Go to O3 Wallet and click "Download on the App Store" if you're on a Mac or "Get it on Windows 10" if you're on a Windows PC. It will redirect you to either Store, where you can safely install the app.
2. After installation, open the app and click "Create New Wallet" or choose one of the importing options if you already have one.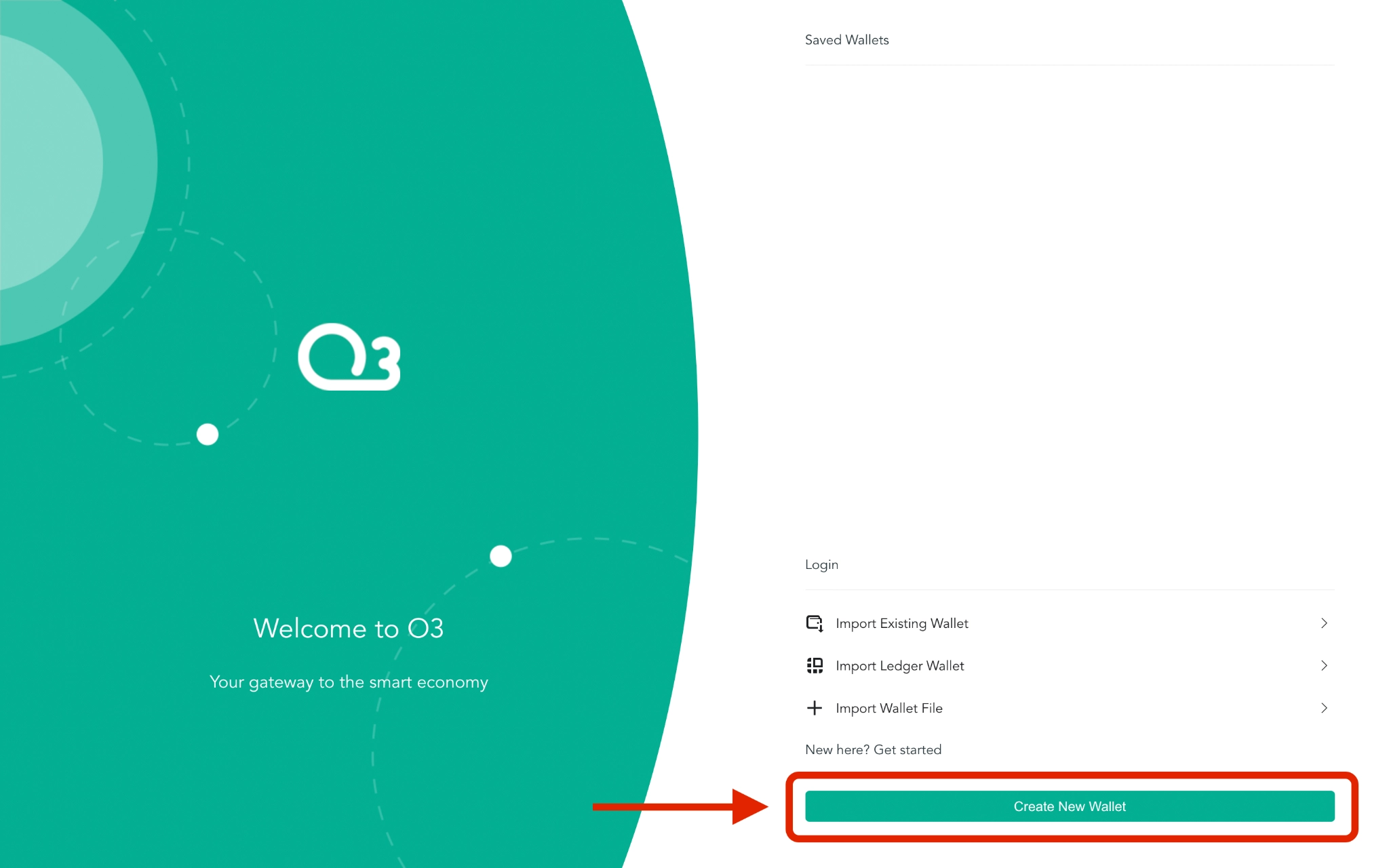 3. Pick Neo N3 from the available networks and click "Next"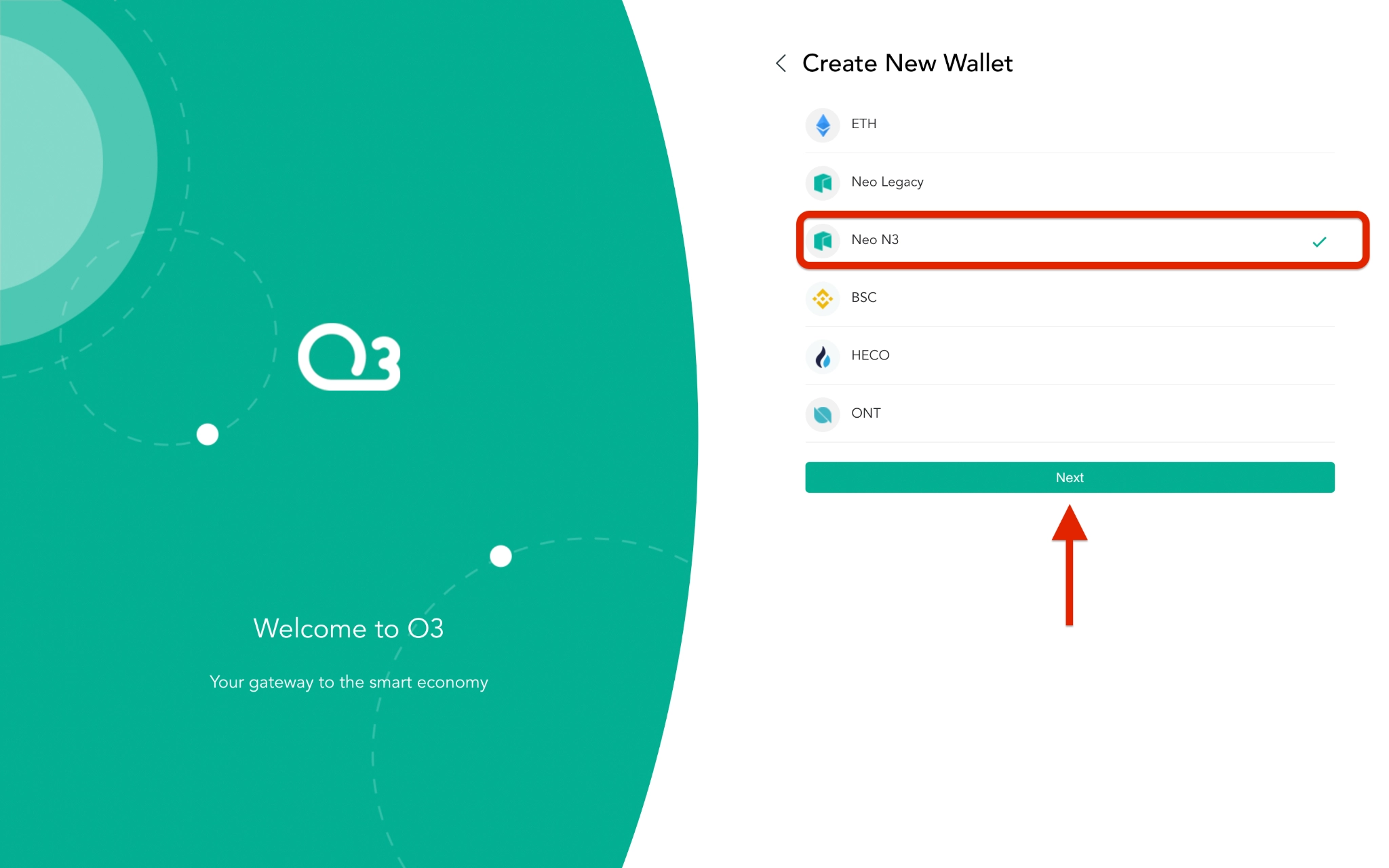 4. Name your wallet and set up a passphrase, which will later be used to access your wallet and sign transactions.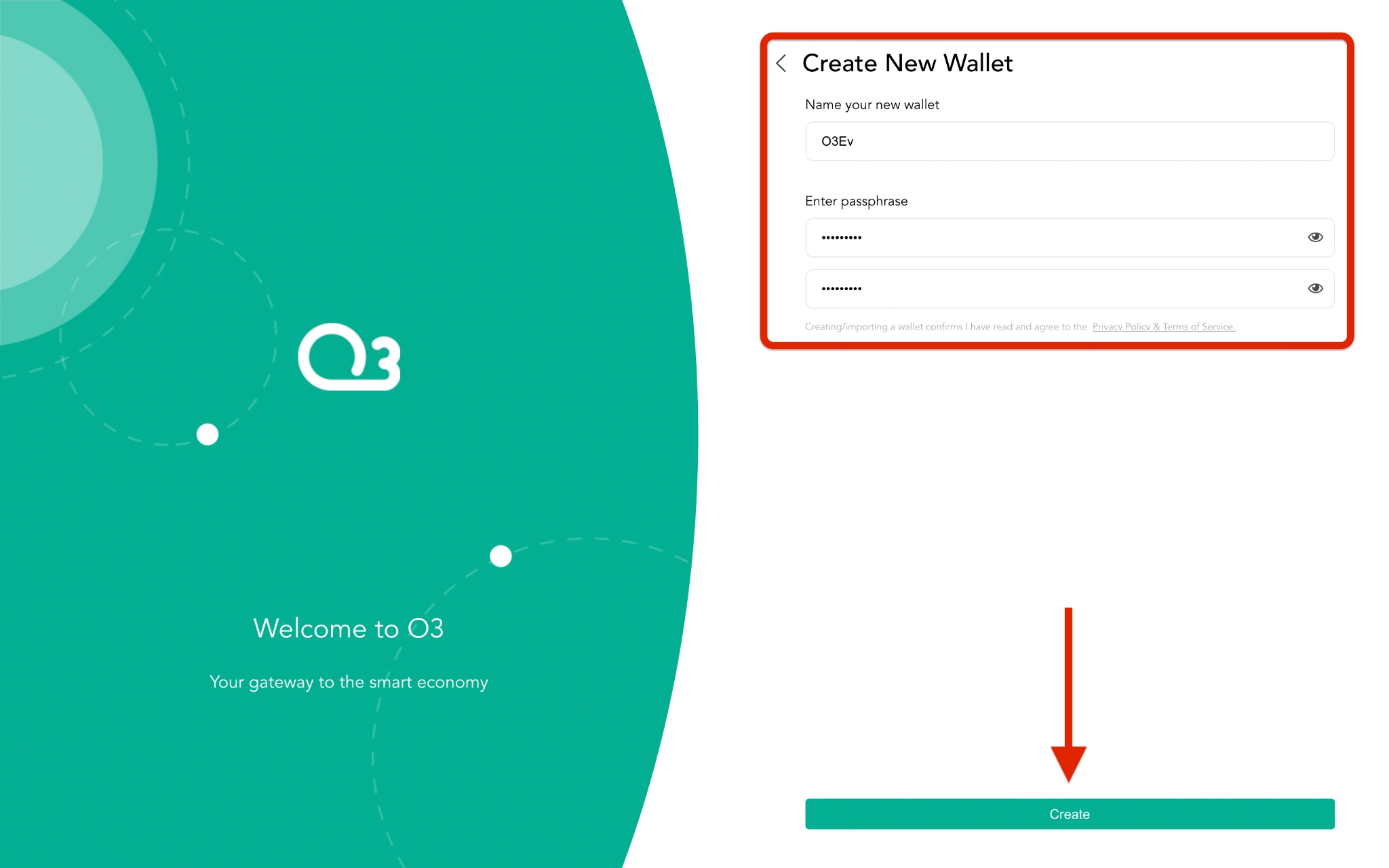 5. O3 Wallet will offer to backup the private key. We recommend doing it immediately as this key is crucial to accessing your Wallet in the future. But there's also an option to buck it up later.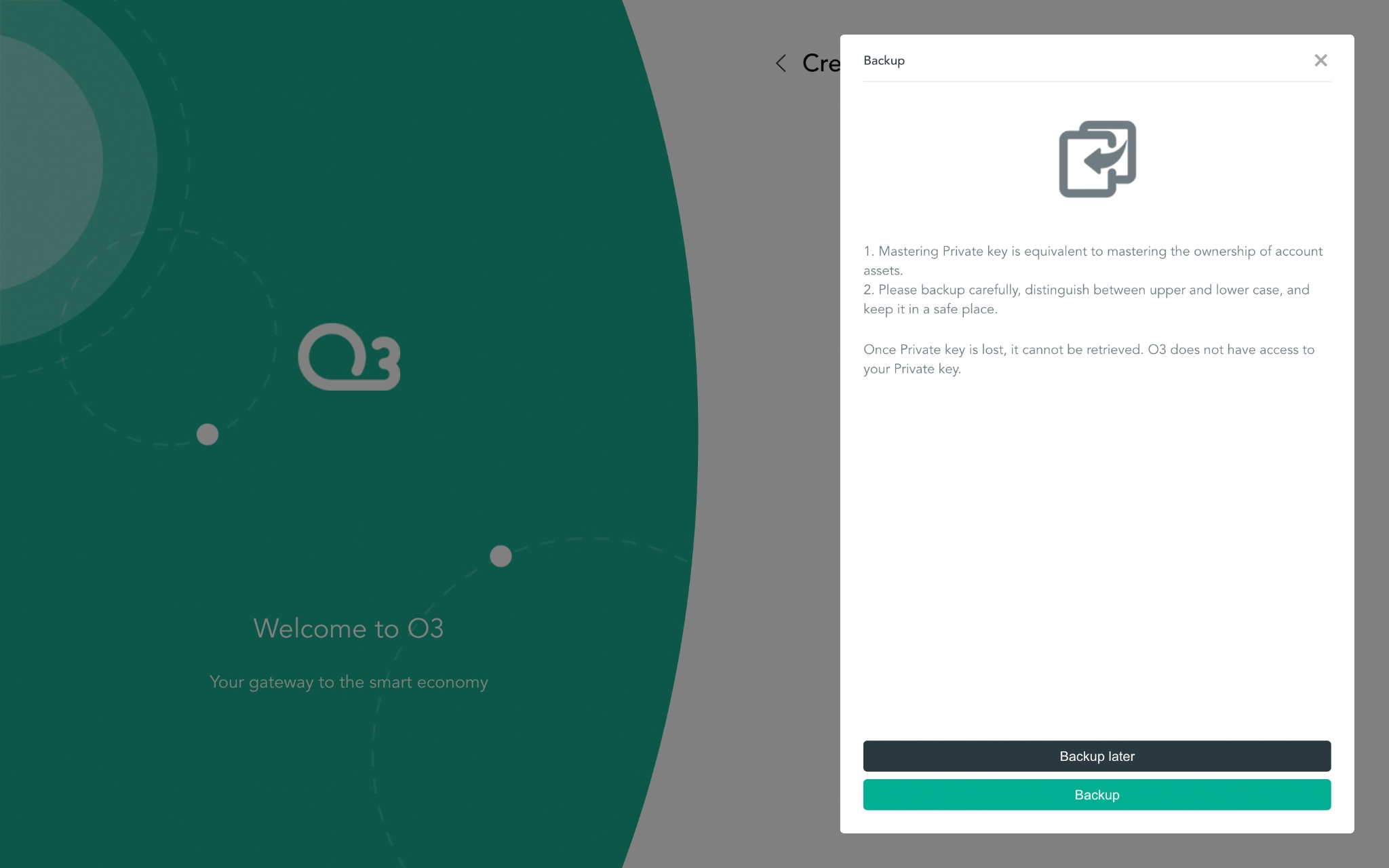 6. All Done! Now you can top up your Wallet and access various Neo dApps with it, including the Governance Voting dApp. Time to do just that!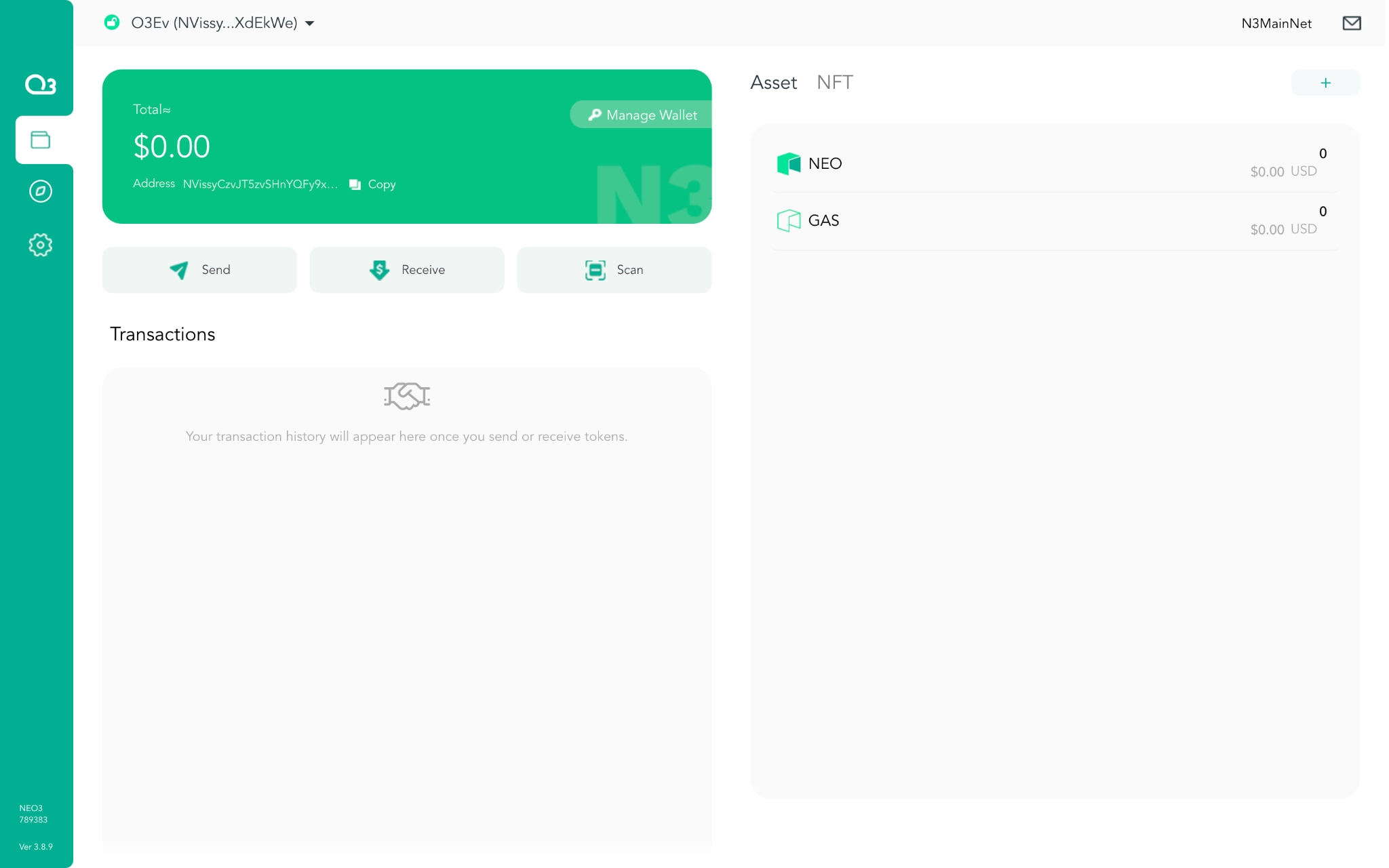 How to vote
1. Go to the Neo Governance page and click "Connect Wallet"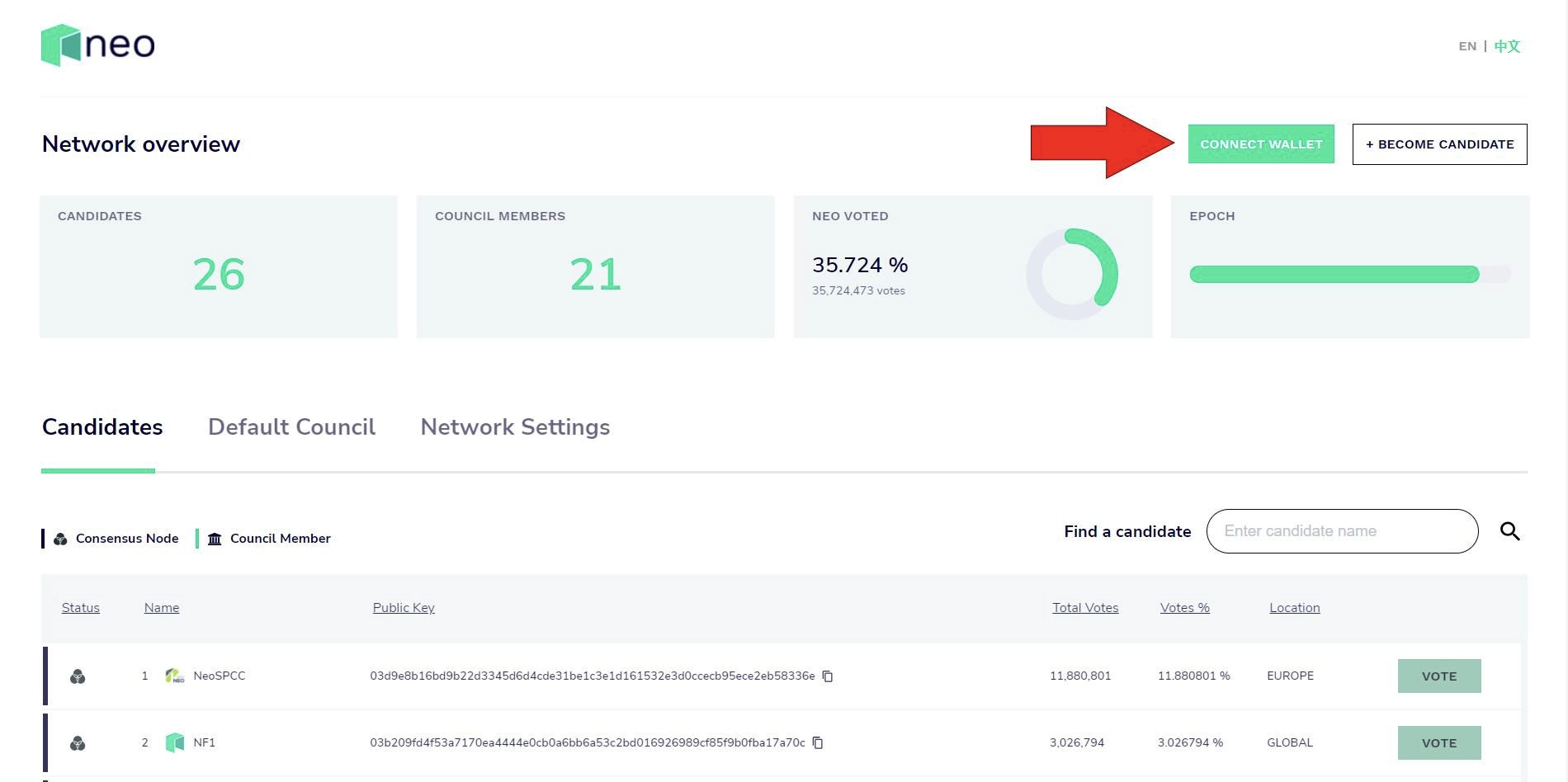 2. Choose the wallet you want to connect. We're covering the O3 Wallet this time.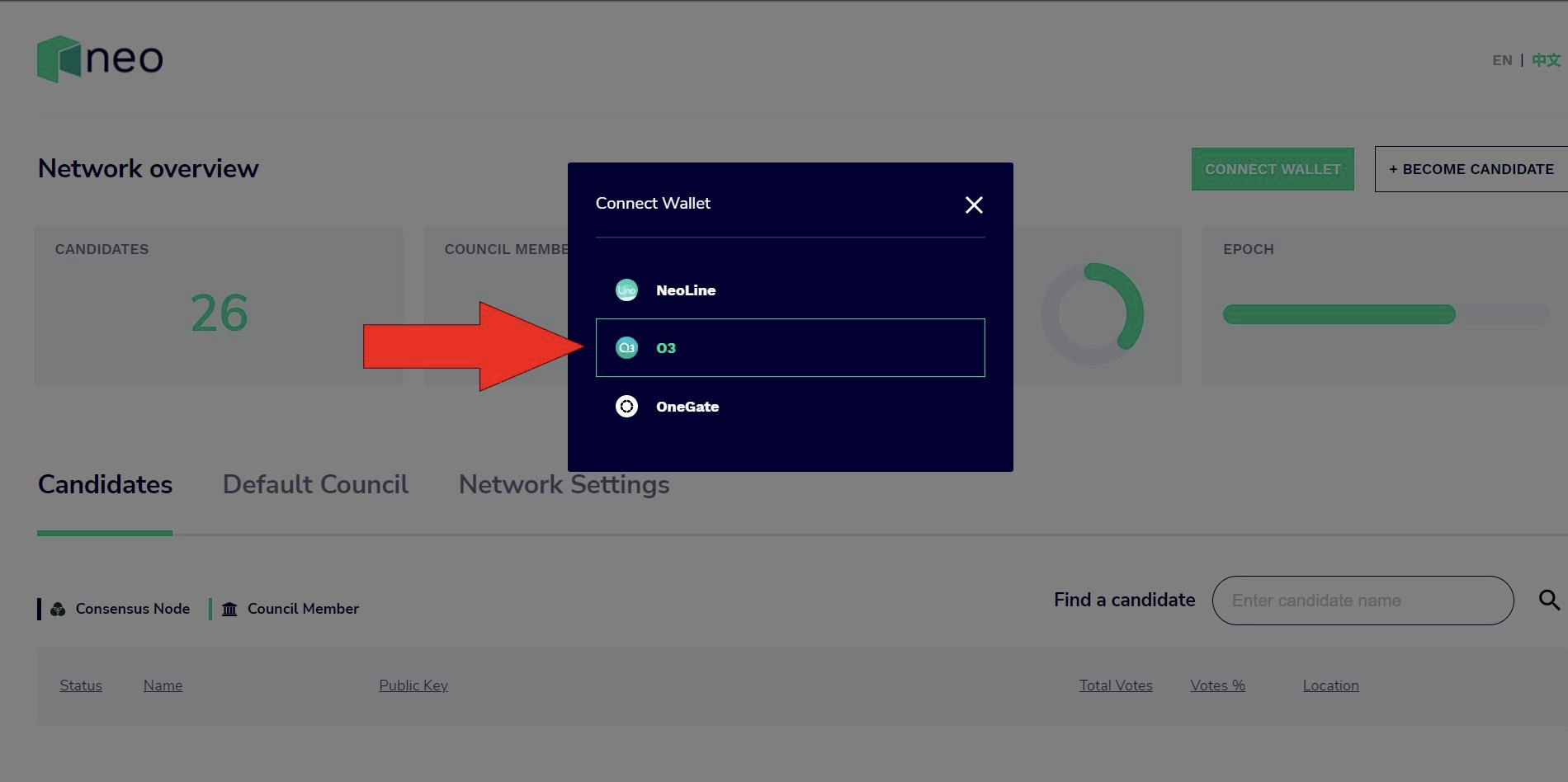 3. N3 Governance dApp will request permission to connect, click "Connect" and enter your passphrase to approve and continue.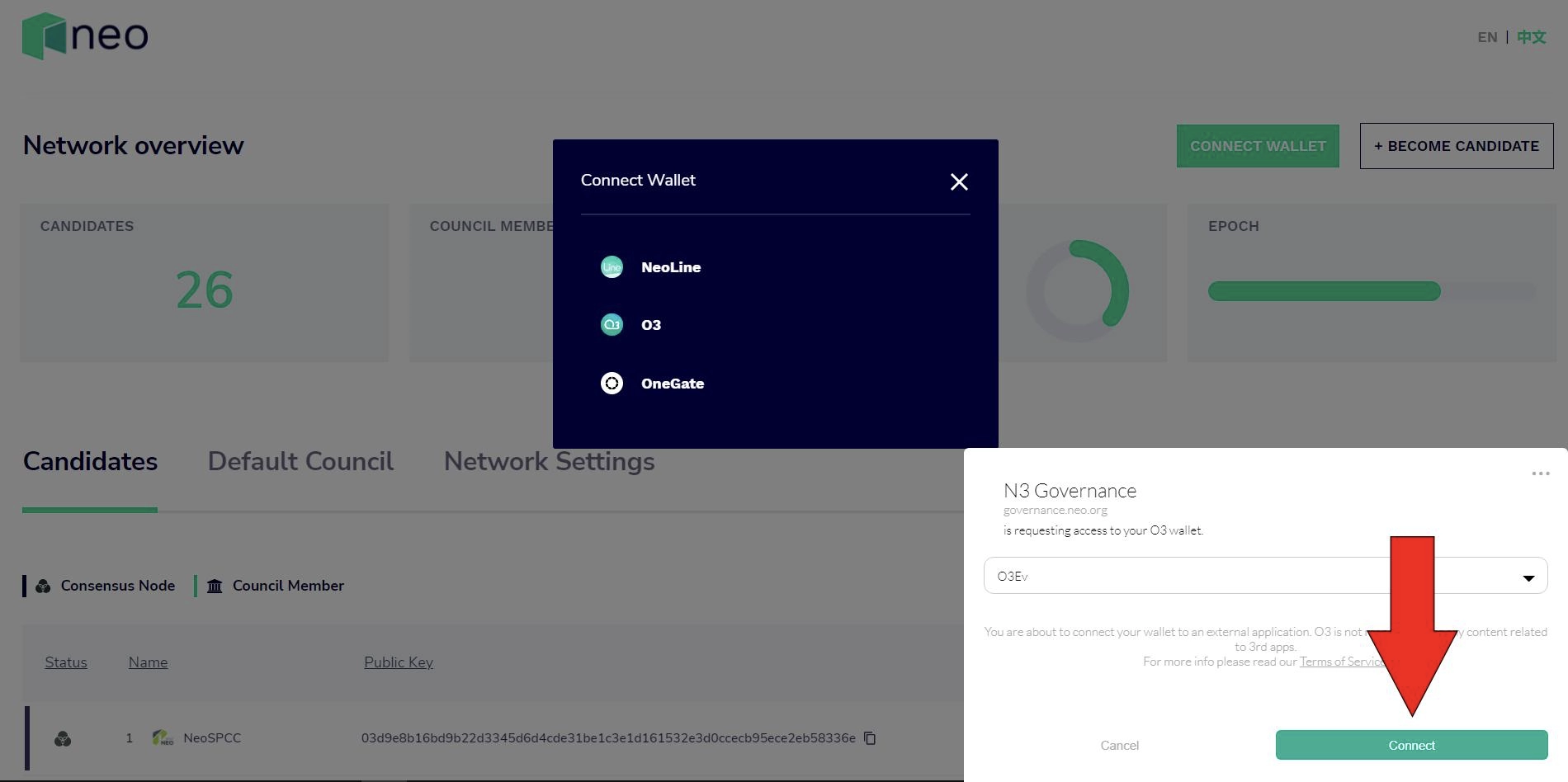 4. Wallet is now successfully connected and you will see your Neo and Gas balance, Candidate Selection and Est. 24Hr Gas Generation, which is greatly reduced when no candidate is selected (near 0 in this case). Let's fix that!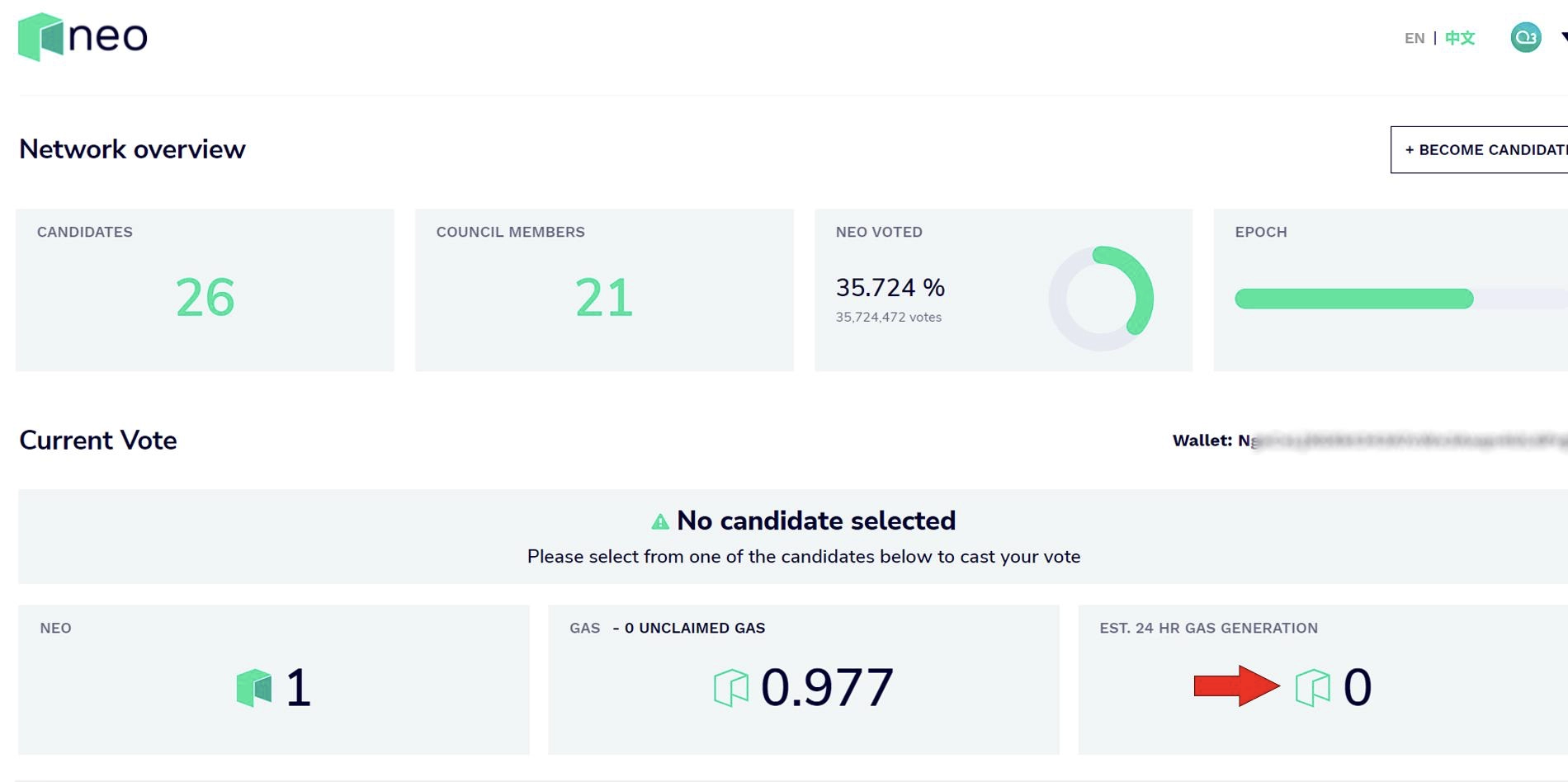 5. Scroll down the page and click on Everstake. Here you can learn more information about the node candidate and cast a vote. Click "Vote".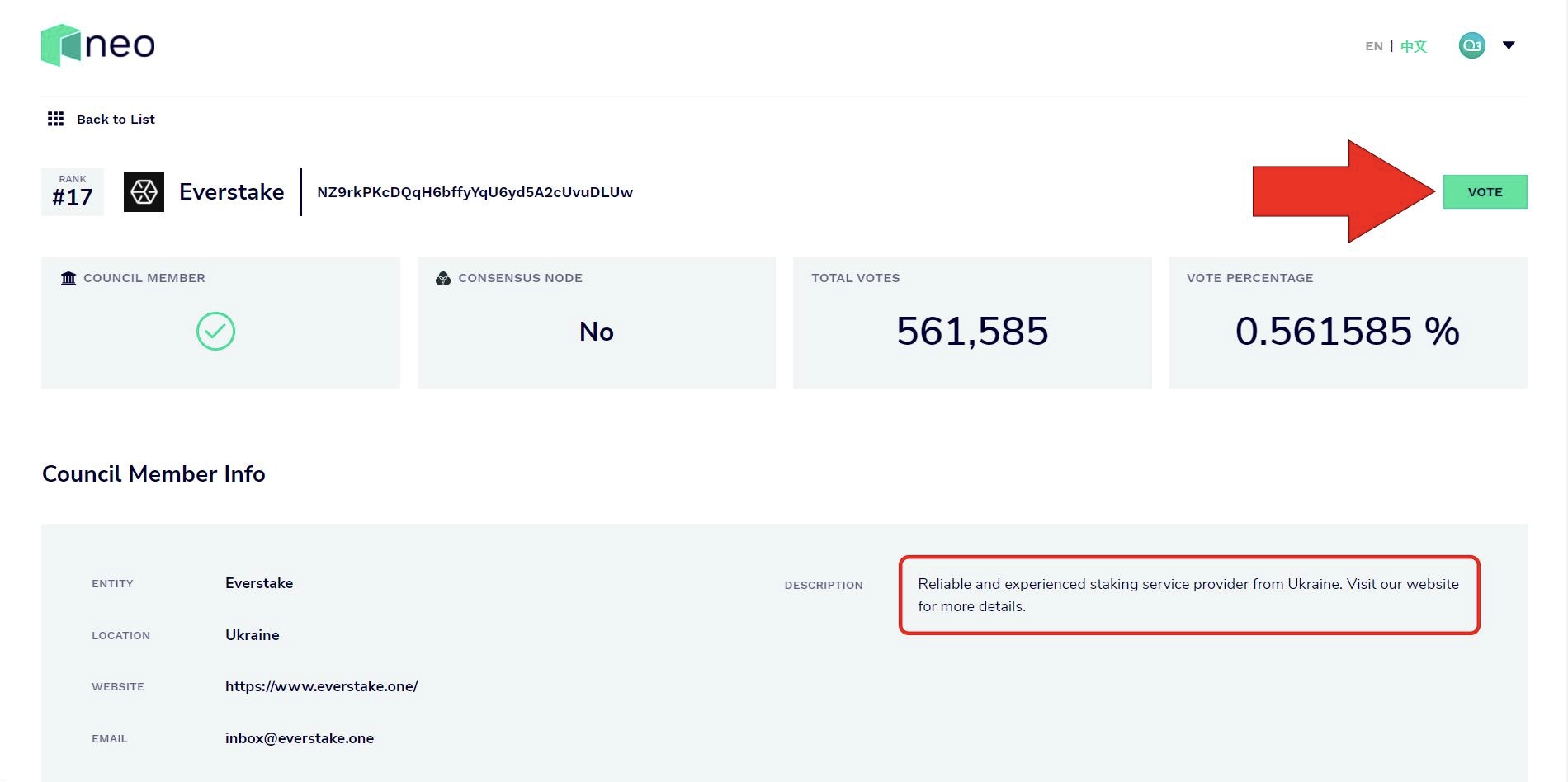 6. Voting window will pop-up. Make sure you have some Gas to cover the transaction fees and click "Vote Now"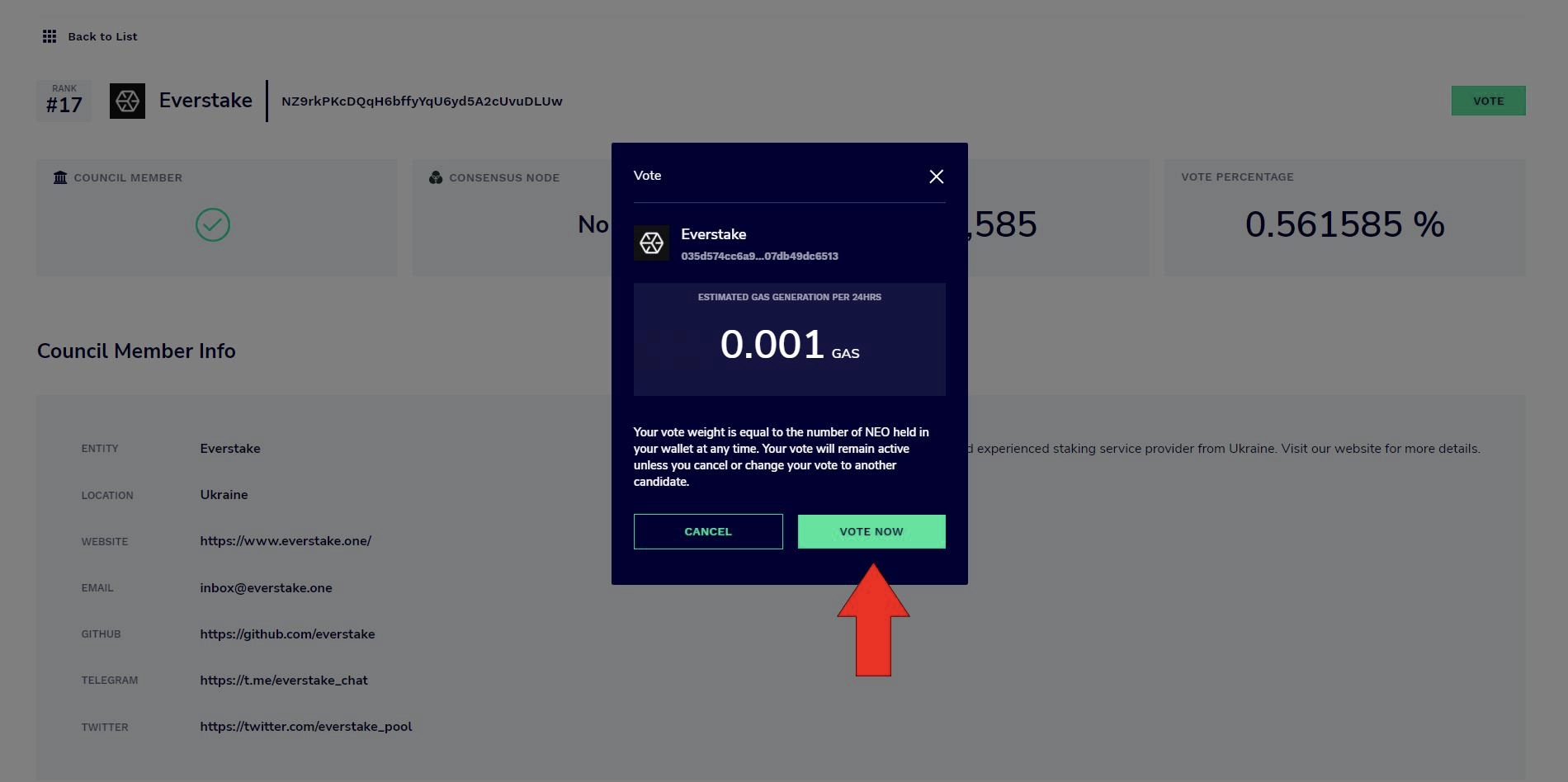 7. Approve the transaction.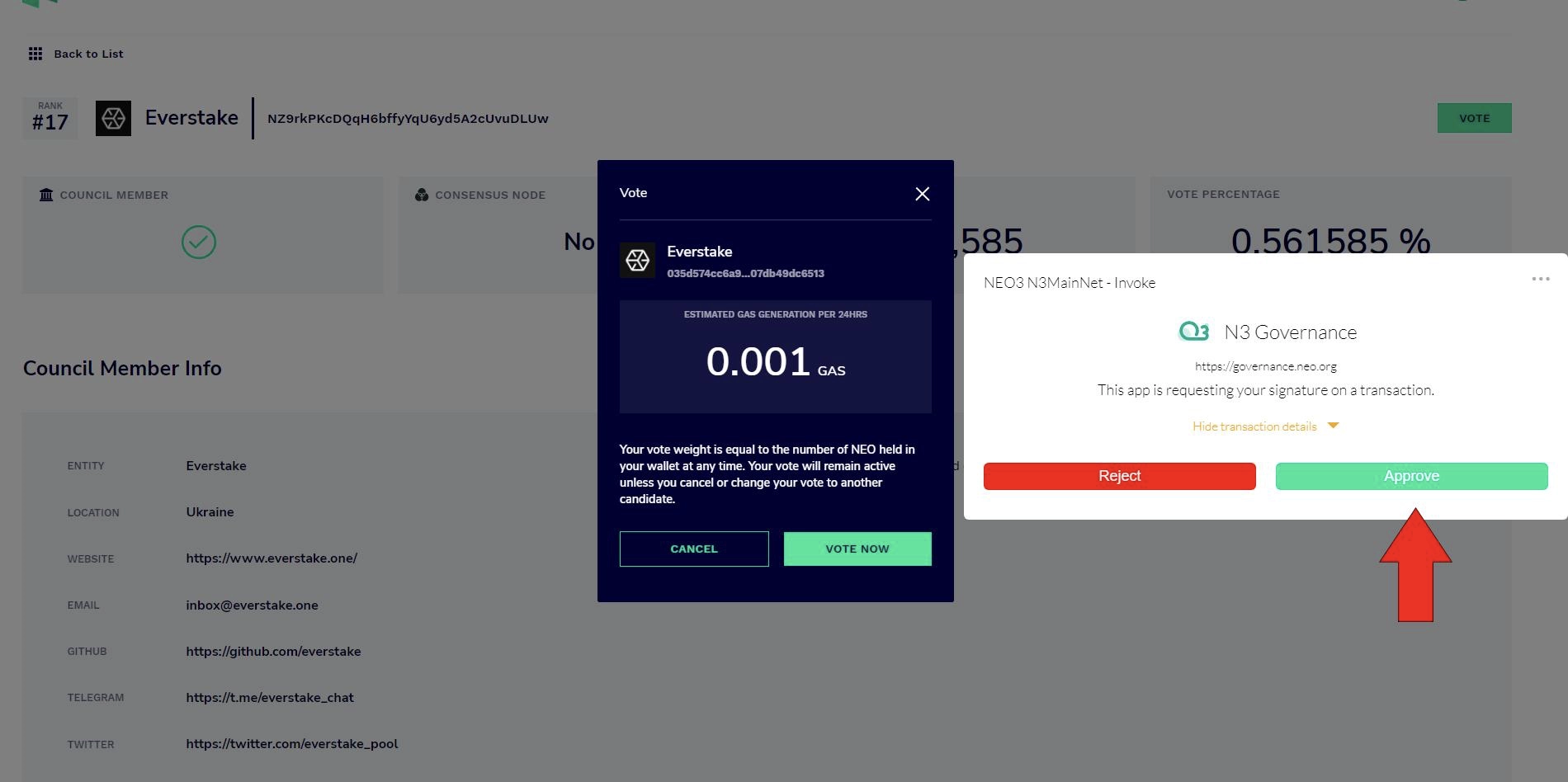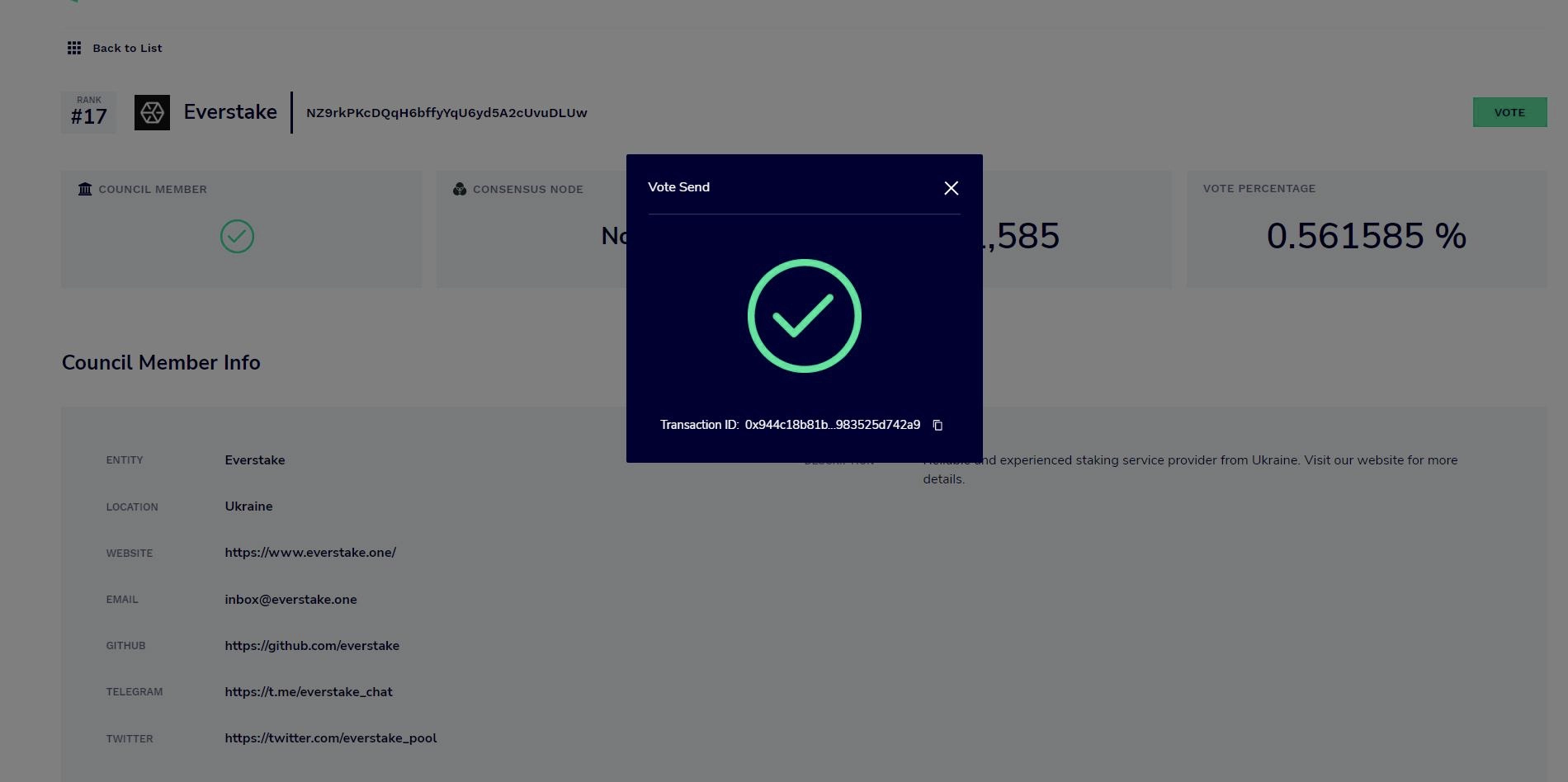 8. All done! Now you can return back to the main page and see your updated Gas Generation calculations.
And to get more information or help with voting, or if you have any other questions about Everstake or Neo N3, please reach out using our contacts and socials.