Back to all posts
How to stake NEAR at Dokia Capital: a detailed guide
2020-12-24 09:13
Modern blockchain platforms such as Near Protocol focus on the high performance of decentralized applications (DApps) and ease of development. Near Protocol provides developers with advanced tools to quickly create secure DApps.
For more information on what Near Protocol (NEAR) is and how it works, read this article.
In this guide, we will explain how to stake NEAR tokens in the Dokia Capital browser client. Let's get started.
How to connect a wallet and stake NEAR
Dokia Capital has developed a dashboard for cryptocurrencies such as NEAR, Cosmos (ATOM), TERRA, KAVA, Polkadot (DOT), and many others.
To connect the wallet and stake NEAR tokens, follow the link, select the blockchain and click on the button titled Delegate Now.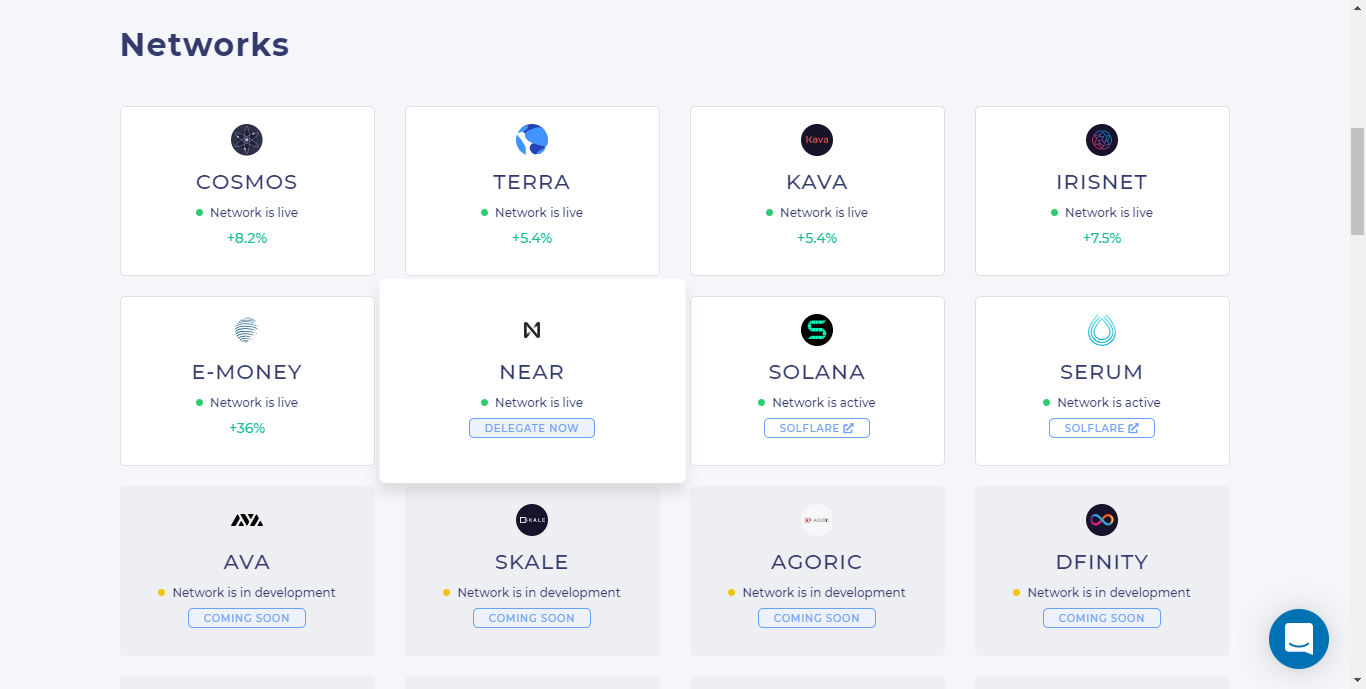 Indicate how many NEAR tokens you want to stake. Move the slider to the right or left to increase or decrease the number of tokens. The same page displays the total number of staked NEARs, as well as statistics on validators and delegators. After choosing the number of tokens, click Delegate Now.
Choose the validator you want to vote for. Everstake is a time-tested and reliable staking provider with a large community. Everstake works only with advanced blockchains, the list of which can be found on the validator's website in the Coins section. The team has a chat on Telegram where you can ask questions and chat with developers.
Select a validator and click "Delegate to Everstake.poolv1.near".
Now choose the way you want to stake NEAR:
Using the Dokia Capital web interface, by importing a wallet;
Using a third-party client (CLI).
In our guide, we will look at NEAR staking using the Dokia Capital browser client, so we're clicking Continue to Web Interface.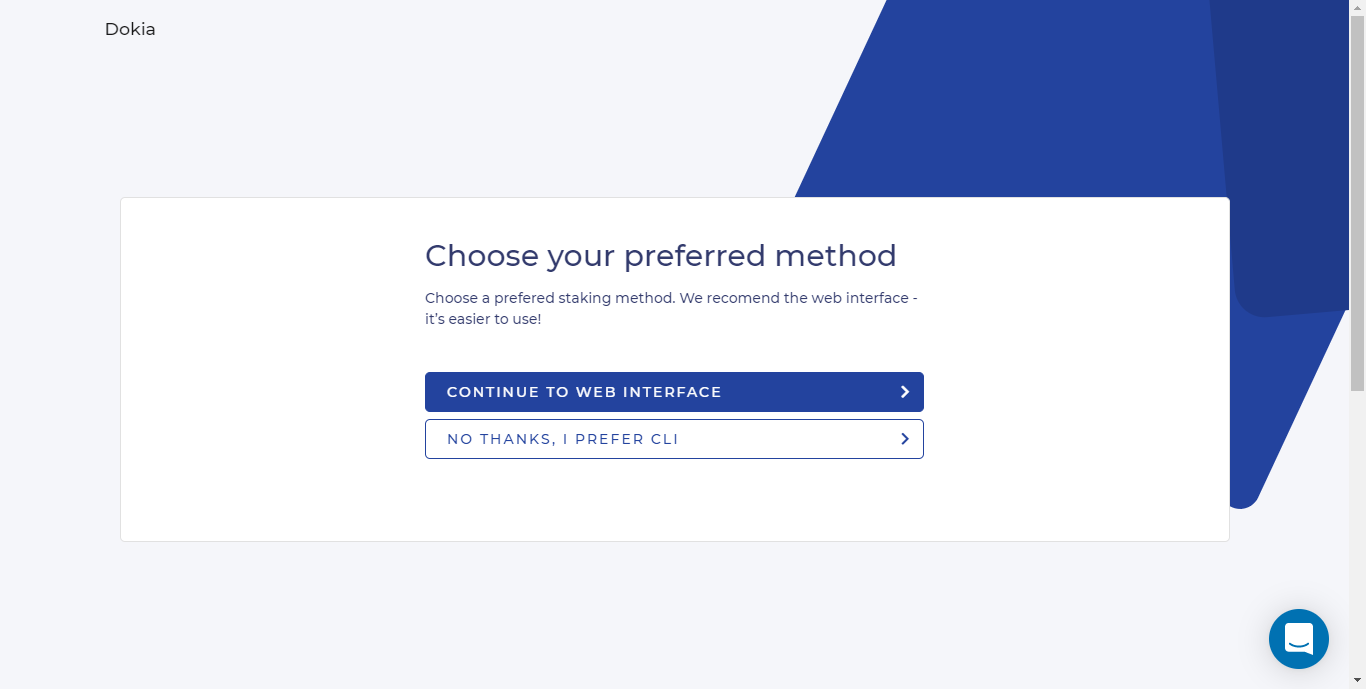 There are 4 methods of connecting the wallet:
Through a Ledger device;
Using the NEAR wallet;
Using a mnemonic password (seed-phrase);
Using a private key.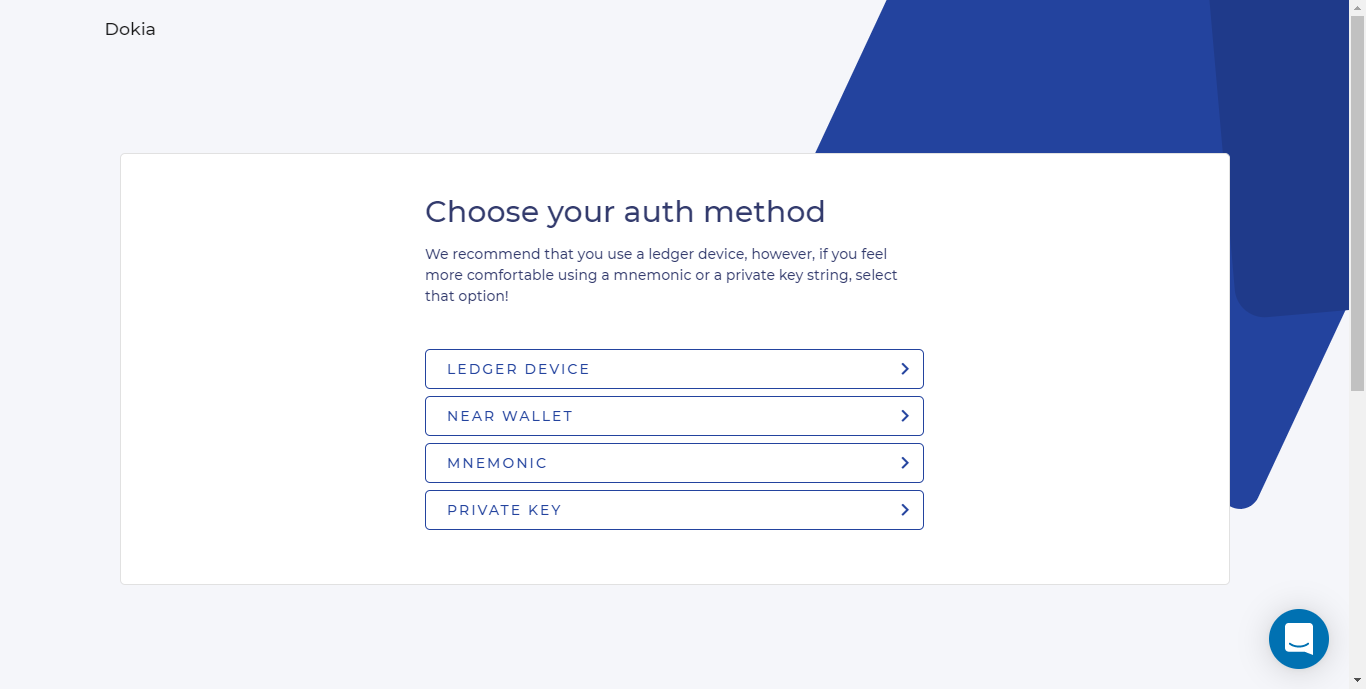 As far as this guide is concerned, we have chosen the NEAR Wallet method. In this guide, we talked about creating a NEAR wallet.
Connect the Near wallet by clicking the Authorize button.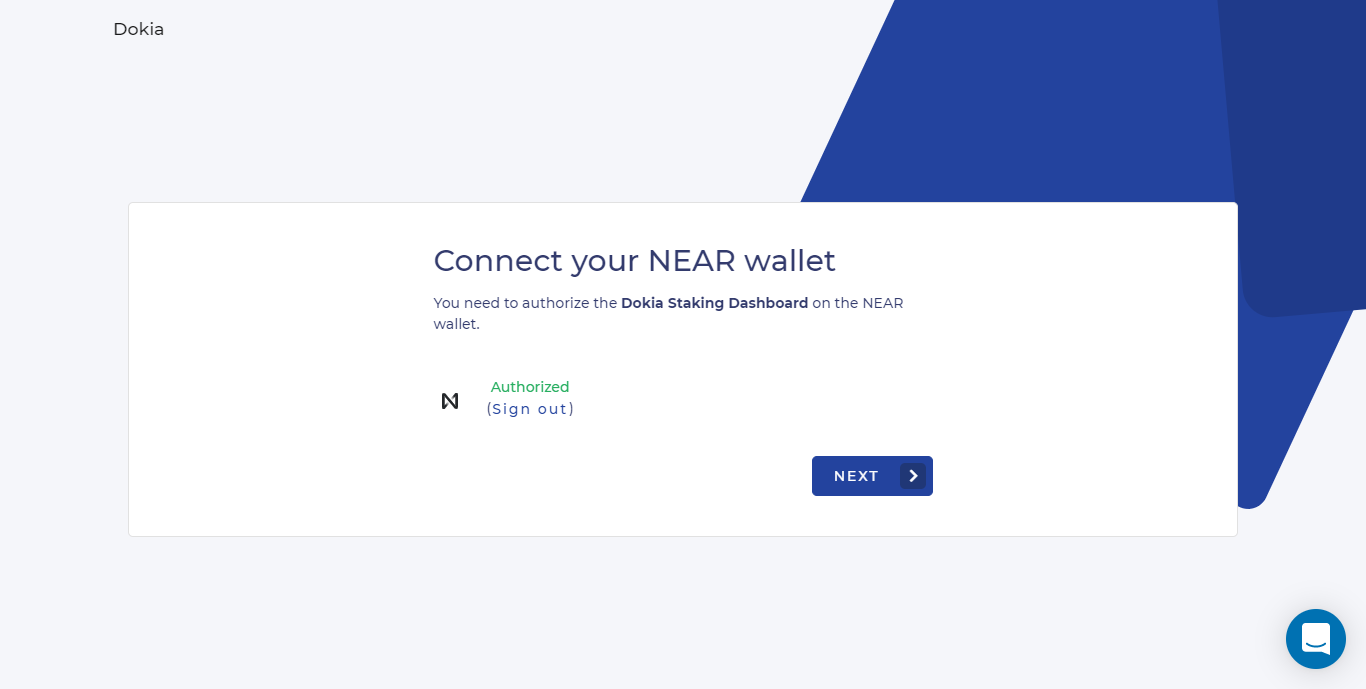 Dokia will create a request to access wallet transactions. Click Allow to grant access and authorize the wallet.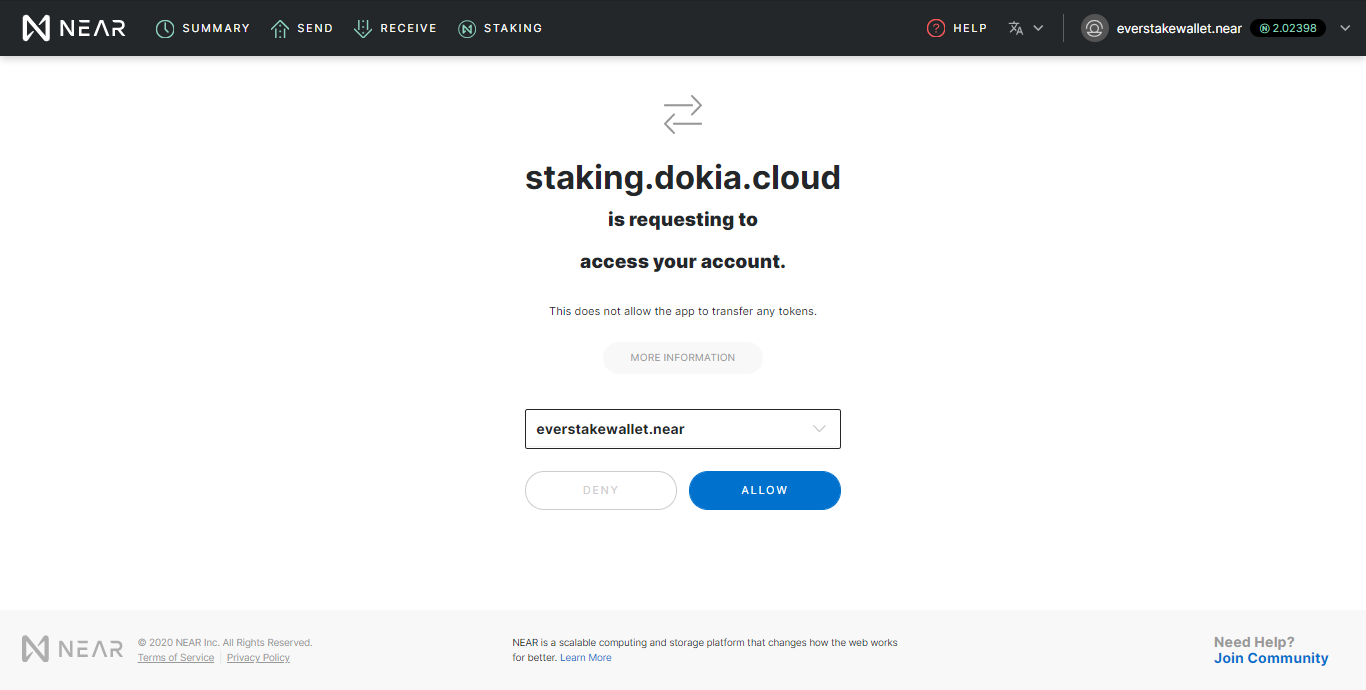 Note! If you have just created a wallet, you need to fund it first. Please note that NEAR wallet uses non-standard wallet_name.near addresses.

How to stake NEAR
After connecting the wallet to Dokia, the client will be authorized and you can stake NEAR. Click Next to continue.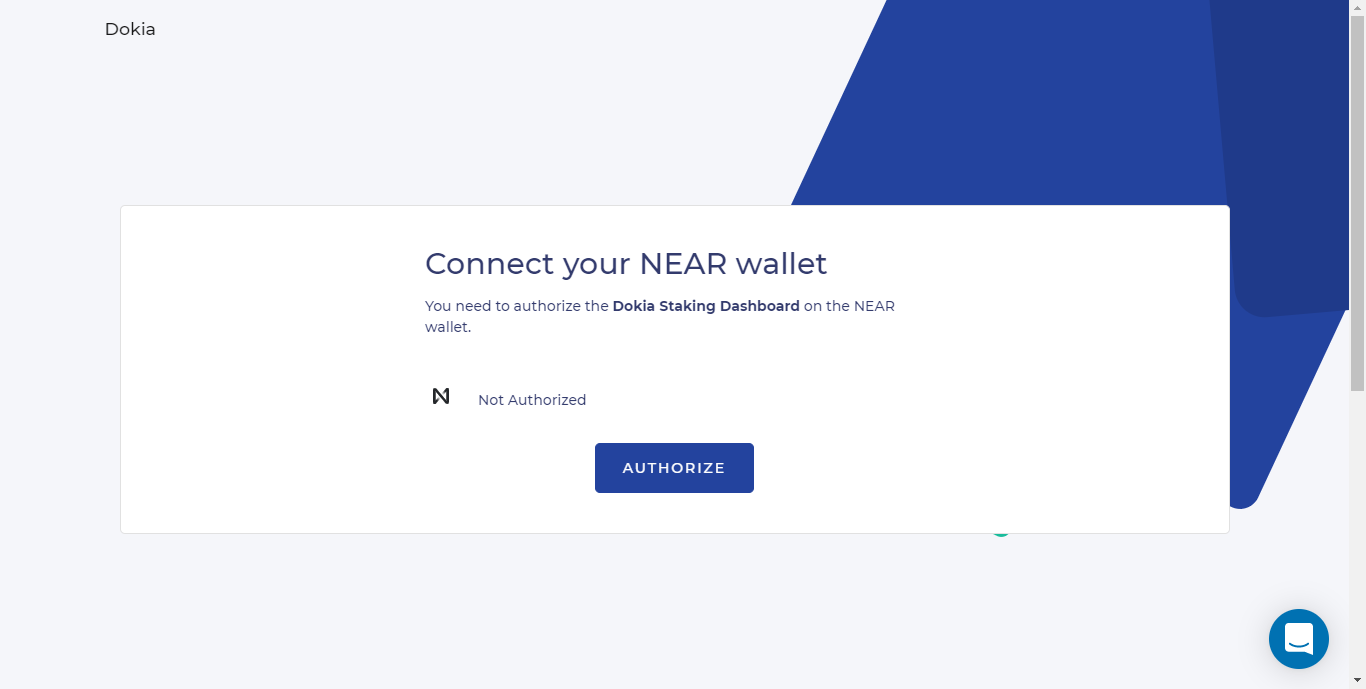 Enter the number of NEAR tokens you want to delegate. Press the MAX button to use the entire available amount. Then click Next.
Finally, sign the transaction to complete the procedure.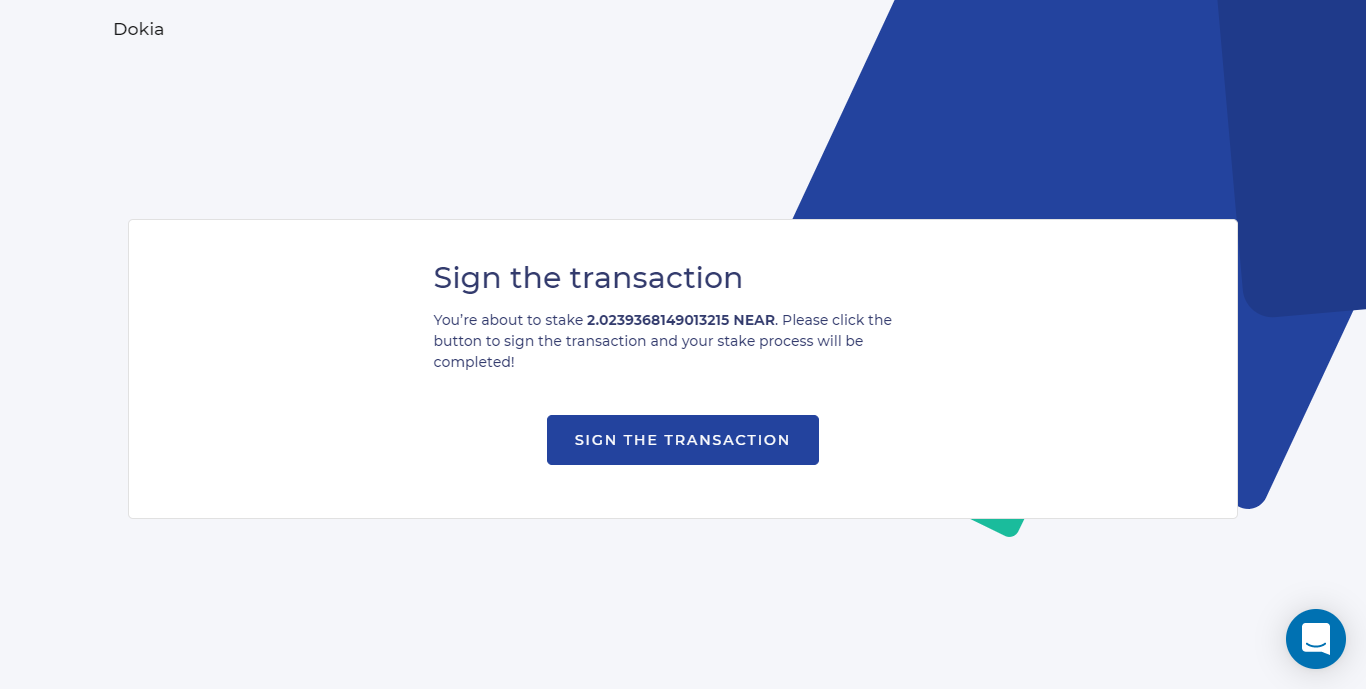 Great! You have staked NEAR tokens and now you will receive rewards of up to 15% per annum. Tokens can be unstaked after 3 epochs, which is approximately 36–48 hours.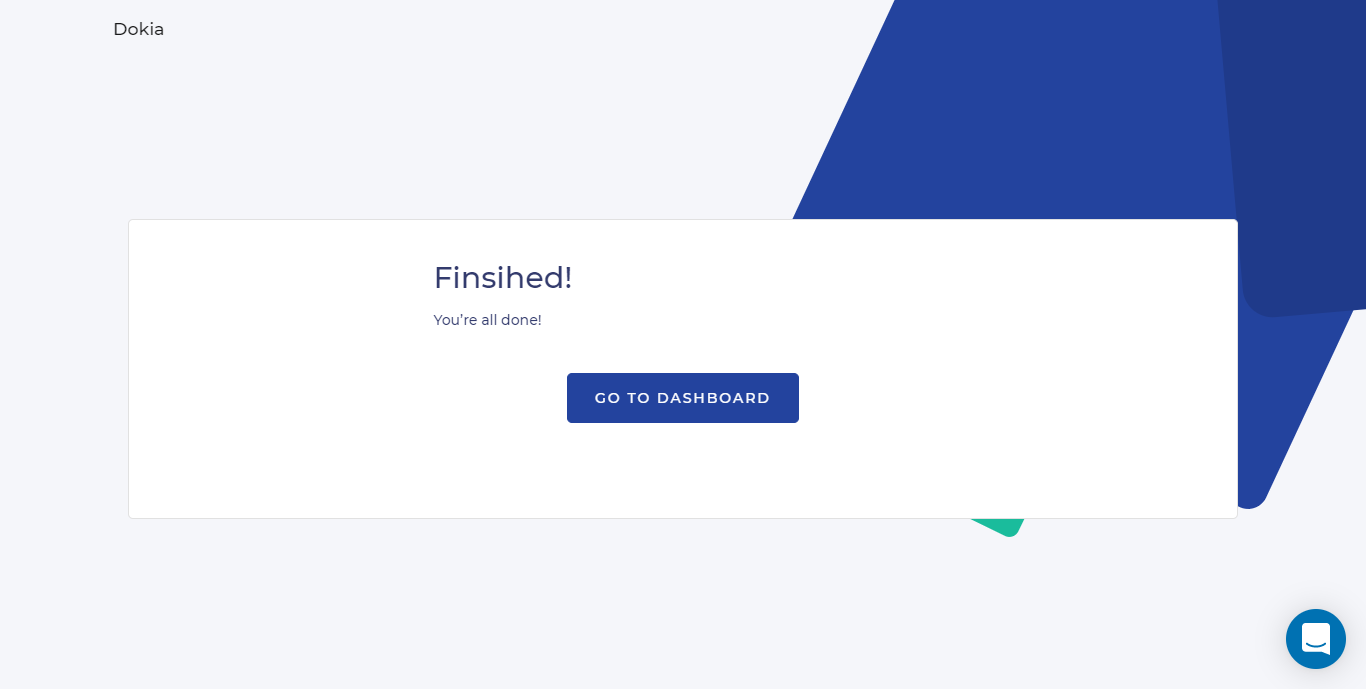 Clicking on the Go to Dashboard button will take you to the Dokia dashboard, where your NEAR staking stats are displayed. If you still have questions about staking, the answers can be found in the official Near Protocol FAQ.
We wish you profitable staking! Subscribe to Everstake social networks where you will find useful guides and reviews of promising PoS blockchains.