Back to all posts
How to Stake SOL using Solflare Mobile Wallet
2021-12-16 16:00
Blockchain technologies are rapidly developing, but users still have to face some problems when using cryptocurrencies. One of these problems is the inability of blockchains to agree on time. Clock synchronization helps to achieve better performance of distributed systems.
Solana blockchain introduced a solution based on the Proof-of-History consensus algorithm that works in conjunction with PoW and PoS. Thanks to this, the platform is able to predict the scalability of blockchains over time, and users can participate in improving its performance by delegating their tokens to validators. In today's guide, we will tell you how to stake Solana (SOL) tokens in the Solflare web wallet.
How to create a wallet
Solflare is the first non-custodial web wallet developed for Solana holders. The wallet provides all the necessary features, taking into account the Solana ecosystem, and also allows integration of hardware wallets for safe use, since web wallets can be vulnerable to online attacks. On top of that, since November 2021, Solflare has provided its mobile application, through which everyone has an opportunity to stake SOL.
Staking through the Solflare mobile application is a simple and convenient way to manage your assets. Now let's see how to create a Solana wallet in Solflare.
Step 1. First, you will need to download an application to your mobile. Download Links can be found below: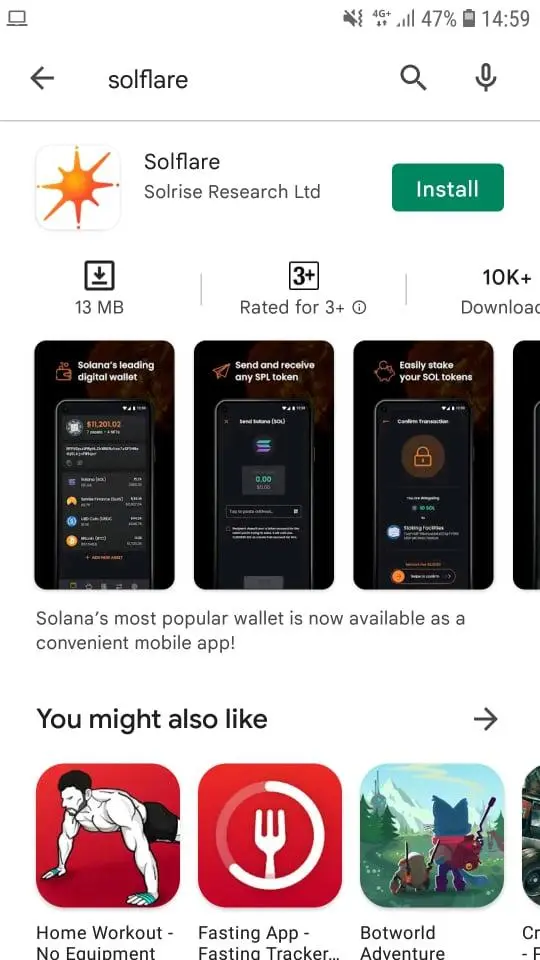 Step 2. Next, open the application and choose between creating a wallet and restoring a wallet. If you have been using Solflare through their desktop application before, you will be able to restore all the information through the Restore Wallet button. If you are new and want to create a new wallet, just press the Create a New Wallet button.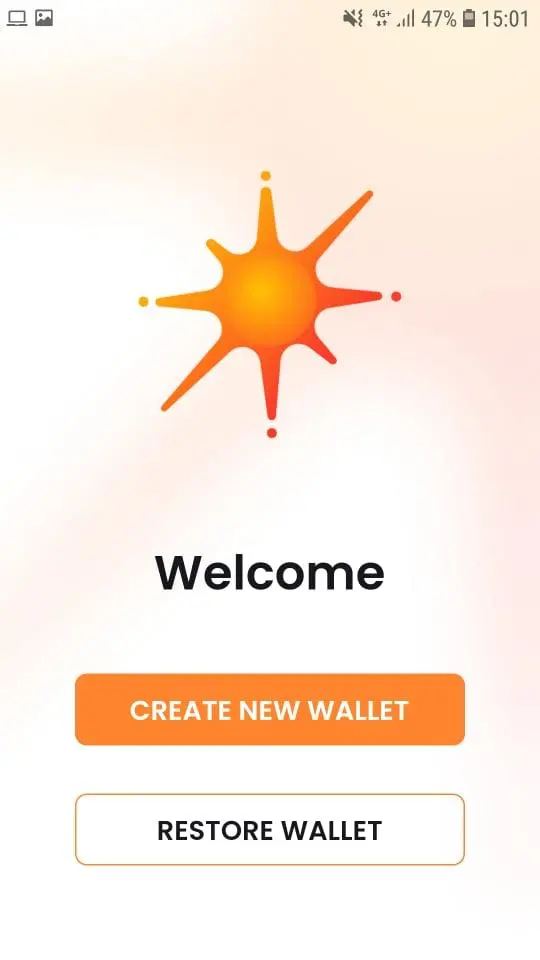 Step 3. After that, Solana will provide you with the new Mnemonics, which you will need in the future in the aspect of accessing your wallet. Considering the given reason, save the keywords in a safe place: preferably on offline media. After that, mark I have saved this in a safe place box and press the Confirm button.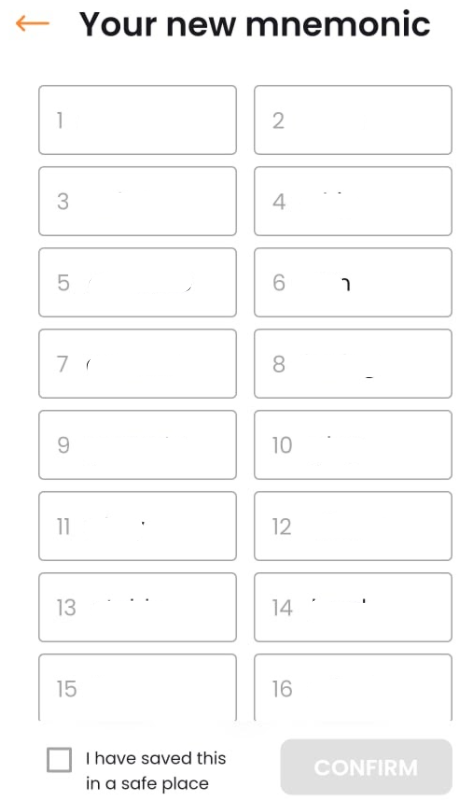 After that, the Solflare application will ask you to fill in the Mnemonic Phases again and confirm all the information one more time in terms of safety purposes.
Step 4. One more step left before finishing the registration process is entering a new passcode. In order to access your wallet in a comfortable, easy, and safe way just set the 6-symbol passcode and repeat it one more time.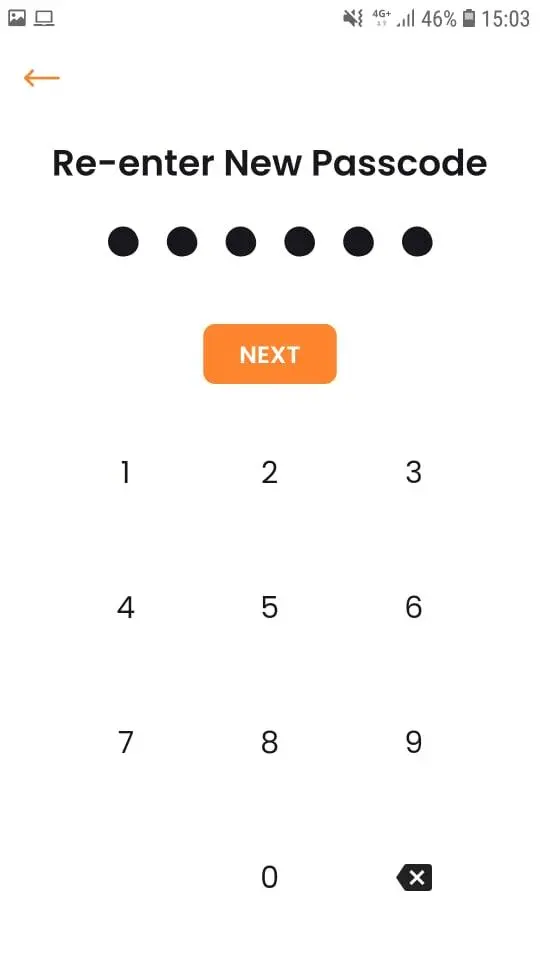 Step 5. Congratulations! You have created your first Solflare Wallet. The interface is now available to you. The main screen displays your wallet address, available balance, and other sub-menus.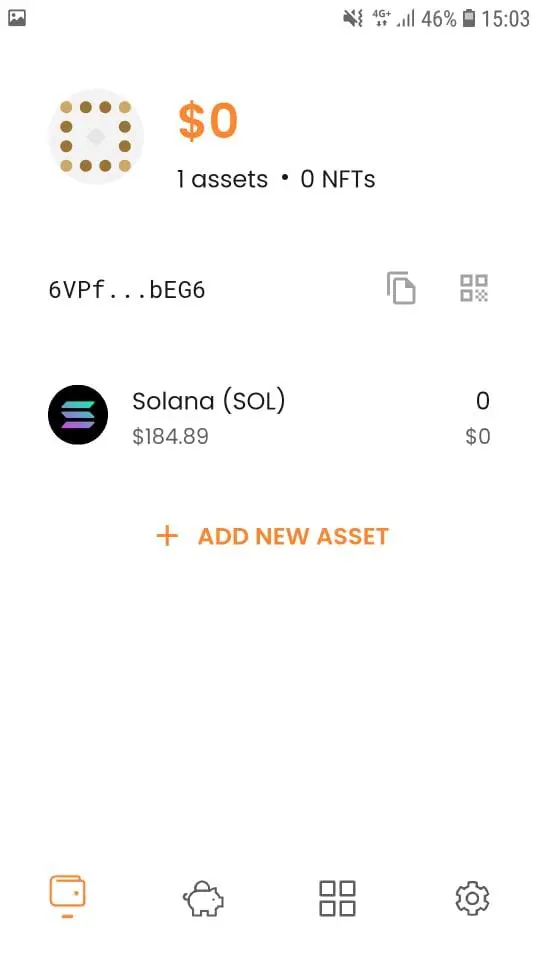 How to top up the wallet
Just copy the wallet address on the main screen and send it to the crypto exchange or other service that you use to buy cryptocurrency. After sending, the coins will be credited to the crypto wallet within a few minutes, after which they will be displayed on the balance.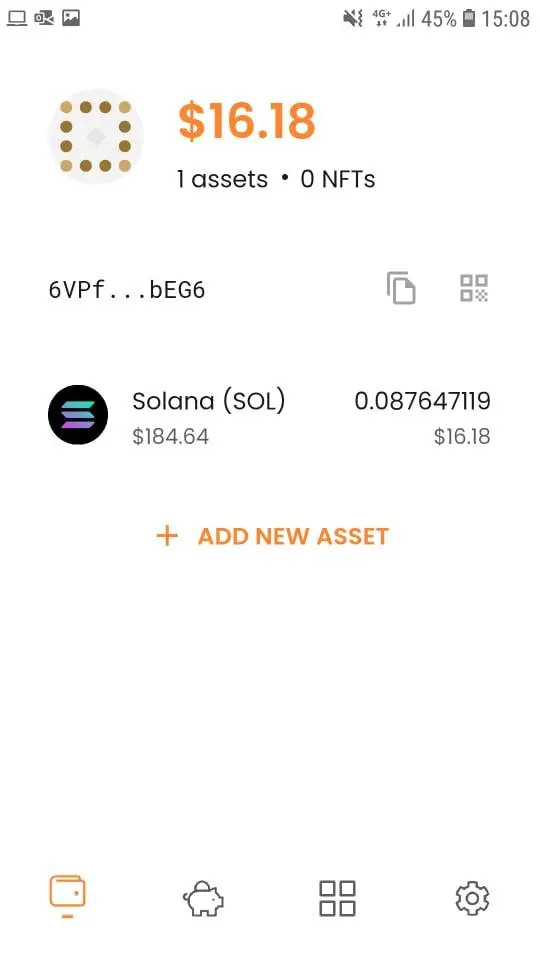 Great! Your wallet has been replenished. Now you can move on to staking.
How to stake Solana (SOL)
To stake SOL tokens, go to the Staking Accounts section, from the home screen, just by clicking on a piggy bank symbol.
Click Start Staking. In the window that appears, specify the amount you want to delegate.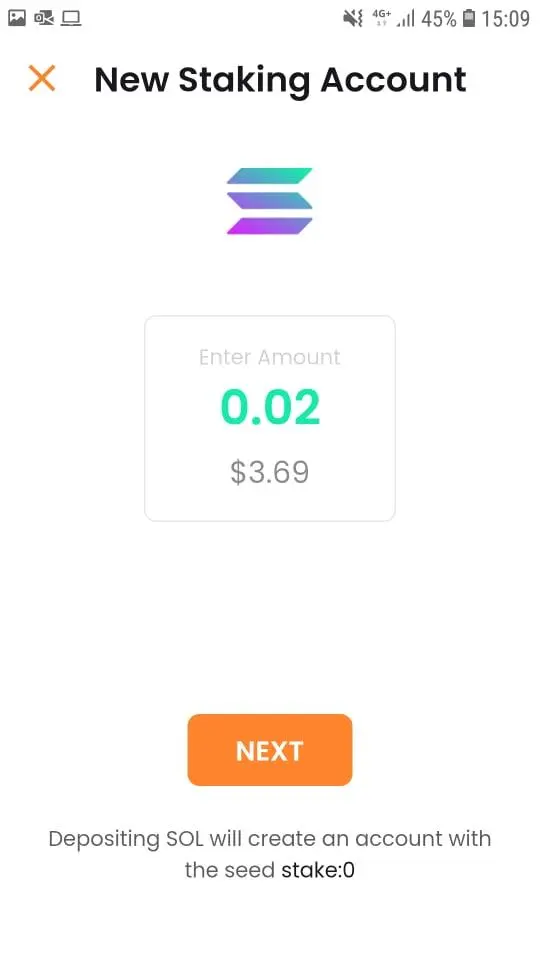 After that, select the validator to whom you will delegate the coins. Start by simply entering its name in the field, for example, Everstake.
The only step left is to confirm the transaction and in order to do so, please, swipe to confirm.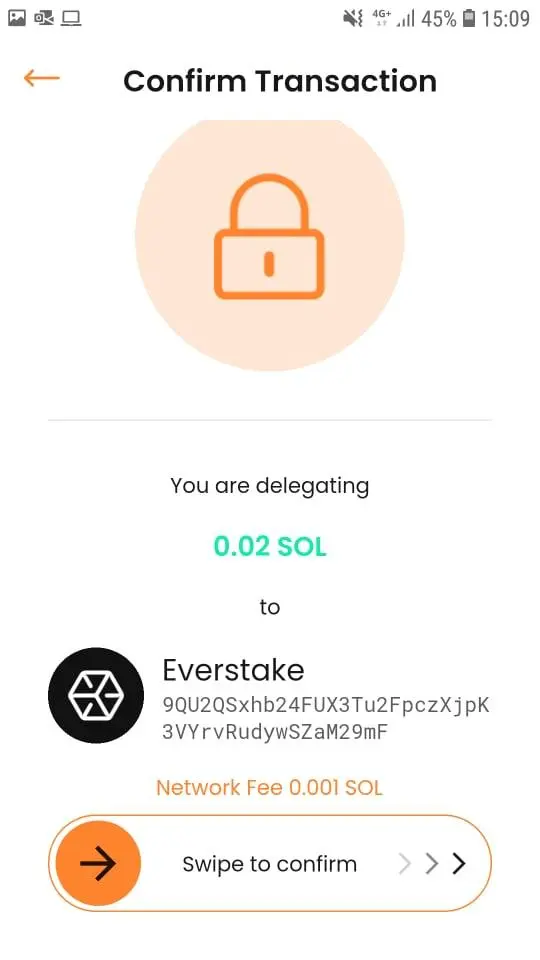 Done: You have successfully staked Solana and will receive staking rewards! Your stake is being activated and you will start receiving rewards as soon as the current epoch ends. Track the epoch length in the Solana Explorer.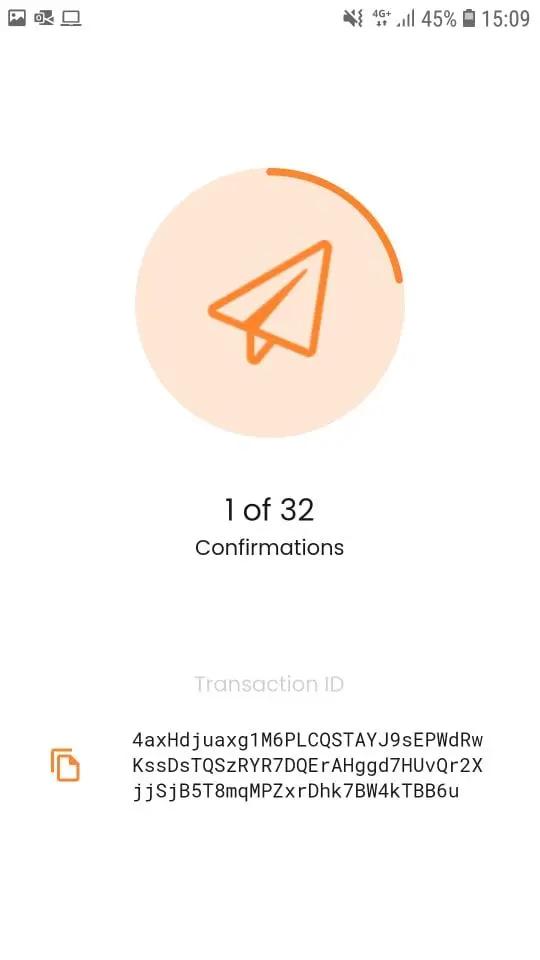 How long does it take to unstake my funds?
It takes an epoch for the stake to get deactivated. After that, you will need to withdraw tokens.
Find more answers on our SOL dedicated page: https://everstake.one/solana.
Address of the Everstake validator:
9QU2QSxhb24FUX3Tu2FpczXjpK3VYrvRudywSZaM29mF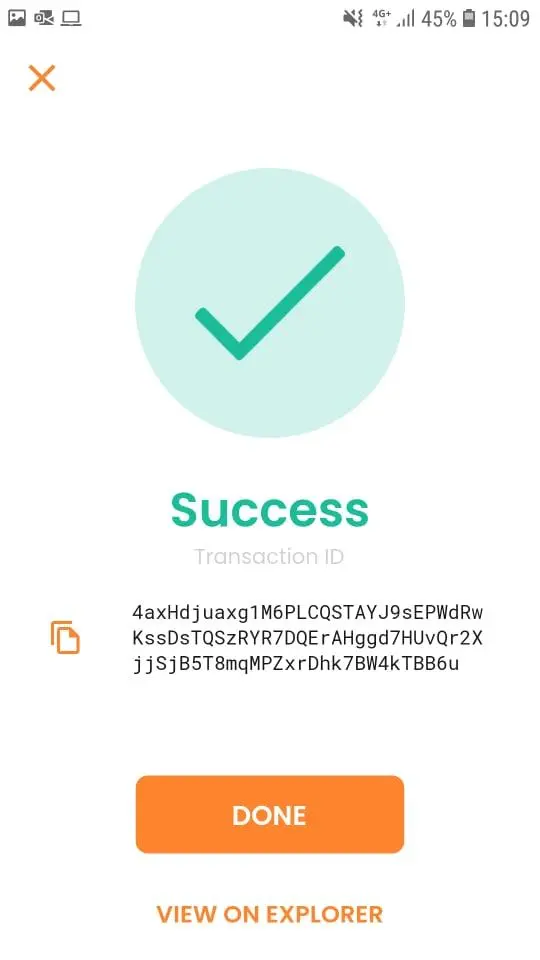 How to Unstake SOL from the Mobile App?
In order to proceed with the process of unstaking the SOL, move to the Staking account sub-menu, from the Staking segment. From the mentioned page you have an opportunity to undelegate your funds and then withdraw them.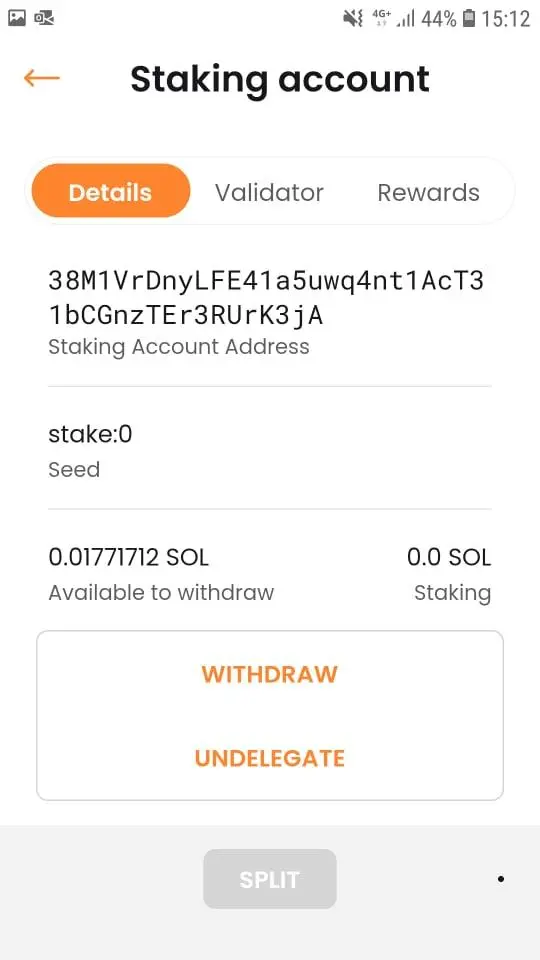 Subscribe to Everstake updates on social media! You will always be aware of important events and find useful staking guides.