Back to all posts
Neo N3 Voting Guide: Using NeoBurger to increase your passive GAS rewards even more!
2022-03-14 09:52
In our previous guide, we've covered how to drastically increase your GAS rewards by voting for Neo Council candidates. In this guide, we will push the GAS rewards even further by using the NeoBurger.io dApp to optimize the voting strategy for maximum efficiency.
We recommend reading our previous guide first to get familiar with the GAS rewards system, O3 Wallet installation process, and the N3 governance voting concept. The guide is also available in video format.
How NeoBurger works
When you vote for Neo Council, it is always more profitable to vote for the least popular candidate in the top-21 list, since you're sharing the generated GAS rewards with a smaller group of people. But the number of votes for each candidate changes every day and the least popular candidate that you voted for yesterday can easily become the most popular candidate tomorrow, making you share GAS rewards with a larger group of people.
NeoBurger avoids such inefficiencies and provides a stable high reward rate for its participants by utilizing a variety of complicated mathematical mechanics described in their doc.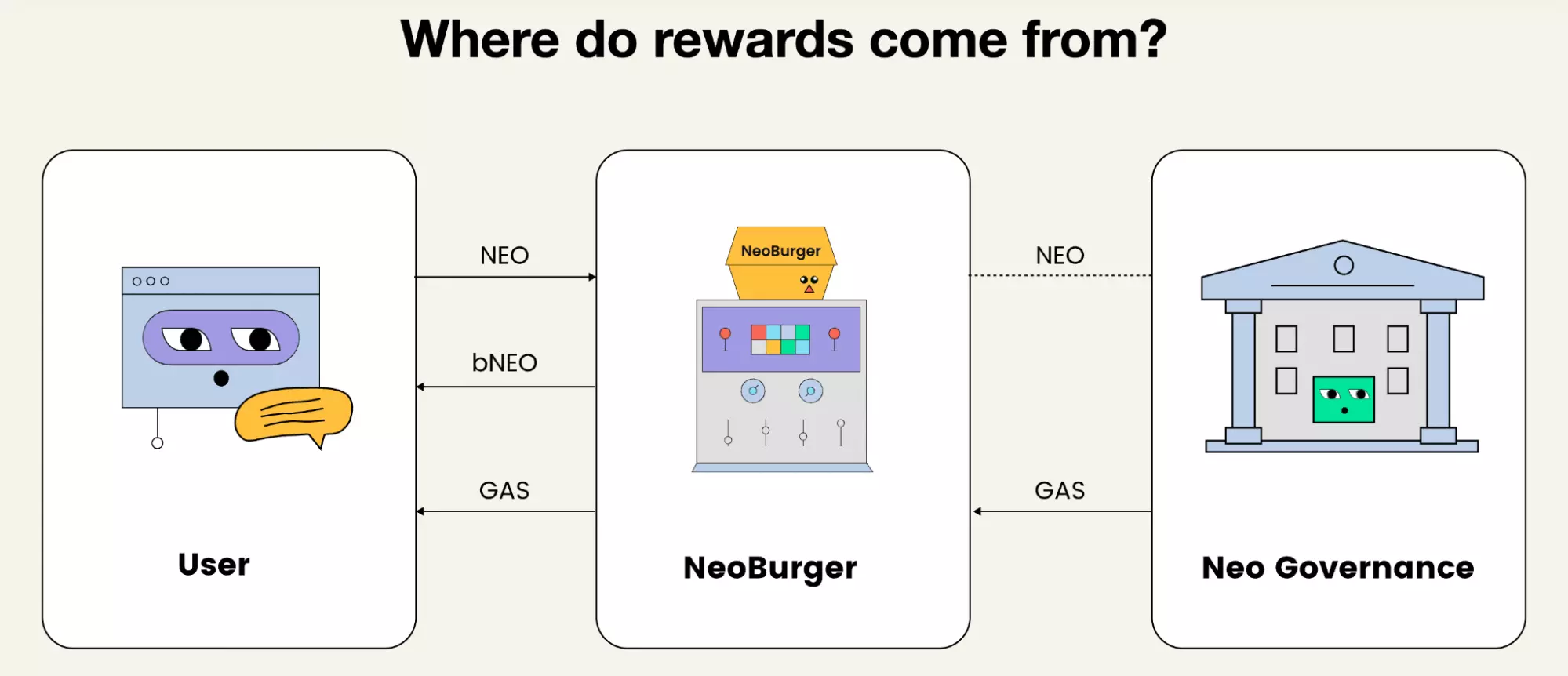 The bNEO token
To start participating you simply need to swap your NEO to NeoBurger's bNEO tokens. The bNEO is a standard NEP-17 token with 8 decimals and it can be minted from NEO and redeemed to NEO 1:1, allowing you to transact with smaller bits of NEO (e.g. 1.001 bNEO, 20.00005 bNEO).
How to vote with NeoBurger
Voting with NeoBurger is no harder than voting for the Neo Council directly. Just follow these simple steps:
1. Open the O3 wallet app and log into your account. (The O3 Wallet installation guide can be found here).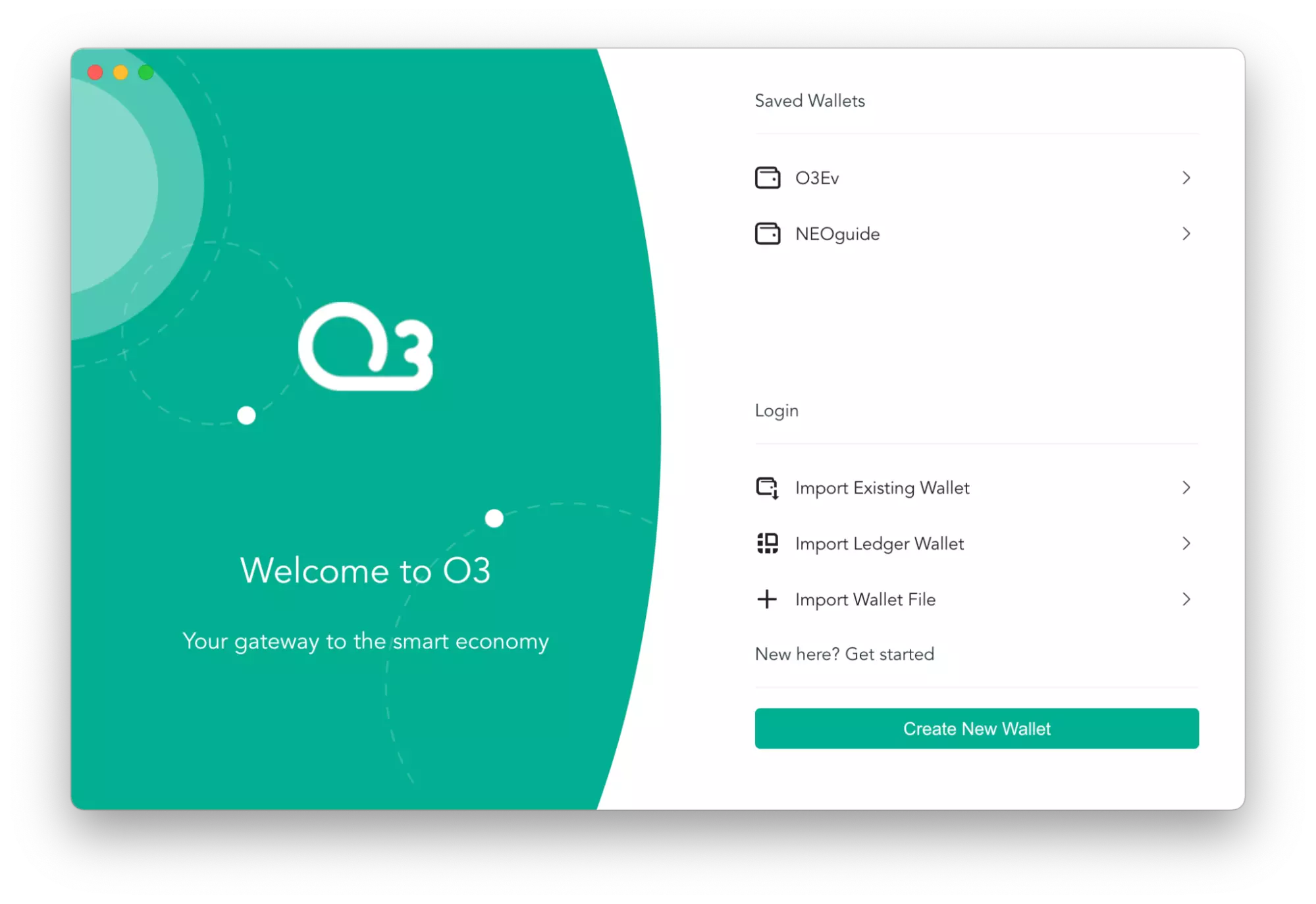 2. Go to the NeoBruger.io website and click on "Connect Wallet". From the list of wallets choose the O3 wallet.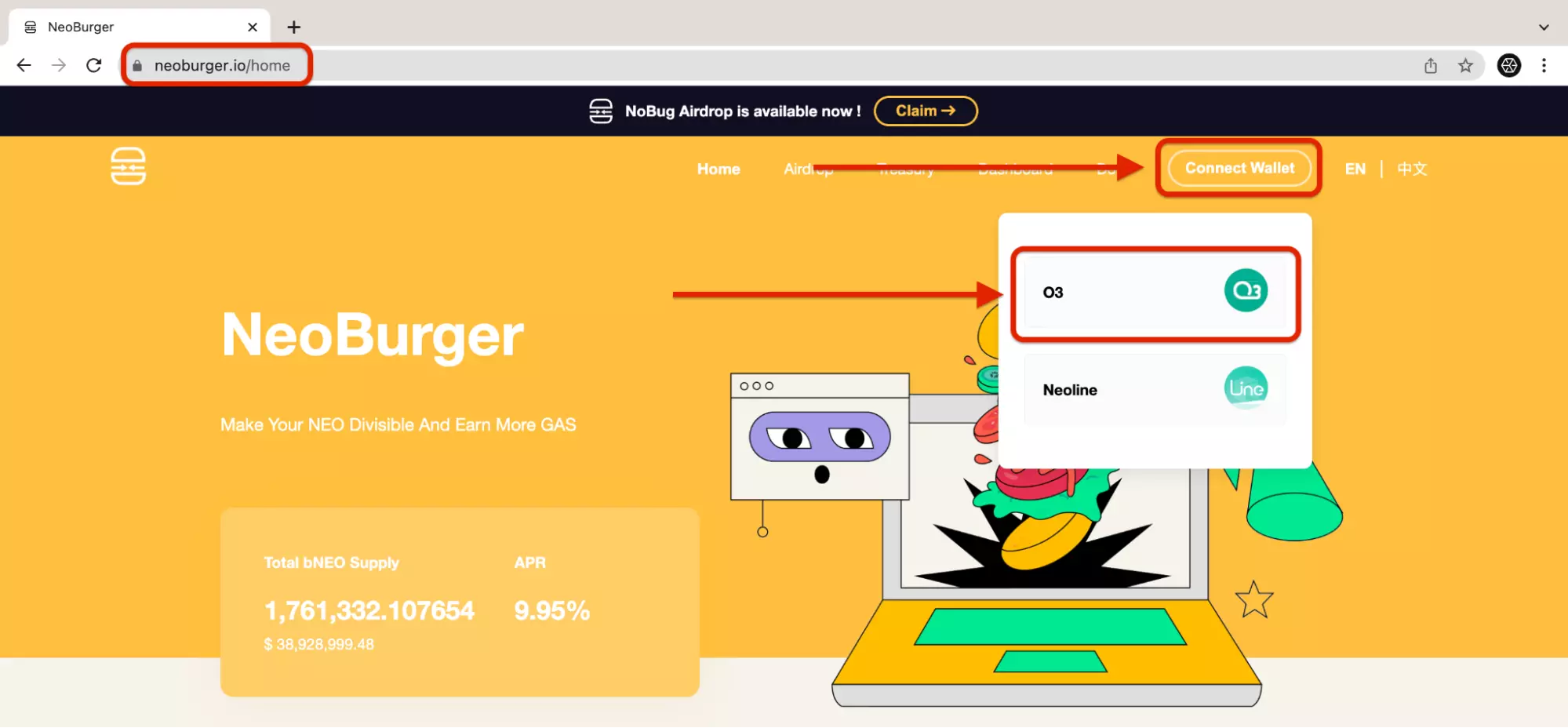 3. The O3 app will ask for access confirmation. Select your wallet and click "Connect".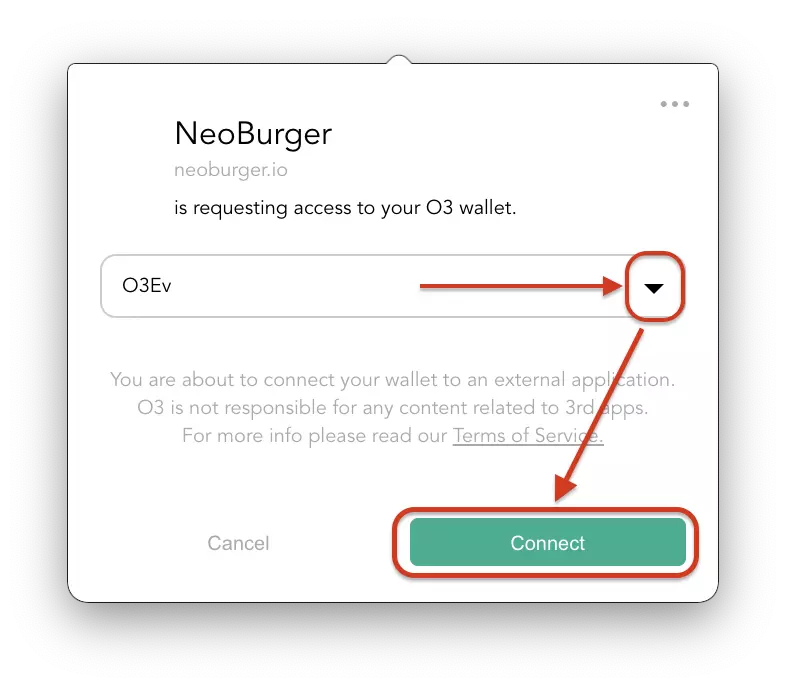 4. Scroll down the page. Enter the amount of NEO to swap. Click "Swap".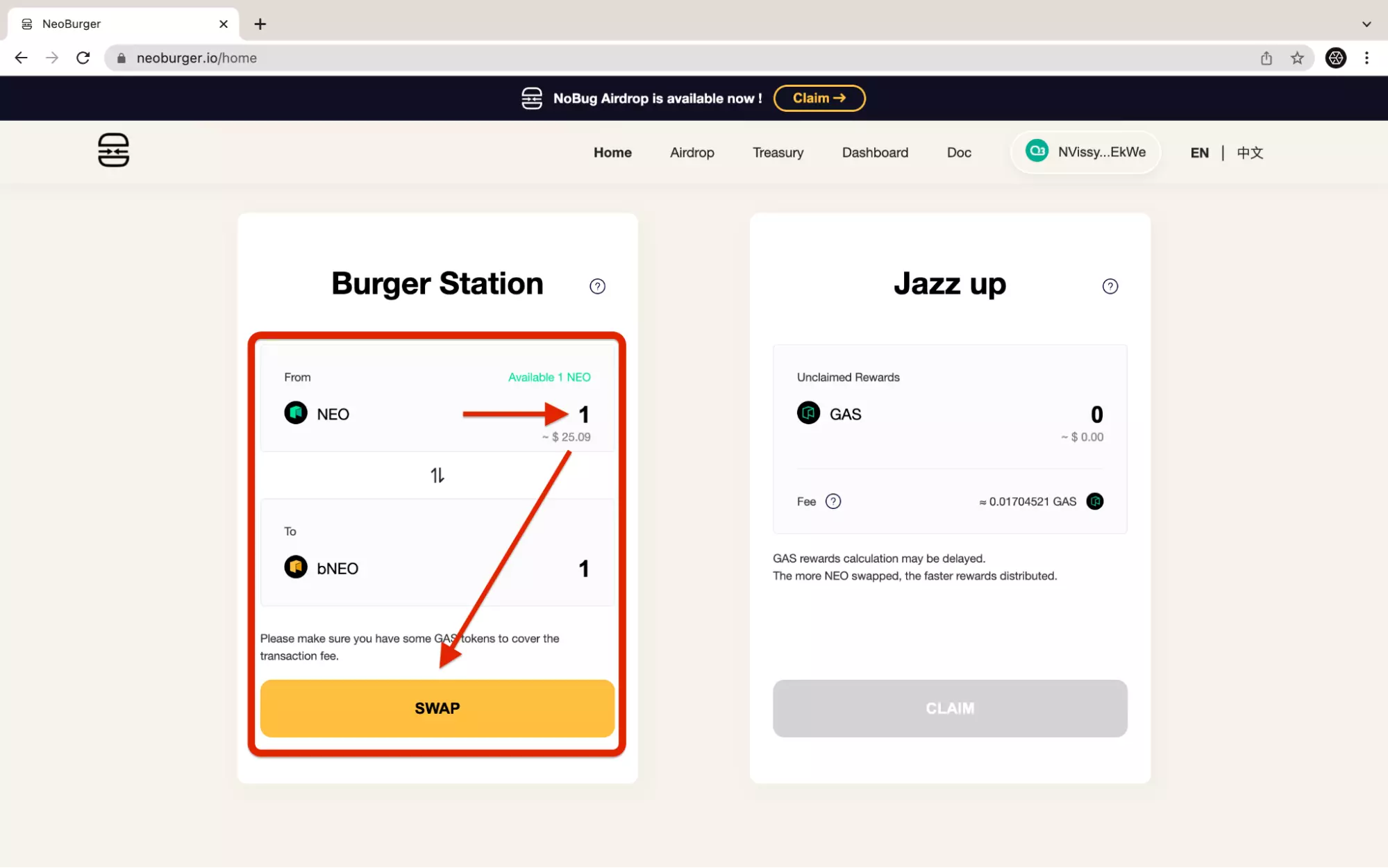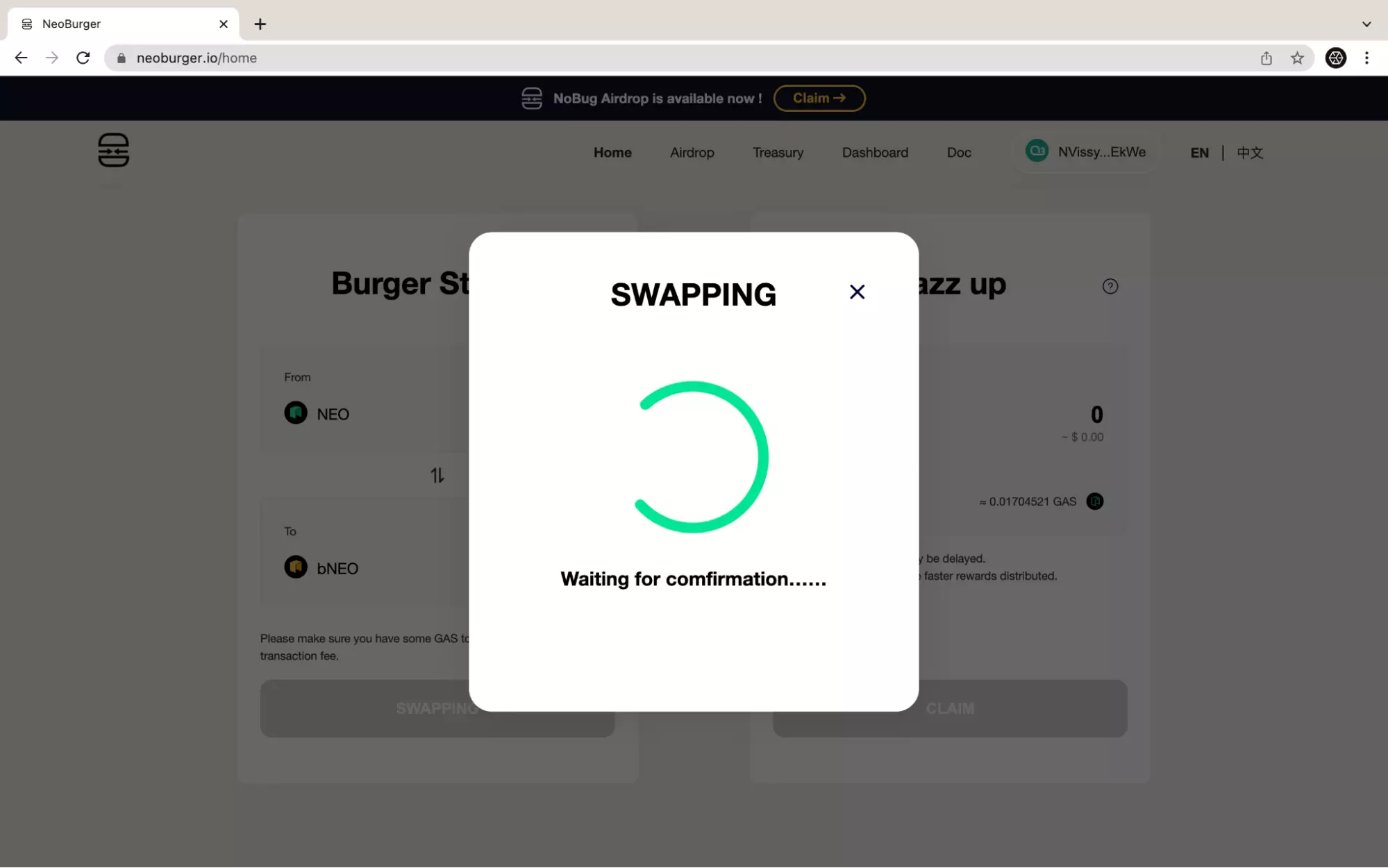 5. The O3 Wallet will once again ask to approve a transaction. Click "Approve".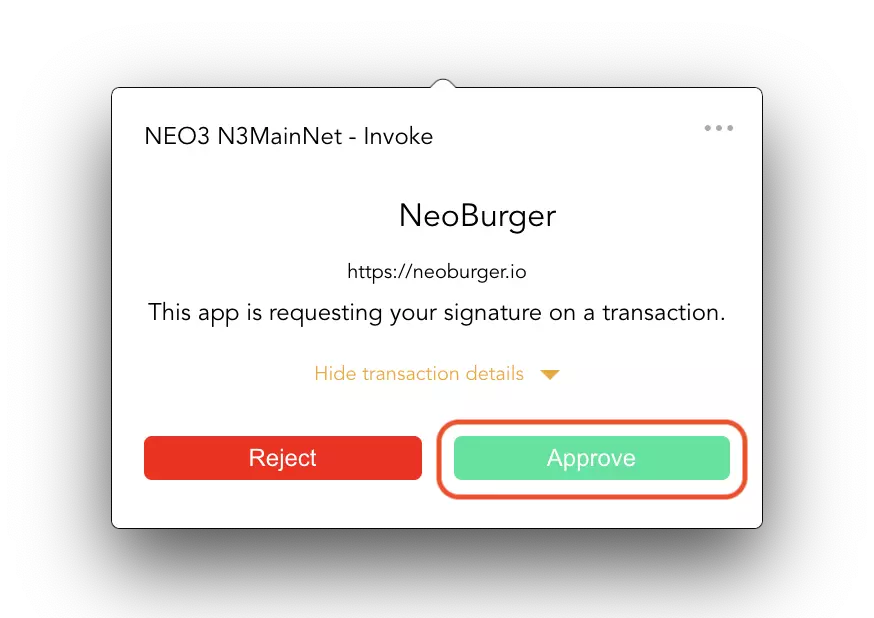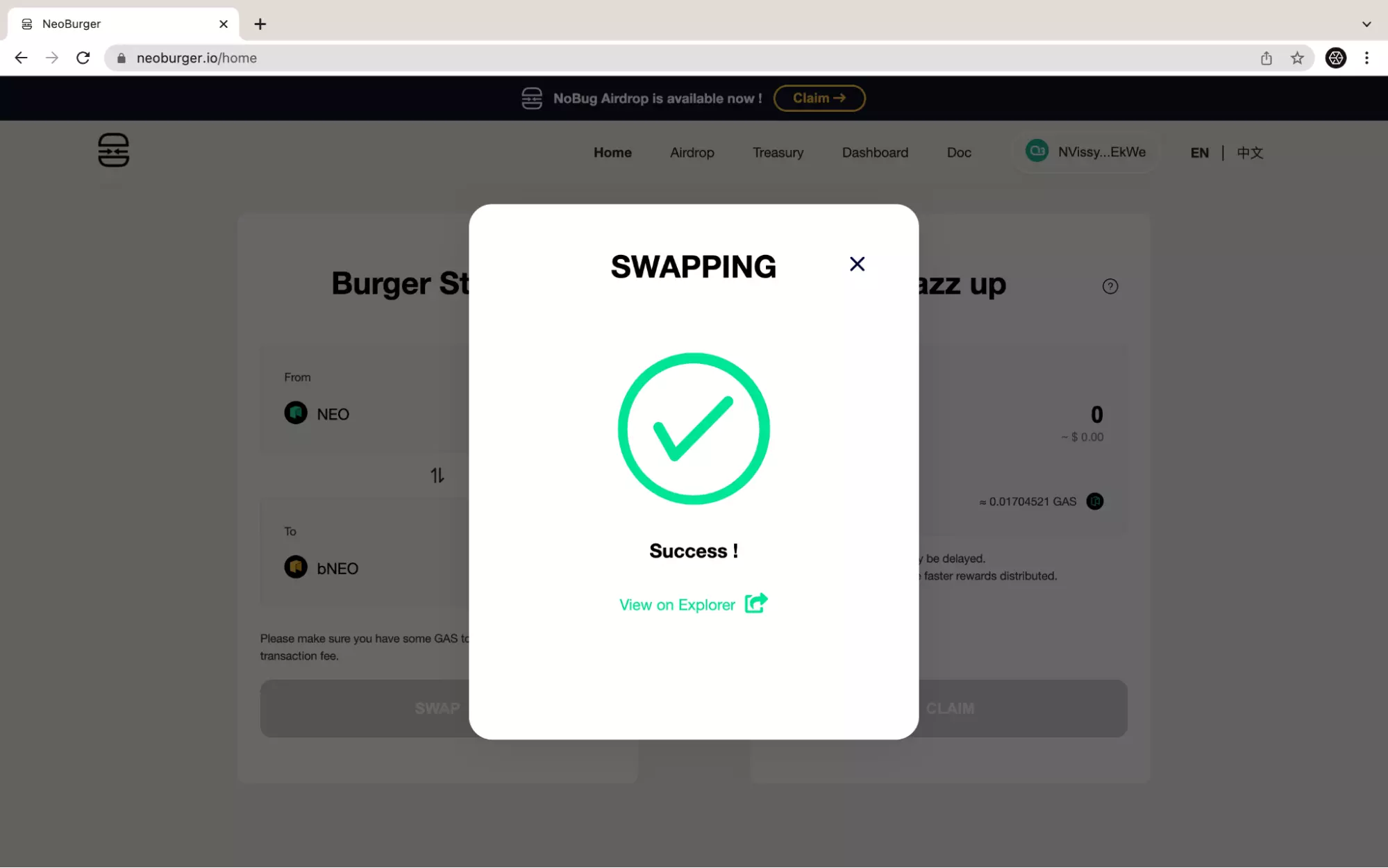 6. All done! You can now see the bNEO tokens in your O3 Wallet assets list and passively earn more GAS rewards. The rewards will automatically accumulate while you're holding bNEO.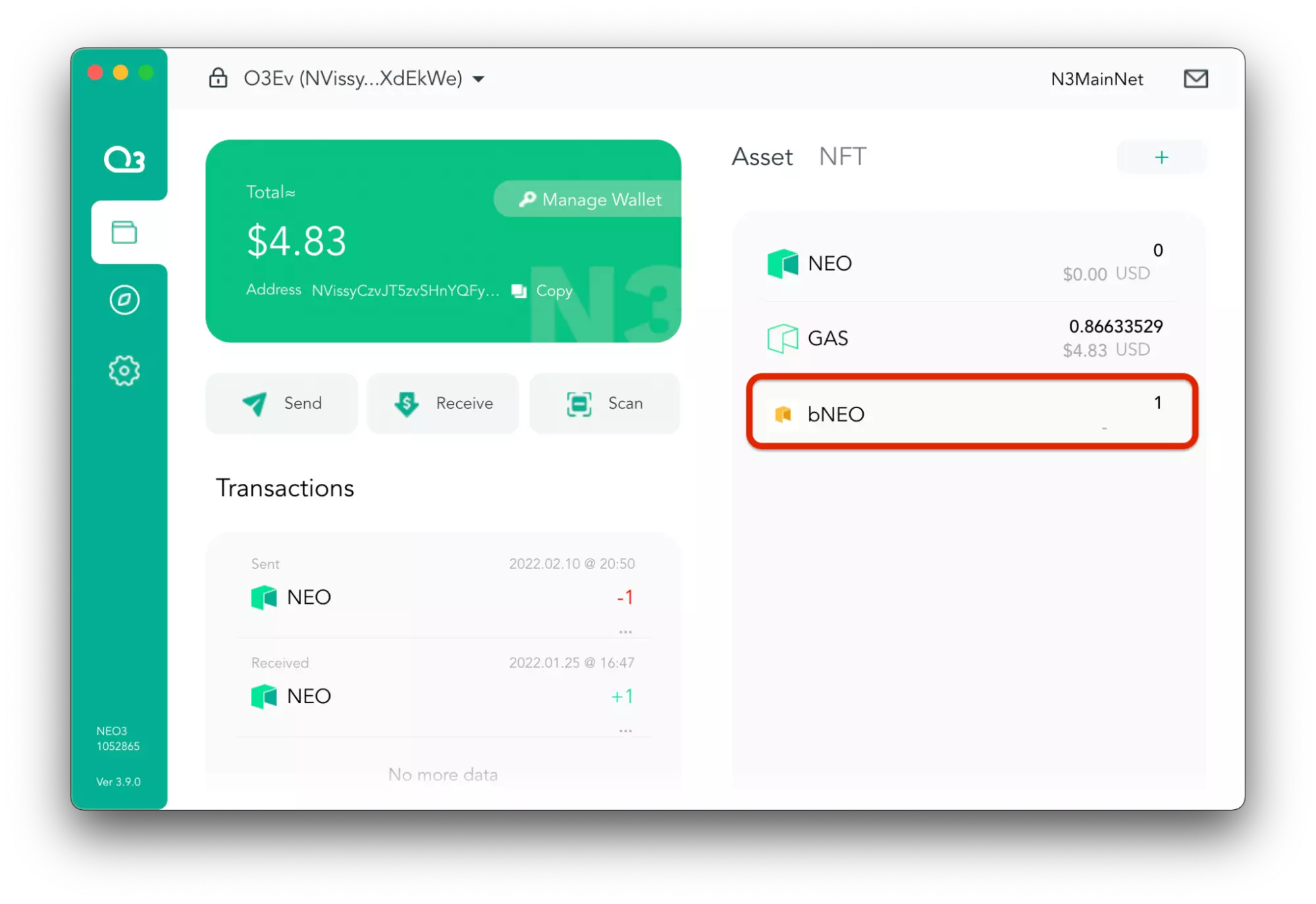 7. To claim your rewards, simply click "Claim".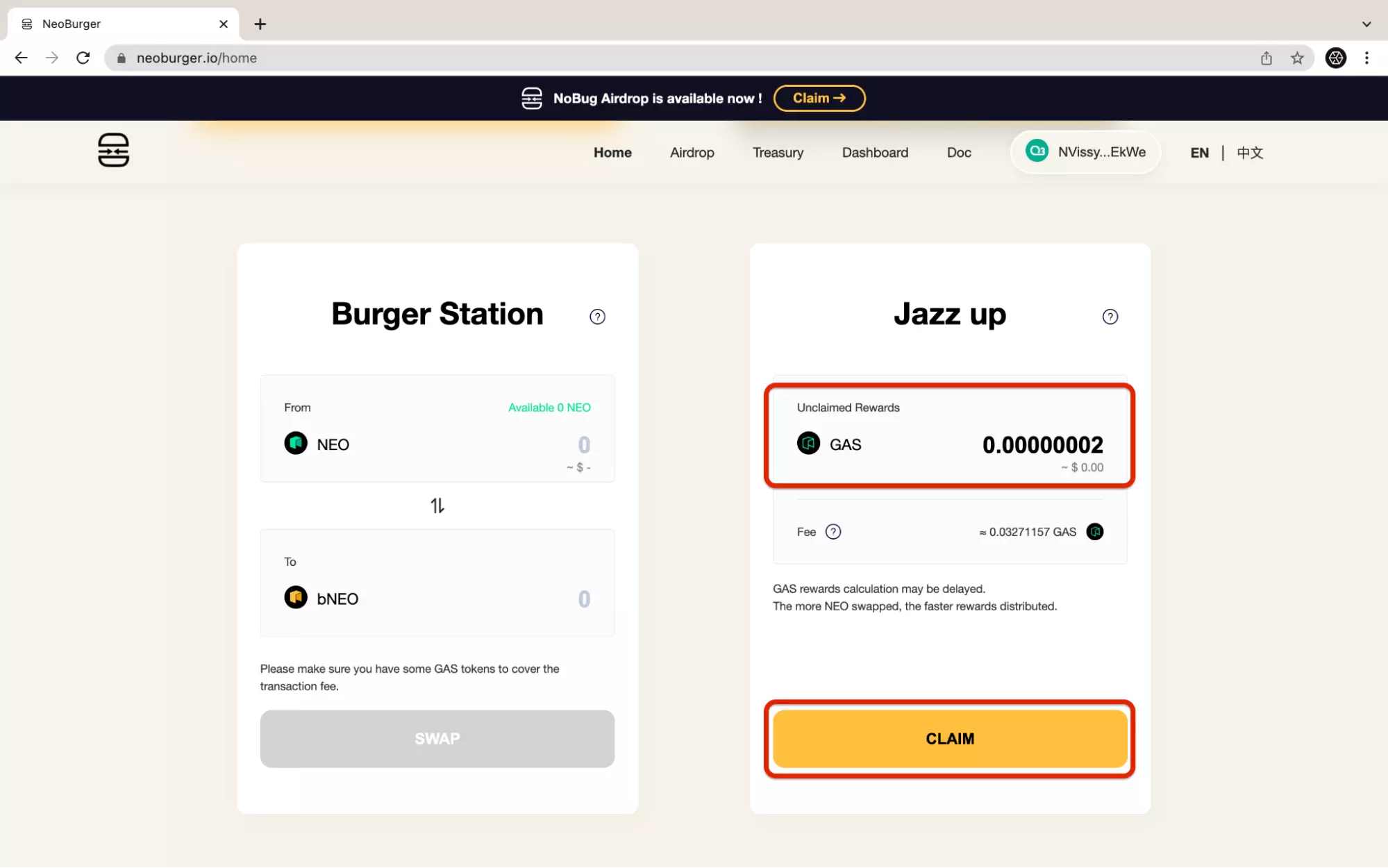 And to get more information or help with voting, or if you have any other questions about Everstake or Neo N3, please reach out using our contacts and socials.