Back to all posts
How to Stake NEAR (NEAR Protocol) in Cuvar Wallet
2022-06-14 08:38
NEAR Protocol is a Proof-of-Stake blockchain supporting sharding that is notable for its environmental friendliness and sustainability, marked by a South Pole certificate.
This guide shows how to stake NEAR tokens in Cuvar, one of the popular wallets within the ecosystem.
Step 1: Download the Wallet
To download the Cuvar wallet, go to the official website. There click on the Download on Play Store. You will be redirected to Play Store to install the wallet on your smartphone.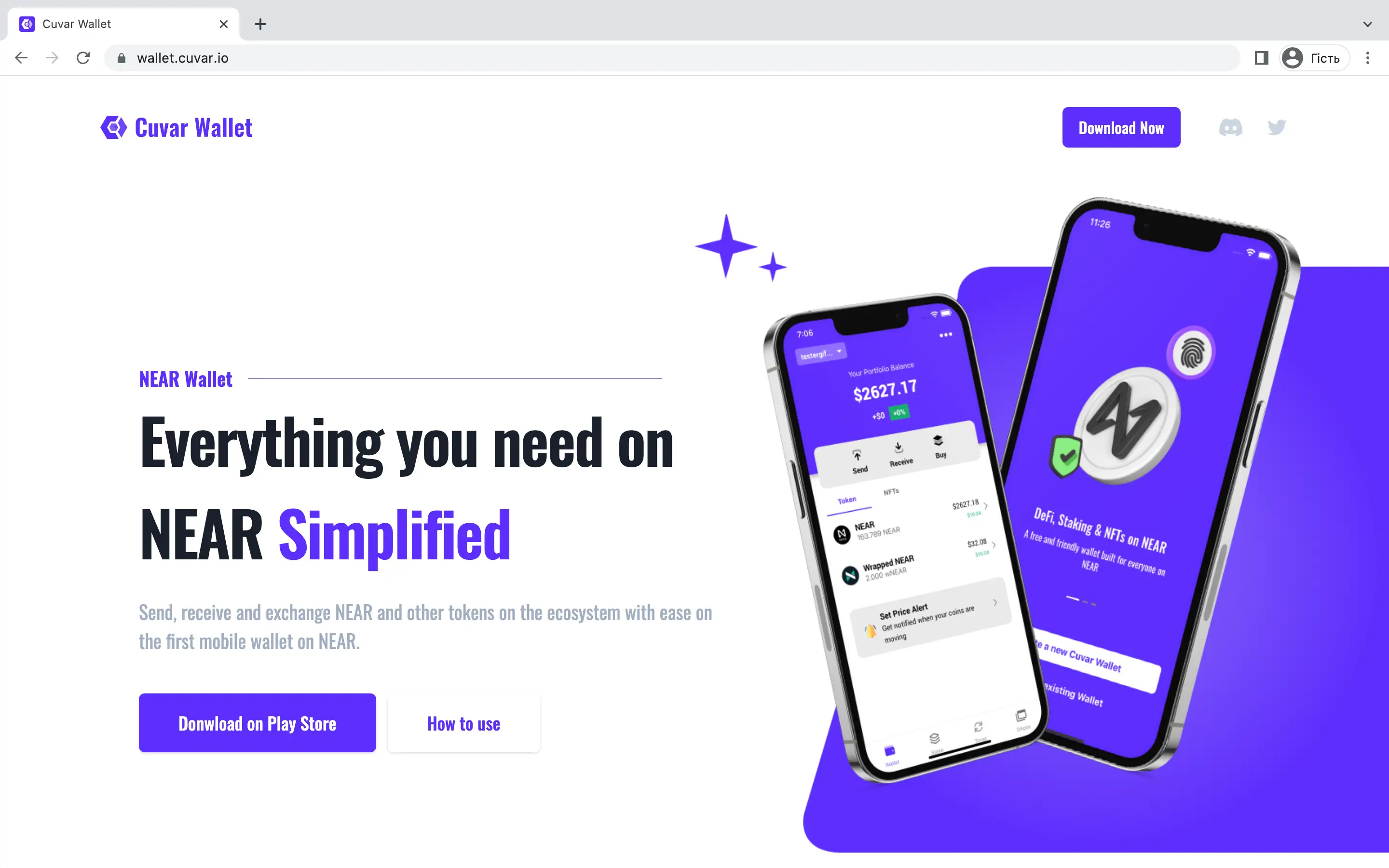 Once the wallet is installed, proceed to the next step.
Step 2: Create an Account
The wallet is downloaded, and now you can either create a new account or import an existing wallet.
We will create a new one to show the whole process from scratch. So click Create a new Cuvar Wallet. Don't forget to back up your wallet. Please store a seed phrase in a safe place so that you can restore access to your account at any time! Learn more about crypto security in our guide.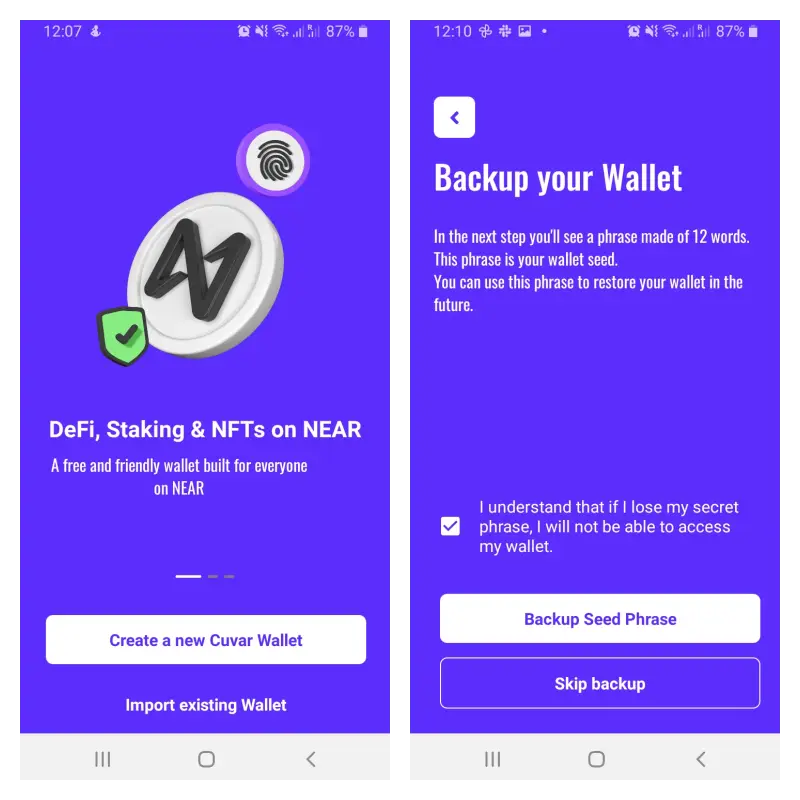 Save the passphrase (12 words) and pass the quiz to check whether you wrote it down correctly, and then click Confirm Wallet.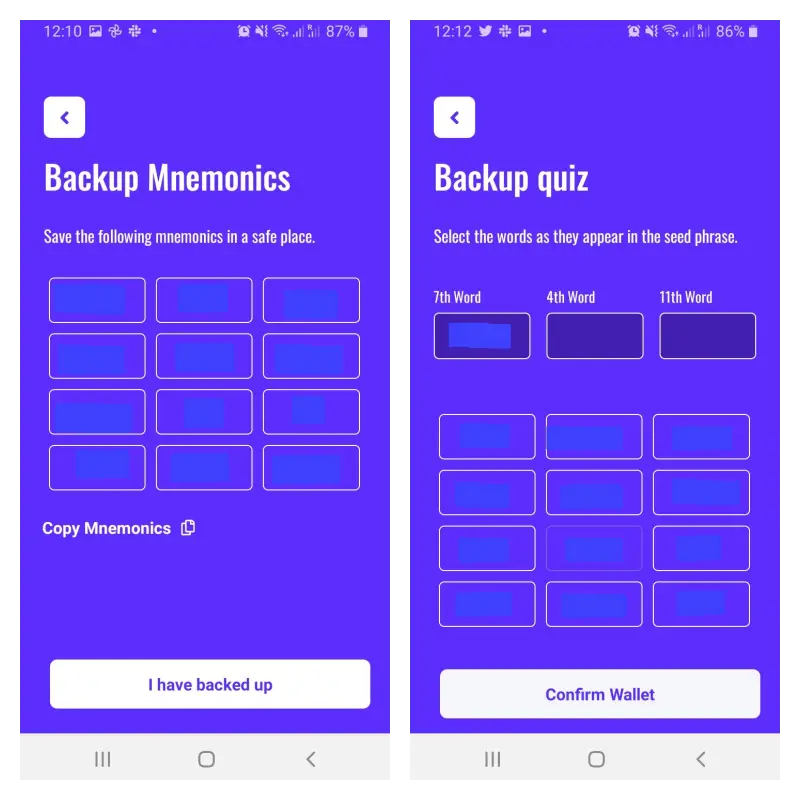 Also, you can protect your wallet with a passcode and enable Finger/Face ID.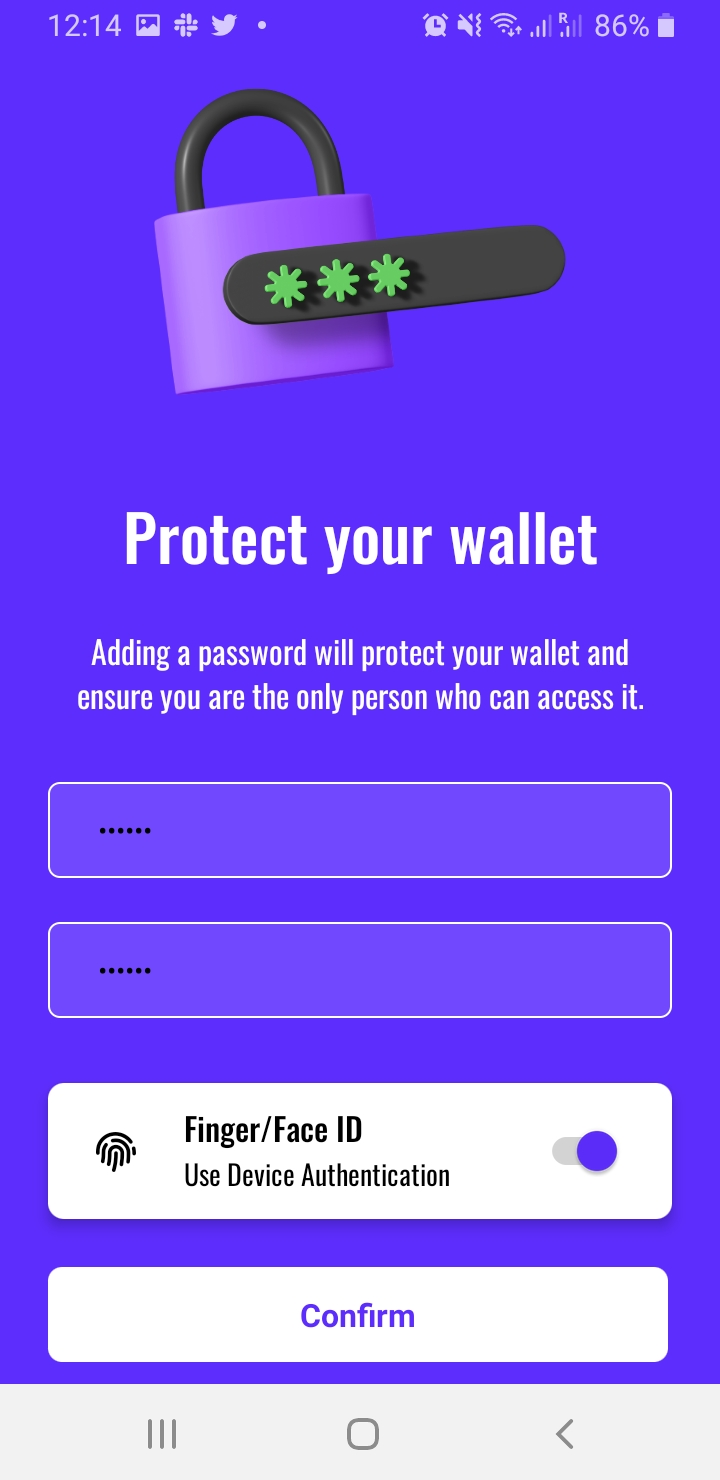 Well done! We get one step closer to NEAR staking.
Step 3: Top Up Your Account
Before proceeding to the staking, you need to initialize your account. Send at least 0.1 NEAR to the wallet to activate it.
We have successfully topped up the account and can move on to the next step.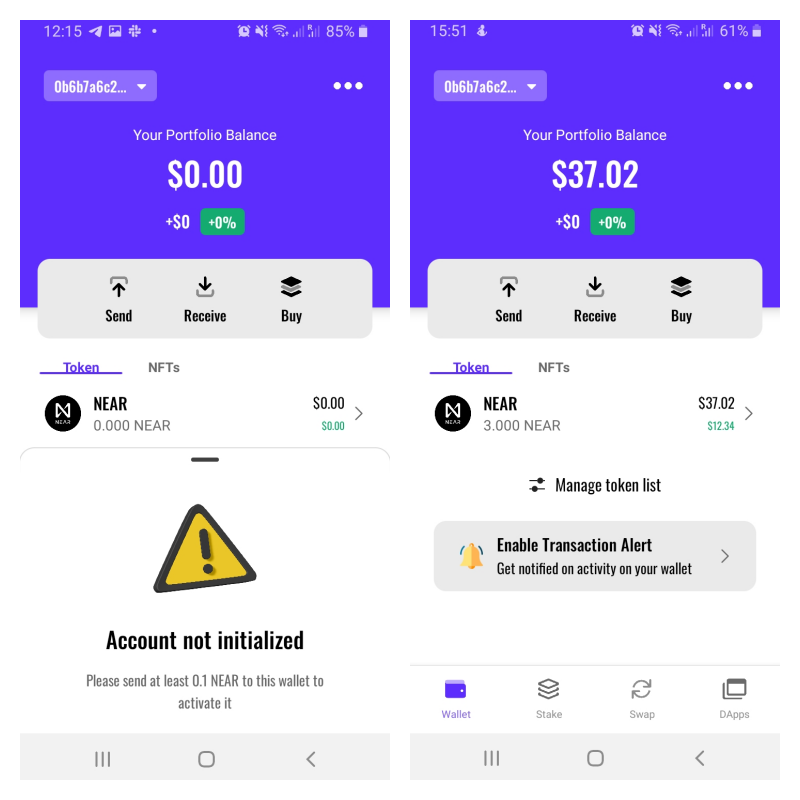 Step 4: NEAR Staking
Now we are ready to stake. Go to the Stake bar at the bottom of your menu. At this stage, you will be able to select a validator you would like to stake with and the number of tokens you would like to stake.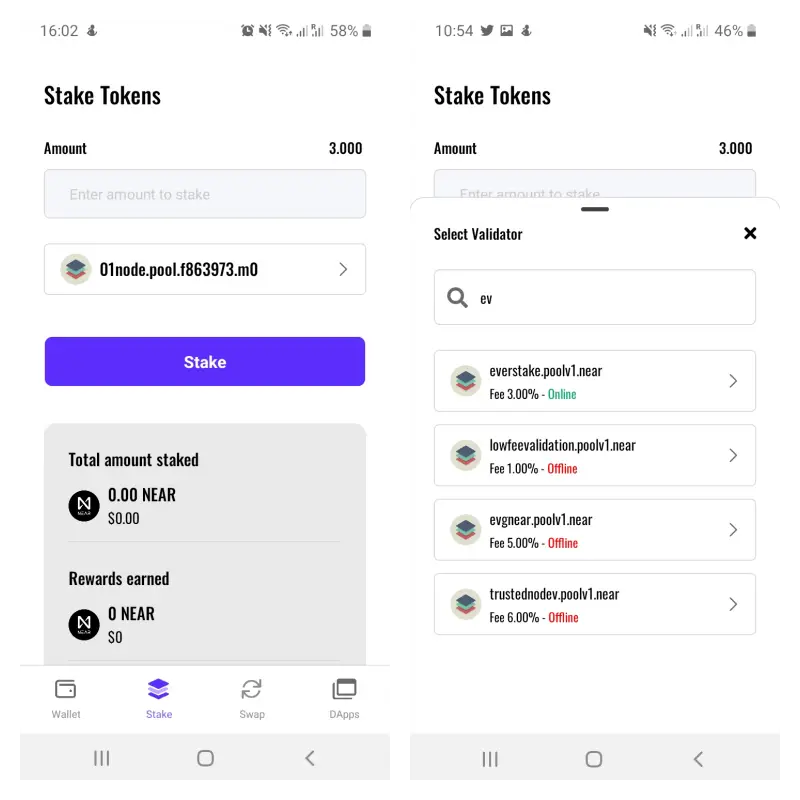 For the purposes of this guide, we use Everstake, a major staking provider with low fees. You, however, are free to choose a validator according to your own preferences as this does not impact the process described below.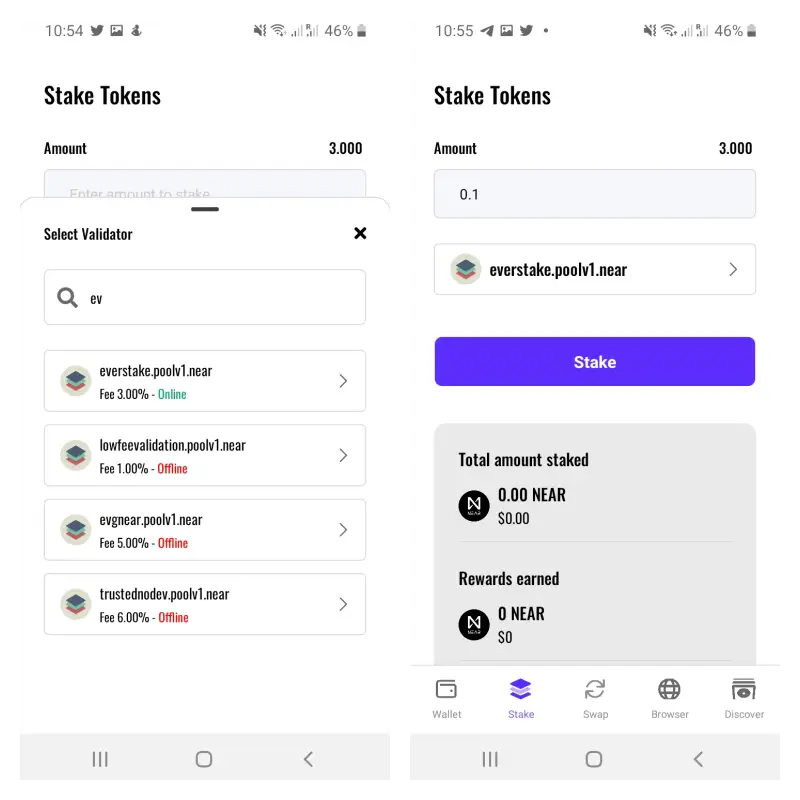 Having selected a validator and the amount of tokens to stake, click Stake and Approve. Use the passcode to authenticate a transaction.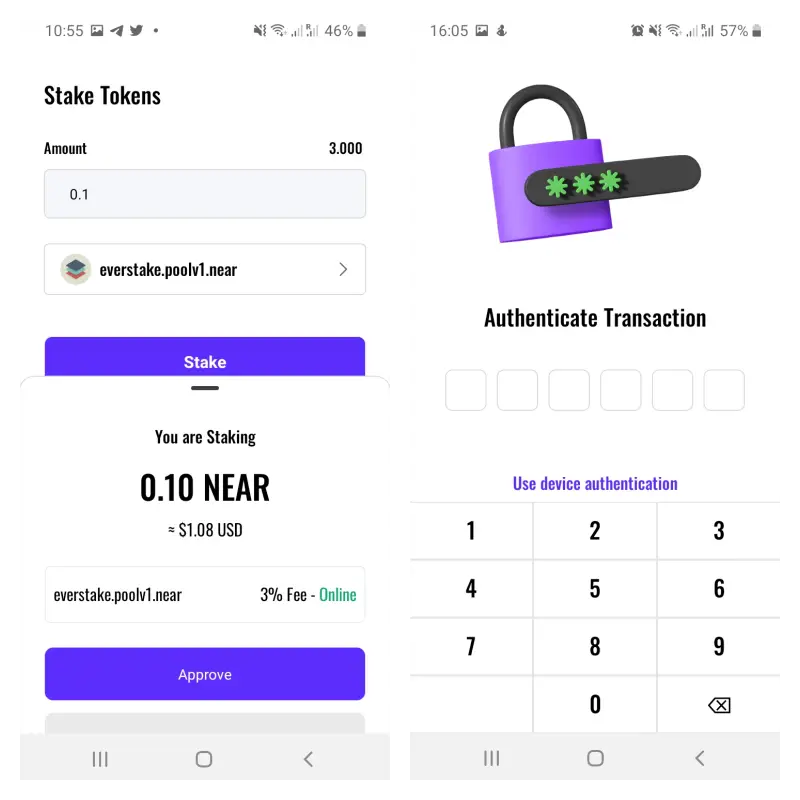 You nailed it! Your tokens have been staked, and now you will get rewards. Close the transaction window to go back to the menu.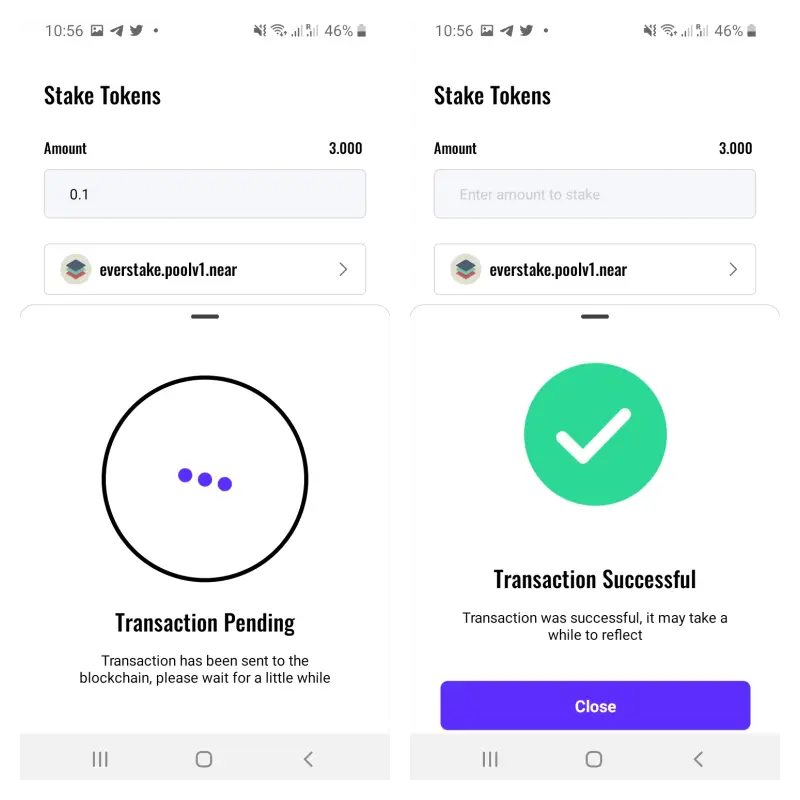 Step 5: NEAR Unstaking
In order to unstake NEAR assets, follow the steps below:
Go to the

Stake

bar: the active delegations will be reflected there;

Click the Unstake button;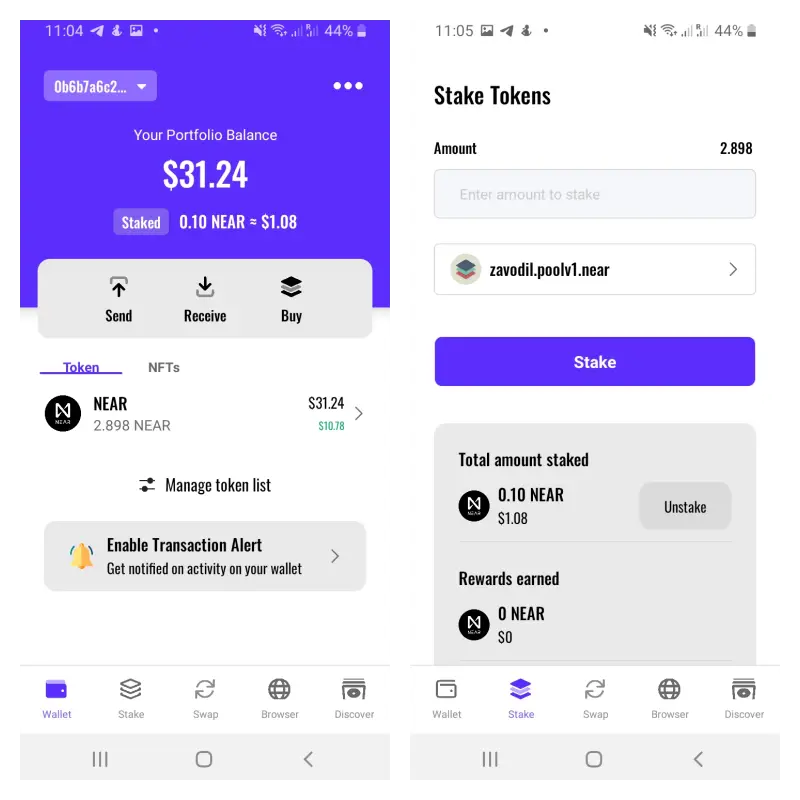 Select the validator and the number of NEAR tokens you would like to unstake;

Click Unstake;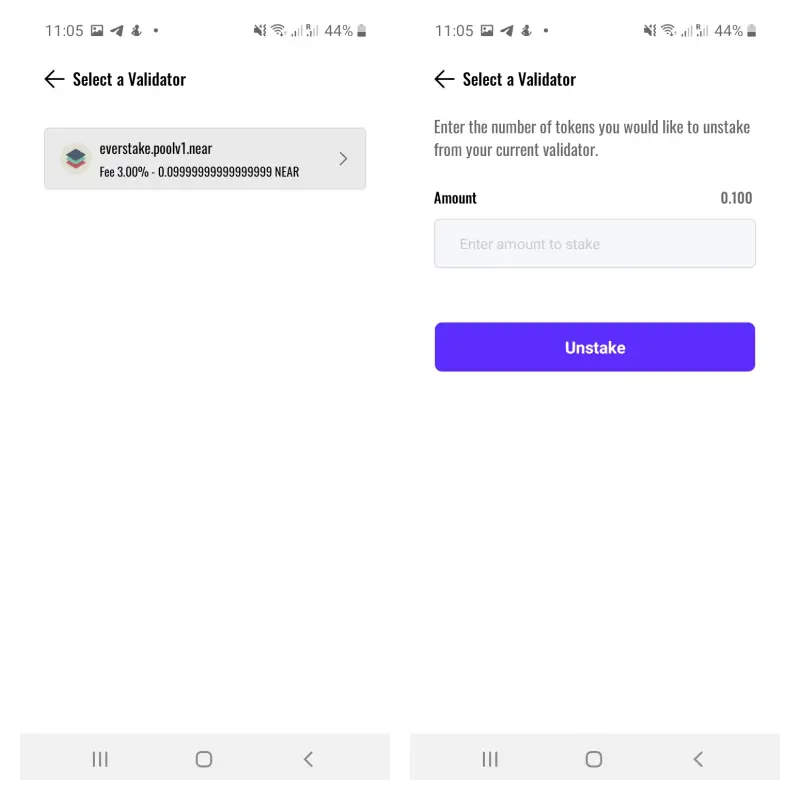 Wait a bit for the transaction to be confirmed.
This ends the process of unstaking.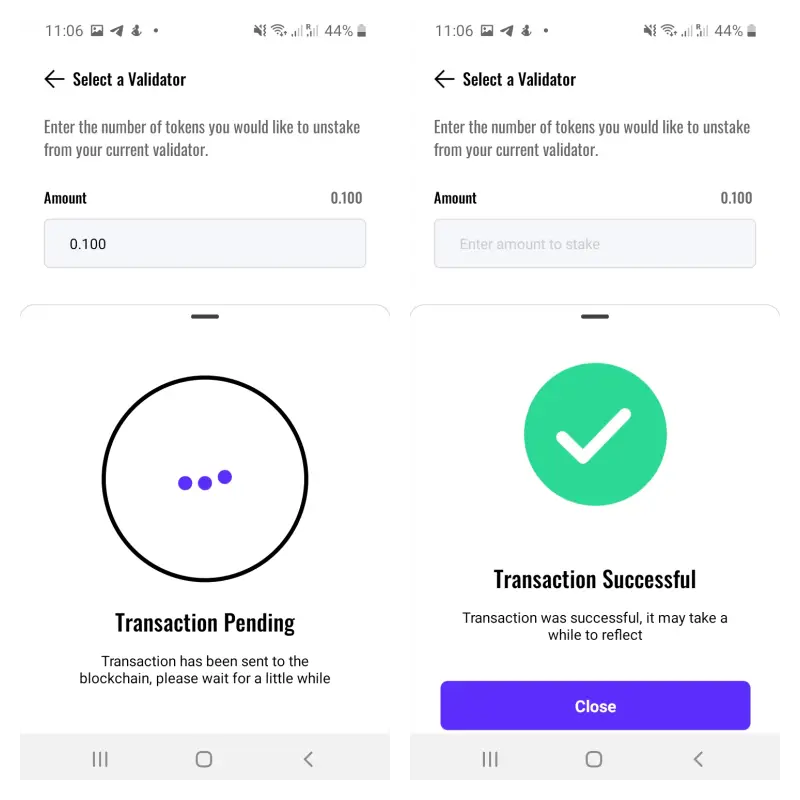 For more details on NEAR, you may check the project's official website. More details on staking NEAR tokens are available in our other guides, and personalized offers for major delegators via email, so make sure to check them out.
Subscribe to Everstake on social media and never miss news from the world of staking!